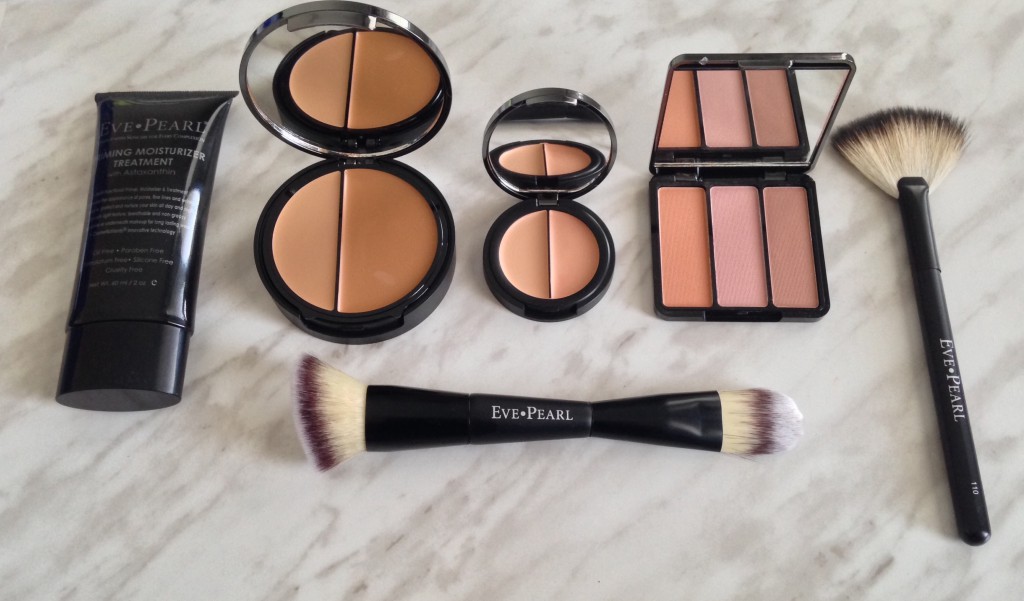 Can't fix it? Conceal it. Concealers have always been such life savers for masking zits, dark circles and any other unwanted marks/scars. But there are ways to get even more coverage out of your favourite concealer. Such as correcting underlying colors before applying another shade over top of it. One such product I tried out is, Eve Pearl's Dual Salmon Treatment Concealer. 
Dual Salmon Treatment Concealer $39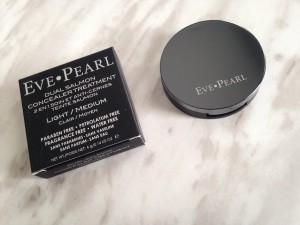 When I initially saw this concealer, I thought there is no way this salmon concealer will match my skin tone. I have a yellow undertone and the concealer is a peachy/salmon shade. The small compact has two shades, one which is a correcting shade and the other one concealing shade.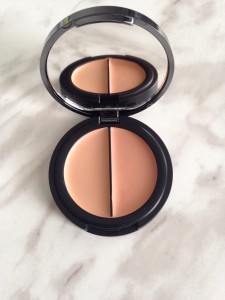 At first glance, the texture seemed matte and I thought it would apply streaky (boy, was I wrong.) I used my Real Techniques concealer brush to dip into the salmon shade and apply it to any blemished areas and to my under eyes. It applied SO, SO SMOOTHLY! Not only that, the product stayed put, even when I applied my foundation with a buffing brush. Normally when I start to blend my makeup, any areas I have concealed will need to be retouched after I apply my foundation.
See for yourself, here are swatches of both the shades.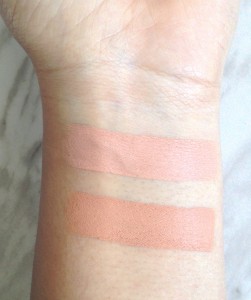 Natural Light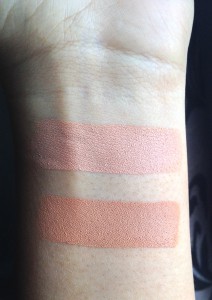 Direct Sun light
I absolutely love the creamy consistency of this concealer and how well it masks my dark circles and blemish scars. Just within ONE use, I received comments such as "you look well rested and your eyes have really brightened up." 🙂
The salmon part of the concealer like other orange color correctors, neutralizes under-eye circles and any hyper pigmented areas. The concealing shade has a pink hue to it, which is very different to what I am used to.I can't use it to conceal any areas but use it as a corrector instead.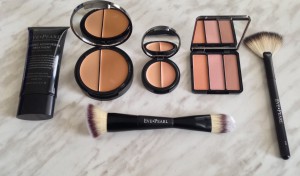 The Eve Pearl dual salmon concealer also claims to cover even tattoos (I have none to try this out on). They say the shades adapt to the body's chemistry but I feel like the shade stayed the same, which I don't mind. I have been looking for an orange color corrector for quite some time now and I am really happy with how well it worked. No matter how well you do your makeup, if you neglect correcting your dark circles/hyper-pigmented areas, it will show through. (Lesson learned.)
All of Eve Pearl's products come packaged in this gorgeous, reflective gun metal packaging with generous amounts of product. For the quality of their products, coverage they offer, they really are reasonably priced and I can see myself using these time and time again.
If you're looking to find a correcting and concealing duo, then do give this a try! Also, look out for my other Eve Pearl reviews of the products seen in the picture below! 🙂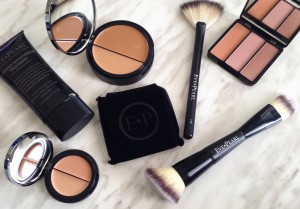 This and all of Eve Pearl's products can be purchased from www.evepearl.com.
Aishwarya