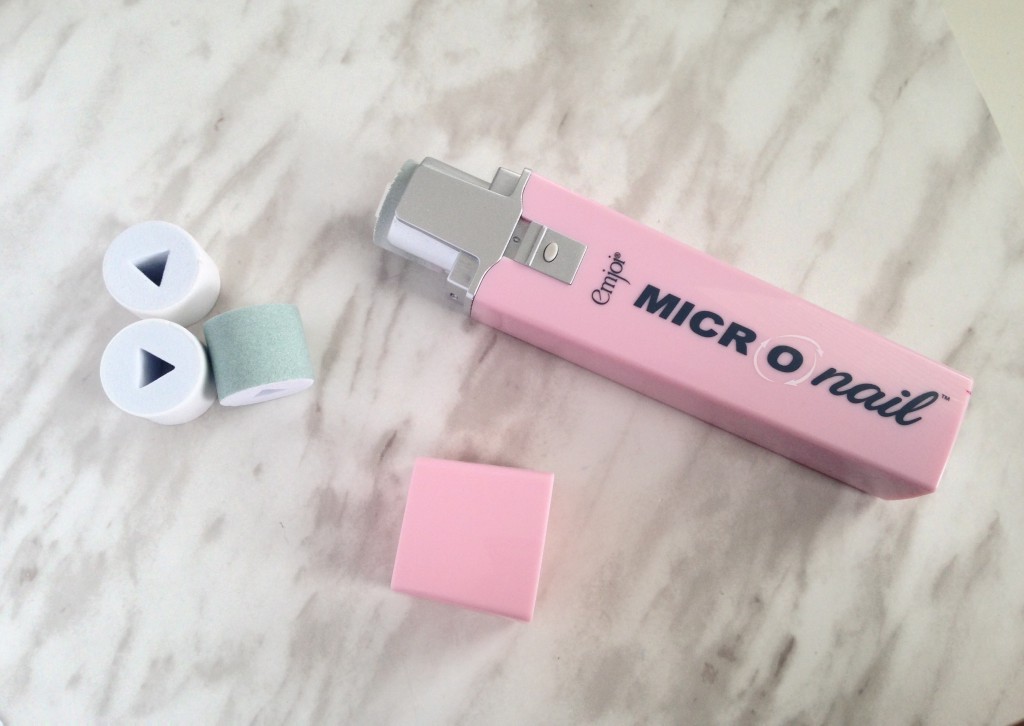 After absolutely falling in love with the MICRO Pedi last Christmas, I was ecstatic to try out Emjoi MICRO Nail Electric Nail Polisher recently. I love my at home pedicures and hoped I could give myself an at home manicure just as well.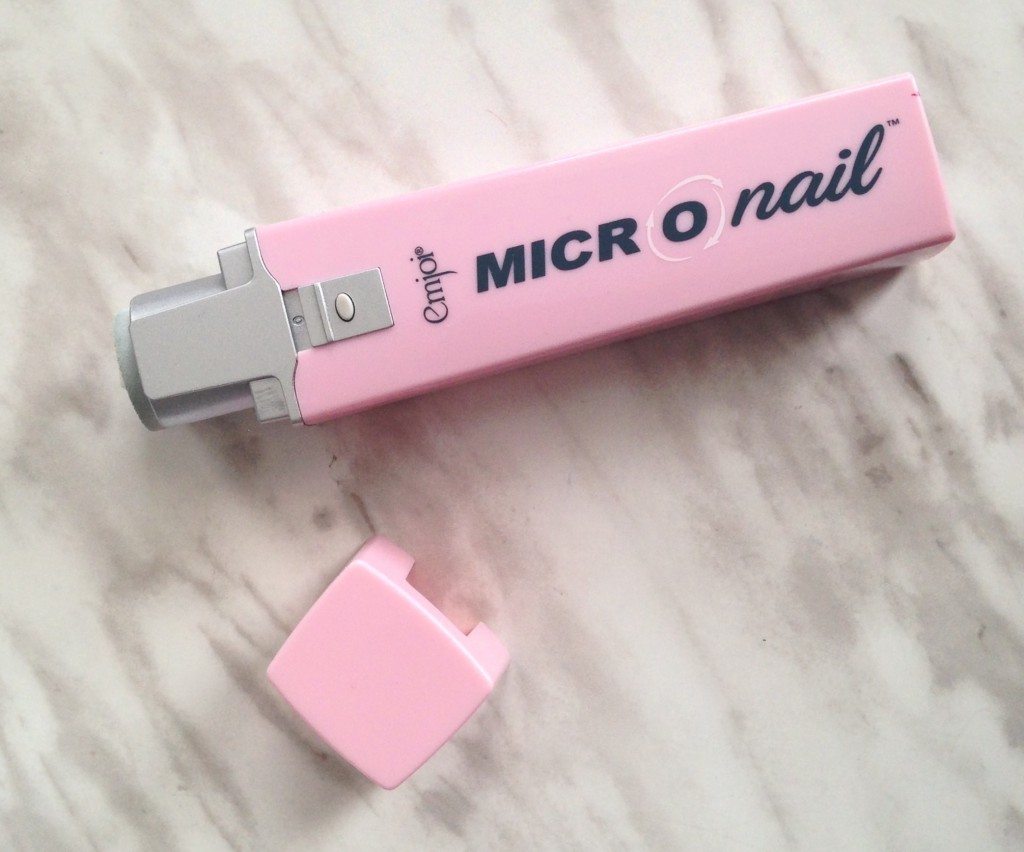 Although I have gotten my nails to grow and strengthen, they still look quite dull and have striations in them. These ridges can be seen through nailpolishes and are not at all flattering. Even though I regularly paint my nails, I wanted to be able to leave my nails bare or simply with a coat of a nail strengthener. I tried out the MICRO Nail Polisher with all these hopes.
The MICRO Nail is a battery-operated nail buffer that rotates 1800 times per minute.  The kit includes the hand held device, 2 shine heads, 2 buffers, a small drawstring, instructions and batteries.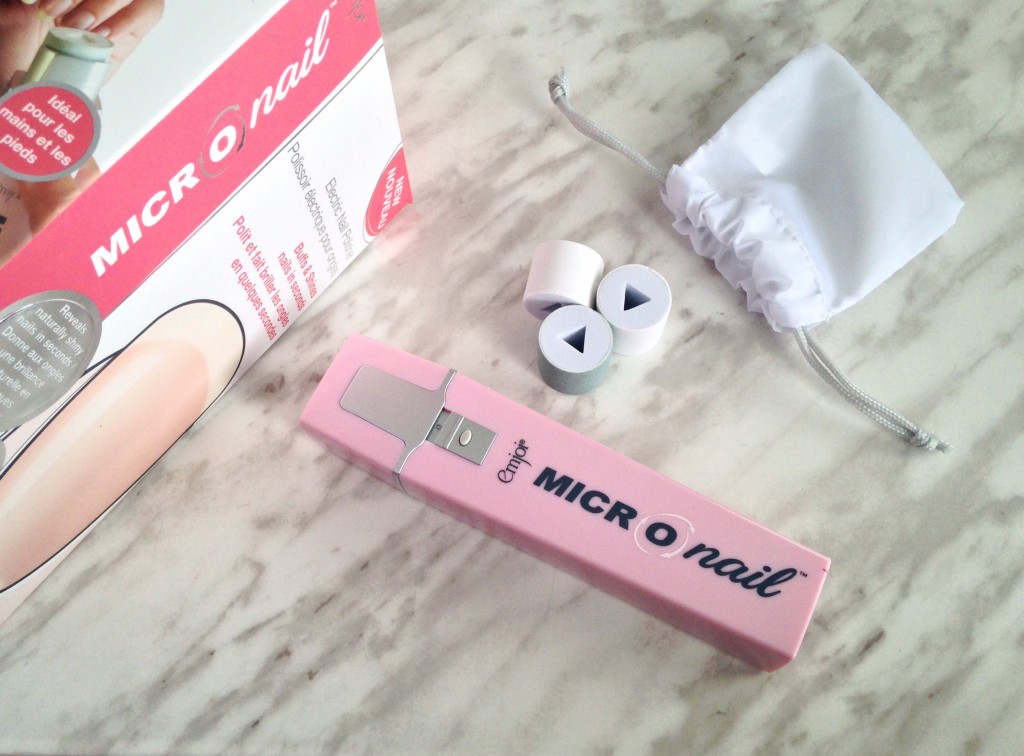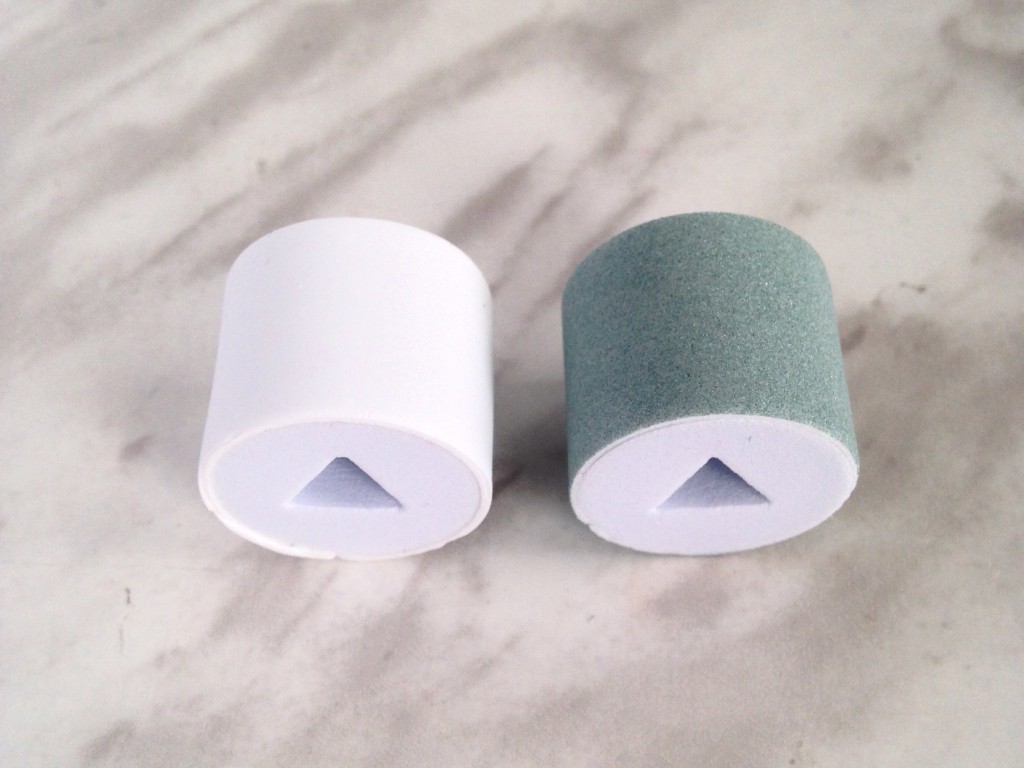 The buffer attachment contains a micro-mineral surface to smooth ridges from the nail. While the smooth attachment is for buffing nails until they shine.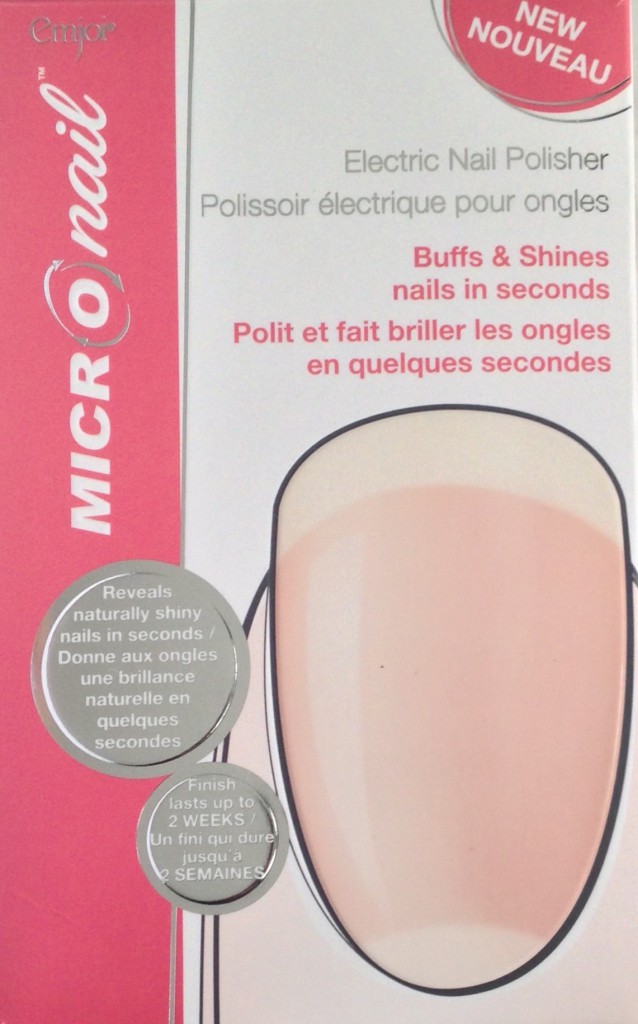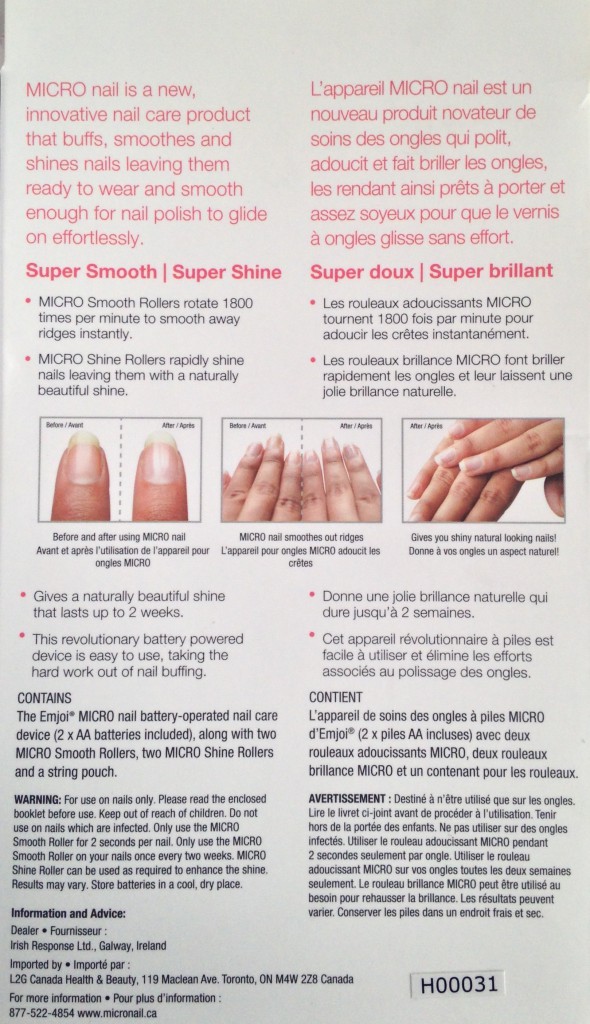 The MICRO Nail is designed to be used on clean, dry nails that have already been cut and shaped. You start off with the MICRO Smooth roller attachment, buffing each nail for no longer than 2-3 seconds per nail. I have fairly short nail beds and even the first time I tried I used it, I only spent 2 seconds per nail. If you get your nails done at the salon, you may have at least once experienced the burning sensation of your nail tech holding the buffer in one place for too long. It's a good idea to stick to the recommended time and move to the next nail.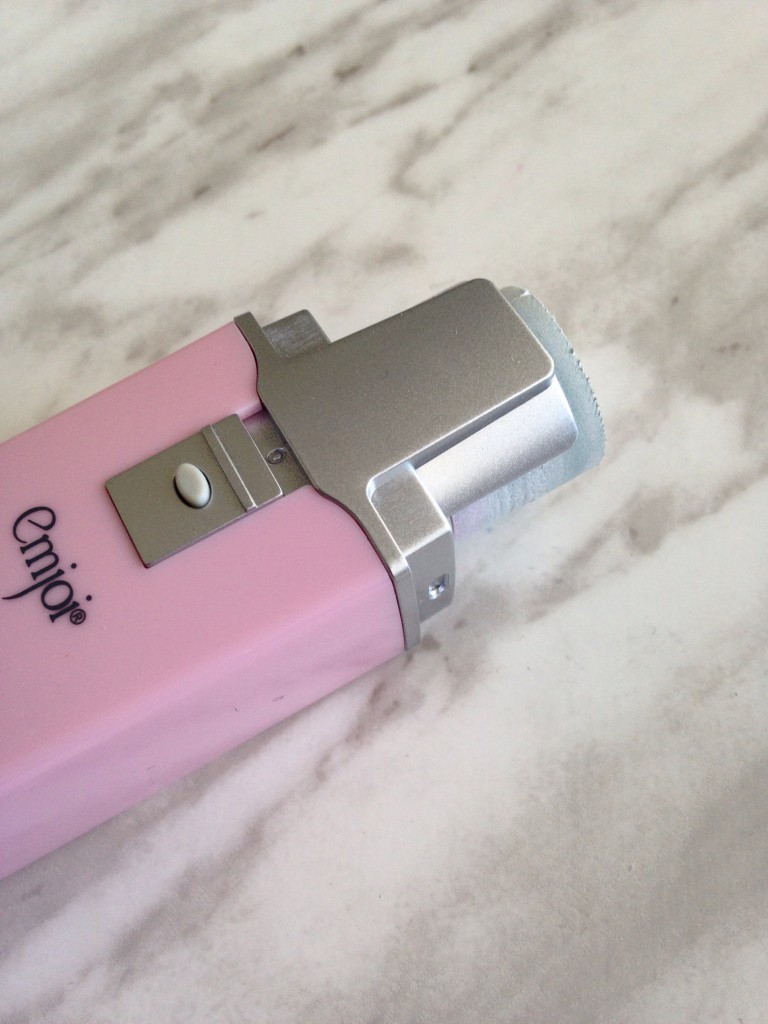 (On and Off switch)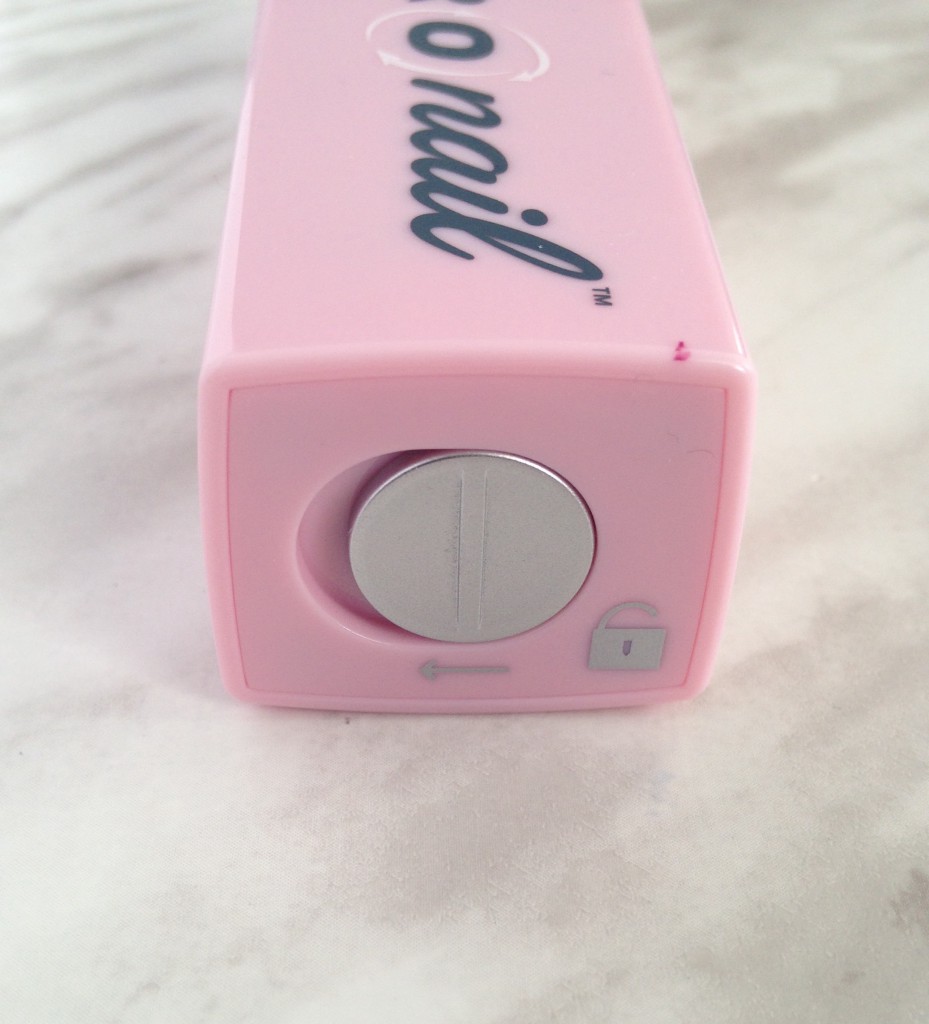 (Battery Compartment located at the bottom of the MicroNail)
After buffing each nail, you'll find a little 'nail dust', which you brush off and attach the MICRO Shine attachment. This has to be my favourite part. This step is even faster than the first and the instant shine you see is worth getting giddy over.
I have never used an at home product for my nails that delivers immense amounts of shine in 1. seconds 2. effortlessly
The nail shine is said to last up to two weeks. I can definitely say that claim is true! Even after removing my nail polish, the shine was still clearly visible. Which I was extremely happy with! The smooth texture of the nail is apparent even through the coat of nailpolish. This also works great to fix chipping/peeling nails.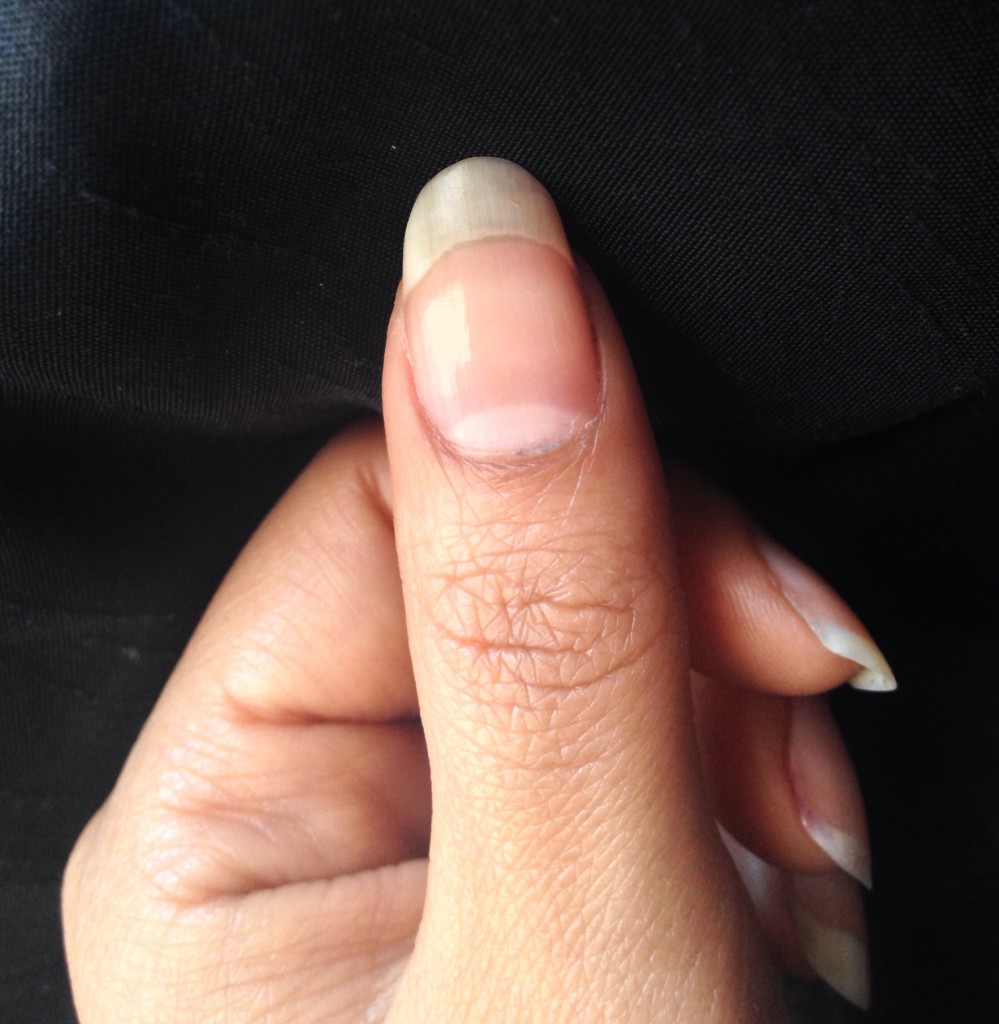 (Picture after removing my nailpolish after 8 days. I had buffed & polished prior to applying nail polish and the shine was still there! I painted my nails and had it on for another week after that.)
I would definitely recommend purchasing the MicroNail! It's a great product for those who love to keep up with their nails in the comfort of their homes, as well as for those who want shiny, manicured nails but can't wear nail varnish at their workplaces. It's so simple to use and time saving as well. The product pays for itself in the long run, when you account for the price of manicures.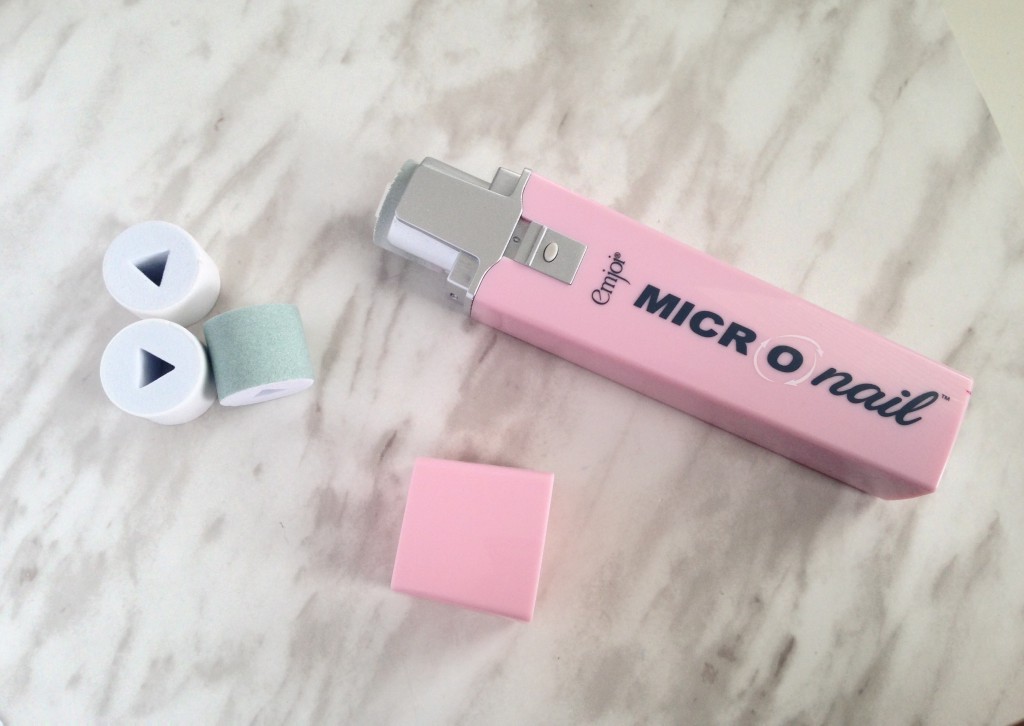 The Emjoi Micro Nail Electric Nail Polisher retails for $59.99 and is available at Shoppers Drug Mart and micronail.ca.
Aishwarya