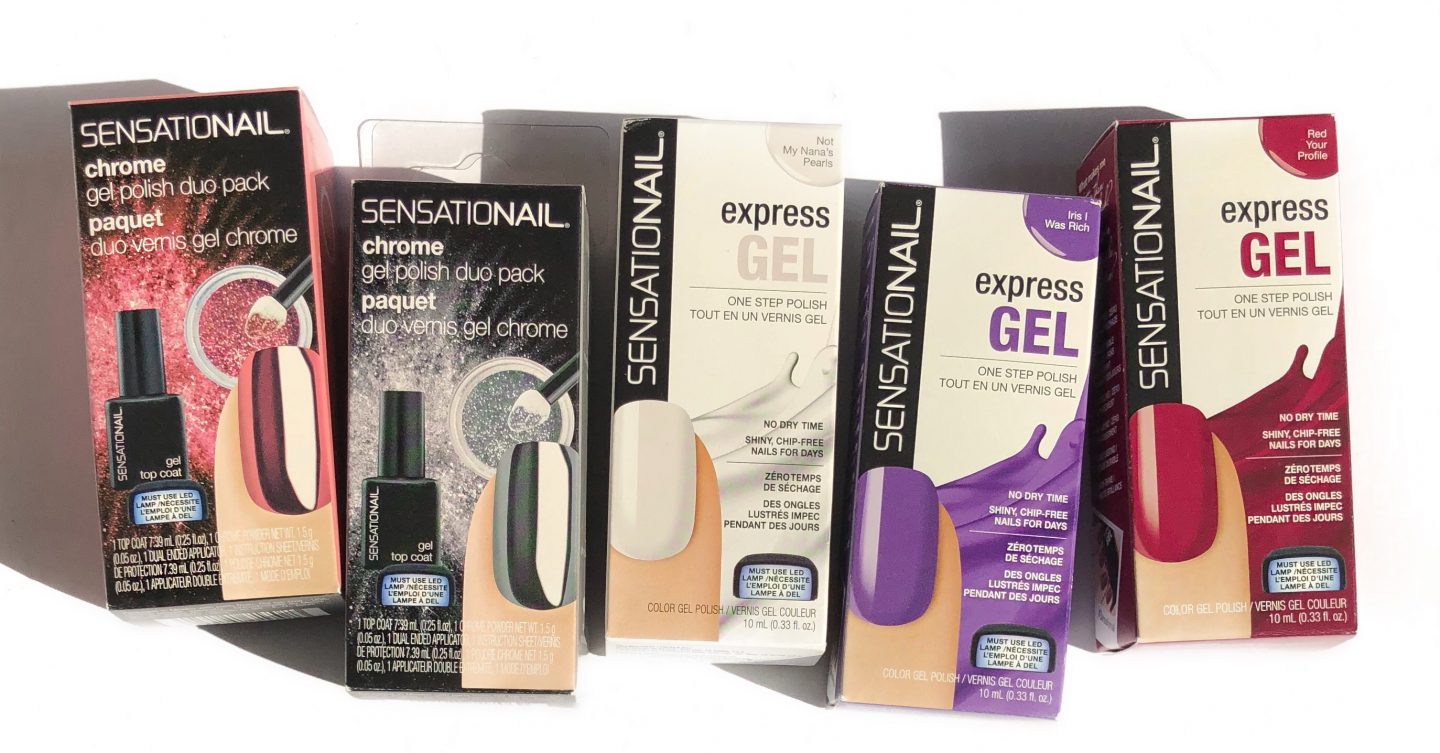 I've tried artificial nails of all sorts. Even gone as far as to get the exact same gel system they use in salons, at home. Let me tell you, it requires a ton of steps and a ton of products. Such as dehydrating the nail, applying base/colour/top coats, curing in between and ensuring you have a lint free prep pad to wipe away the tacky residue left behind on your cured nails. It can be a little much! The outcome however is incomparable. So when I got my hands on the SensatioNail Express Gel Kit, I was beyond stoked.
The SensatioNail Express Gel Kit includes a polish in the shade Made Him Blush and a LED lamp. It omits pretty much 75% of the process I listed above.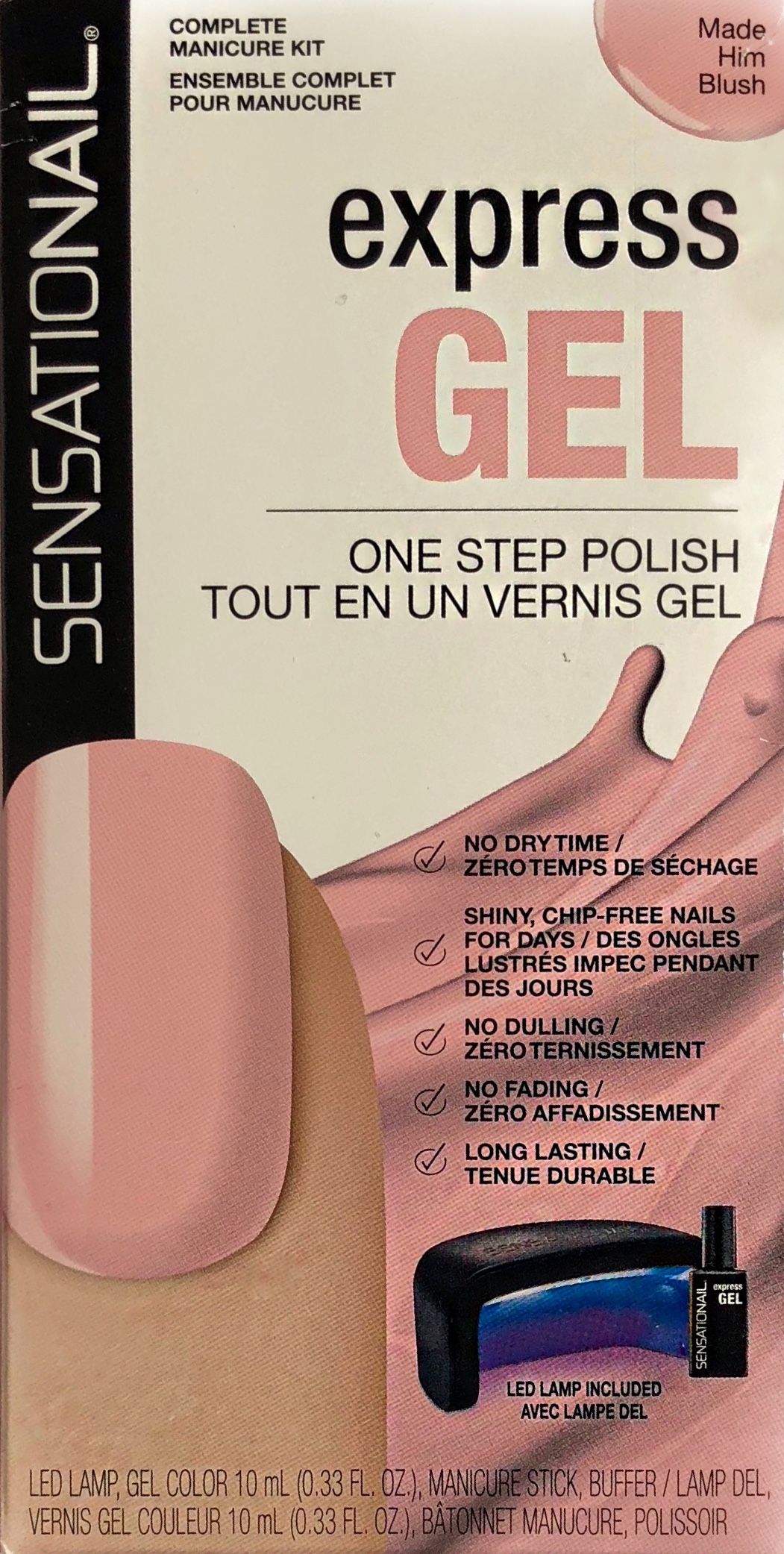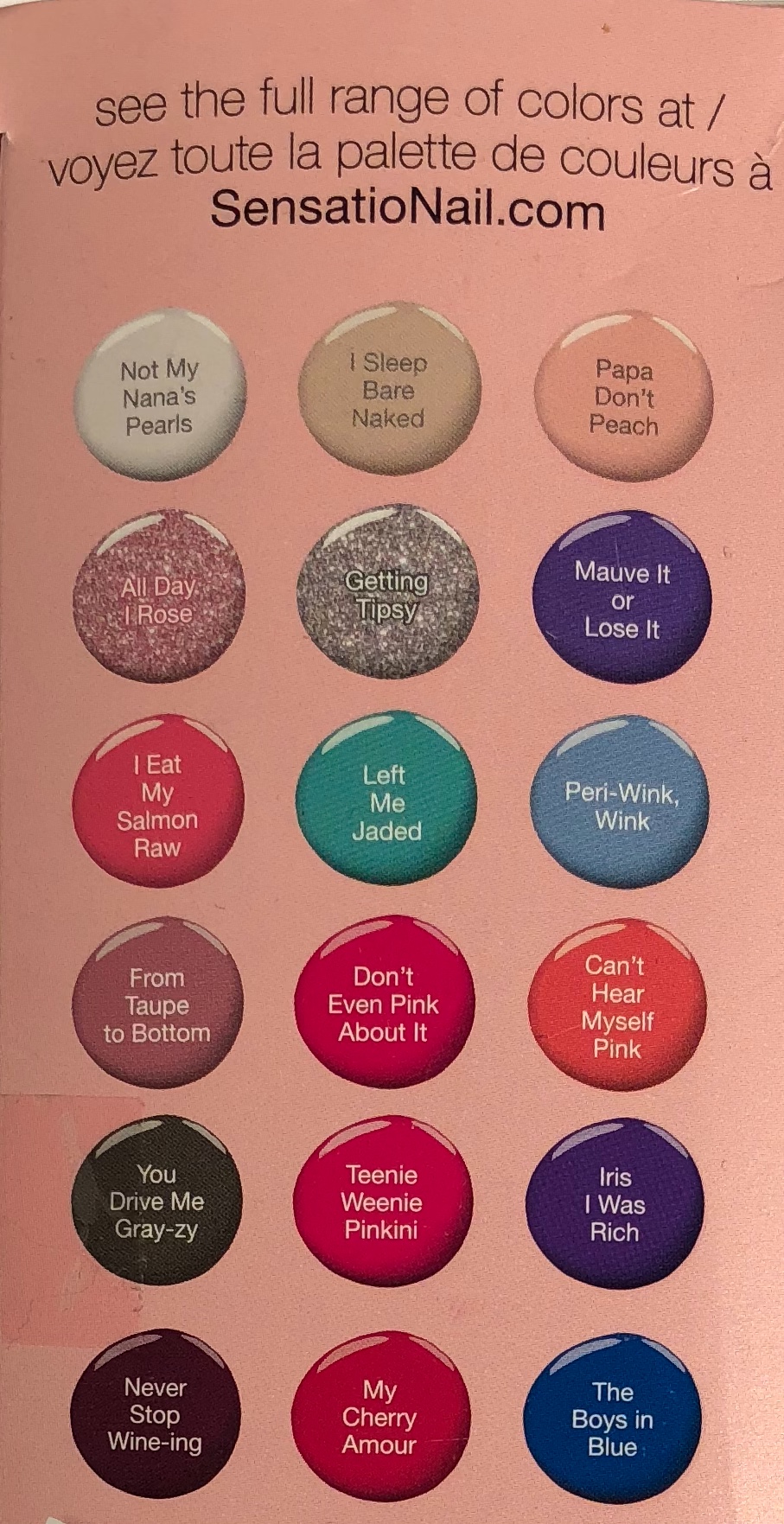 I received a couple other shades from their Gel Polish range, 3 solid and 2 Chrome Gel Maincure Powders.
Diving right into the process, because it's quite straight forward. Ensure your nails are free of polish and/or creams. Clean the nails with the cleanser pad provided, file & buff with the mini nail file.
Apply a thin layer of your selected SensatioNail Gel Polish and cure in the LED lamp for 30-60 seconds. There is a warning beep to let you know when 30 seconds are up.  Apply a second coat and this time leave your nails under the lamp for 60 seconds or until the light goes off.
Since these are gel polishes, you can't simply remove them with regular nail polish. So when applying the gel, make sure you leave a gap between your nail and the cuticle, as if it bleeds over. It will cure exactly in that form. Allowing water or other liquids to get underneath the polish and you won't have long lasting results.
There you have it, that's literally all there is to it!
You can resume to your regular activities right after the nails have been cured. So no more waiting for your nail polish to dry!!! That is by far one of the most time consuming things I find with regular polishes.
My nails last well over a week until I notice a minor chip at the tip of the nail. I've worn them for 2 weeks at a time and they still looked overall intact.
I prefer to have any form of gel nails removed at the salon but I have experimented with soaking cotton pads with acetone and applying them to the gel nail. Applying nail caps over top and filing off the gel after 20 minutes of soaking.
So if you're looking for an at home, express nail system to achieve long lasting, salon quality nails for weeks to come. Check out the SensatioNail Express Gel Kit. Available online and in store at SensatioNail, Walmart and Shoppers Drug Mart.
Samples kindly provided. All opinions are my own.