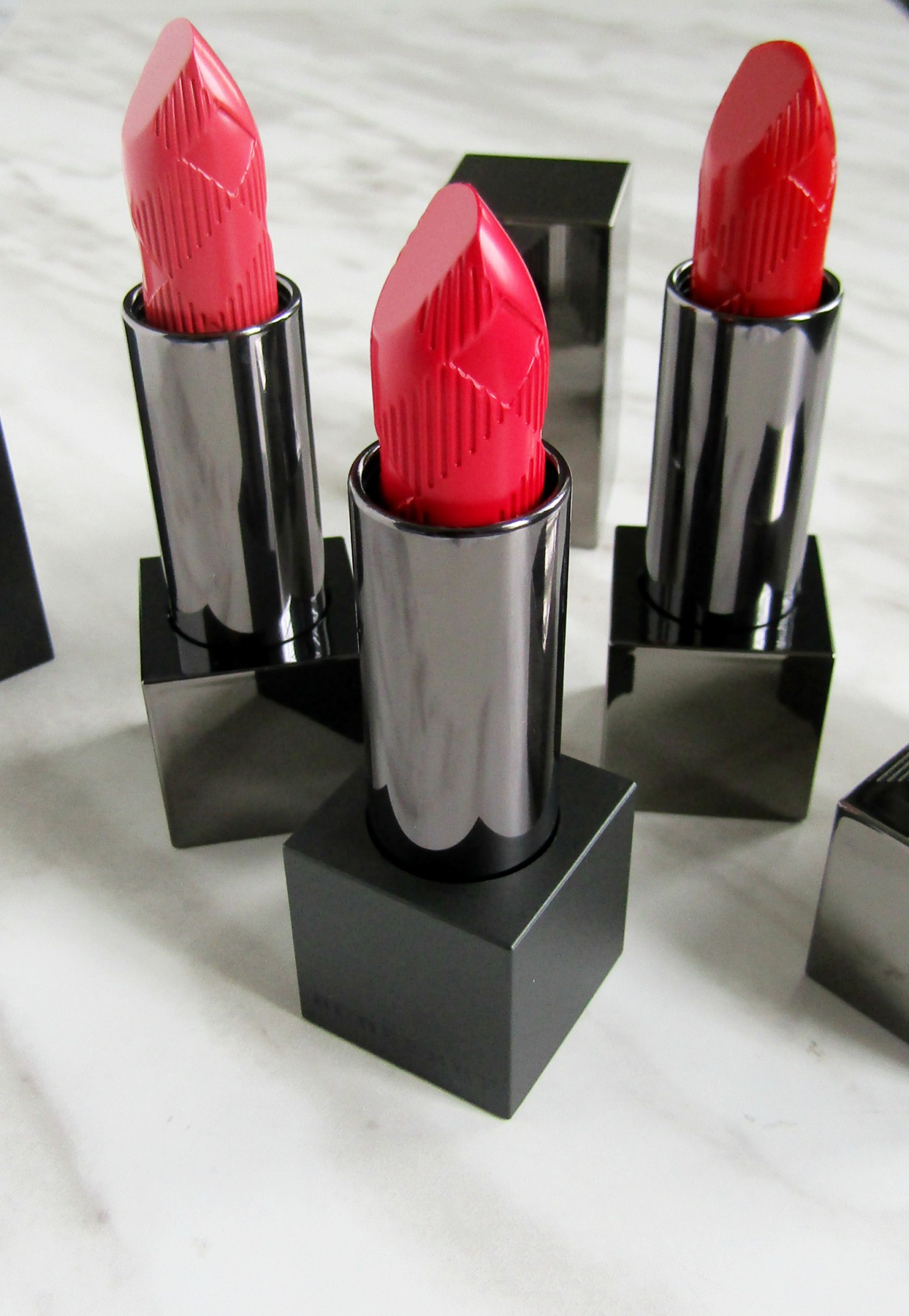 Today I wanted to share some lipsticks by a timeless, luxury brand; Burberry. They are the Burberry Lip Kisses & Lip Velvet Lipsticks. I have previously shared some of my other favourites that you can check out here.The Burberry Kisses lipsticks are encased in reflective gunmetal packaging with Burberry's signature plaid pattern over top. They are available in 28 shades. A random point to be noted is that the lipsticks are on the heavier side, which I prefer to be honest. It allows you to easily display these beauties without them falling over. A magnetic closure ensures that it won't come undone in your purse.
The Lip Velvet Lipsticks have the same casing but a mattified version. They are available in 24 shades.
Burberry's plaid print is etched into the actual product, which I'm always so careful with because I never want it to fade!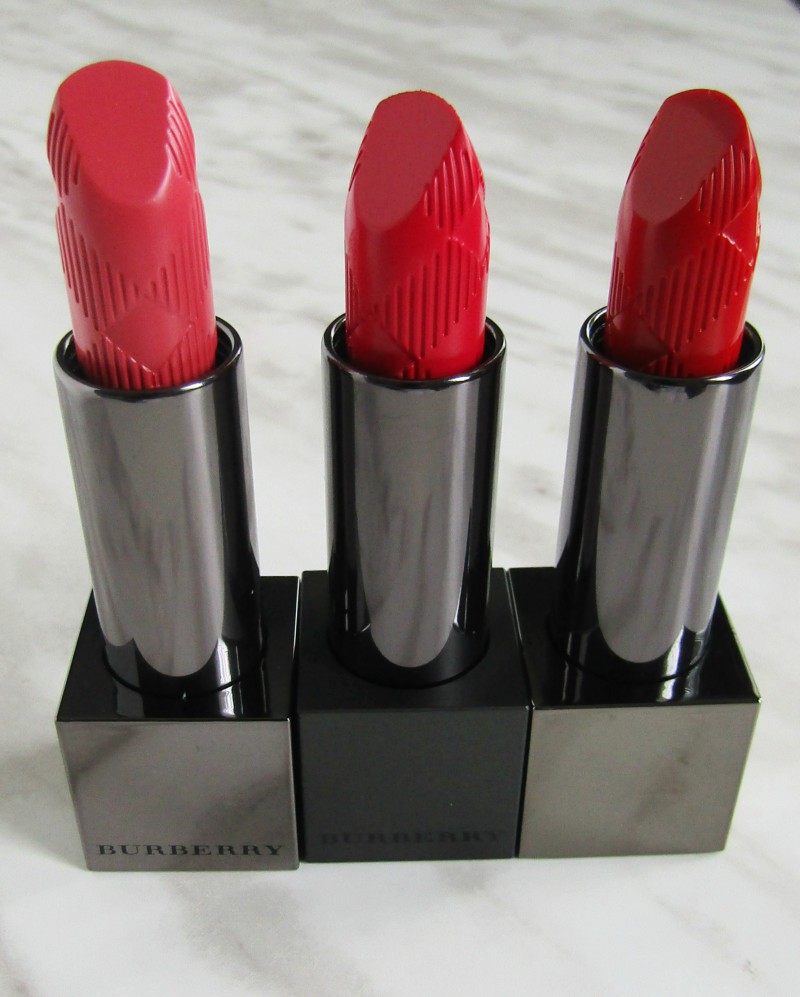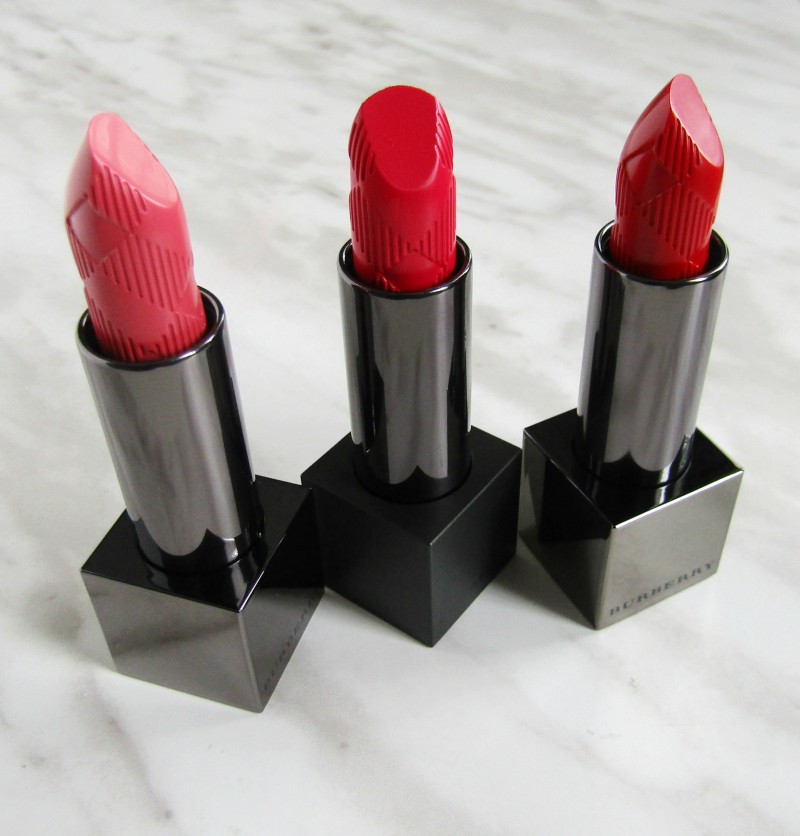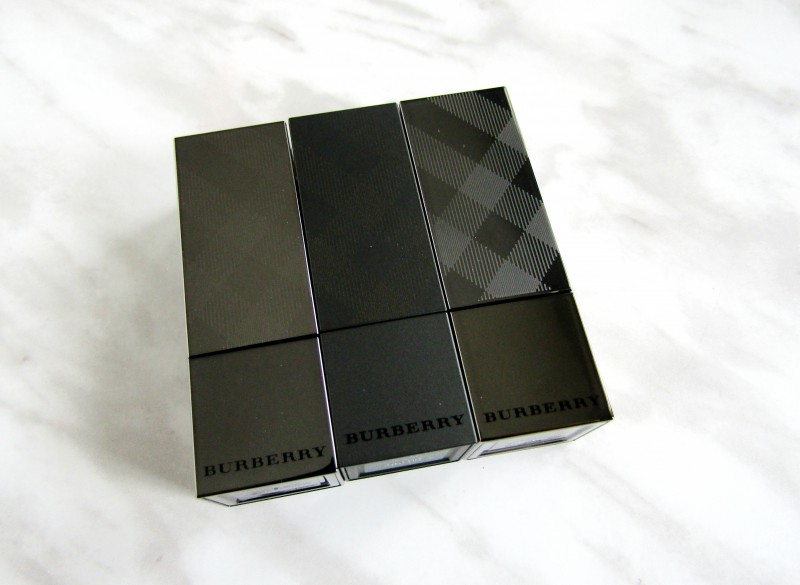 They both have a rich formula that applies smoothly and evenly. One application gives you light to medium coverage with the Burberry Kisses. Its luminous finish makes it perfect as a day time shade and it wears for about 3-4 hours.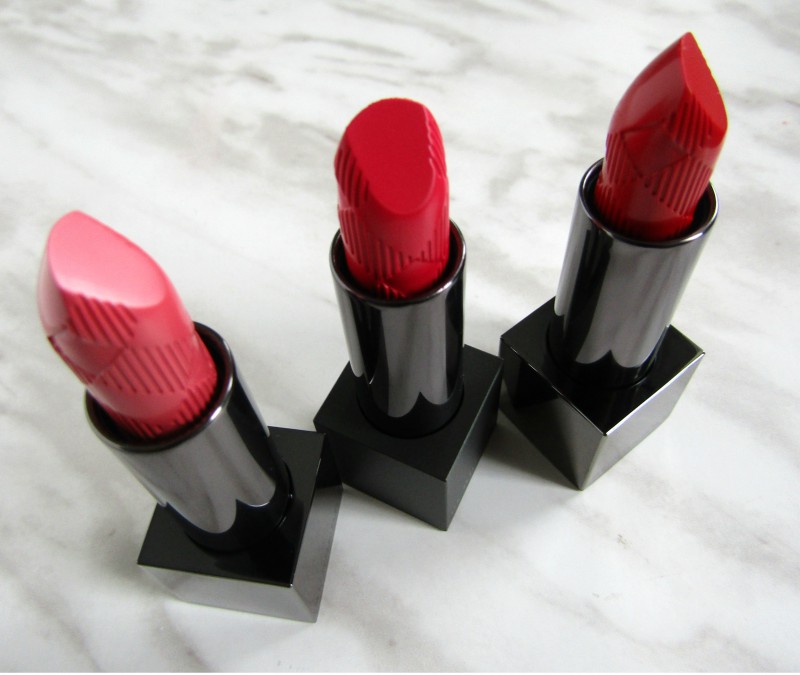 The Lip Velvet lipsticks have a soft matte finish that is slightly more pigmented. One application gives you medium to full coverage. I am obsessed with matte lips and Magenta Pink has a great balance between matte and creme. The Lip Velvet has a slightly longer wear time of about 4-5+ hours.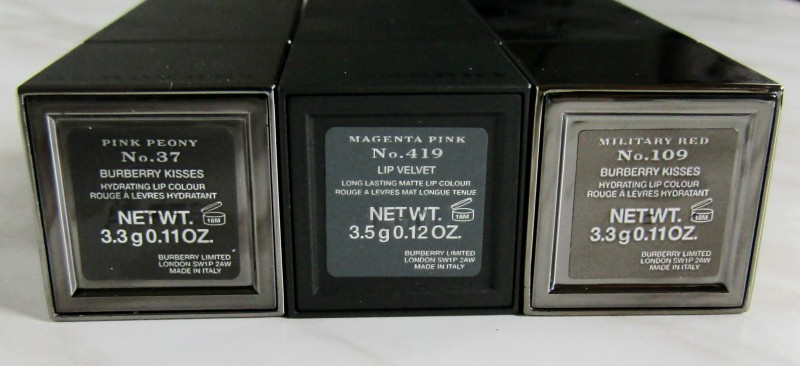 Pink Peony #37 Burberry Kisses ($38 CAD)
Military Red #109 Burberry Kisses ($38 CAD)
Magenta Pink #419 Lip Velvet ($39 CAD)I am always blown away by the shade selection and the rich formula of Burberry's lipsticks. Not to forget how luxe they all are! So whether your go to lip is a sheer wash of colour or a vibrant matte lip. There is definitely a lipstick for you in the Burberry Kisses or Lip Velvet range.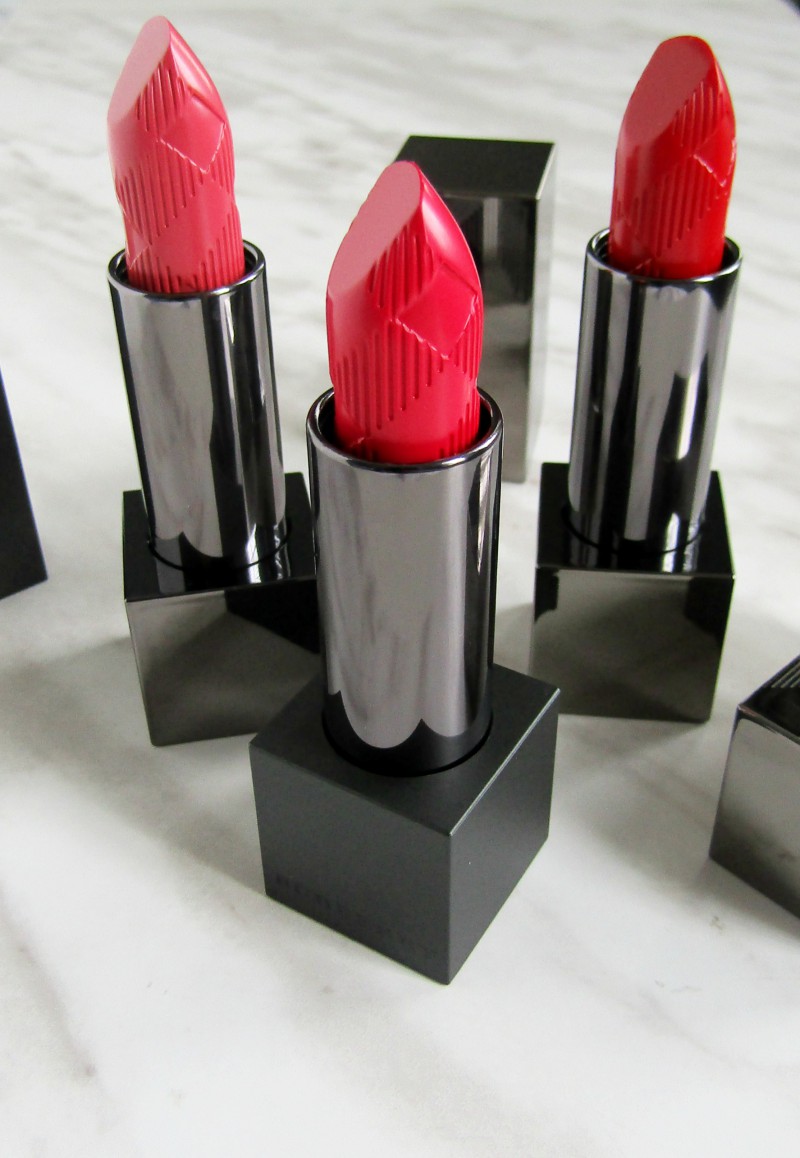 Burberry's Lip Velvet $39 CAD and Burberry Kisses $38 CAD are available at Sephora and The Bay.