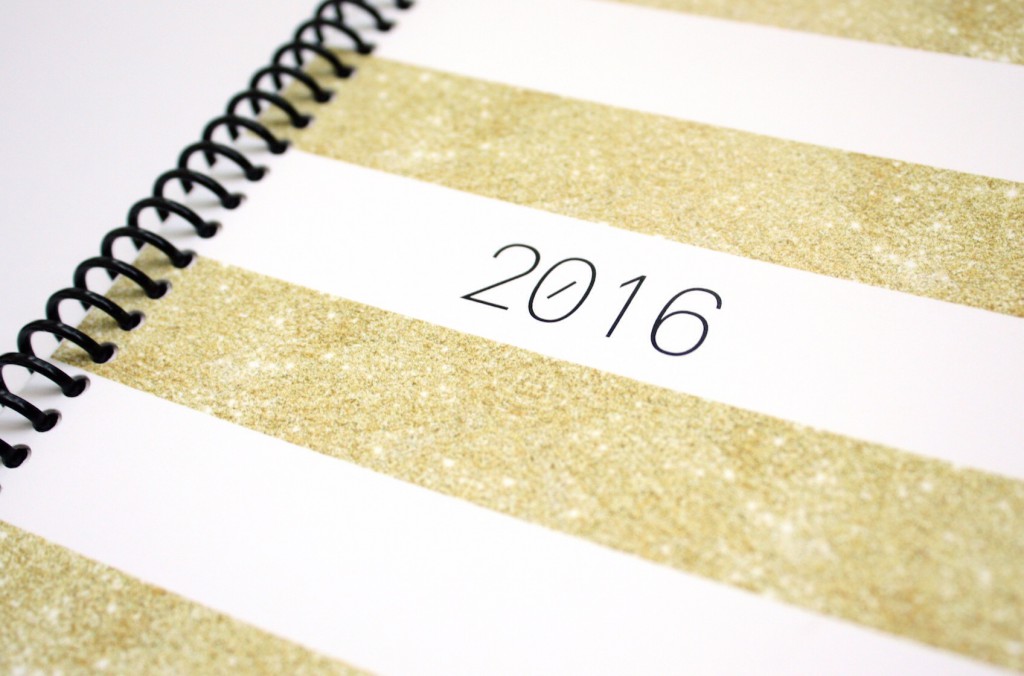 Hello!
Today, I found the perfect planner designed by Parmeet Birdi, to make sure my 2016 is going to be as organized as can be! When I saw that it is available with personalization for only $7.99, I had to share it!
We all have that one thing that we find absolutely gorgeous, purchase but never use because it's pretty but not functional. Planners and notebooks are that 'thing' for me. If it has a nice cover, embossed with gold lettering, consider it sold. But due to lack of functionality they end up tucked away unused on my desk.! But not this planner. The 2016 planner is not only eye-catching with it's golden glitter details but easy to use as well, just see below: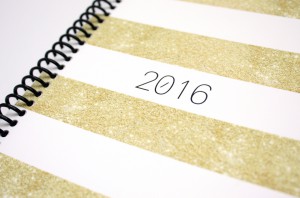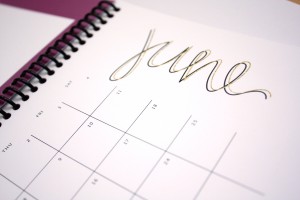 It is a 14-month planner designed and created by artist, designer and Torontonian, Parmeet Birdi. It is created in a monthly format, which makes viewing your important appointments, due dates and everything else worthy of remembering, simpler. It has an un-ruled section for notes on alternating pages for your every day notes. The artist in her couldn't do without an area for doodling!
You can personalize the front cover of your 2016 planner with text when placing your order. See below for the placement: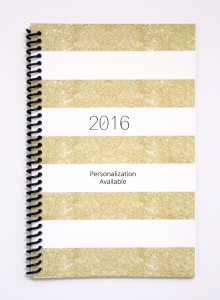 The dimensions of the planner are 8.5″ L x 5.5″ W and printed on white 80lb cover stock paper. Consider yourself organized till January 2017 with this 14-month planner!
Who doesn't love a gold cover? The pages are held together with spiral binding, which I love when a diary lays flat and I don't have to crease it's binding (pet peeve lol). 
The designer's logo is on the back of the planner.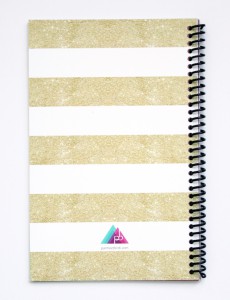 Since the holidays are right around the corner,  this planner really does make for a great gift. A personalized gift is always the best kind of gift. Purchase it for yourself or for someone you know that would really make use out of this planner. By staying organized, you can really place your best foot forward into 2016.
This planner is available for purchase for $7.99 at www.parmeetbirdi.com/shop. 
Hope you love it as much as I do! 🙂
Aiishwarya