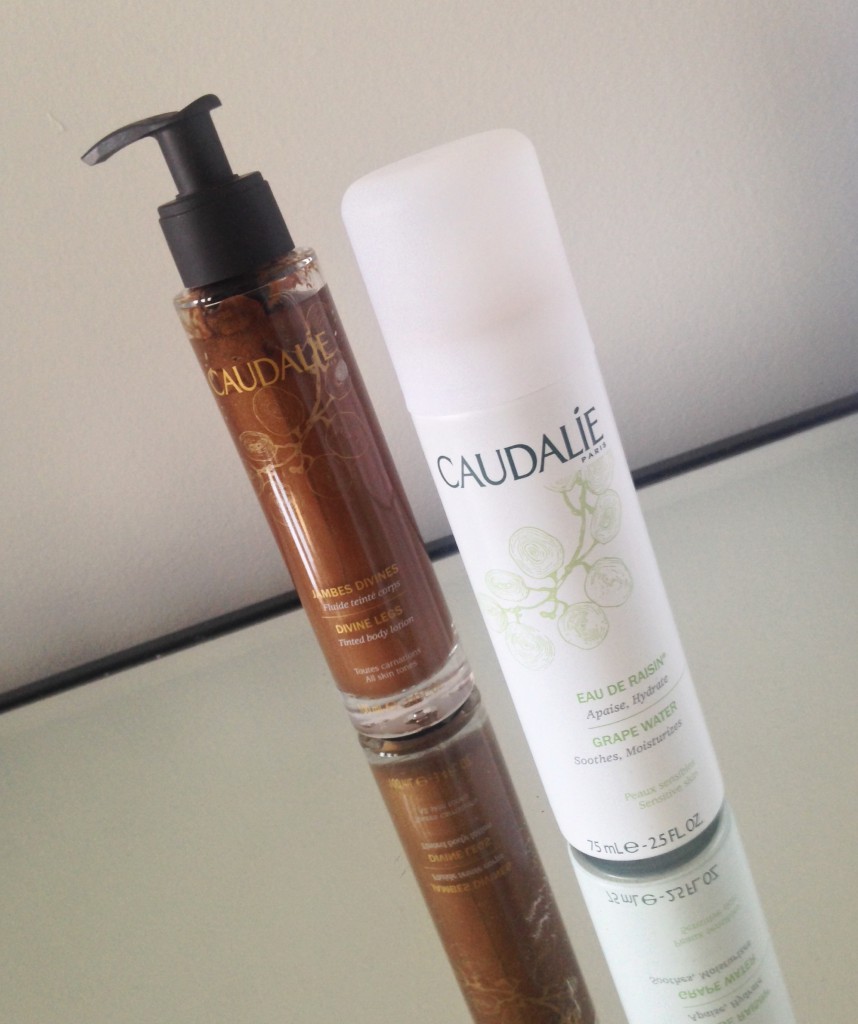 Summer is right around the corner and every summer I always tell myself to have two things on hand. One being a cooling spray and the second being a tinted body moisturizer. Even naturally tanned individuals like myself need tinted moisturizers to help even out my skin tone. Who wouldn't want a sun kissed glow, given the number of events, weddings and trips that are lined up for the summer. As well as cool down sprays which I will explain why I use. So if you're interested in my Summer Essentials by Caudalie, keep reading!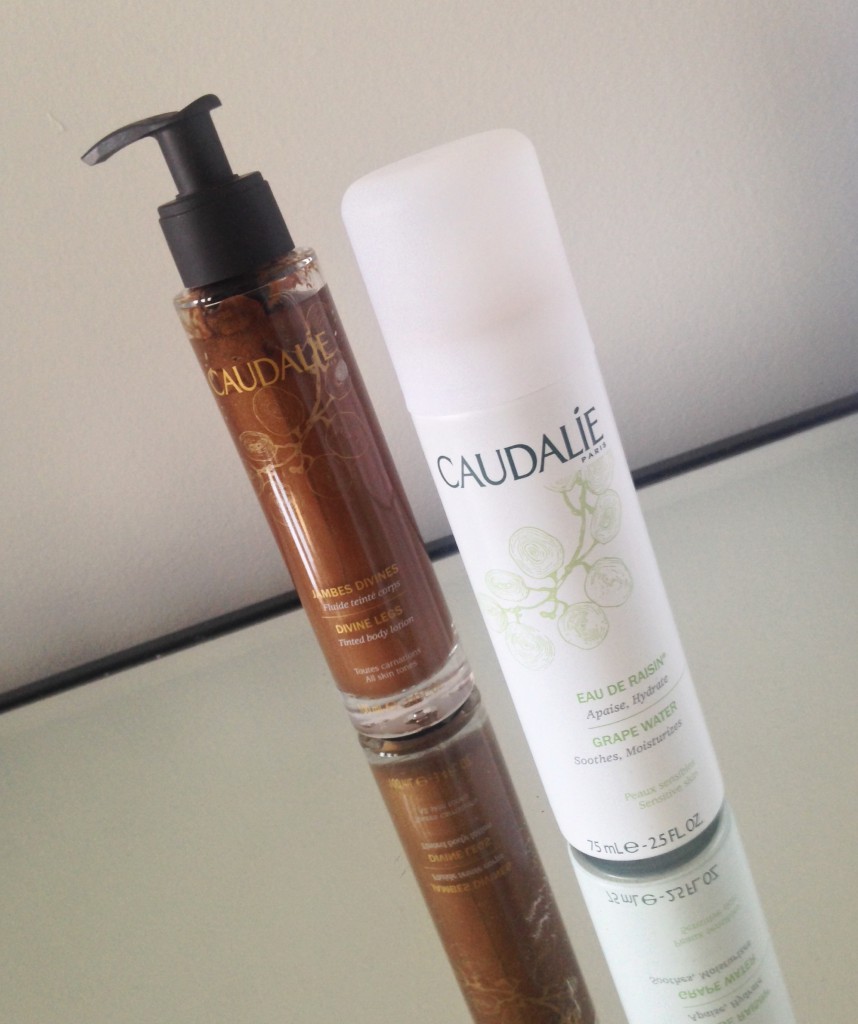 Caudalie Divine Legs Tinted Body Lotion is described as a lightweight, tinted body lotion, that gives your legs (and body) a sun kissed glow without having to use self-tanner. Caudalie's Divine Legs, comes packaged in a glass pump. That clearly showcases the bronze body lotion and its fine gold flecks.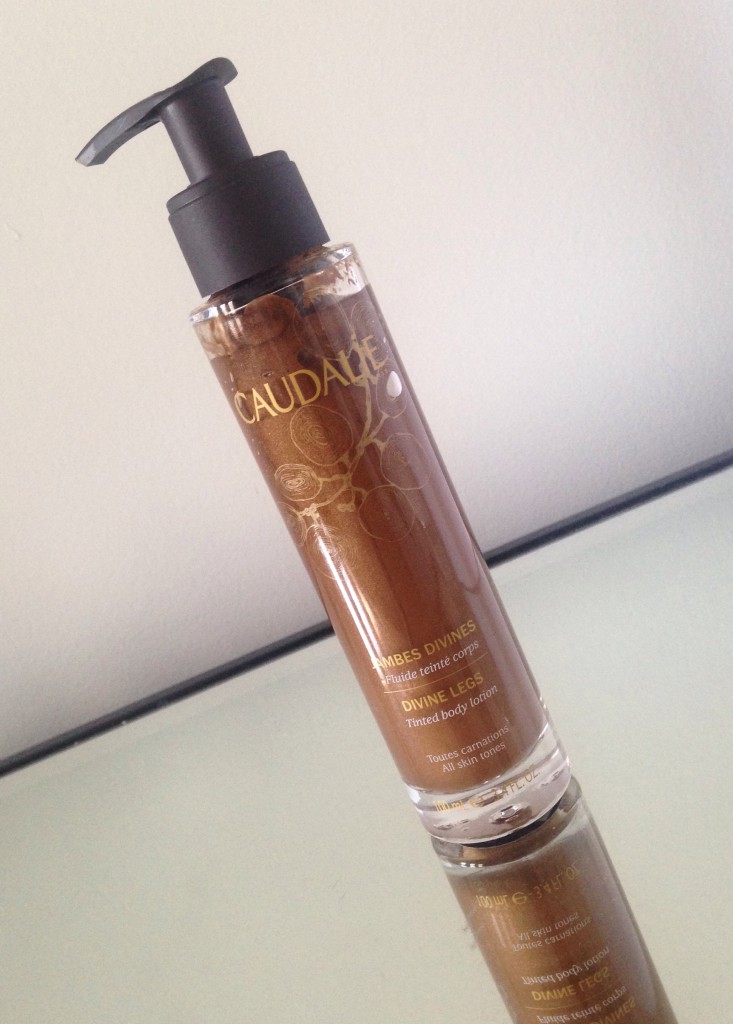 One pump of the Tinted Body Lotion, made my legs 2-3 shades darker with a beautiful sheen. It has a floral fragrance to it that lingers on your skin for quite some time. The product isn't heavy on the skin and dries quite quickly. I used this mainly to give my legs an even skintone. The product washes away in the shower without staining the skin. So it is great for when you're out in the sun, not so much if you're looking for long lasting colour (more than a day) and a product that is waterproof.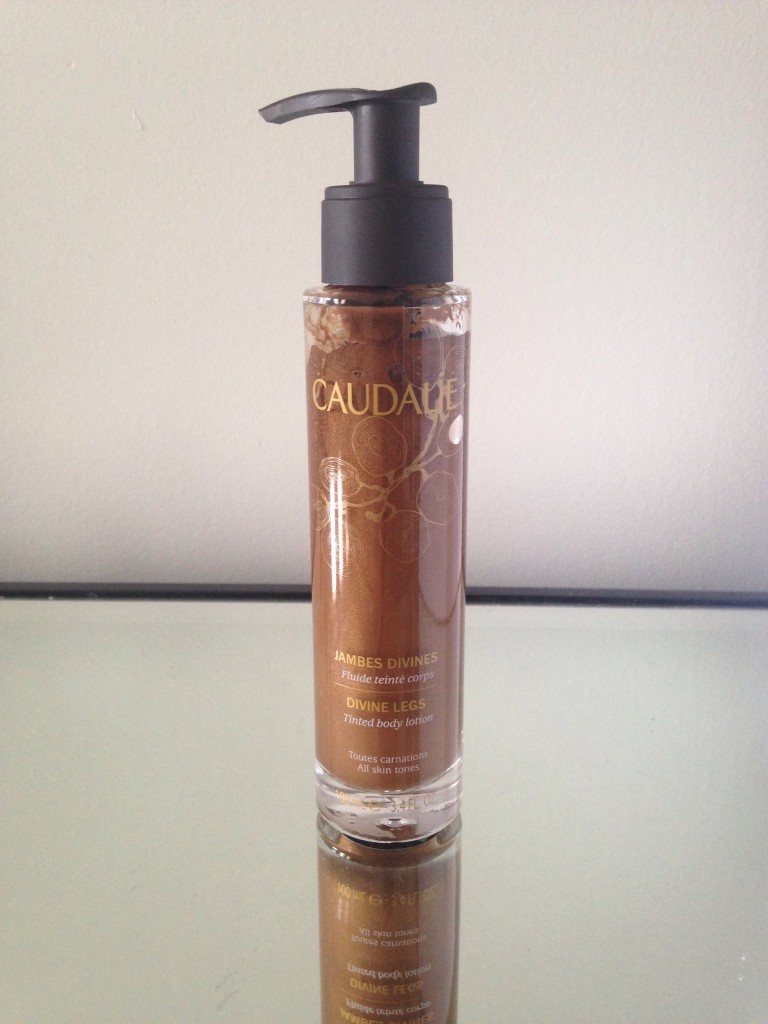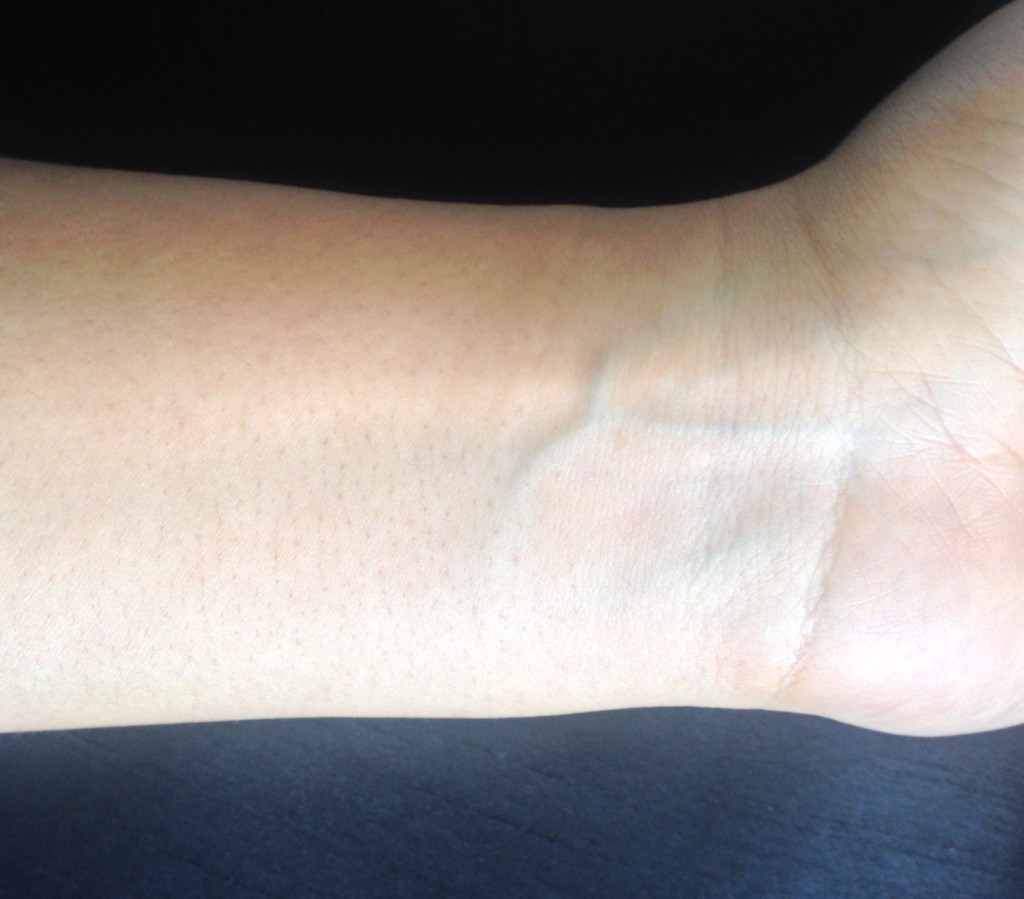 Before Application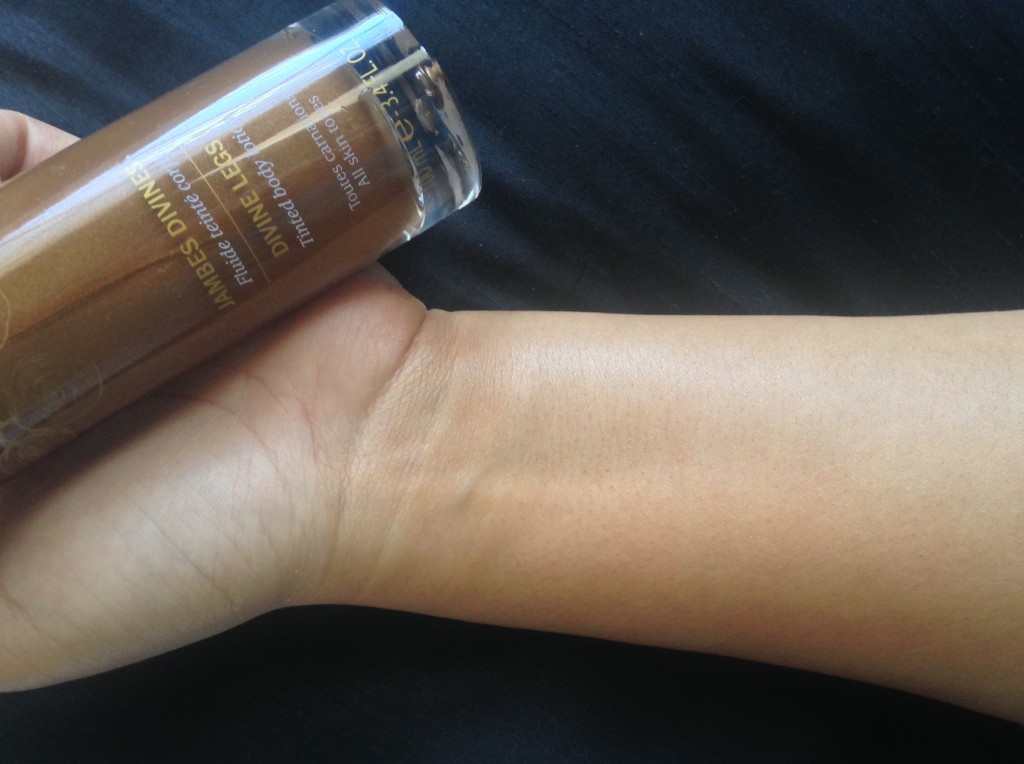 After Applying Caudalie's Divine Legs
I feel like this product is a great fit for someone who isn't looking for the commitment that comes with self-tanners and instead for something that applies, sets and gives you a beautiful glow instantly. You could always combine a pump of the tinted body lotion to your everyday body lotion for the slightest bit of glow. Caudalie's Divine Legs retails for $38.
My next Summer must have is the Caudalie Grape Water, which is a soothing spray that not only moisturizes but soothes skin too. It is 100% natural and organic. Why this is a staple for me, is because I am really sensitive to the sun. I mean if I'm driving and have the windows rolled down, I will get a heat rash on my arms. Yes, that sensitive.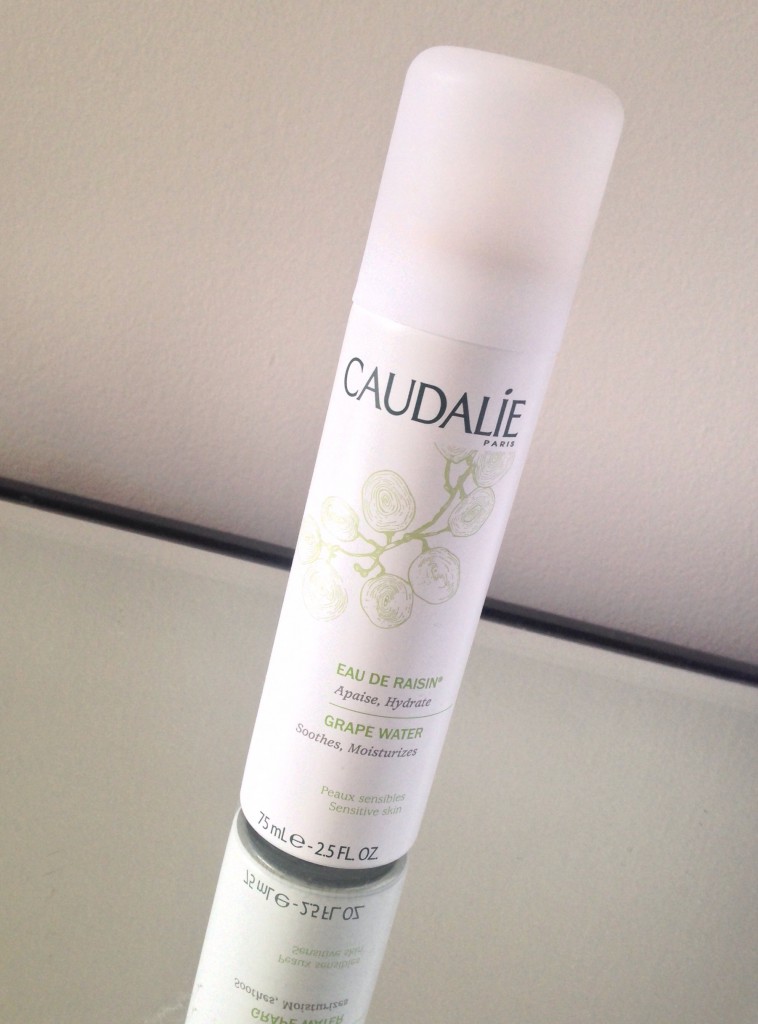 The Caudalie Grape Water Spray has a very simple application, you spray it on and that's all. It will be dry to the touch in moments time. It has no scent, which I really like because I don't like anything to mask my perfume.
I have been using this Grape Water Spray on the few hot days we have had this Spring and it has definitely helped a ton! This spray is not only limited to your body but can be used to liven up your face mid-day or give your makeup a dewy finish. Although I am not travelling at the moment, I can only imagine how handy it would be after a long flight. Caudalie Grape Water retails for $14 for 75 mL of product.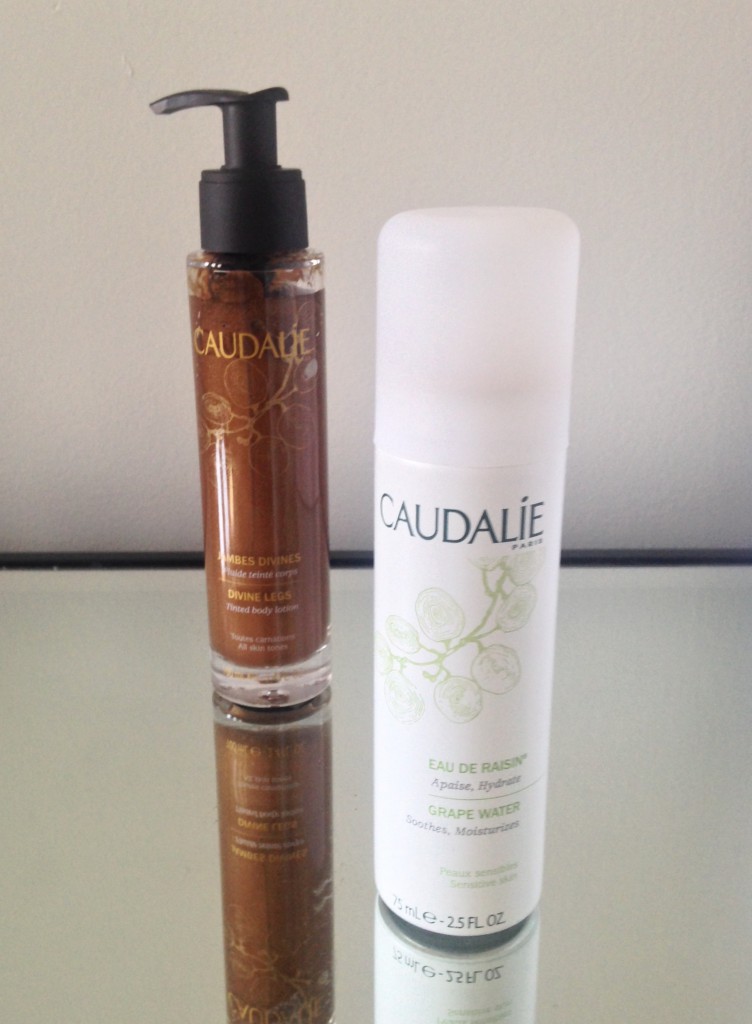 Caudalie's Divine Legs & Grape Water Spray are definitely my Summer must haves! You can pick up your own from www.ca.caudalie.com, Sephora and other Caudalie retailers. 🙂
Aishwarya