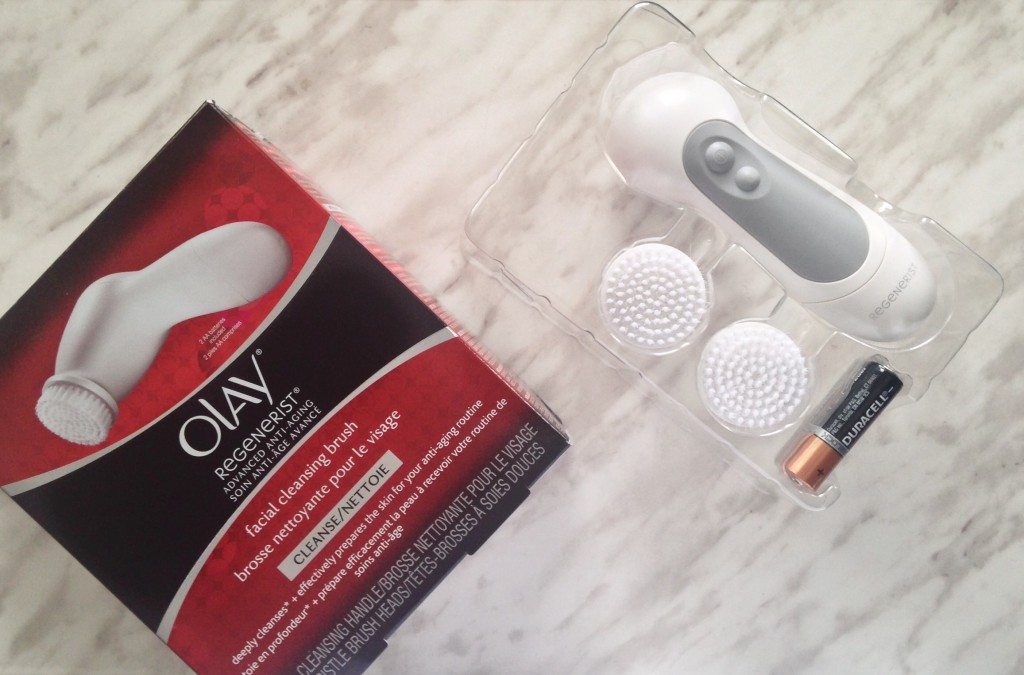 Nowadays there are at least 10 makeup products behind a 'natural' makeup look. A simple cleanser is not enough to take that all off before bed. Chances are you already use a Cleansing Brush or are on the hunt for one. Only after using a cleansing brush, I realized that there still were remnants of makeup on my face, that cleansers left behind. Since then I have used cleansing brushes of various types and price points but love coming across a new one to see if it is both effective and affordable. I tried out the OLAY Facial Cleansing Brush, to see just that.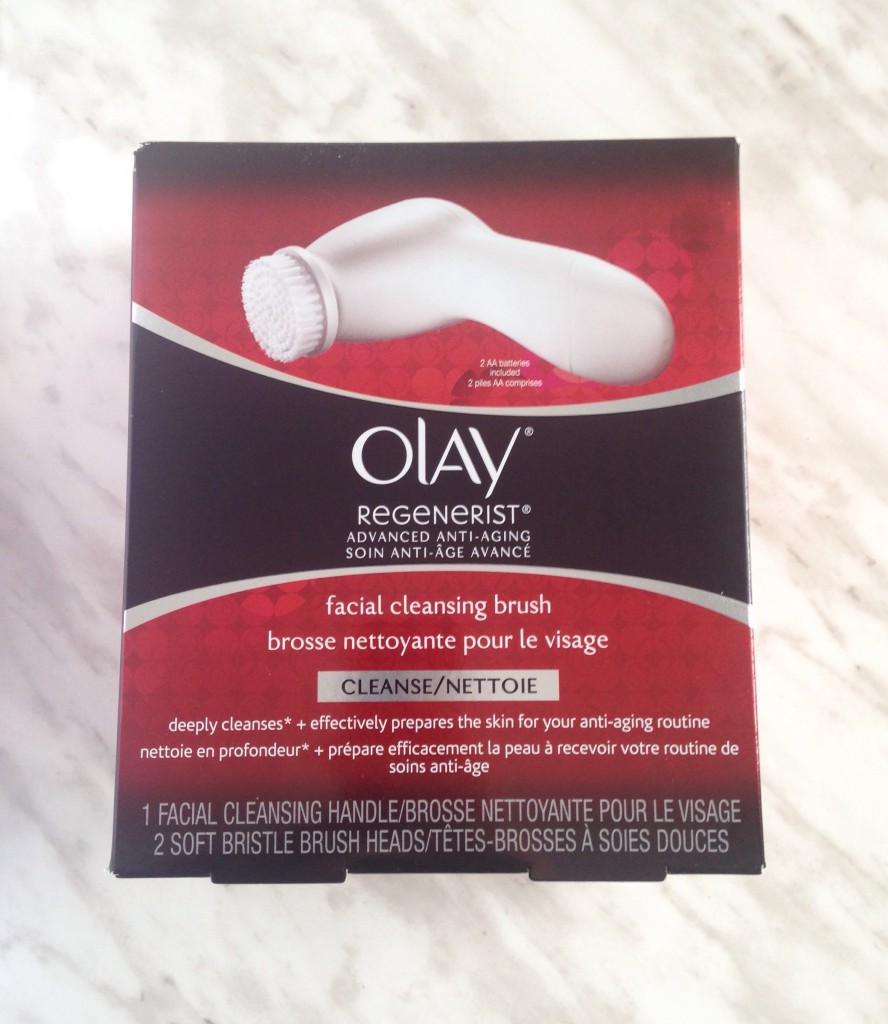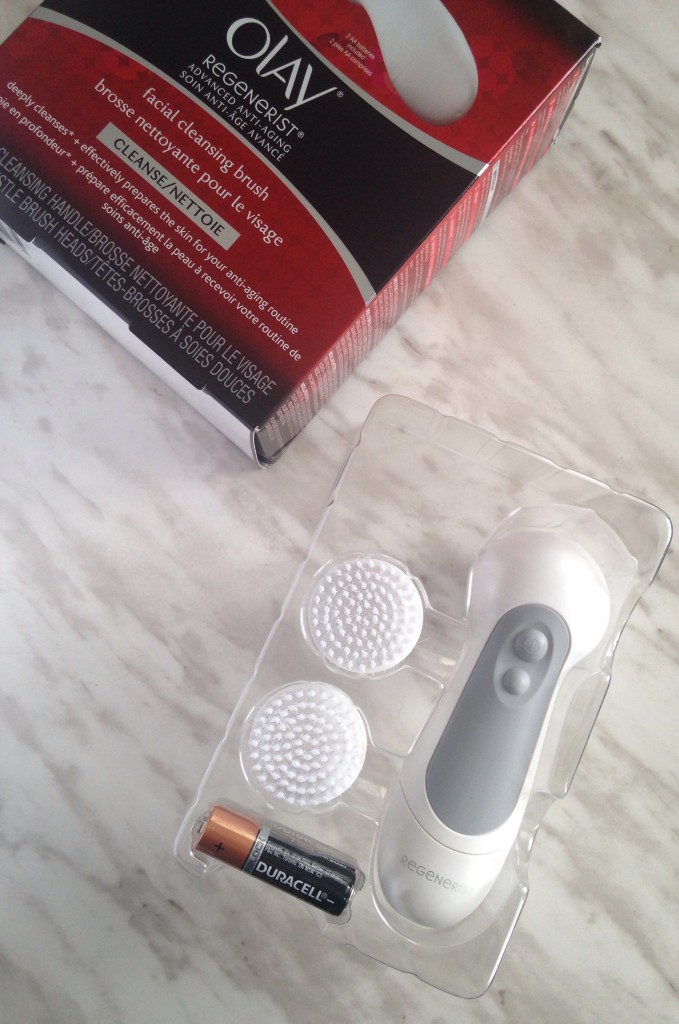 OLAY Regenerist Advanced Anti-Aging Facial Cleansing Brush contains a facial cleansing handle, 2 soft bristle brush heads and 2 AA batteries.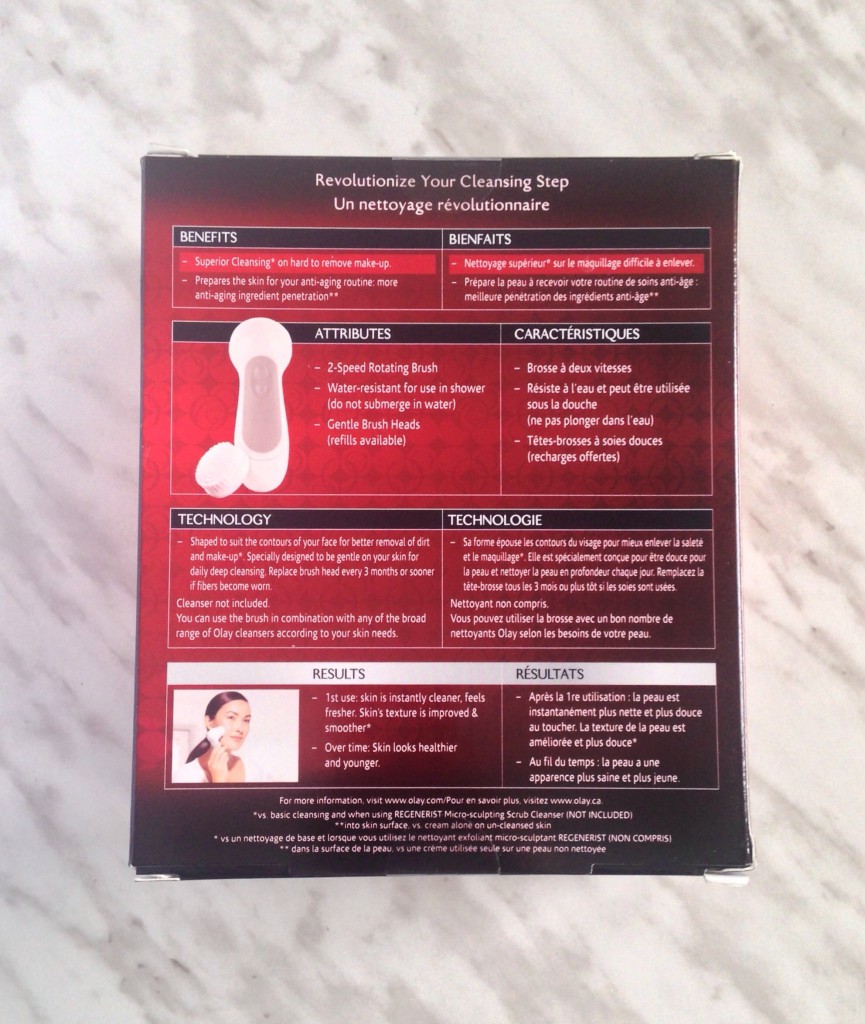 The cleansing brush's exterior is all white. It has a speed switch on the side that operates on two speeds. Allowing you to use it on a slower speed, if you don't want it to be abrasive on your skin if you're using it on an everyday basis. The Cleansing Brush is also completely waterproof, so if your skin care routine happens in the shower,like mine, you're good to go.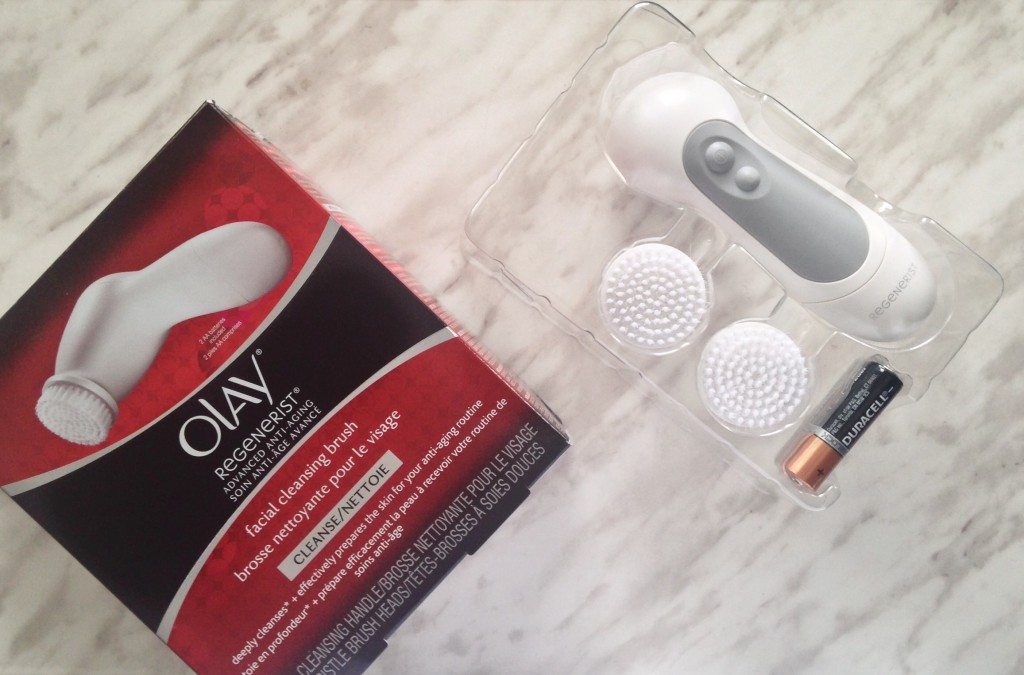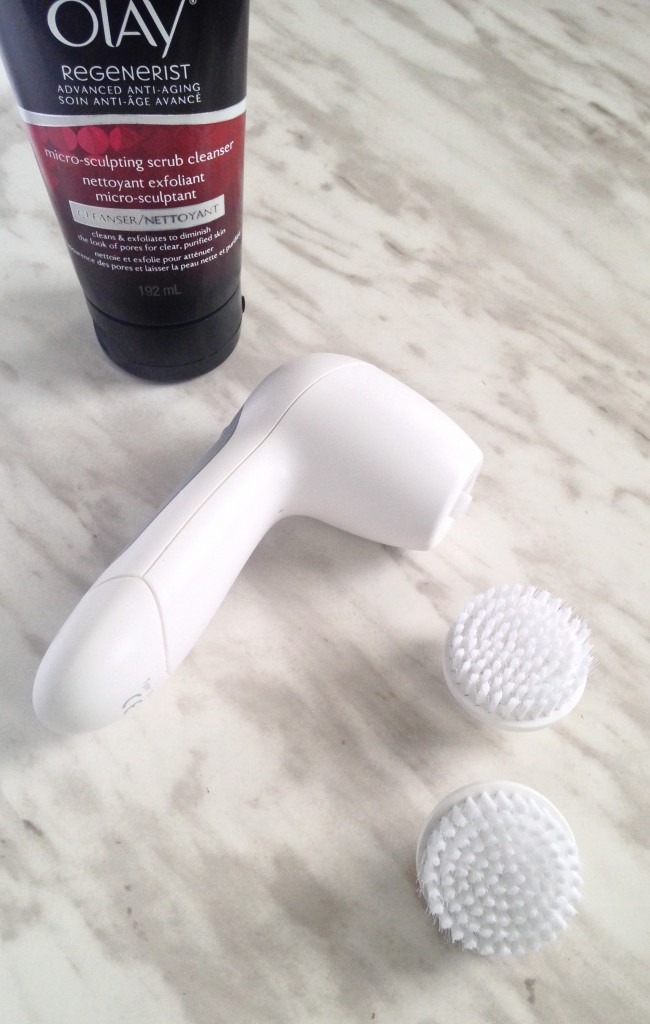 I use the cleansing brush once a day, with a mild cleanser or exfoliator. Cleansing brushes really help whatever product you're using to work better, at least in my opinion. Manually cleansing with a mild cleanser can only do so much for your face, but with the Facial Cleansing Brush, it'll give you a much deeper cleanse. You'll instantly notice the difference in the two.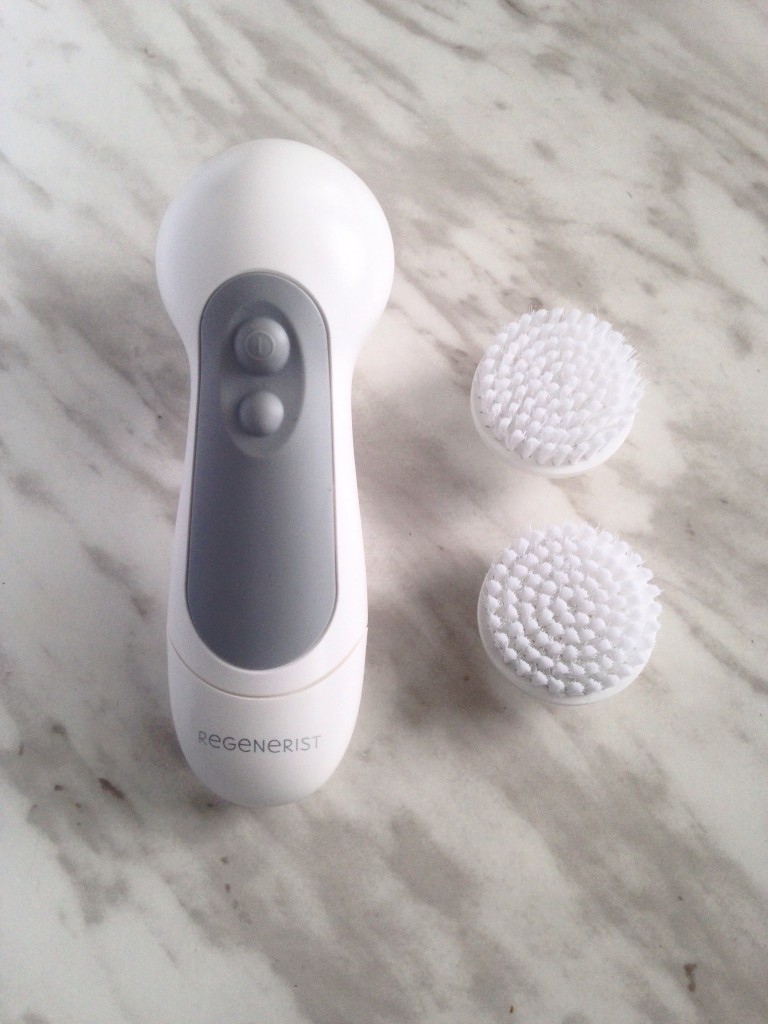 I have not experienced any irritation while using OLAY's Facial Cleansing Brush. Even though I use it daily on the faster speed, it is still go gentle but SO effective.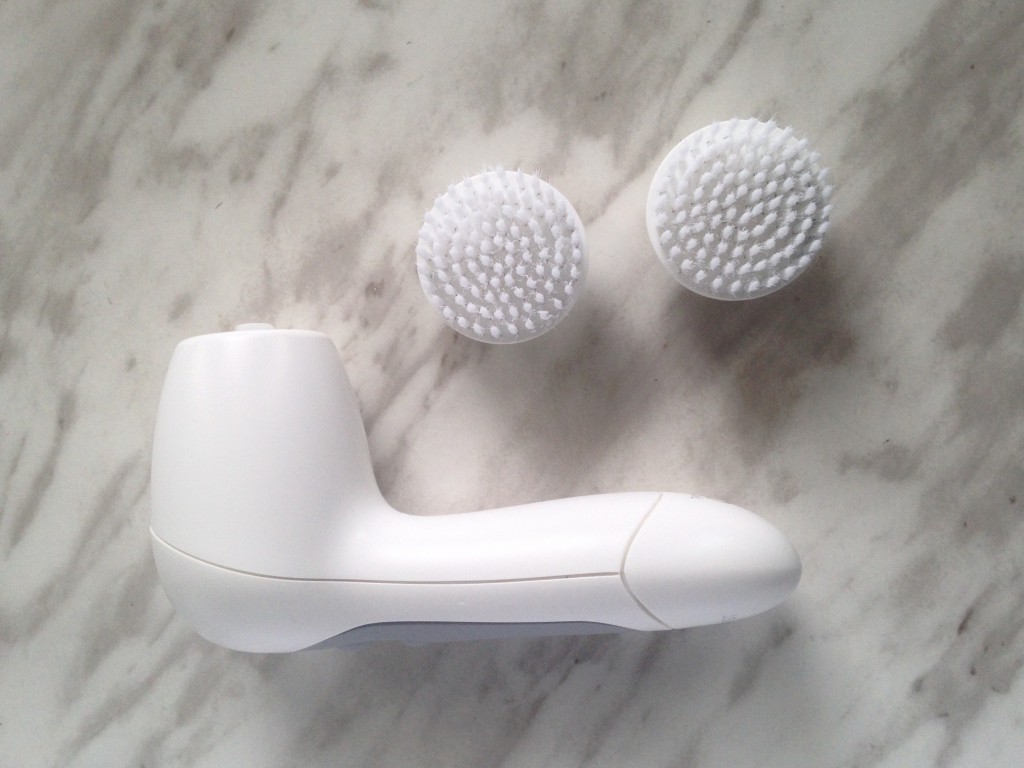 How well it works is hard to explain, as you can only see the difference in your skin, yourself. I have blemish scars and dry skin, the cleansing brush helps to remove any dry, flaking skin, ultimately allowing my face creams to absorb better. As well as providing a much more even texture for me to apply makeup on.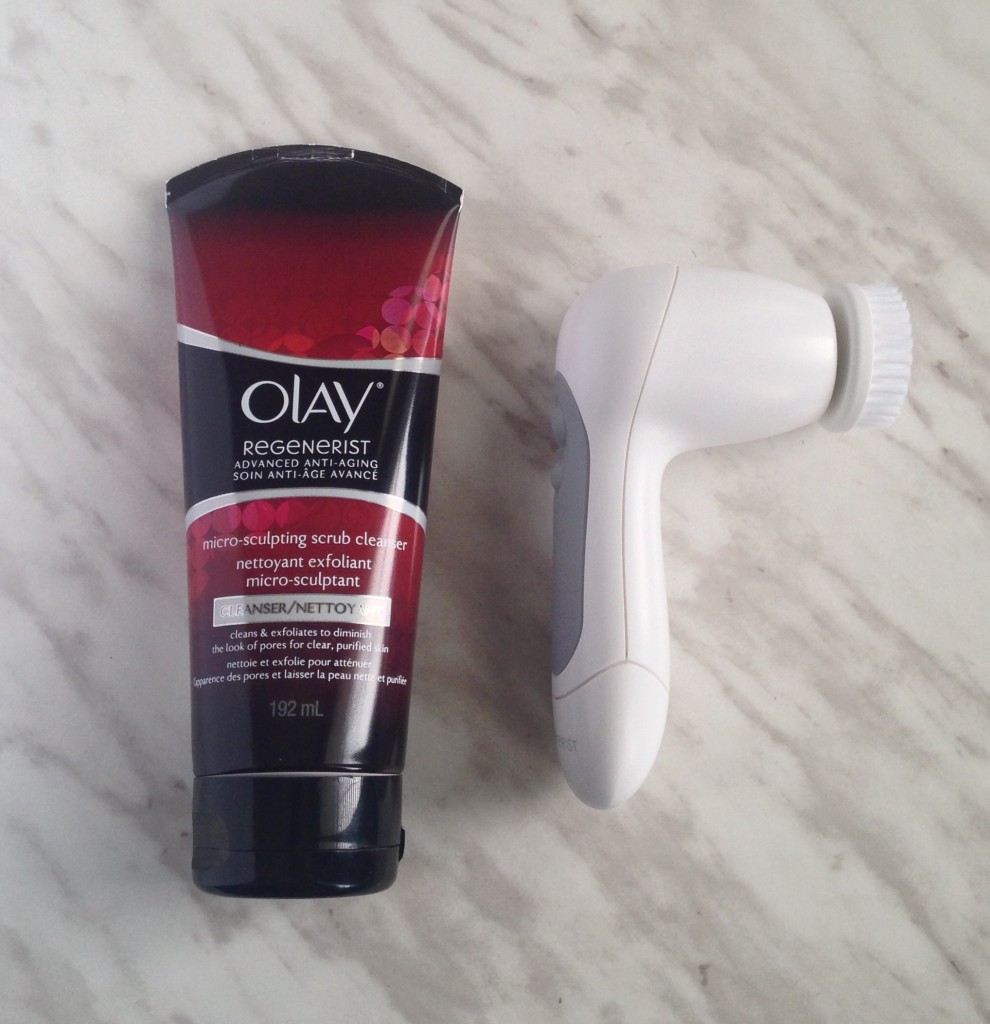 I would definitely recommend checking out OLAY's Facial Cleansing Brush, if you're on the hunt for a great but affordable brush. It retails for $29.97 and its replaceable brush heads retail for roughly $10. Check online to see the closest retailer to you.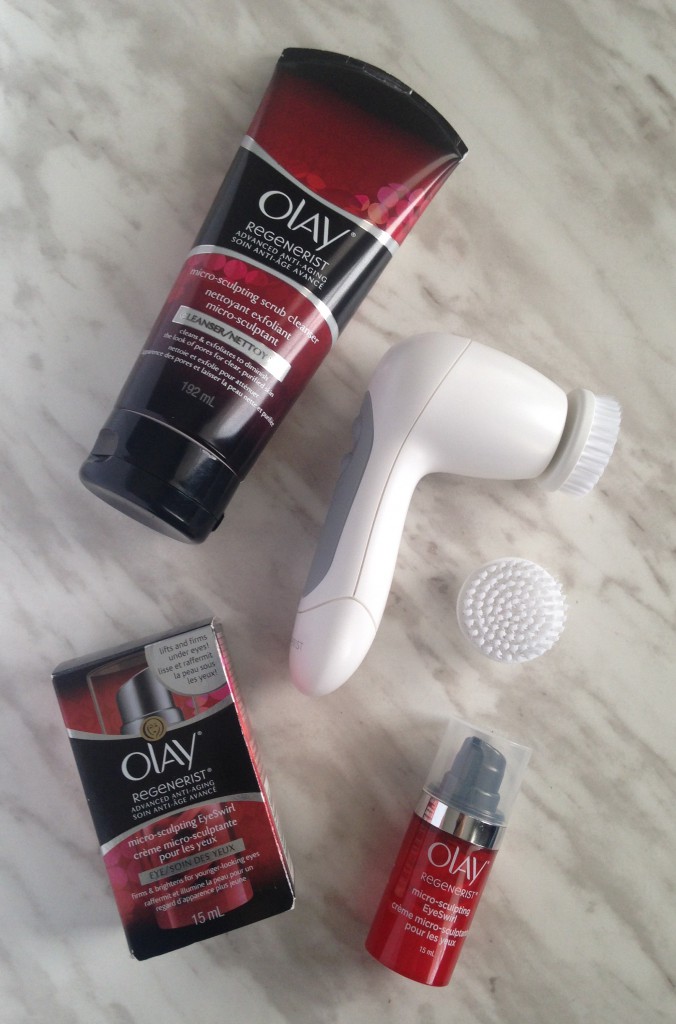 I would love to know and if the OLAY Facial Cleansing Brush worked for you. I will have a detailed review of the OLAY Regenerist Cleanser and Micro-sculpting Eyeswirl. 🙂
Aishwarya