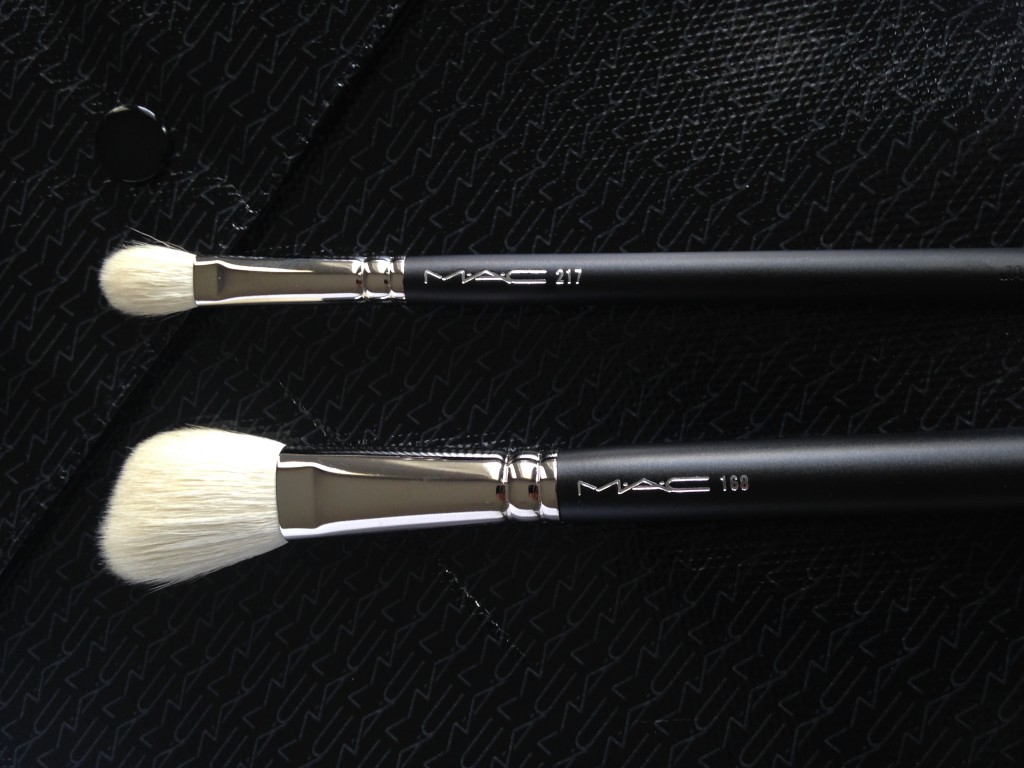 Sometimes you don't need 20 different makeup brushes but instead a few brushes that have multiple uses. Two such brushes are the MAC Master Strokes 168 Large Angled Contour Brush and 217 Blending Brush.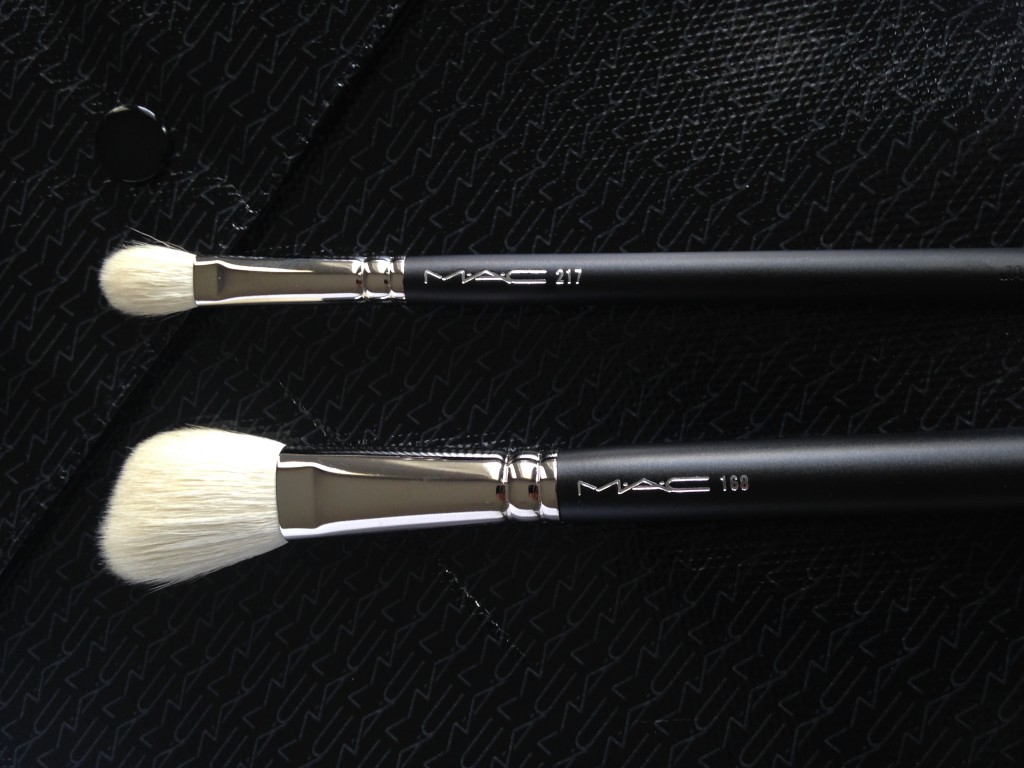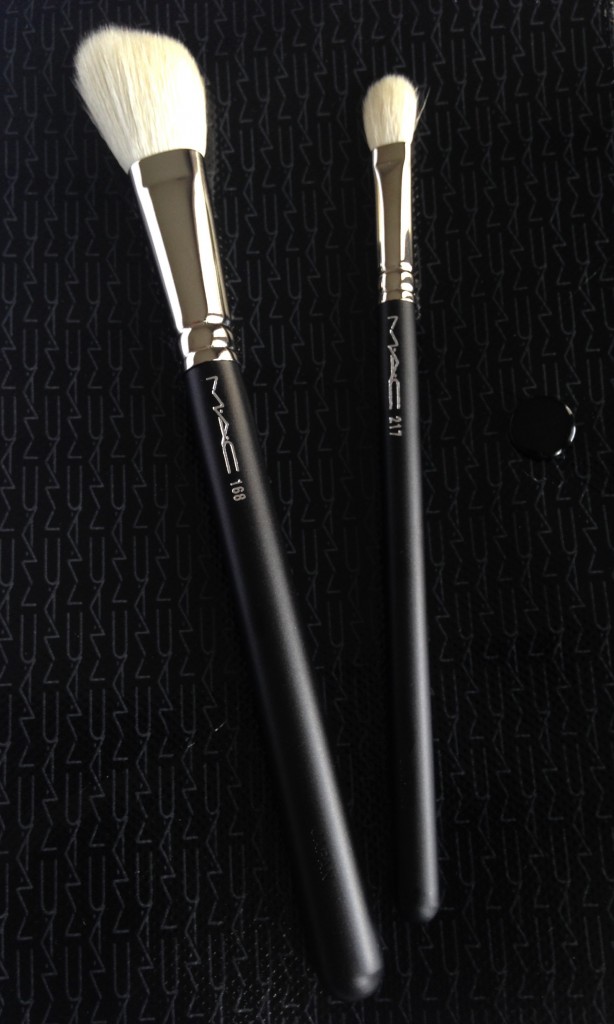 MAC Cosmetics without a doubt has high quality make up brushes. I wanted to show how spending a little more on two brushes, that will last you forever is worth your while.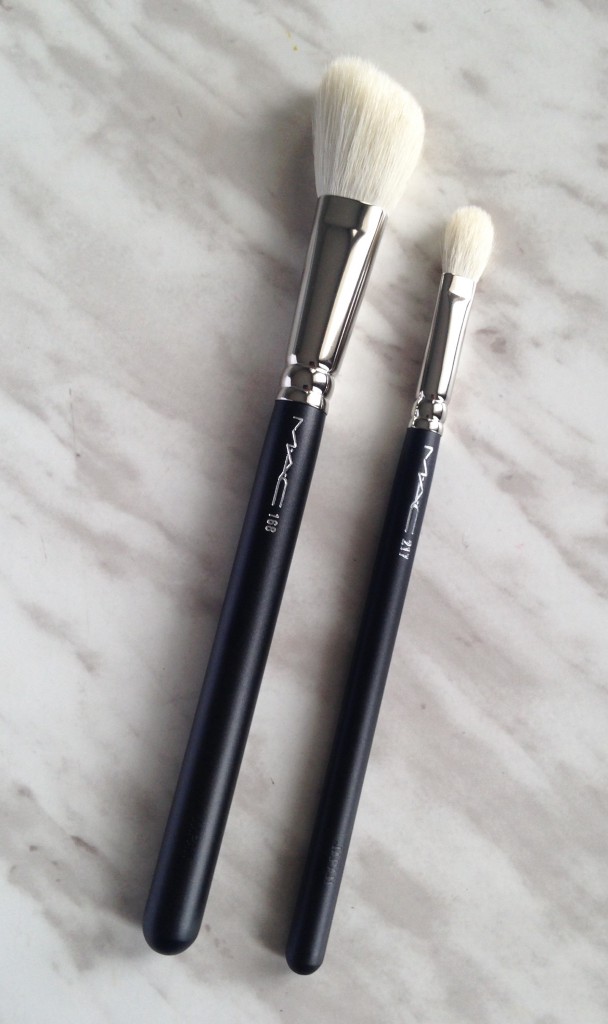 MAC 168 Large Angled Contour Brush ($42) is intended for precise application of products to your cheek contour. The 168 brush is a dense, angled brush made of semi-soft bristles.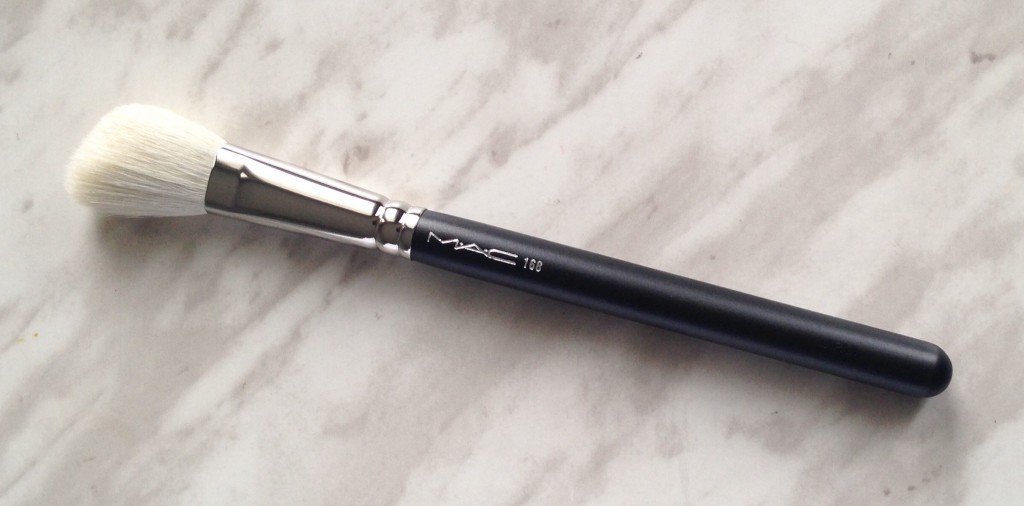 Its round, angled brush head is intended for larger areas such as cheeks, jawline and forehead. The bristles are some what soft to the touch. The handles are wooden, making them lightweight, with silver ferrules that securely hold the brush head in place.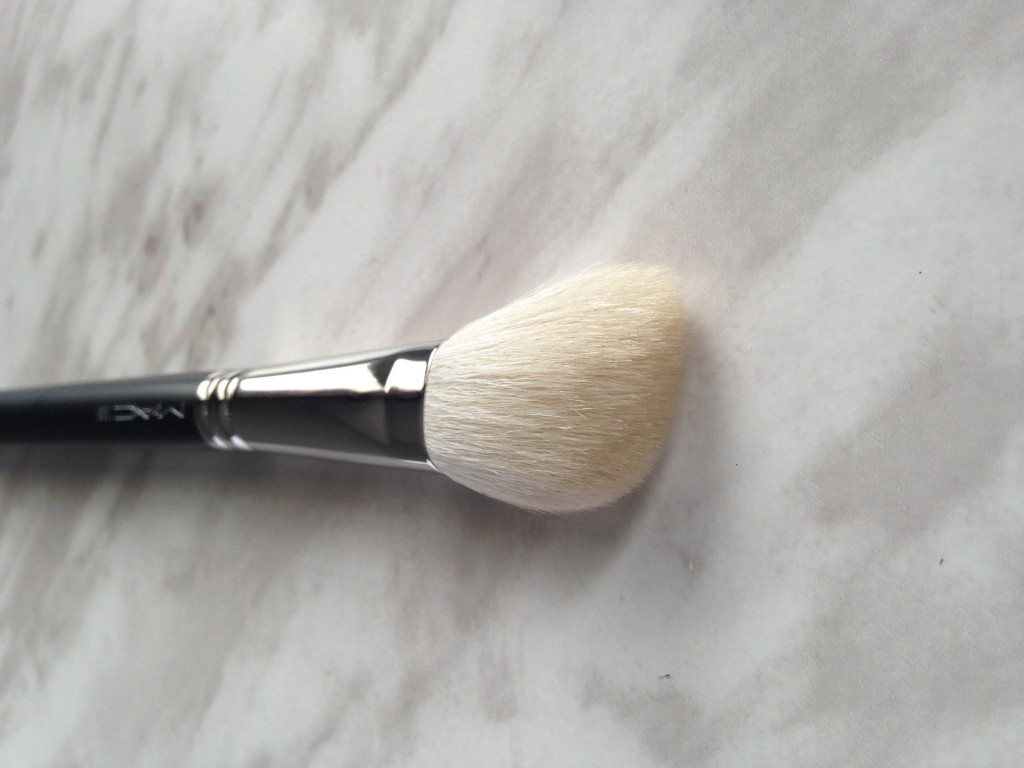 It picks up the perfect amount of product, which will keep you from over doing anything. It works well with powder blush, bronzing and sculpting powder.
Over the time that I have had this brush I have found minimal shedding.. It's white bristles remain unstained, regardless of the countless products you use with it.
MAC's 217 Blending Brush ($30) is for shading or blending powdery or creamy products. It has a dense, rounded brush head that attaches to a matte black handle (provides a nice grip). The dense bristles pick up a fair amount of product and apply it evenly.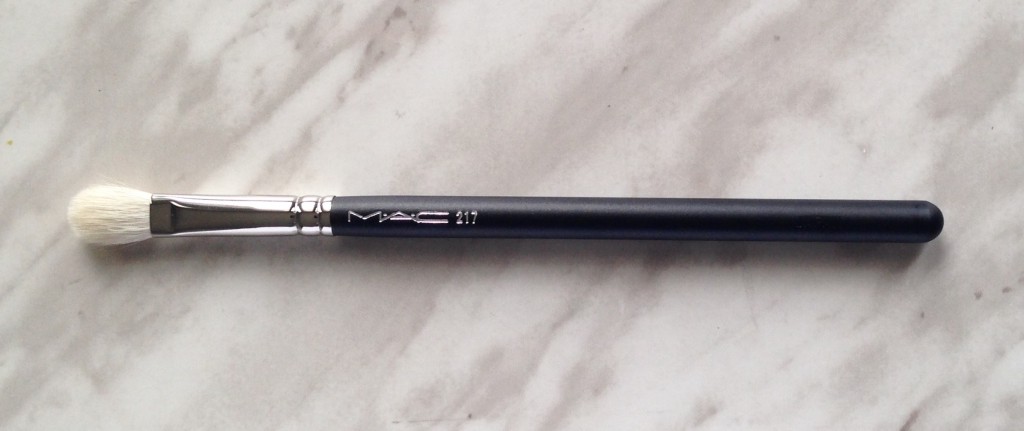 Use it to apply eyeshadow, precisely to your crease, to your lids for a wash of colour or blend transitioning shadows together. The fairly large brush head also makes it great for applying concealer to your under eyes. Lastly, if you like to work with loose or packed pigments, the 217 works well with them too!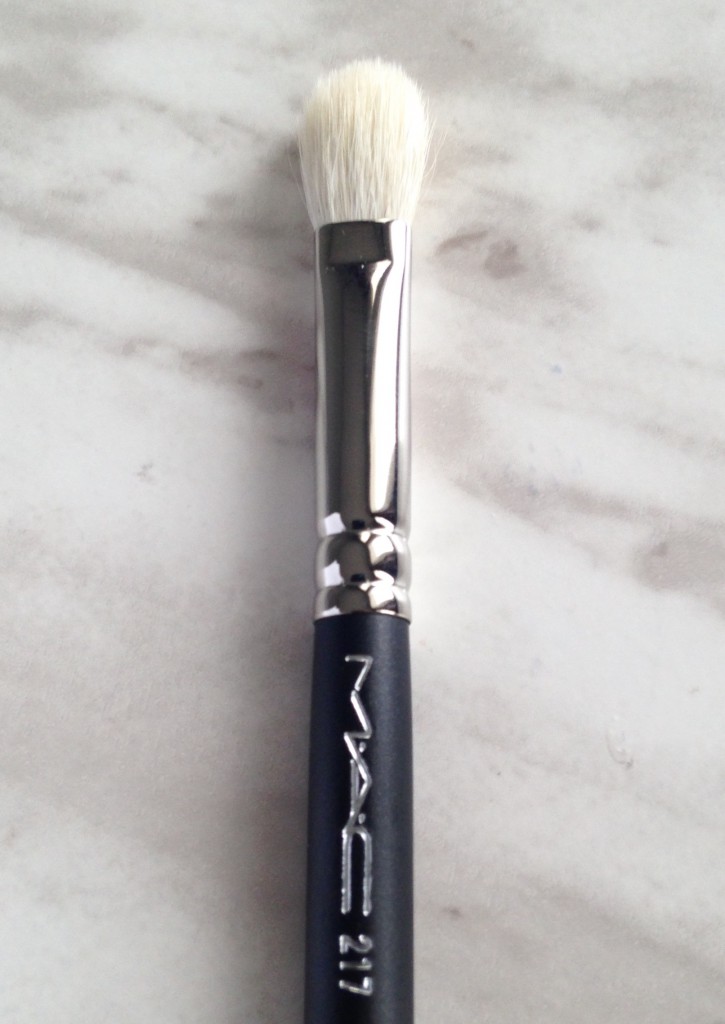 These two brushes have multiple uses for makeup application and are definitely an asset to your brush collection!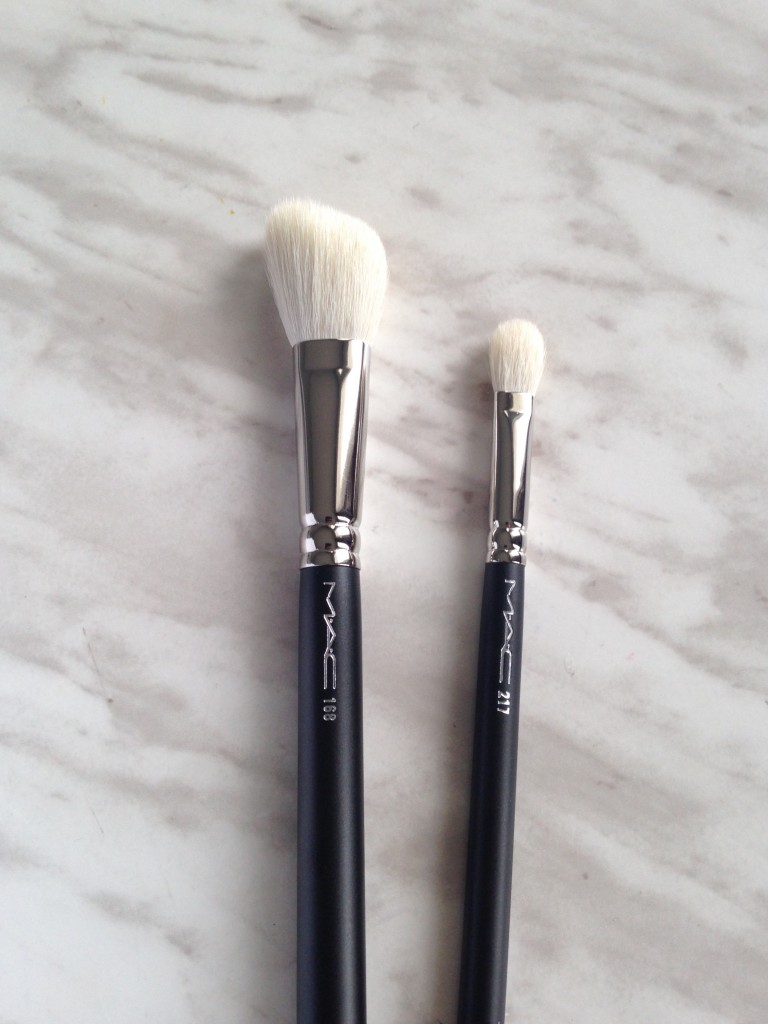 The 168 Large Angled Contour Brush and 217 Blending Brush can be purchased from MAC counters and online at maccosmetics.ca.
Aishwarya