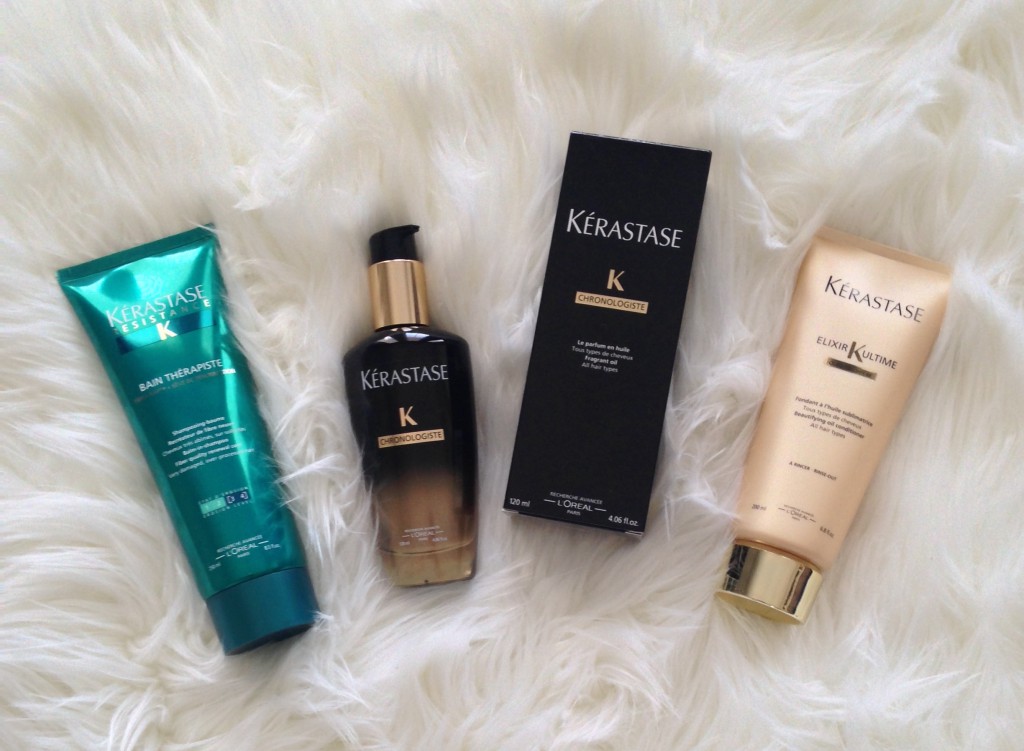 My hair has been getting the ultimate treatment this Spring after I put it through an entire Winter of washing it with hot water. I have been switching through three Kerastase products and wanted to share what each worked best for. I have been using the Kerastase Elixir Kultime Beautifying oil conditioner, Chronologiste La parfum en huile and Resistance Balm in Shampoo. Keep reading to see my 3 Kerastase Must Haves!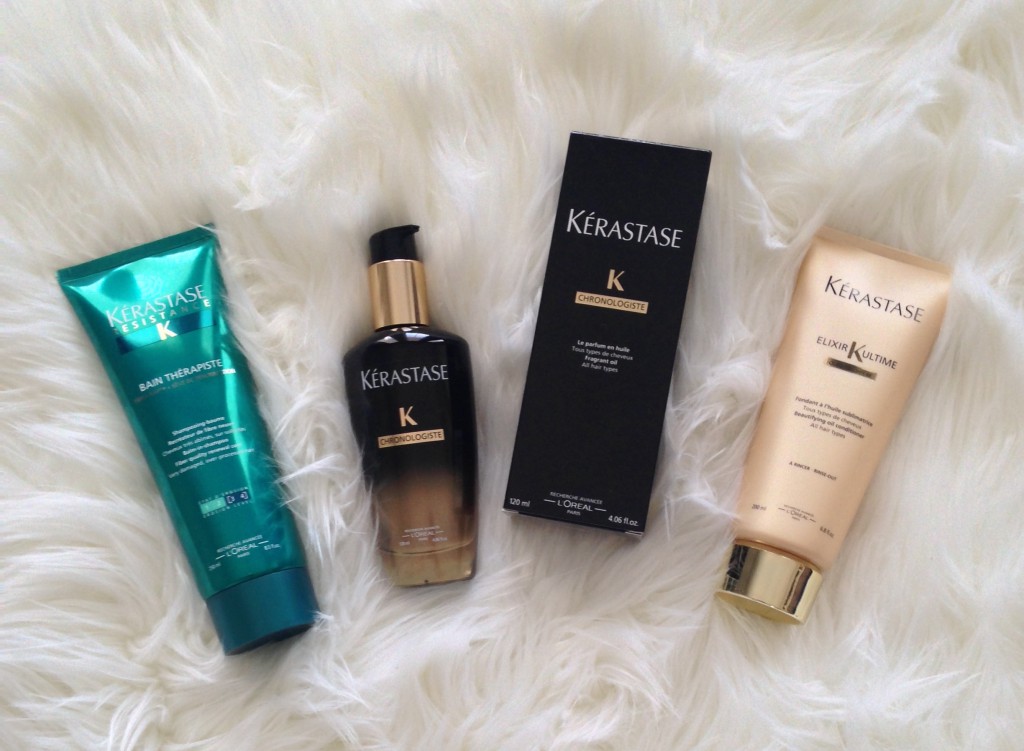 Going in the order that I use the products in, first up is Kerastase's Resistance Bain Therapiste Balm in Shampoo. It is from a line of products that are meant for damaged and over-processed hair. In other words colour treated and hair that is constantly styled with hot tools. The Balm in Shampoo helps to rebuild keratin and prevents hair from getting further damaged.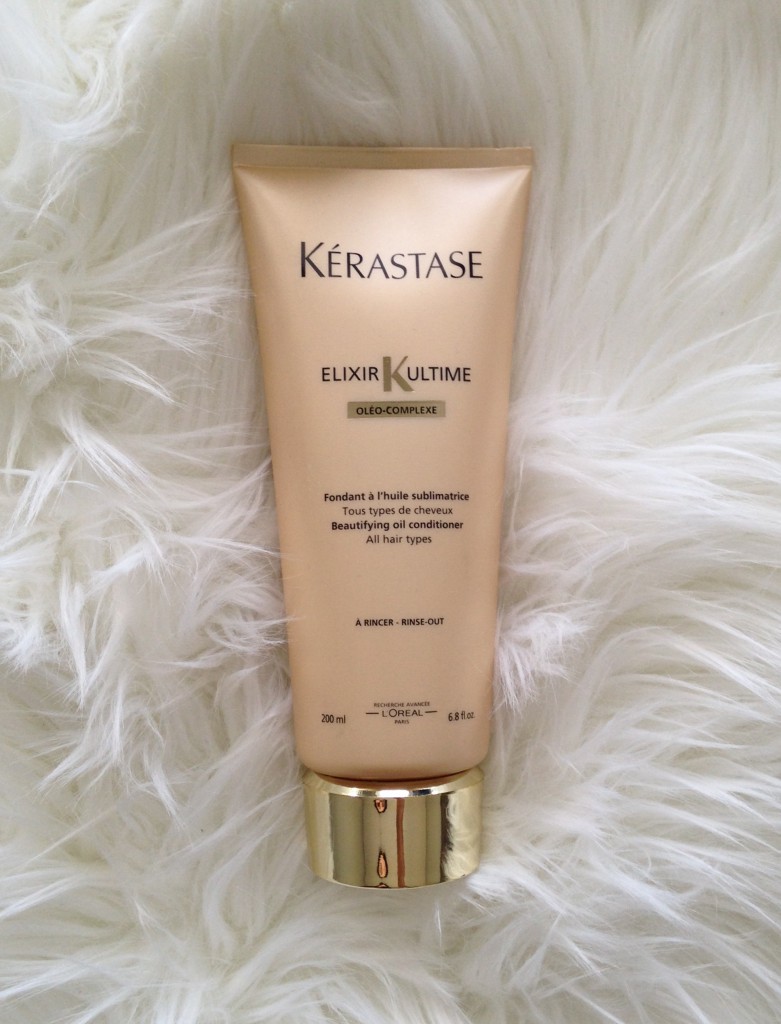 The shampoo has a gel like consistency and a fragrance that is out of this world. I always come back to Kerastase products time and time again for it's lush fragrances. A very small amount turns into a foamy lather that washes away quite quickly (I notice these details because I have long hair). The Balm in Shampoo does not weigh down hair or leave behind any kind of residue. Safe to say if you're someone like me that likes to stretch the days in between hair washes, then do check this out. I love the protection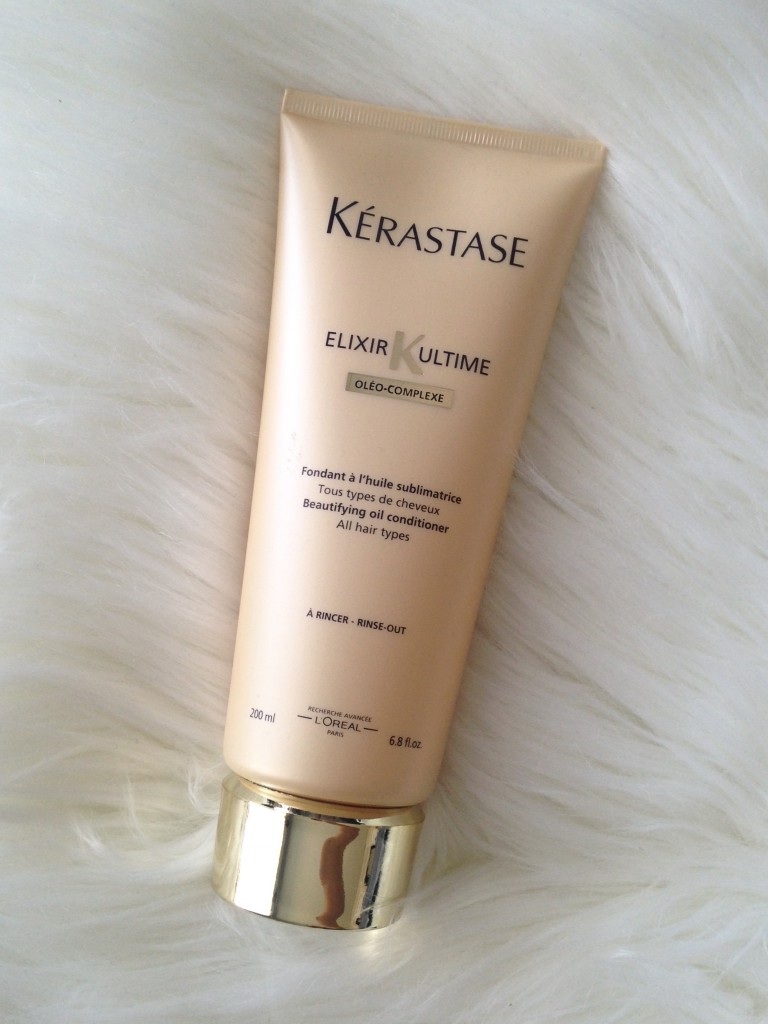 Kerastase's Resistance Balm in Shampoo provides my hair all while being extremely lightweight. It retails for $42.
Kerastase Elixir Kultime Beautifying oil Conditioner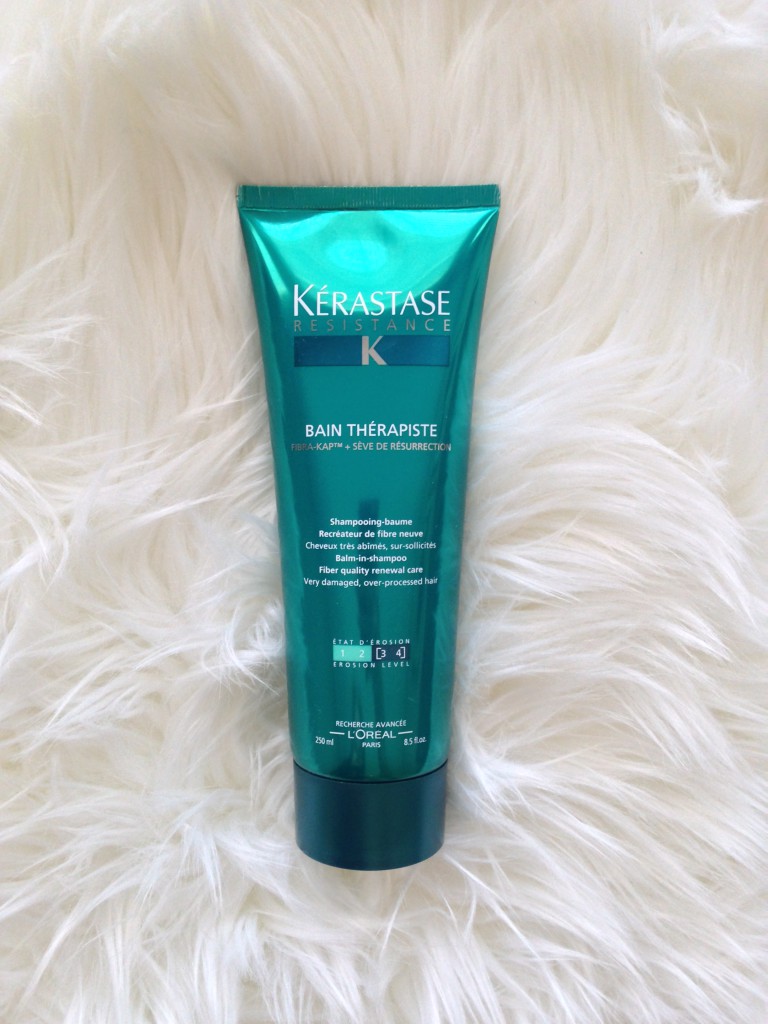 Possibly my favourite conditioner, ever. I don't just say that because I'm someone that will skip the conditioning step all together because I hate weighing down my freshly washed hair.
The Beautifying Oil Conditioner uses an Oléo-Complexe, which is the combination of 4 oils: Argan, Corn germ, Camellia and Pracaxi.
▪ Corn germ oil: Provides nutrition.
▪ Argan oil: Protects the hair while leaving it supple and light.
▪ Pracaxi oil: Enhances the hair making it resistant.
▪ Camellia oil: Adds an immense amount of shine to the hair.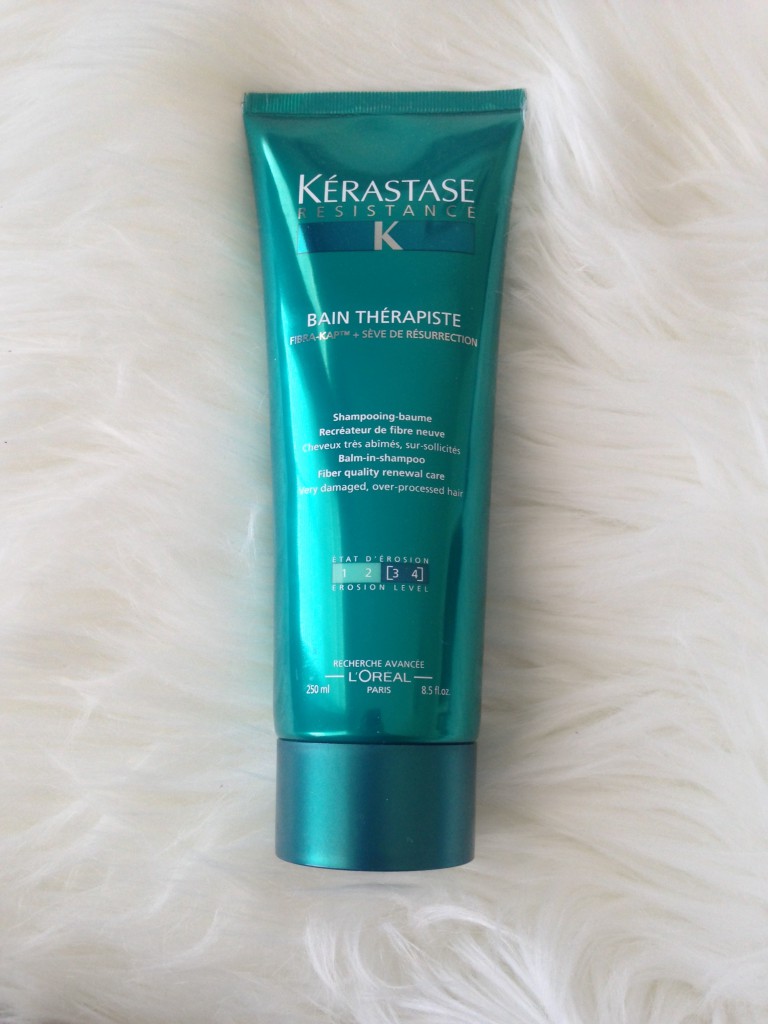 It can be used on all hair types. You only need a tiny amount of the Beautifying Oil Conditioner because the product spreads, coating every part of the hair with minimal massaging. It only needs to be left in for 1-2 minutes. After rinsing out my hair, I immediately noticed 1. the heavenly scent 2. the silky smooth texture 3. how light my hair felt.
Kerastase Elixir Kultime Beautifying oil Conditioner has really changed the dry texture of my hair, all while taming the frizziness of my hair. The Beautifying Oil Conditioner retails for $49.
Kerastase Chronologiste La parfum en huile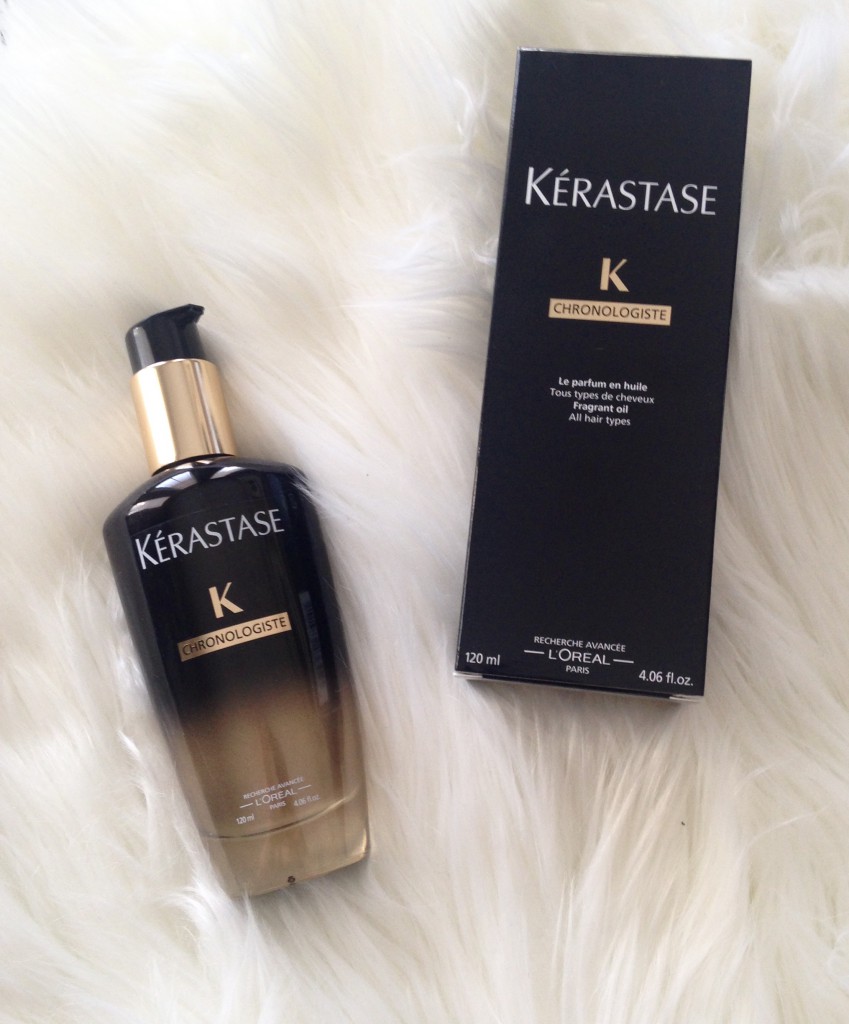 Over the last few months I've used the Elixir Ultime Imperial Tea hair Oil and never thought I'd find anything comparable to it. The Chronologiste La parfum en huile is a beautifying oil, that adds a subtle fragrance to the hair. Although an oil it isn't a thick consistency, so you're not weighing down your freshly styled hair. It is light enough for me to use daily. I use it after I have finished styling my hair, adding it to the ends of my hair. It instantly adds shine while smoothing out any stray stands. It is literally a perfume for your hair and a long lasting one too. The fragrance consists of notes of Tea Roe, Light Woods and Musk.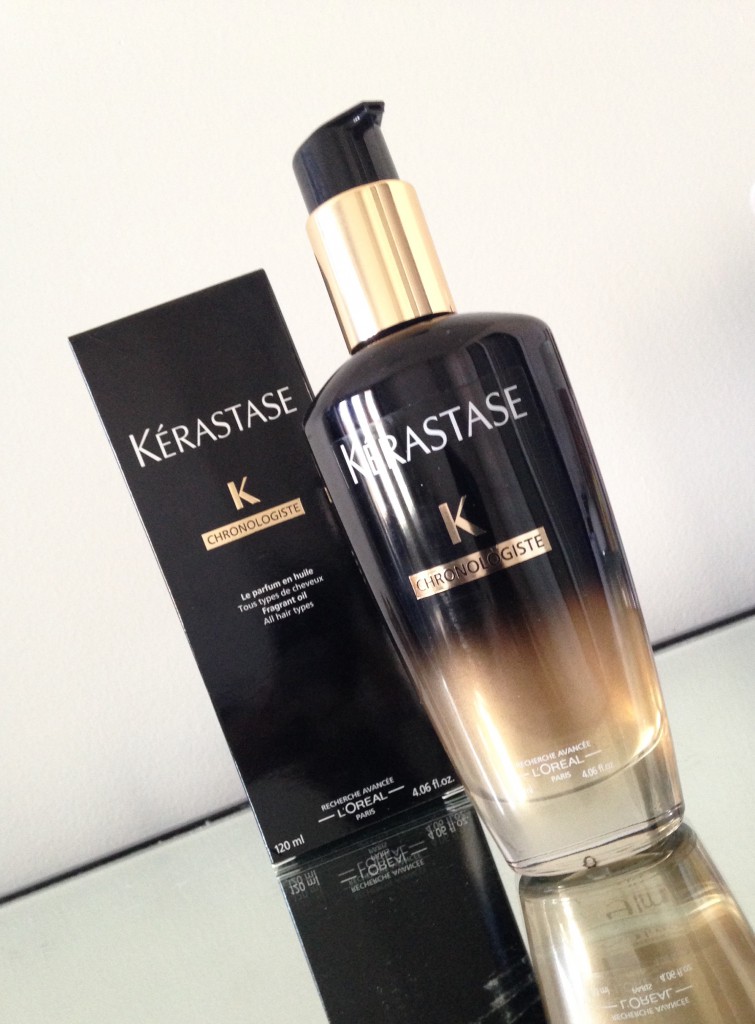 Kerastase Chronologiste La parfum en huile retails for $70 for 120 mL of product. Like perfume but with a longer life span, it will last you well over 12 months and definitely justifies the price.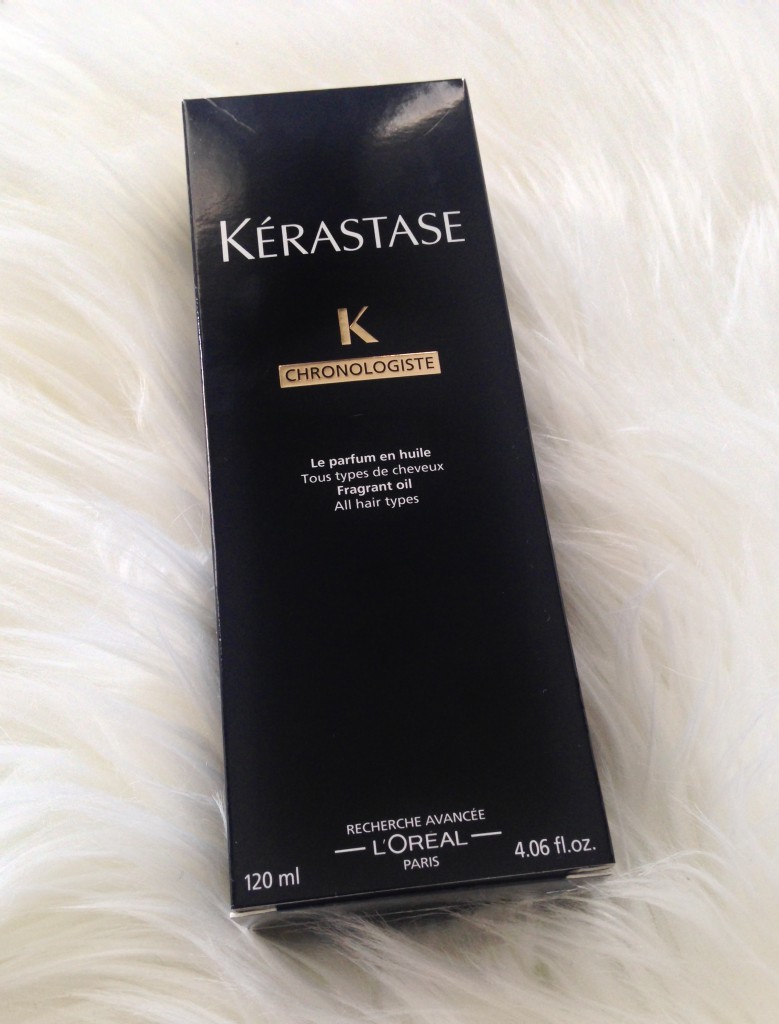 This Kerastase trio has been saving and doing wonders for my previously limp, dry hair. My hair regime is not complete without these 3. That being said, I would definitely recommend looking into them or the Chronologiste, Elixir Ultime & Resistance collections by Kerastase to find a product that's right for you. All products can be found and purchased from kerastase.ca. Retailers near you can be found using the store locator tab on the site. 🙂
Aishwarya