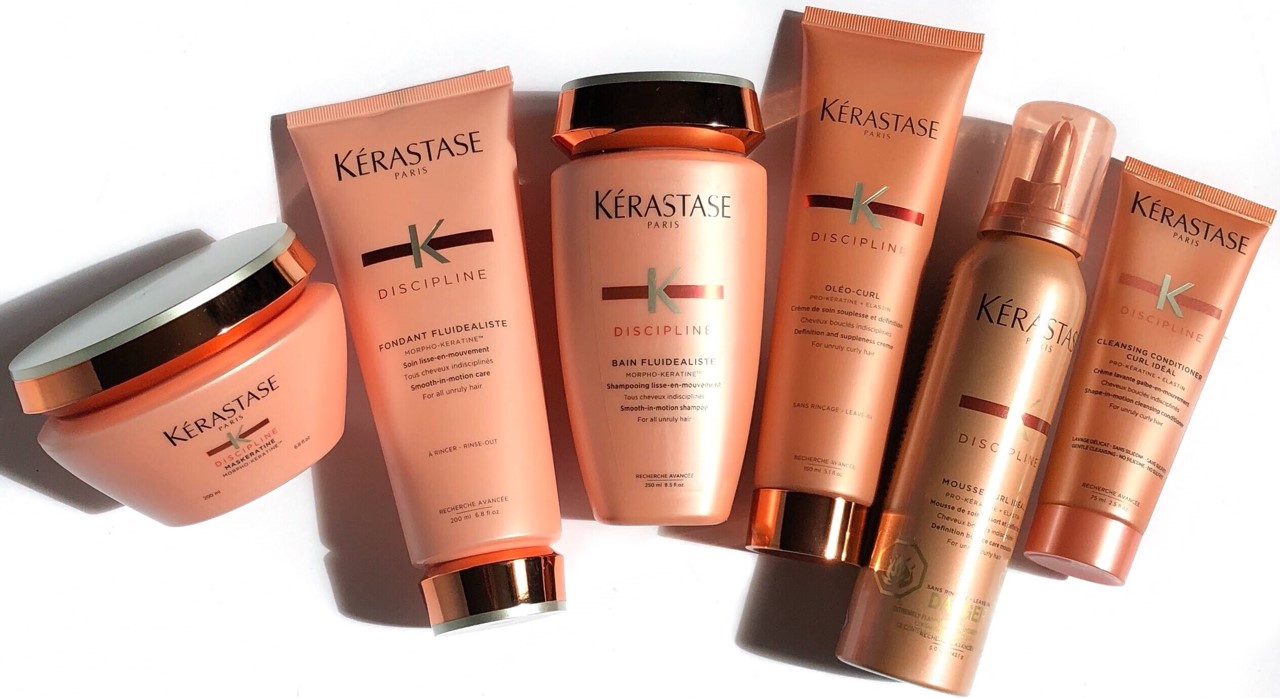 Ever feel really good about an article of clothing you're wearing or a new hairstyle and think others are bound to notice? But NOPE it goes unnoticed. However, you use a line of hair products and you're stopped countless times because people want to know 'what that fragrance is' and 'how you got your hair that long and sleek'. I'm not mad at it. Today, I wanted to share with you a line of products I have been using for months now, which really needs no introduction, called Kerastase Discipline.Let's face it, like skin care, each head of hair has individual needs but a common concern that many can relate to, is unruly hair. Whether it be because of natural frizz or as a result of being over processed from heat tools, chemical products ie. hair dyes.
Let me give you some insight into my hair type in case you have similar concerns. I have fairly long (down my back in length) hair. Naturally, my hair is frizzy/wavy (likely from becoming denatured from the years of hot tools).
Picture for length reference:
I gravitate towards hair products that provide a clean scalp without feeling like it has been stripped away of all its moisture. I also don't prefer products that weigh the hair down because my hair is long and all one length. It doesn't have any layers to give it that volume and therefore would only be further weighed down.
The Discipline line from Kérastase consists of a handful of products, catering to the hair needs of both unruly straight and curly hair.
Here is a run down of each of the products.
Kérastase Discipline Bain Fluidealiste A lightweight yet highly emolient shampoo that detangles its way through the hair. It has a heavenly floral fragrance that lingers on the hair for a day or two.
Kérastase Discipline Fondant Fluidealiste Now that the hair has been cleansed and is ready for conditioner. This is where you'll see the real taming in action. Even whilst the hair is wet, just within 2-3 minutes, you can feel the lengths of your hair being smoothed.
Kérastase Discipline Maskeratine My teenage self never understood the benefits of hair masks and now here I am, fighting the years of damage I caused my locks. This rich and creamy mask is the ultimate frizz control. Simply leave on for 5 minutes and rinse. I noticed an incredible difference in the texture of my hair, when I blow dried my hair, post-mask vs just conditioner alone. I alternate between the Maskeratine mask and the Fondant Fluidealiste Conditioner.
The next few products are intended for curly hair.
Kerastase Discipline Mousse Curl Ideal Granted that I don't have tight ringlet curls, my wavy hair works well with the Mousse Curl Ideal and a diffuser attached to my hair dryer. Simple hair style requiring minimal heat.
Kerastase Discipline Cleansing Conditioner Curl Ideal
Kerastase Discipline Oleo-Curl 
Kérastase Discipline collection has definitely worked wonders on my hair during this hot & humid Summer. I anticipate that it'll do the same during the Winter months, to combat the effects of dry air on the hair.
If you've used Kerastase products before, you'll know first hand how concentrated their products are. A little goes a long way. Which is much appreciated, especially when you have long hair and when you want to get your money's worth out of a product.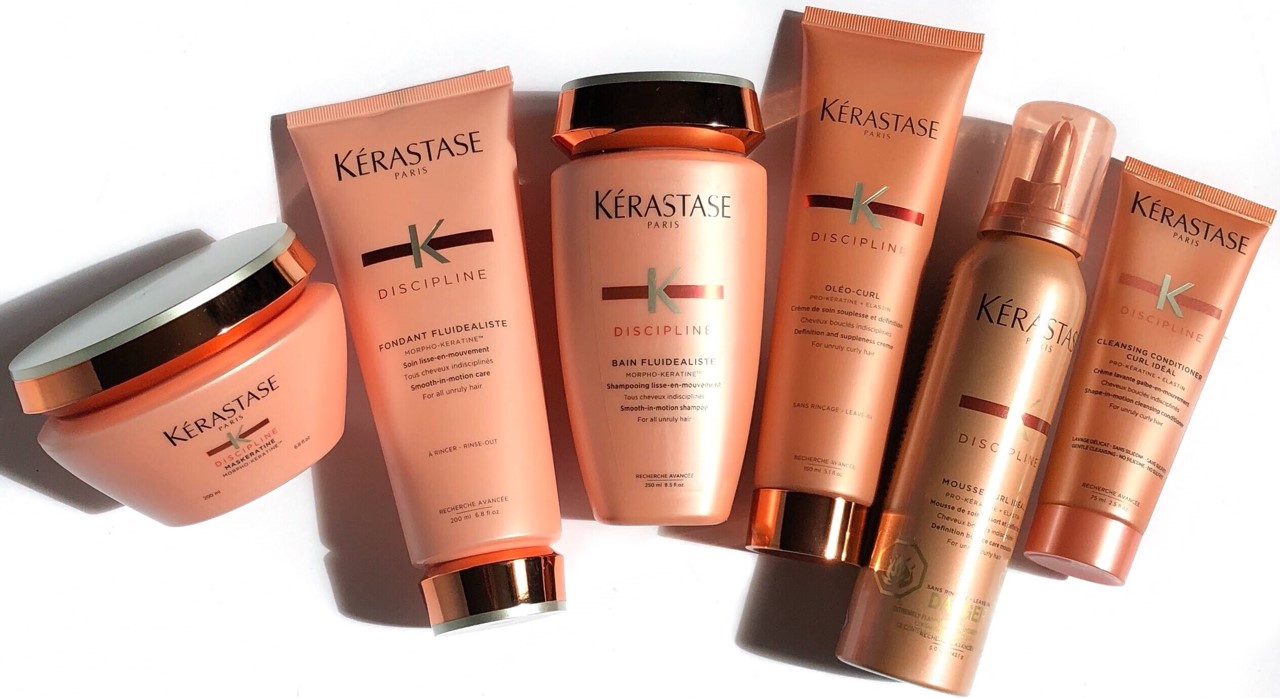 You can get your hands on the above mentioned Kérastase Discipline products online at kerastase.ca or in numerous Salons. Click here to locate a salon near you.
Samples kindly provided. All opinions are my own.