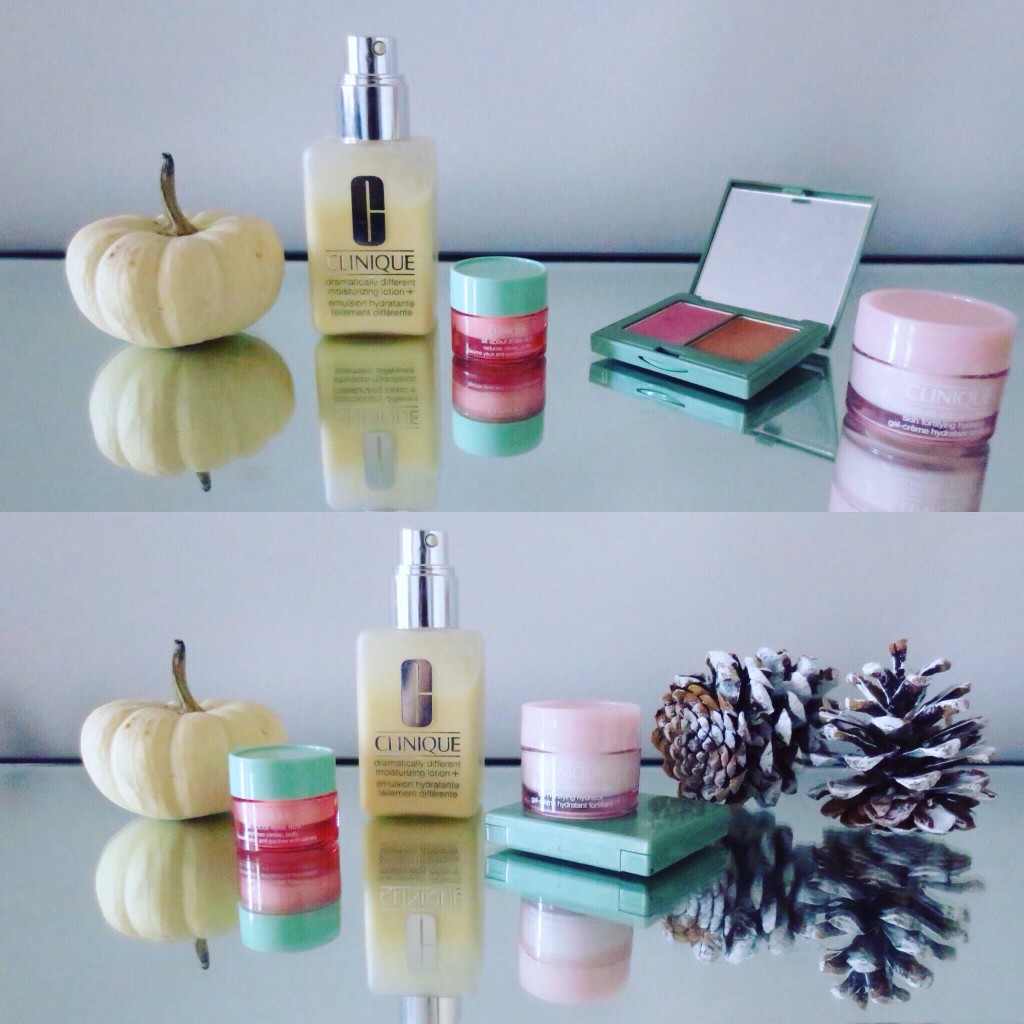 My favourite season, FALL is here and in full effect! This calls for extra moisturizing products. Since I have combination skin that reacts to everything, Clinique has always been a go to brand for me. Here are some of my products that I know will take care of my problematic skin.
Products from LEFT to RIGHT are:
All About Eyes Rich -I use it all around my eyes and try to leave it for a few minutes before applying anything over it. Usually only reach for this product at night. It helps with my under eye puffiness but I use it more for moisturizing purposes.
2. Dramatically Different Moisturizing Lotion+  I can't even recall when I started using this lotion. My mom introduced it to me many years ago. It's the perfect scentless lotion for the cooler and colder months. Extremely moisturizing! Although I refrain from using it or any other heavy lotion when I break out.
3. Moisture Surge Another really moisturizing lotion. This is a very rich cream. Completely oil free. I feel like it has some skin tightening effects but that could just be me.
4. Soft Pressed Blush & Bronzer It came with a promotion at the Hudson's Bay a while back, when you spend $50 or more. The powders are very softly pressed and I find that the bronzer is actually the PERFECT eye shadow colour. It is neutral with the slightest hint of shimmer.
If I were to recommend only one lotion to hydrate your skin for the cooler months for those with combination skin, it would be the Dramatically Different Moisturizing lotion. After using it, any makeup I apply afterwards just has an overall better finish. Give these products a try or tell me what your favourite Clinque products are! 🙂