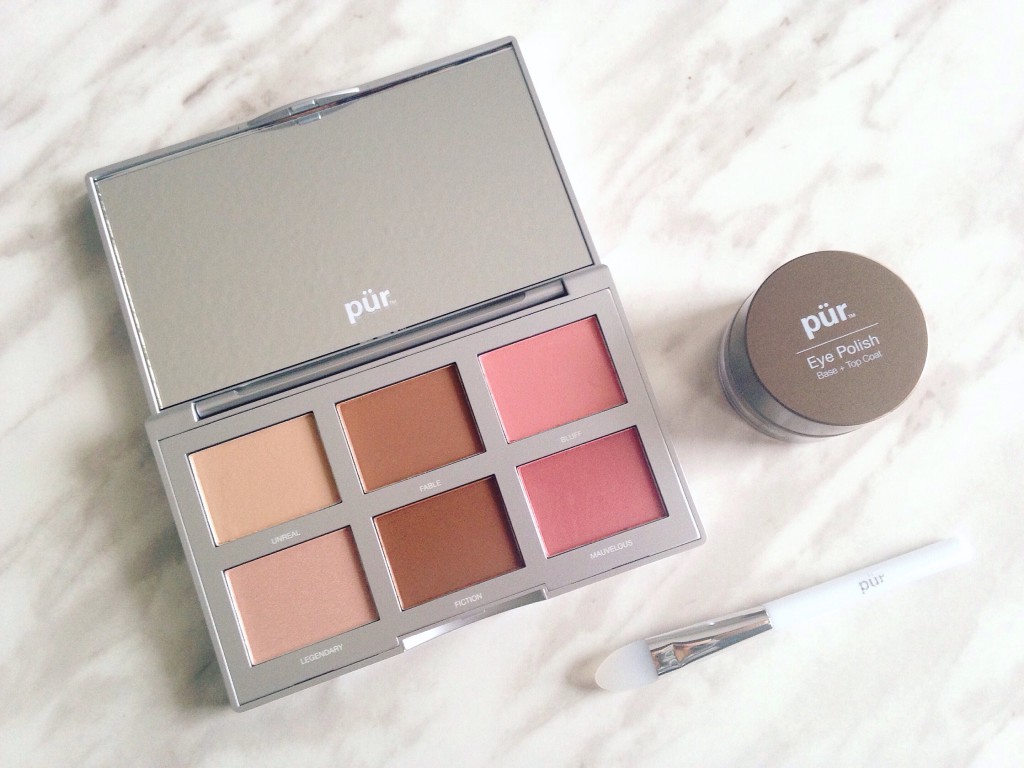 Hello! I recently posted a picture on Instagram @AIISHWARYA.S of the Epic Illusion Contour Kit by PUR Minerals and wanted to share a thorough review of this palette with you. This past year there have been countless releases of contour and highlight palettes of all price ranges. Making it difficult to find the one that works best for you. I usually lean towards individual products for blush, contour and highlight but the Epic Illusion Contour Kit has definitely proven to be a great match for my skin tone!!!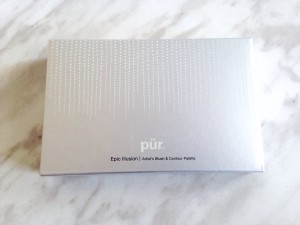 PUR Minerals is a leading anti-aging skincare and cosmetics brand. They are known to have a collection of makeup that not only looks good but is good for your skin.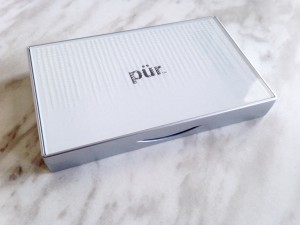 Sleek white and silver casing, which is different from all of the palettes packaged in black lately.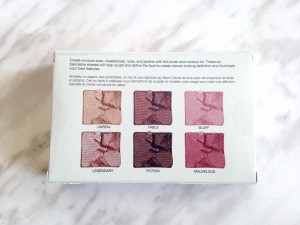 The back of the packaging shows all the shades which are pretty true to their picture.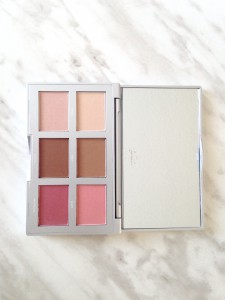 The palette consists of 6 shades (2 blushes, 2 bronzers, 2 highlighters)
Blushes are in the shades Bluff & Mauvelous
Bronzers are in the shades Fabile & Fiction.
Highlighters are in the shades Unreal & Legendary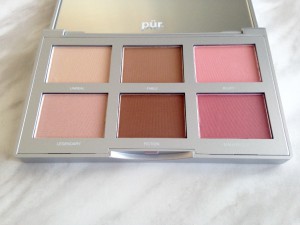 I have medium tanned skin (NC37 in MAC Fluid Foundation,  220/225 in Maybelline Fit Me Foundation, although I usually mix my foundations to match perfectly). I used the bronzer over top of my contour (L.A. Girl Pro Concealer in Beautiful Bronze and it blended really well without looking muddy. Another reason why I liked the bronzer shades in this palette, is that with my skin tone, some shades in other contour palettes cause my skin to look orange.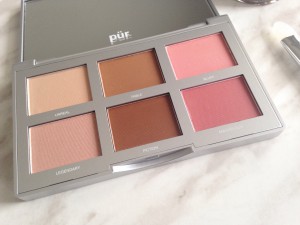 The blush is buildable and suits both fair and darker skin tones. I always look for mauve shades when choosing a blush and I was happy to see it in this palette. The highlighters are my absolute favourite, they aren't over the top with the shimmer but again can be built up to your liking. The Epic Illusions Contour palette consists of a mix of satin and pearl finish shades.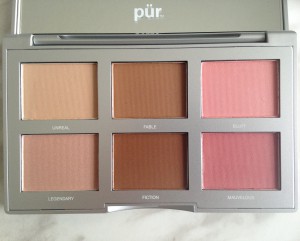 See below for the swatches: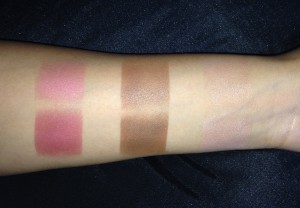 With Flash.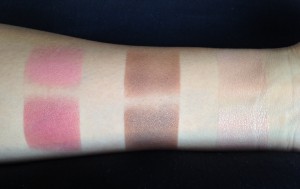 Natural Light.
I love the palette for its compact size. It makes for the perfect palette to travel with. It takes as much room as two full sized compacts. Although the pans aren't very large and you most likely would not use your big blush brush with it, the pigment and shades make up for it.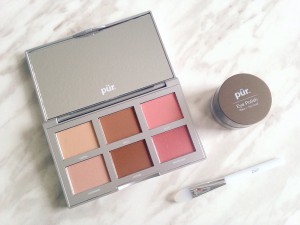 The shades also do double duty as eye shadows. They are quite pigmented and are velvety smooth to the touch. The bronzers make great crease colours and the highlighters are great for under your brows and to brighten the inner corner of your eyes.
The PUR Epic Illusion Contour Kit retails for $32 and I would definitely recommend it. The shades work for fair to dark skin tones and the intensity can be built up or down making it popular amongst a wider range of ages.
I hope you found this review helpful! You can check out their other products on www,purminerals.com or if you're from Canada, pick up your palette from Shoppers Drug Mart. Also, look out for my review on the Eye Polish Base and Top Coat by PUR Cosmetics! 🙂
Aiishwarya