If you have dry skin + blemish scarring like me, you're most likely looking for a product that has opaque coverage, weightless and provides maximum hydration. The issue here is that this falls under three different skin types and therefore almost 3 different types of products. To conceal blemished skin, you need a full coverage foundation, which in turn is often a thick consistency and adheres to dry skin areas. Here's how the Diorskin NUDE AIR Serum Foundation was able to work for my skin's needs.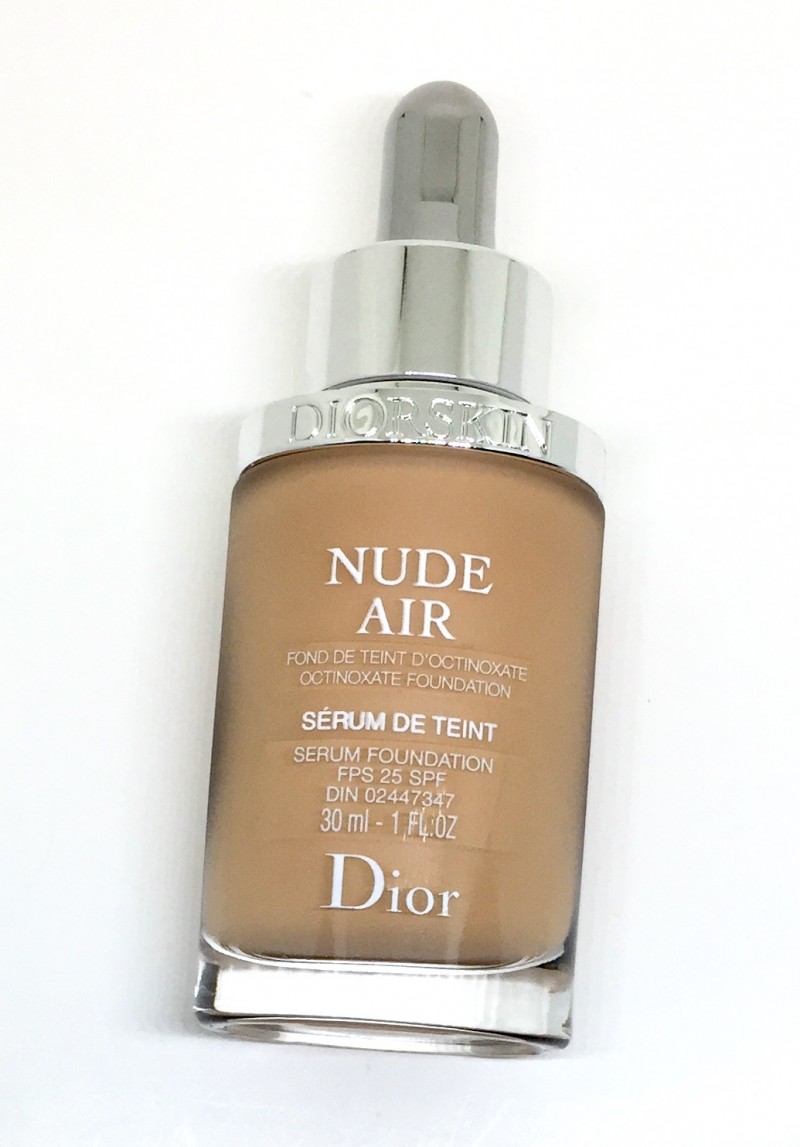 Diorskin Nude Air Serum Foundation is available in 8 shades. Which although is a very limited selection, if your complexion happens to match to one of those 8 shades with the correct undertone, consider yourself lucky. A formula like the one I am about to describe is hard to come by. The Diorskin Nude Air Serum Foundation immediately caught my attention with the word 'Serum'. I associate serums with hydration and that is what my skin needs a ton of in the colder months.
The Diorskin Nude Air line of products all allow your skin's glow to show through.
Diorskin Nude Air Foundation is formulated with oils that evaporate almost instantly. So kiss the heavy feel that a full face of makeup gives, goodbye. The foundation contains SPF 25 which is so, so beneficial. Especially if you're not applying sunscreen separately on a daily basis.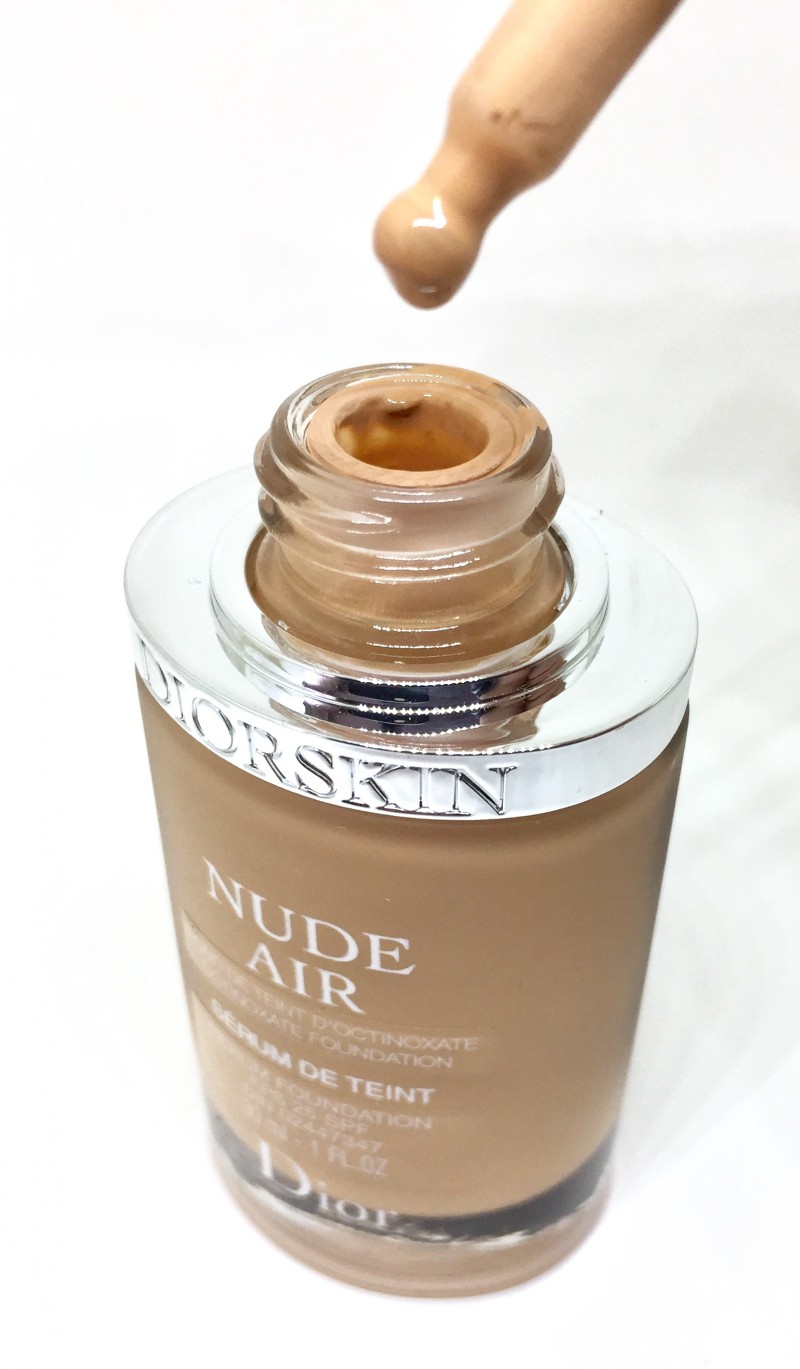 I tried out the shade 030  which is a perfect match to my face, neck and decolletage area. It has a neutral, almost yellow undertone that does not oxidize.
Regardless of the type of foundation, my application preference remains the same for maximum coverage. I prefer to distribute the product across my face with a flat concealer/foundation brush and then go in and buff the product out.
A few drops is all you need for a medium coverage finish. I add an extra drop for any areas that need slightly more coverage. However to avoid layering the foundation, I spot conceal any blemishes to keep that 'your skin but better' look.
I get about a whole days worth of wear with the Diorskin Nude Air Foundation. Easily over 12 hours, given that I set my t-zone and smile lines. My skin feels hydrated and the best part is the product does not cling to any dry patches. Skin looks luminous and I prefer that over a matte foundation any day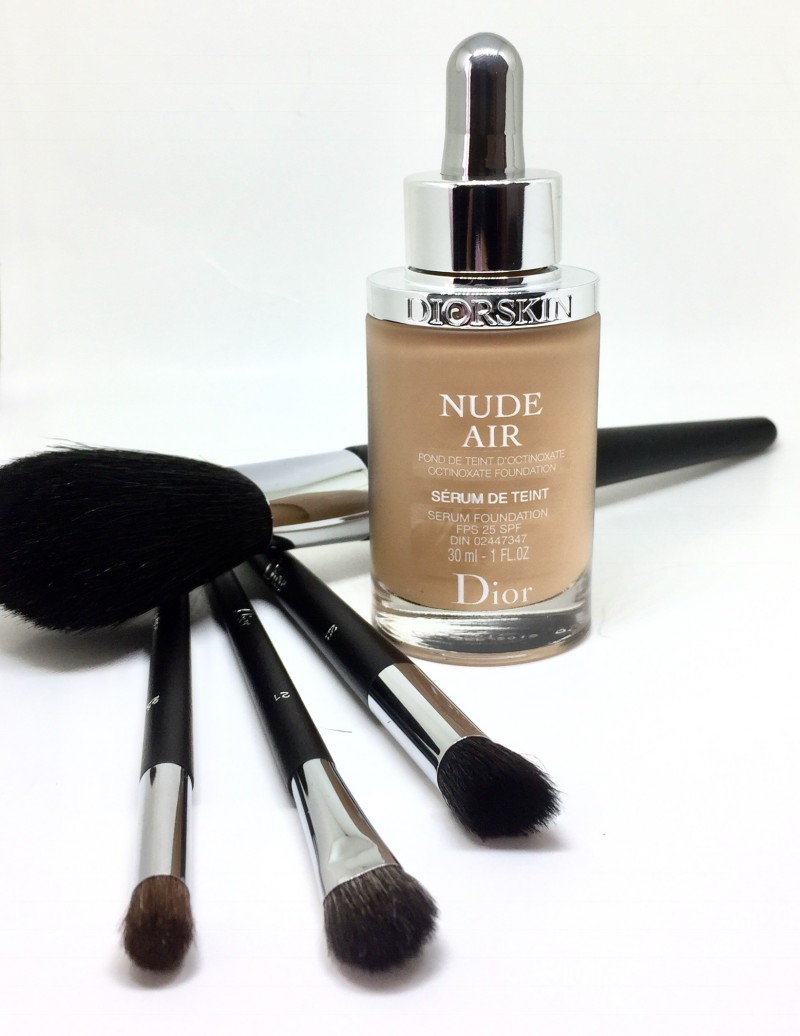 The Diorskin Nude Air Serum Foundation retails for $66 CAD and is available at Sephora and Dior Counters.
Samples kindly provided, all opinions are my own.