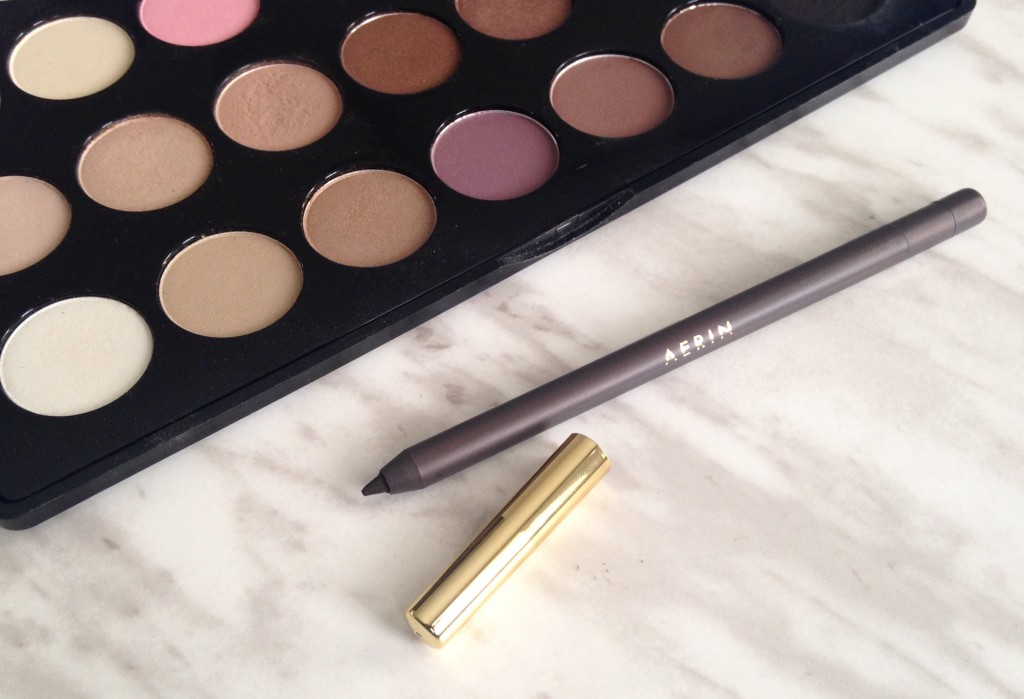 Eyeliners have always been my staple makeup product. I have only used jet black eye liners for as long as I have been wearing makeup and only recently tried out dark grey liners in attempt for a softer look. In this time I tried out Aerin Cool Gel Eyeliner, in the shade 02 Essential Brown.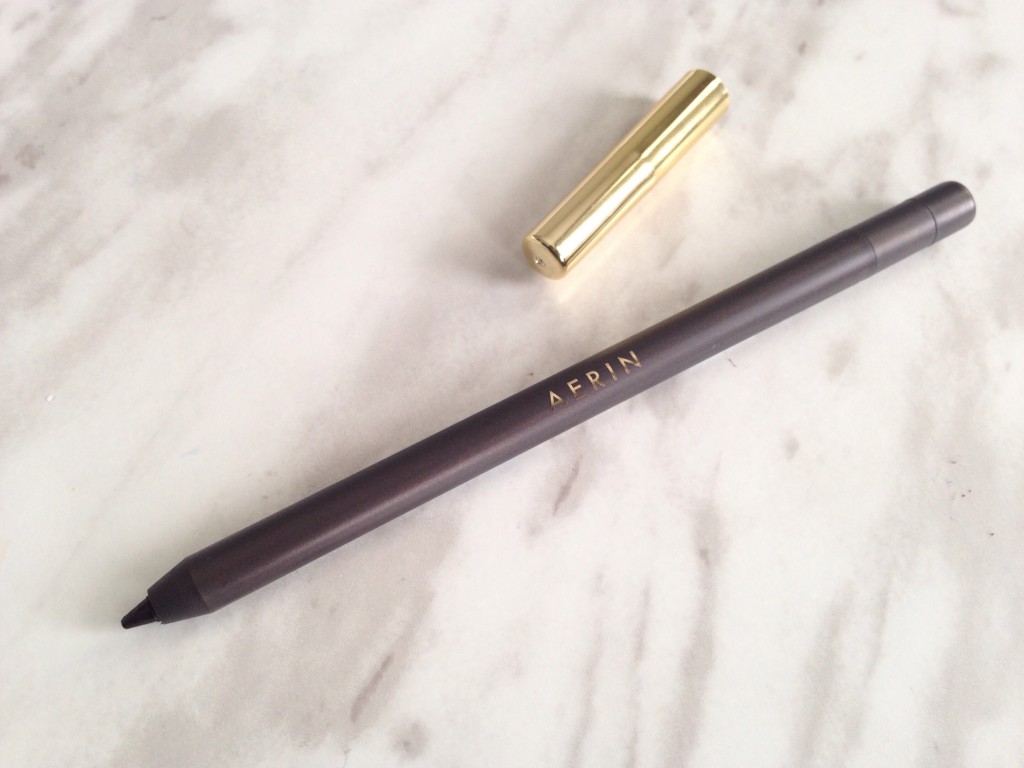 My go-to eye liners are heavily pigmented with creamy formulas that don't tug on my eyes when applying. That's exactly what I hoped Aerin's Cool Gel Eyeliner would be.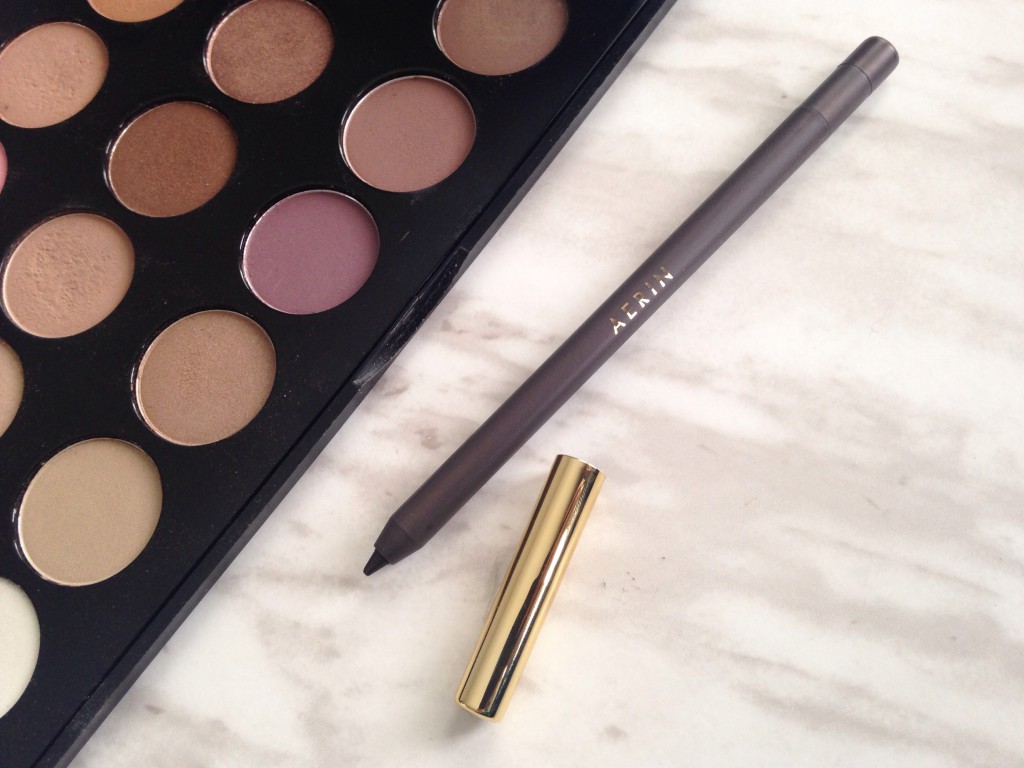 Although, it is called a 'gel eyeliner', it comes in the form of a twistable liner. Which has a sharpener on the other end, to ensure a sharp liner.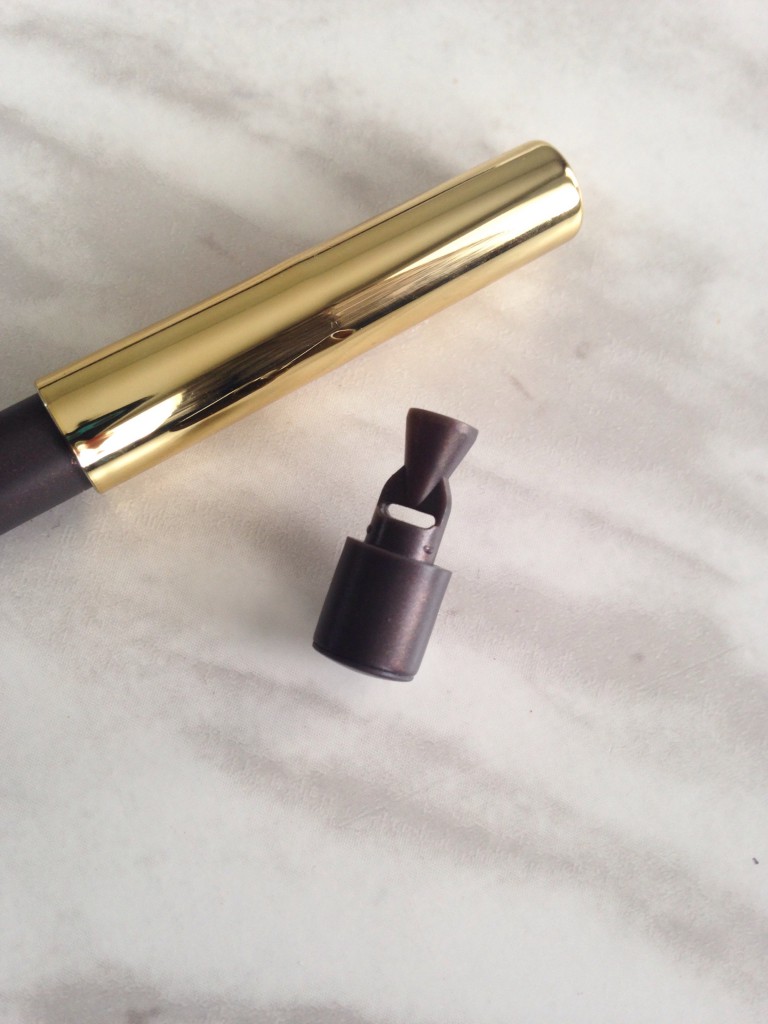 The Cool Gel Eyeliner is the first product I've ever tried by Aerin, so I had no idea what their formula is like. The eyeliner itself on the outside looks very sleek with its matte brown exterior and golden cap. The Essential Brown eyeliner, is a dark brown with a hint of bronzed glitter.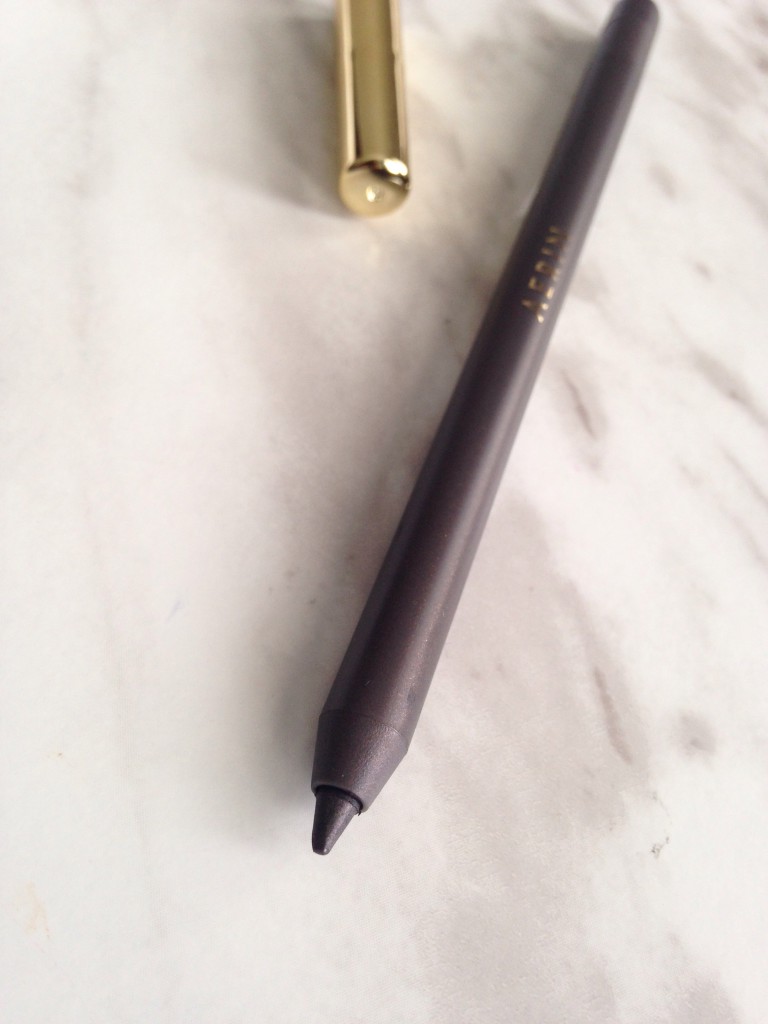 After swatching it for the first time, the pencil applied very smoothly. I tried smudging out the line on my upper lid and it blended quite well and I realized it makes a beautiful shadow base!! I also used it on my lower lash line and LOVED it! Wearing black eye liners some times makes my not so large eyes appear even smaller but this brown was perfect!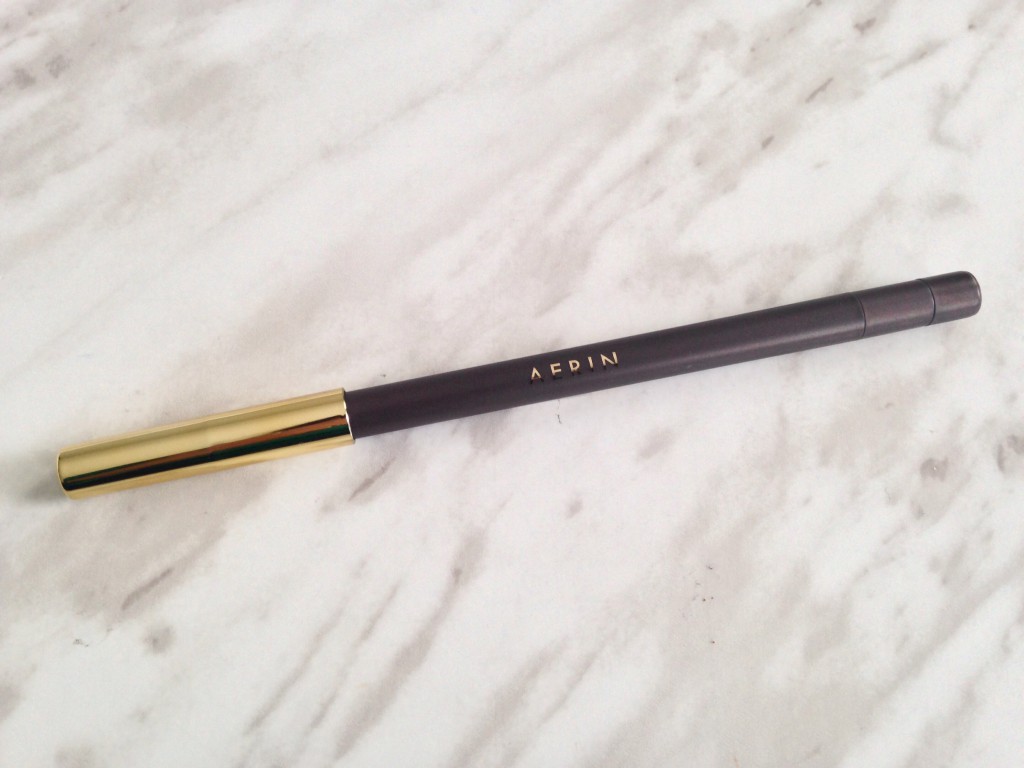 The eye liner provides long wear without smudging or transferring. The gold glitter is not at all overpowering but just brightens up the dark brown colour.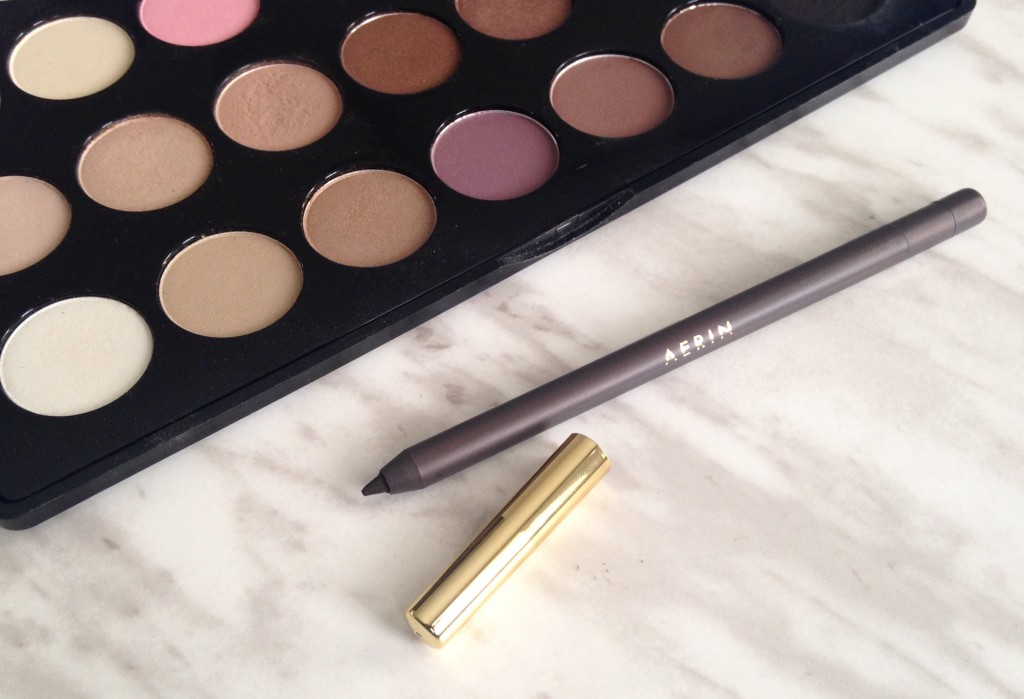 Aerin's Cool Gel Eyeliner, retails for $32. It is on the pricier end, but you get a lot of product in this one pencil. Although it is a slim liner, it is longer than most of my eyeliner pencils.
A definite must buy or at least try, and that's coming from someone who has always worn black eyeliner! 🙂
You can check out more details, on esteelauder.ca. 🙂
Aishwarya