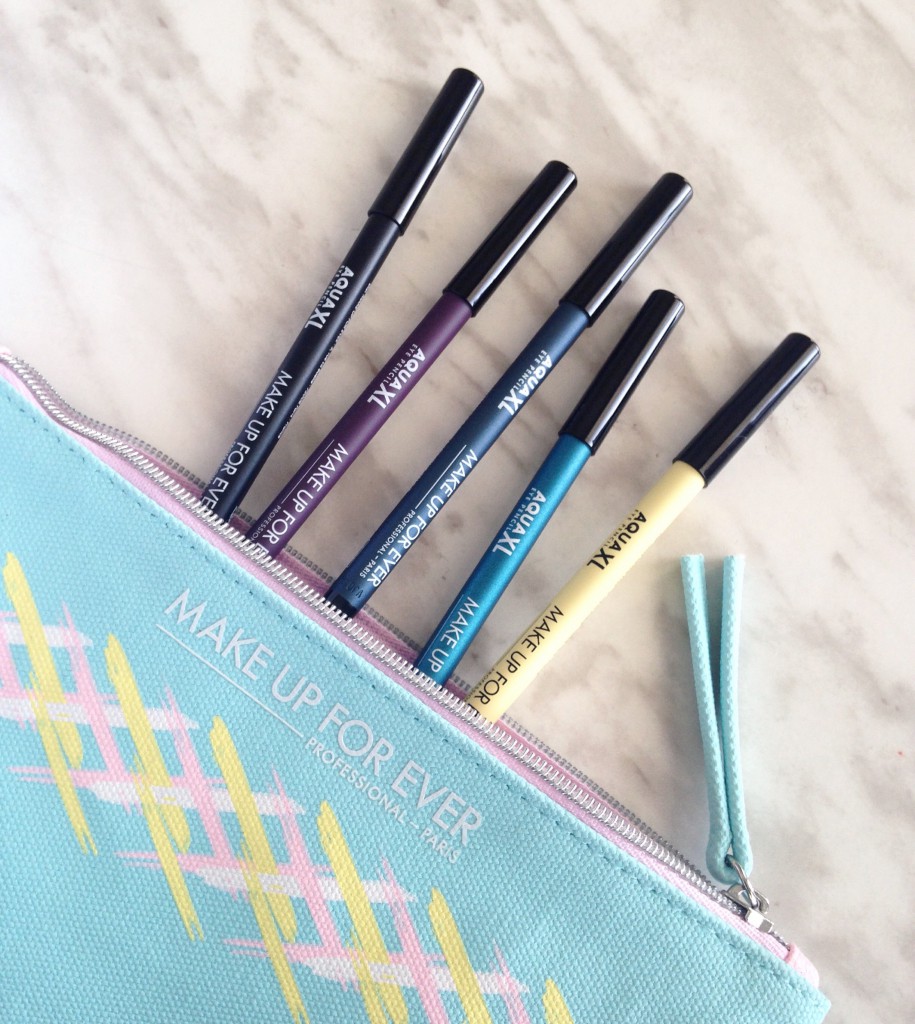 When it comes to eye liner, 8 times out of 10 I'll reach for liquid eye liners. That's because they are so much more pigmented, do not transfer on to my lids and just overall give me a longer wear time. Having gone to Generation Beauty in Toronto last month I got to see the new Make Up For Ever Aqua XL Eye Pencils.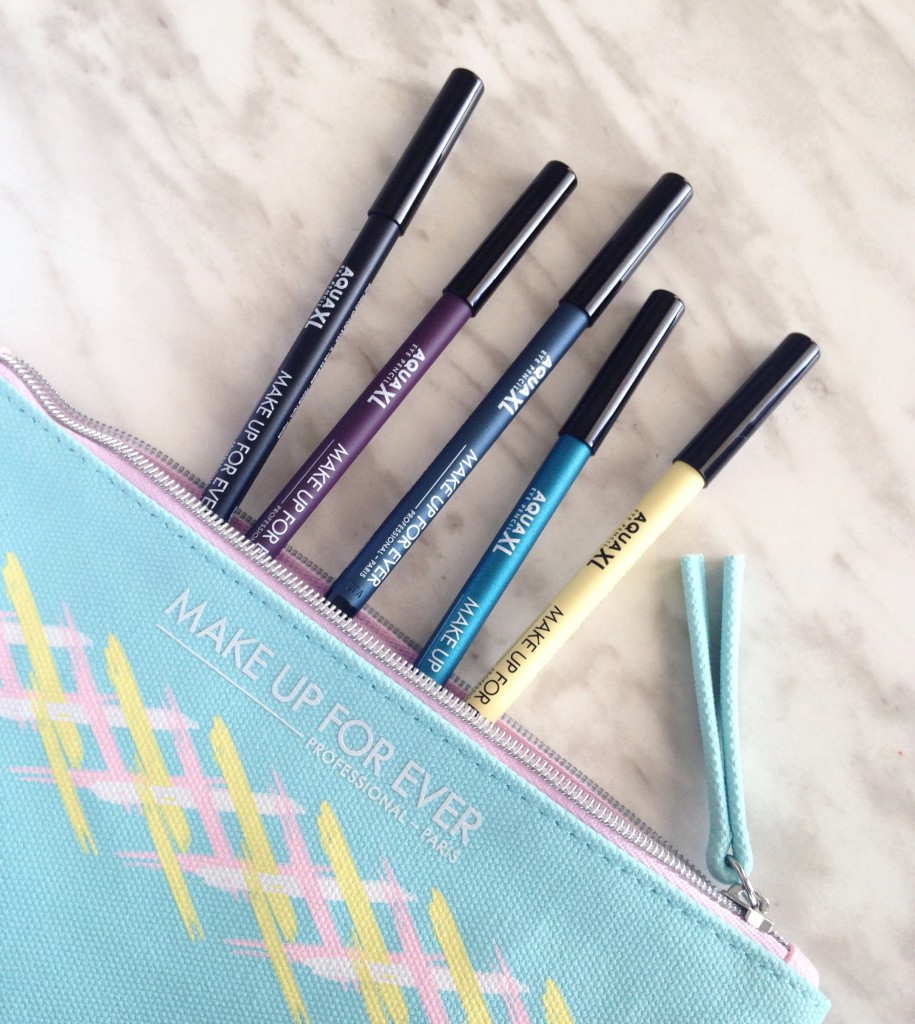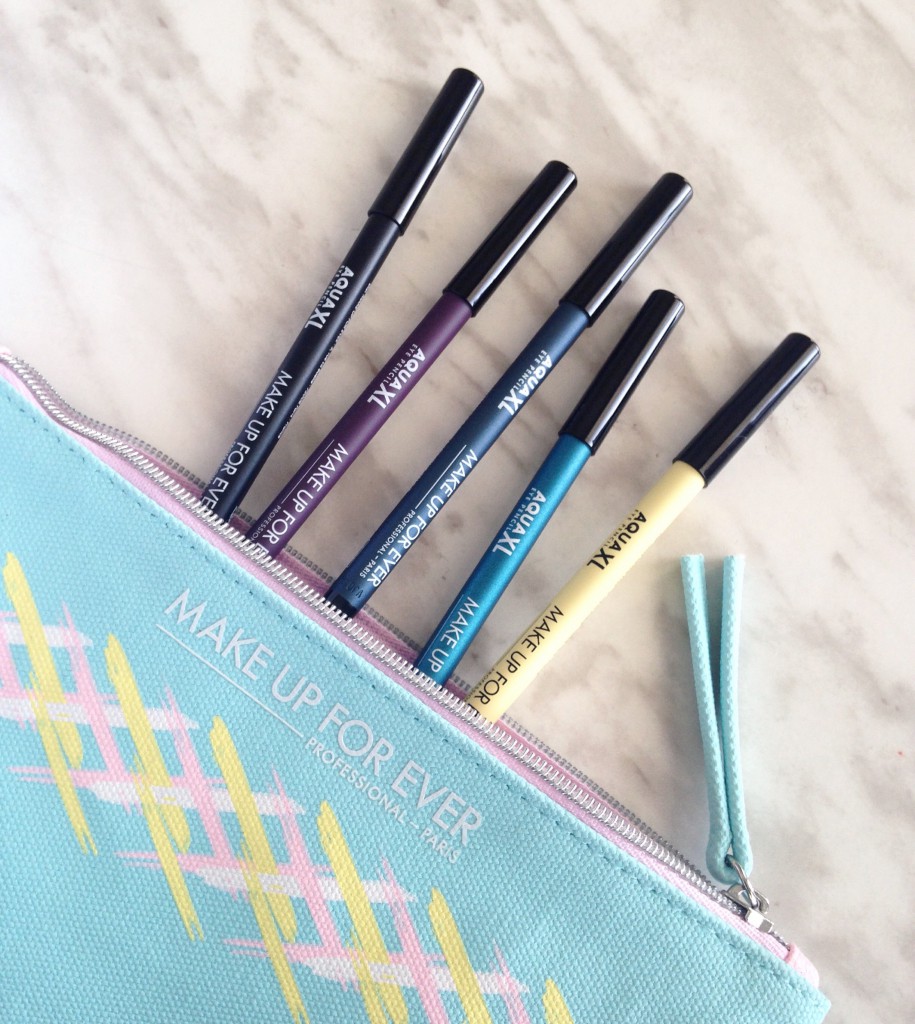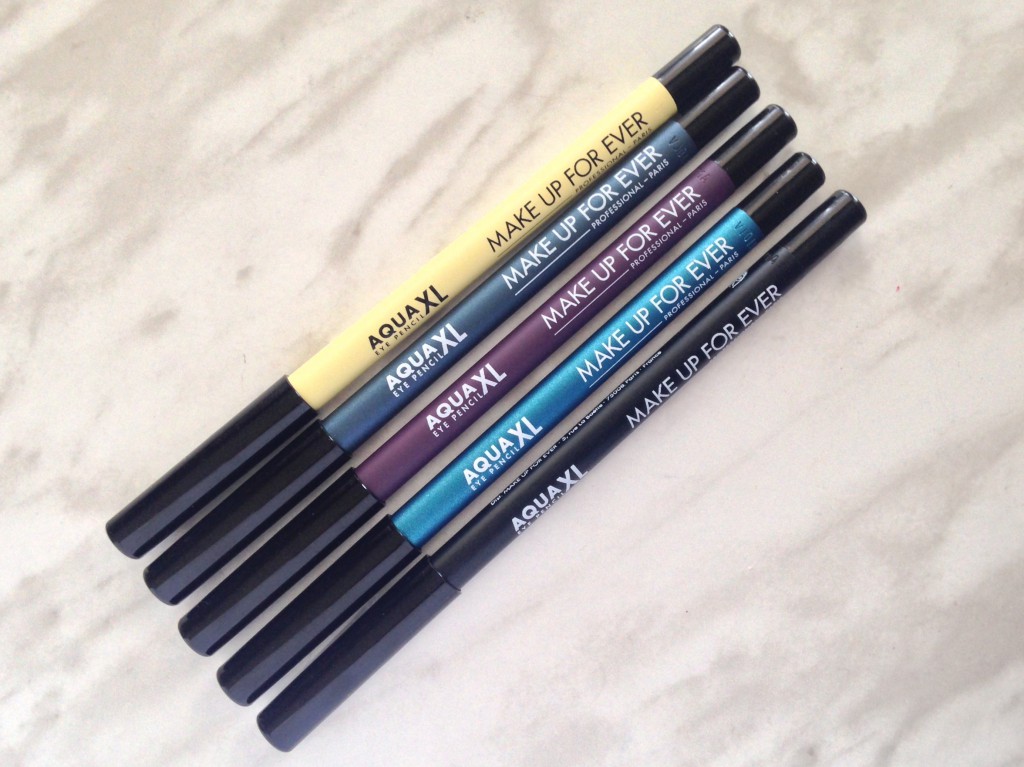 Make Up For Ever Aqua XL Collection is in collaboration with singer Charli XCX. It consists of 20 bold, waterproof liners that come in a variety of finishes such as matte, metallic, satin, iridescent and diamond.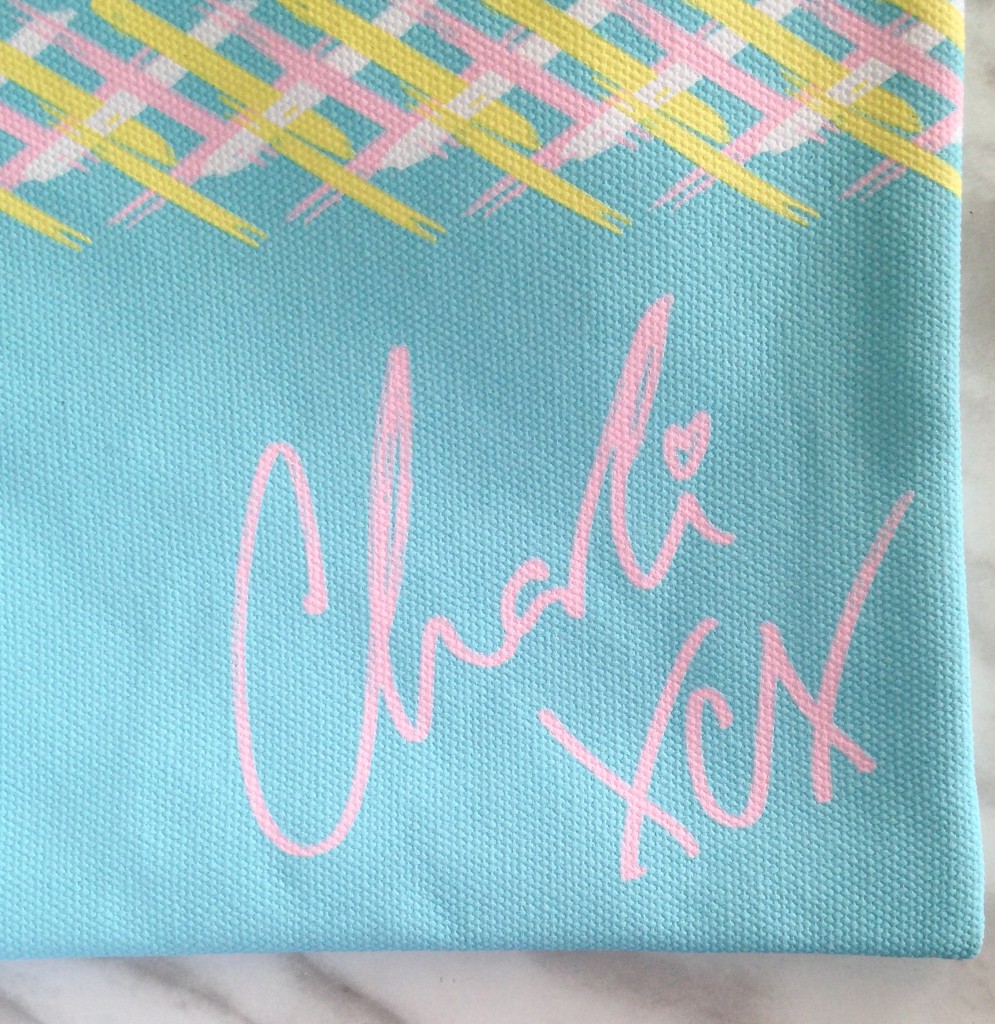 The 5 gorgeous shades I tried out are:
M10-Matte Black
M40-Matte Pastel Yellow
I24-Iridescent Blue
M80-Matte Purple
S20-Satin Navy Blue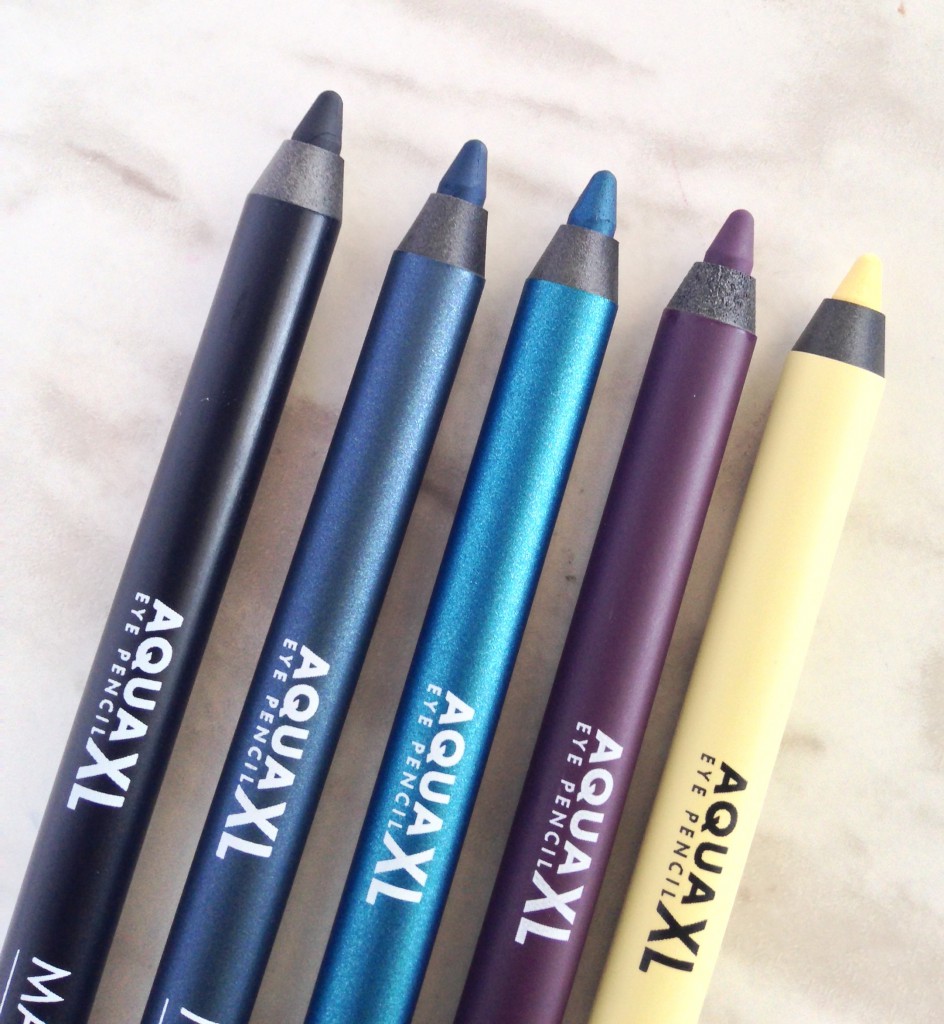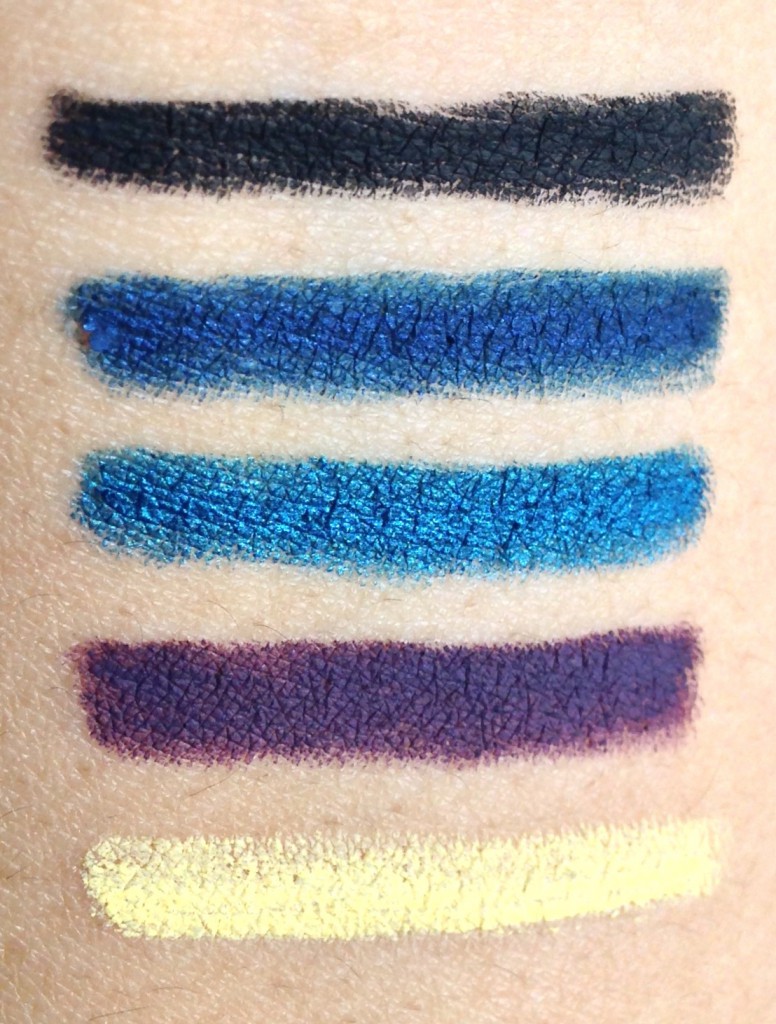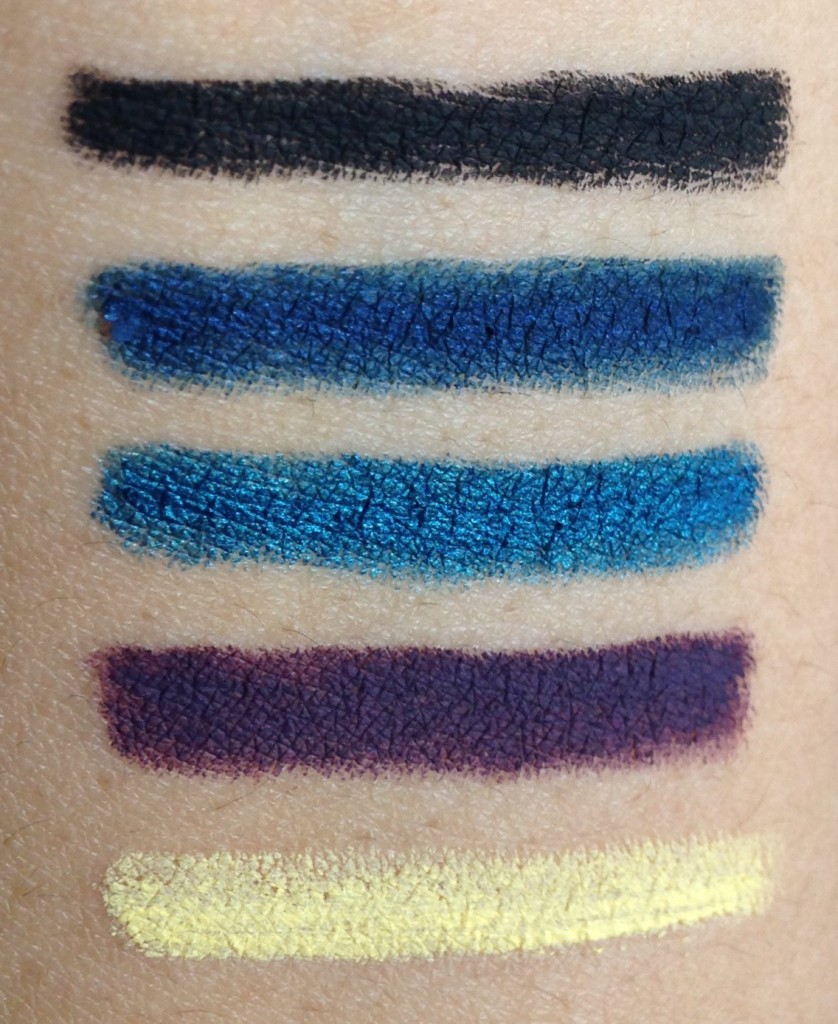 The packaging of the Eye Pencils reflect the shade and finish, which is extremely useful rather than having the shade swatch on just the end of the product.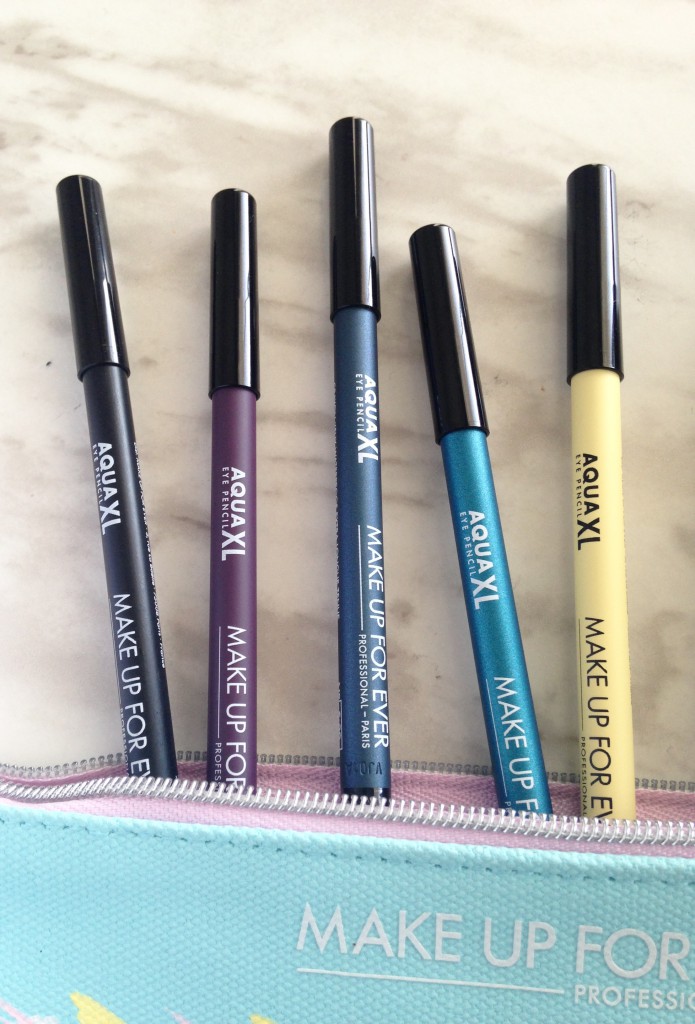 The Aqua XL Eye Pencils apply VERY smoothly. It does not tug on the eye lids even slightly. They are heavily pigmented and apply uniformly from start to finish (other pencils aren't as opaque in one swipe and make creating a wing much more difficult for me). After applying the eye pencil, you only have a short amount of time that you can blend the product out before it dries. You could definitely use this as a base for your eyeshadow to intensify the colour and make your eyeshadow last longer than your day. If you're someone like me who loves vibrant shades but wouldn't wear it on its own. Pair a bold shade with a matte black liner by creating it into a double winged liner.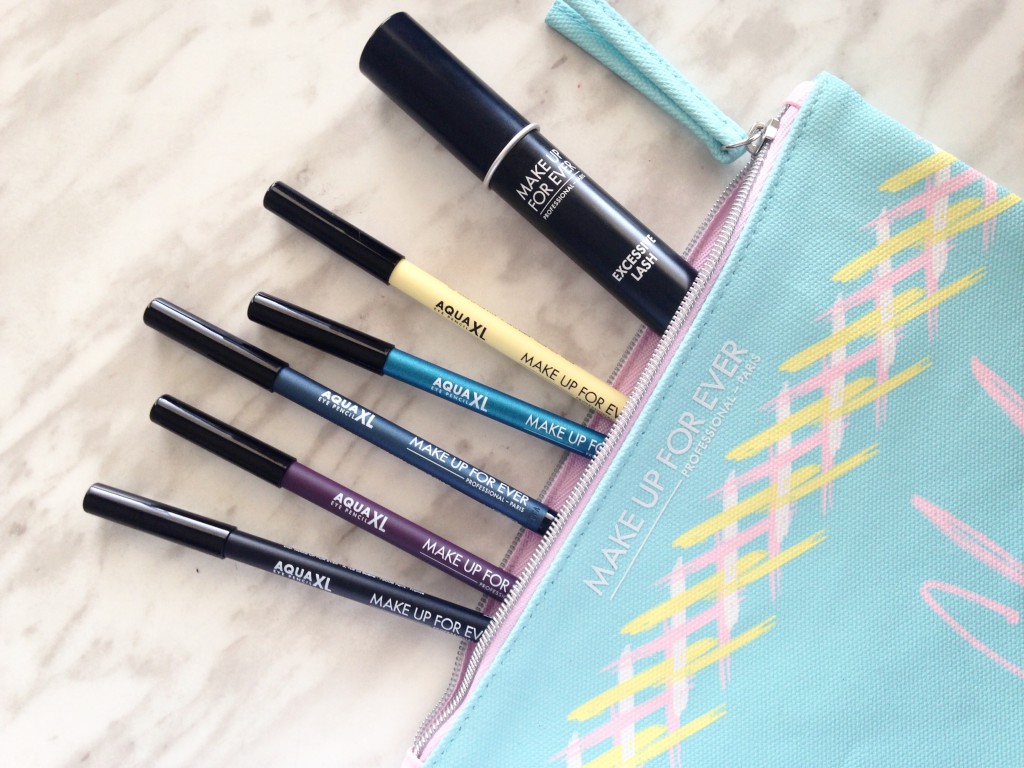 If I wasn't already extremely impressed by the colour payoff, the Aqua XL Eye Pencils would not even rub off after I vigorously tried to smudge with my finger. It remained unchanged even after rubbing it with water.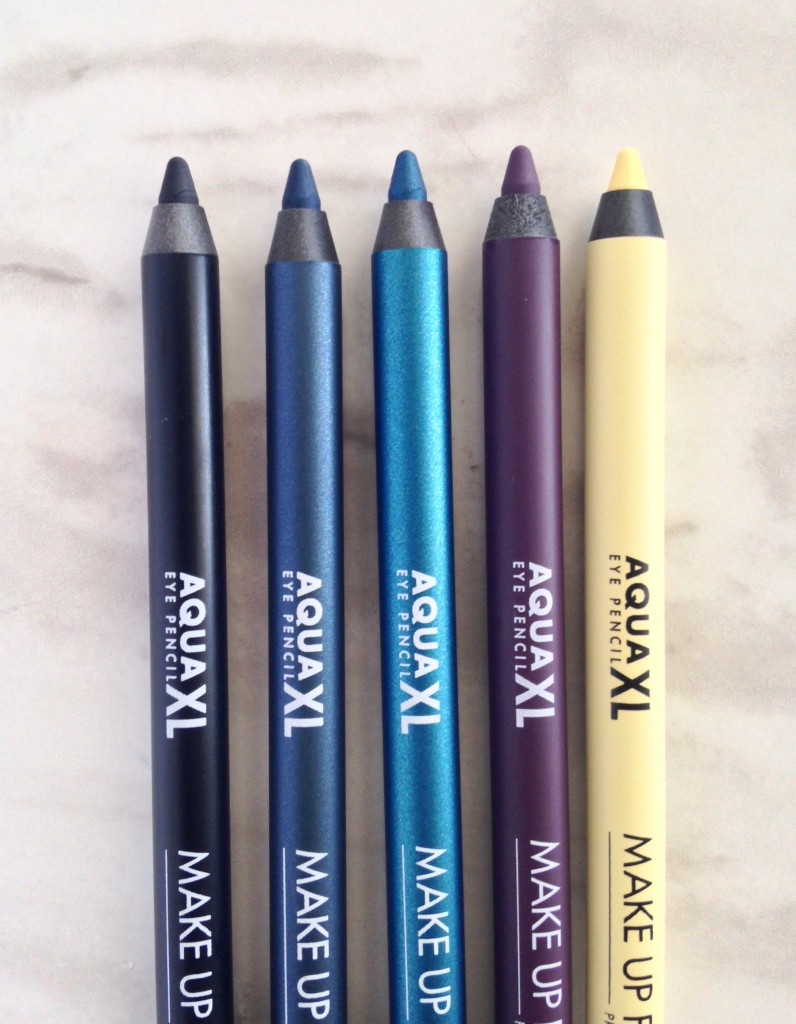 To remove the Aqua XL Eye Pencil, you'll definitely need the help of an eye makeup remover. Make Up For Ever Sens'eyes or Vichy Purete Thermale are great and remove it with minimal work.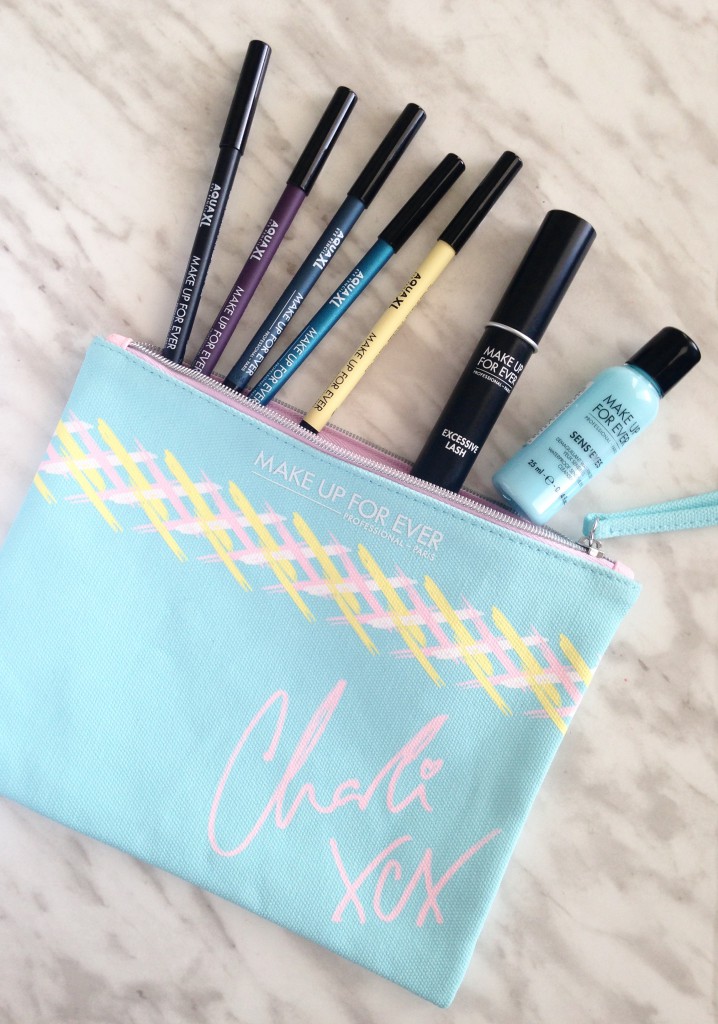 Overall, I think Make Up For Ever Aqua XL Collection has an even blend of everyday wearable shades and vibrant shades. I always gravitate towards MUFE products for their large colour selection and long wear. Aqua XL products have really taken long wear and water proof to another level. I get over 8 hours of wear when I apply the Eye Pencil to my water line. When applied to my upper lid, well that won't come off until you're ready to take it off. You can't set a time frame for that because no amount of moisture or carelessly rubbing your eyes is going to make this product budge.
Make Up For Ever Aqua XL Eye Pencils retail for $25 CAD and can be purchased from Sephora. 🙂
I would love to know your thoughts on Make Up For Ever Aqua XL Collection!
Aishwarya