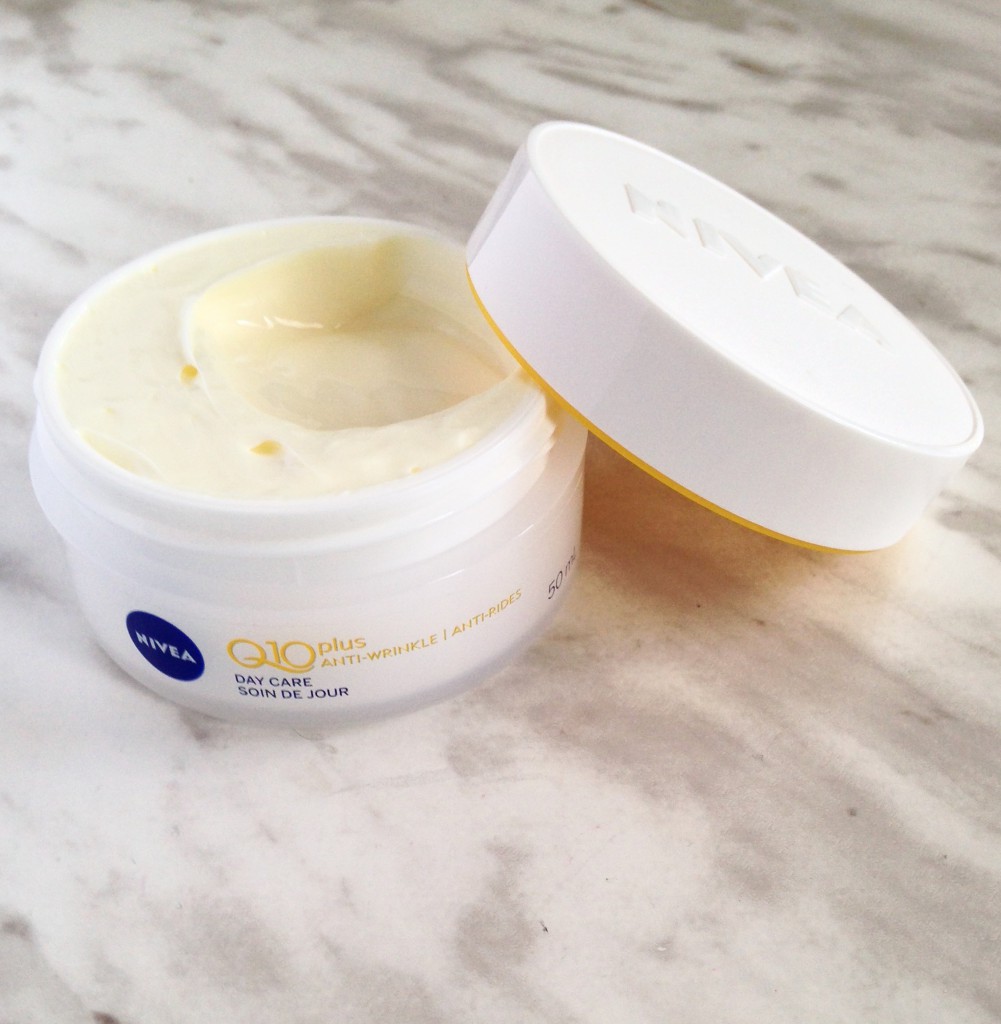 Skincare, whether day or nightly routine can become a 5+ product regime. Some times I just don't have the time and need one product to hold me through. For as long as I can remember, my family and I have been using Nivea products. Their original face cream was cooling on the skin, yet packed with so much moisture, you only had to moisturize the following day. I recently tried out the Nivea Q10plus Anti-Wrinkle Day Cream. I have used a selection of Nivea's Q10 products and was excited to see how this would work out for me.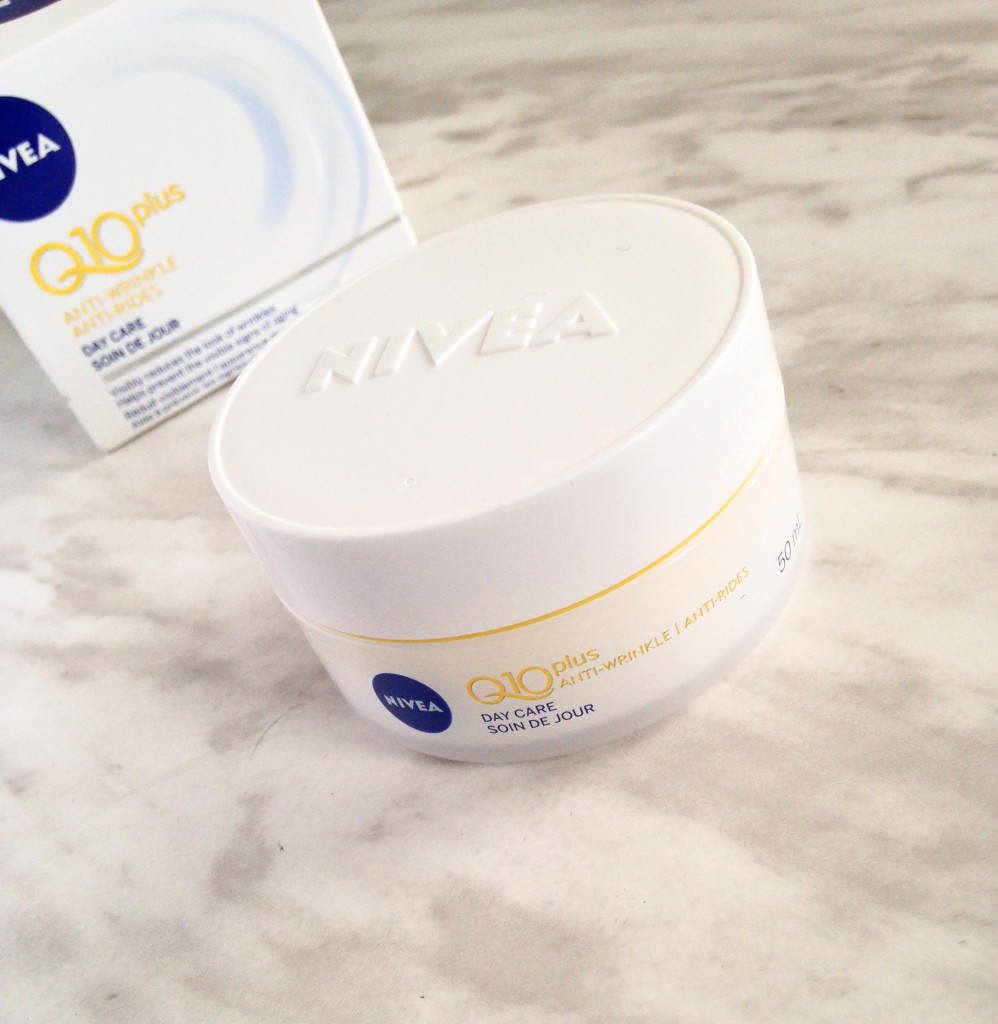 A little background on my skin type is that it is VERY dry. I moisturize and then moisturize again prior to makeup application. It's practically Summer and my skin is still drier than ever.
I've always used Nivea creams growing up and remember it's fragrance, thick consistency and longggg lasting hydration. The only reason I ever switched out was because of acne regimes I was following, which only made my skin drier.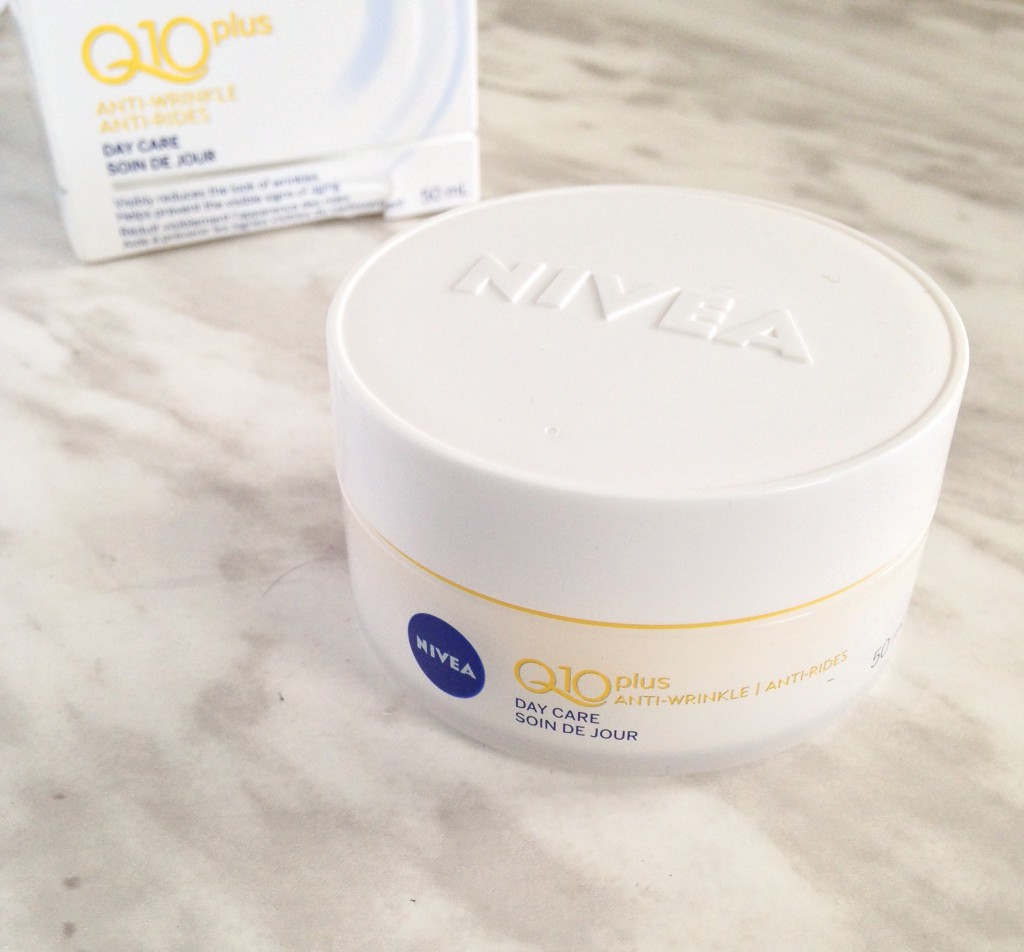 Now, years later when I've started using the Nivea Q10plus Anti-Wrinkle Day Cream. I'm wondering why I ever stopped!
Nivea Q10 Day Cream comes packaged in a twistable jar.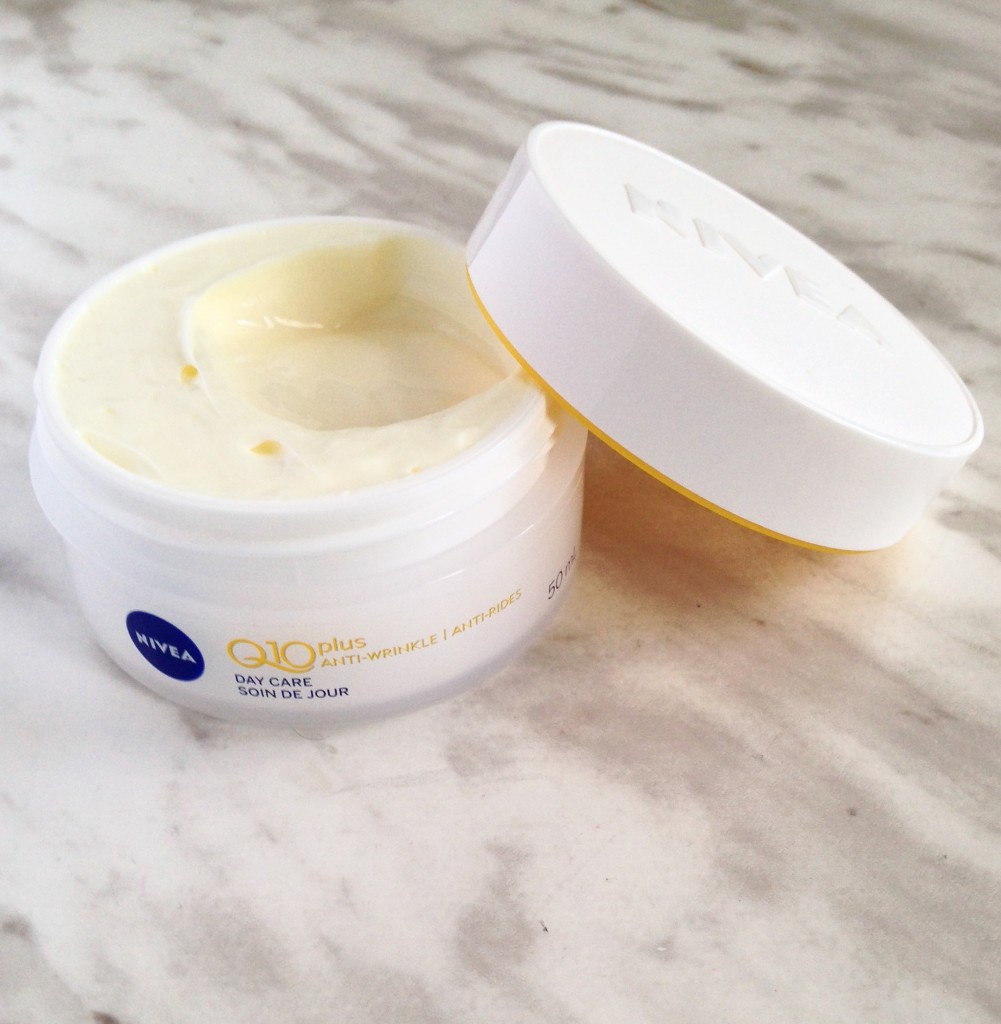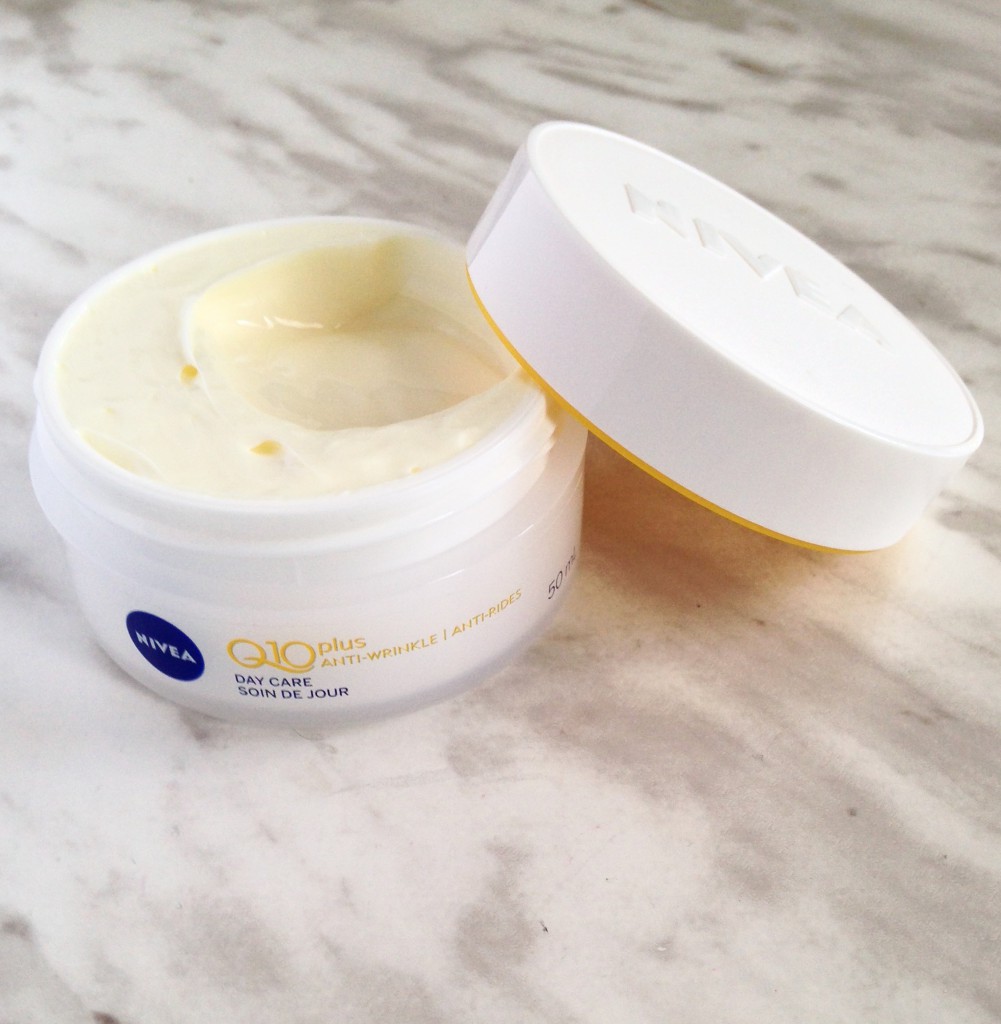 The cream is a thick consistency. It contains coenzyme Q10 and creatine to help reduce the signs of aging. Upon applying it to my face, instantly my face felt like it has been thoroughly moisturized. By that I mean even hours later I don't have any flaking or irritated skin. All without feeling heavy on the skin.
The day cream also does not have much of a glossy finish which makes it ideal for more skin types. It helps my face to feel smoother and as if it has been lifted. I can't comment on if it reduced fine lines but with the lift I saw, I'm sure it would. My makeup applies smoother and very rarely clings to dry areas. Others have noticed the difference in my skin as well, a hint that it's doing something right.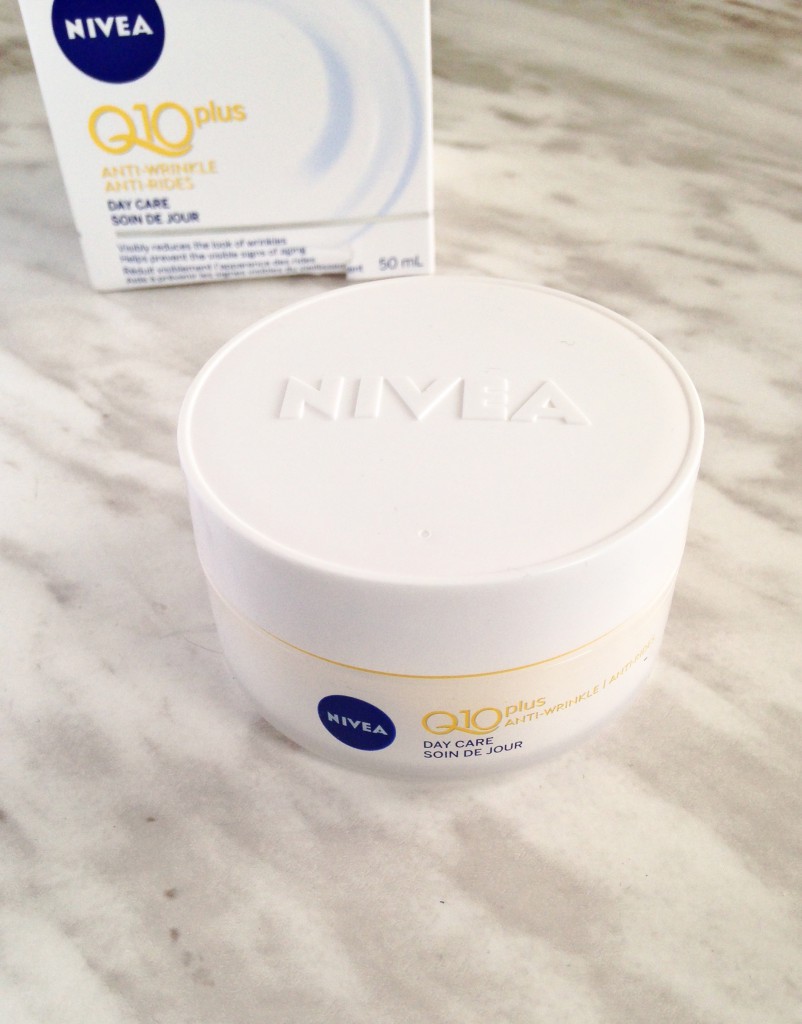 The Nivea Q10plus Anti-Wrinkle Day Cream retails for $19.99 and can be purchased from retailers like Walmart, Shoppers Drug Mart and more.
I would love to know if you've this or any other Nivea Q10 products. 🙂
Aishwarya