Today, I wanted to revisit some old favourites as well as share my thoughts on some NEW Elle R Cosmetiques products. A brand I was first introduced to in 2015, and that has continuously shelled out the most creative and high-quality products. 
The first product is an old favourite, which I originally shared my thoughts about in 2015. The Looky Eyes 3D Fiber Mascara by Elle R Cosmetiques. This time around I tried out some bolder hues; such as cobalt blue and brown.
I still remember how mesmerized I was with the instant results I received but here's a re-cap. Looky Eyes 3D Mascara is a two part process, consisting of a gel (7 mL) and green tea fibers (1 gram). Available in 4 shades.
Begin, by first applying a coat of your regular everyday mascara. Then apply a gel coat to the lashes, to give the green tea fibers something to adhere to. Do this one eye at a time, so that the gel doesn't dry out. Using the wand containing the green tea fibers, apply them to your gel coated lashes. You can customize the boldness/length of your lashes with how many times you re-coat your lashes with the gel and fibers. The gel should be used to seal in the fibers when you have achieved your desired look. Now enjoy your immensely long and luscious lashes, that are easily more than twice their length.
Use an oil based eye makeup remover for easy removal.
Looky Eyes 3D Fiber Mascara retails for $26.99 CAD. 
Moving on to a new product, I tried out the Looky Eyes Liquid Eyeliner in 4 shades. An ultra-pigmented formula that blew me away, the first time I swatched it. I am a winged liner fanatic. So, if there's one thing I know, that is a good liquid liner. I have found my holy grail liner at the drug store which out performed many luxury brands.
Looky Eye Liquid Liner provides a rich, consistent line that is precise as can be, thanks to its applicator tip. I could not believe how intense the satin black shade was! Insanely pigmented, fast drying and no transfer, what more could you ask for? Does it live up to its waterproof claim? Indeed! The Silver and Gold Glitter liners are perfect to create double liner looks or for mapping out your cut crease eyeshadow.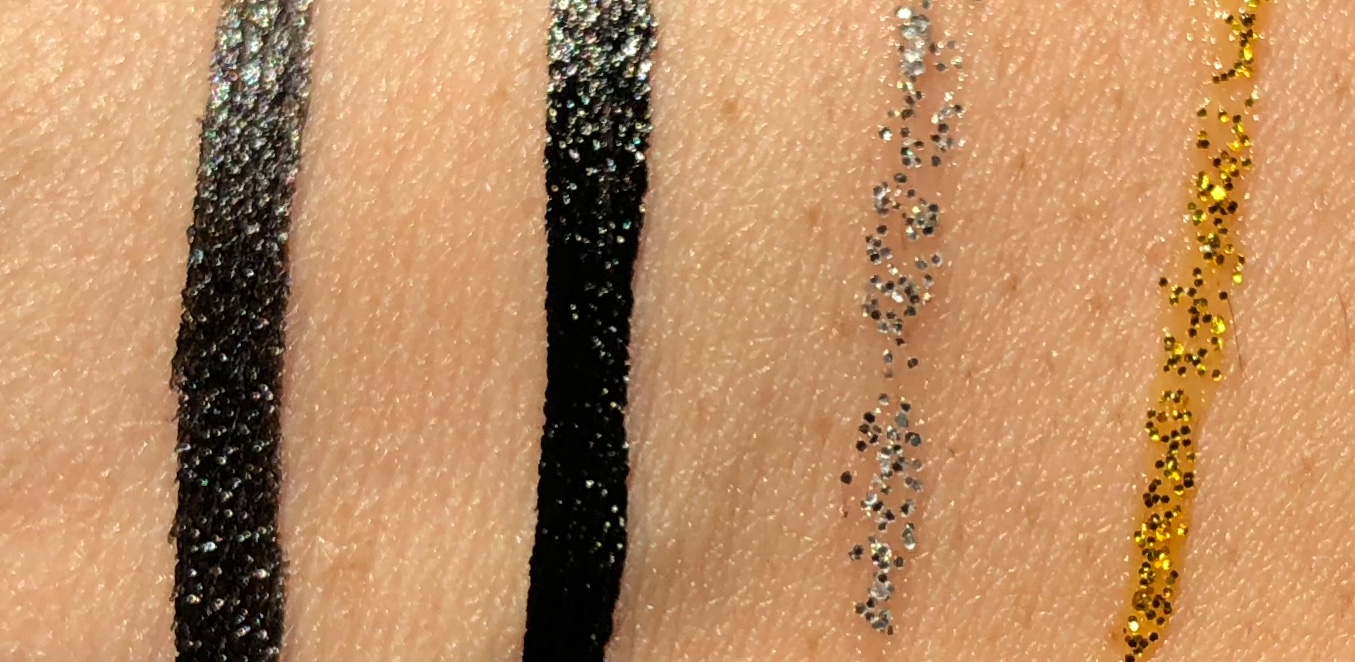 The Looky Eyes Liquid Liner retails for $14.99 CAD.
Lastly, but definitely the most fun, the Looky Eyes Waterproof Felt-Tip Liquid Eyeliner. I tried out 4 bold shades, which I quickly realized how toned they were, making them suitable for day to day wear. I can't emphasize enough how stunning plum and emerald green eye liners look. They aren't at all overpowering and you'd be surprised at how much more awake the eyes look, compared to black liner.
The Felt-Tip Liquid Eyeliner contains an ultra-fine applicator tip, that allows you to create the utmost precise line! The liner is long wearing and transfer proof.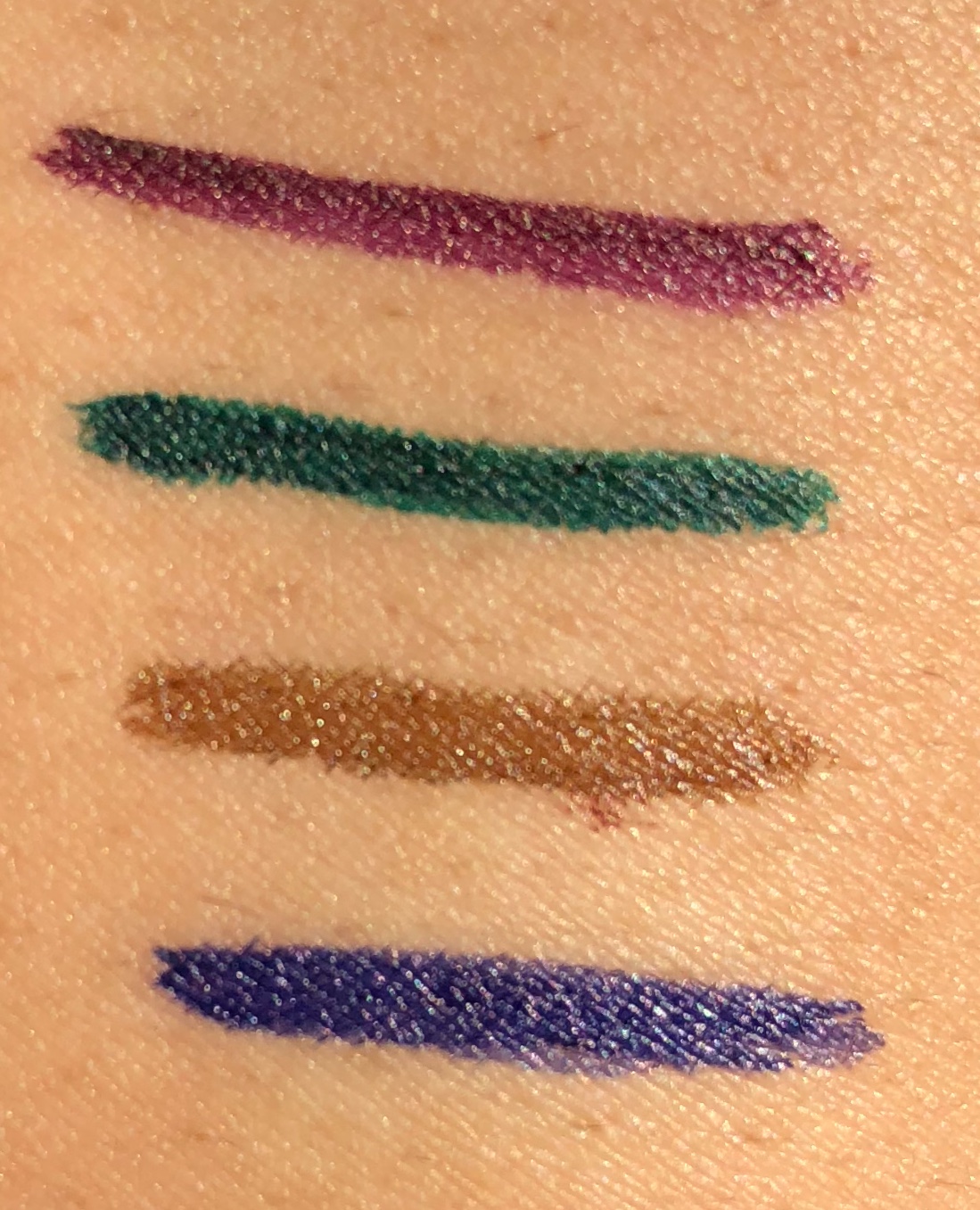 Looky Eyes Waterproof Felt-Tip Liquid Eyeliner retails for $14.99 CAD.
All of the above mentioned products by Elle R Cosmetiques can be purchased online at ellercosmetiquesboutique.com or in store at Pharmasave, Value Drug Mart and Rexall stores.
Samples kindly provided, all opinions are my own.