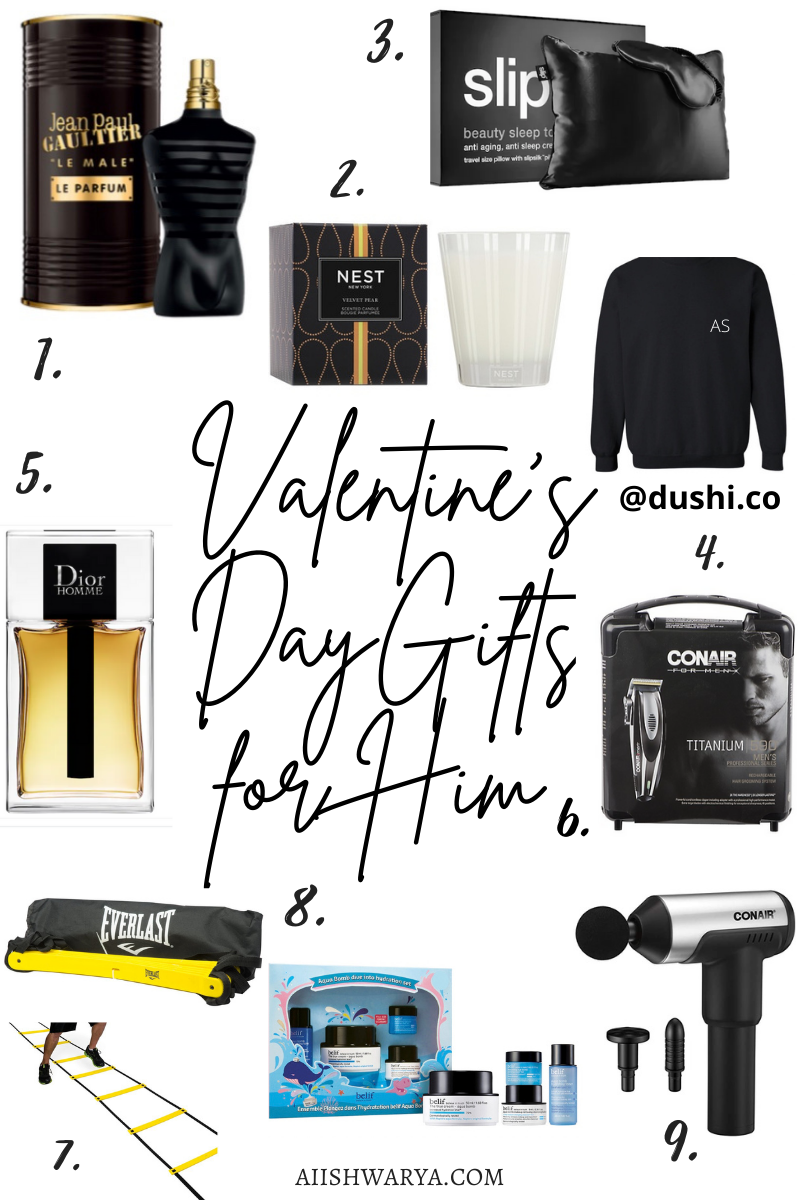 Hi! Hope you're all doing well. If you've stumbled upon my Valentine's Day Gift Guide for Him 2021. Then I hope you find my gift suggestions helpful and if not the exact product, than I hope it kickstarts some ideas of your own!
1. Jean Paul Gaultier "Le Male" Eau de Parfum
75 mL for $98 CAD, 125 mL for $128 CAD and 200 mL for $158 CAD.
Available online and in store at Sephora and Hudson's Bay
2. Nest Fragrances Velvet Pear Candle
Available online at Sephora.
$59 CAD.
5. Dior Homme I'm Your Man eau de toilette
Available online or in store at Sephora and Hudson's Bay.
50 mL for $86 CAD, 100 mL for $122 CAD and 150 mL for 152 CAD.
6. CONAIR Titanium Hair Clipper Set
8. Belif Aqua Bomb Skincare Set
$50 CAD
Available online and in store at Sephora.
9. Conair Body Benefits Superlite Deep Tissue MassageGun
10. Buy a gift card/voucher to support your local Salon/Spa/Service
During such difficult times, many small businesses who are not considered essential are forced to close their doors. The losses they face are sometimes not recoverable. Gift certificates are a great way to support your local businesses during times like this.
11. Meal Kit/Bundle from your local Restaurant
Many restaurants offer curbside pickup and delivery of their infamous meals, either pre-made or in a kit form. Ordering directly through the restaurant ensures that they are receiving the full sales amount, rather than paying to third party handlers. Enjoy restaurant meals in the comfort of your home this Valentine's Day!
I hope you found my round of gift ideas helpful!
Happy Valentine's Day!
Some links are affiliate links. For complete information on this and my disclosure click here.