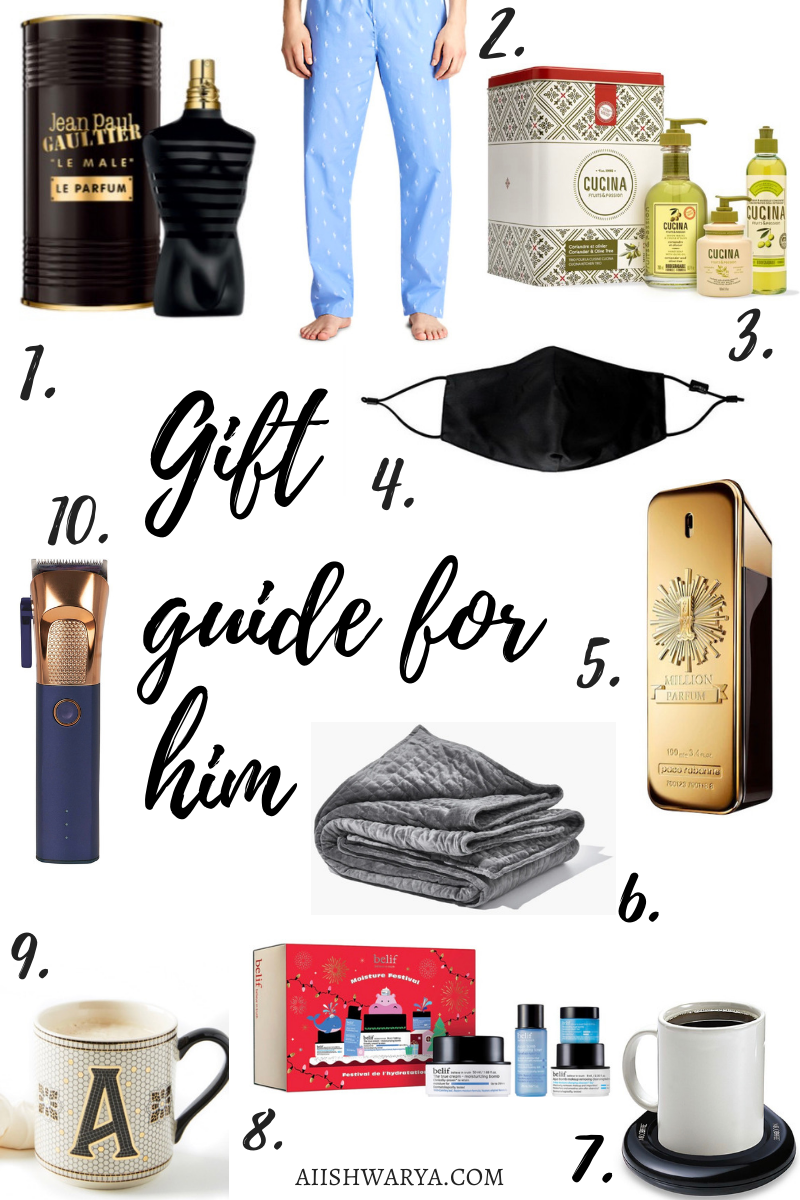 Happy December! If you're about to begin your Holiday shopping or are still looking for gifts for your loved ones. I have compiled a selection of products in a Holiday Gift Guide for Him 2020. It could be just the right fit for those on your list. If not, they just might spark some gift ideas of your own!
2. Ralph Lauren Pajama Bottoms
Available at ralphlauren.com and Nordstrom, Simons and Hudson's Bay.
$31.20 CAD.
4. Cilque Mask
5. Paco Rabanne 1 Million eau de parfum
8. Belif Moisture Festival Skincare Set
Available online or in store at Anthropolgie and Hudson's Bay.
$15 CAD.
10. Conairman Metalcraft High Performance Trimmer
Available online and in store where Conair products are sold.
$69.99 CAD
11. Buy a gift card/voucher to support your local Salon/Spa/Service
During such difficult times, many small businesses who are not considered essential are forced to close their doors. The losses they face are sometimes not recoverable. Gift certificates are a great way to support your local businesses during times like this.
12. Meal Kit/Bundle from your local Restaurant
Many restaurants offer curbside pickup and delivery of their infamous meals, either pre-made or in a kit form. Ordering directly through the restaurant ensures that they are receiving the full sales amount, rather than paying to third party handlers. Enjoy restaurant meals in the comfort of your home this season and gather virtually with loved ones.
Happy Holidays! Support everyone in any which way you can, but keeping in mind you can't pour from an empty cup. Take care of you first!
Some links are affiliate links. For complete information on this and my disclosure click here.