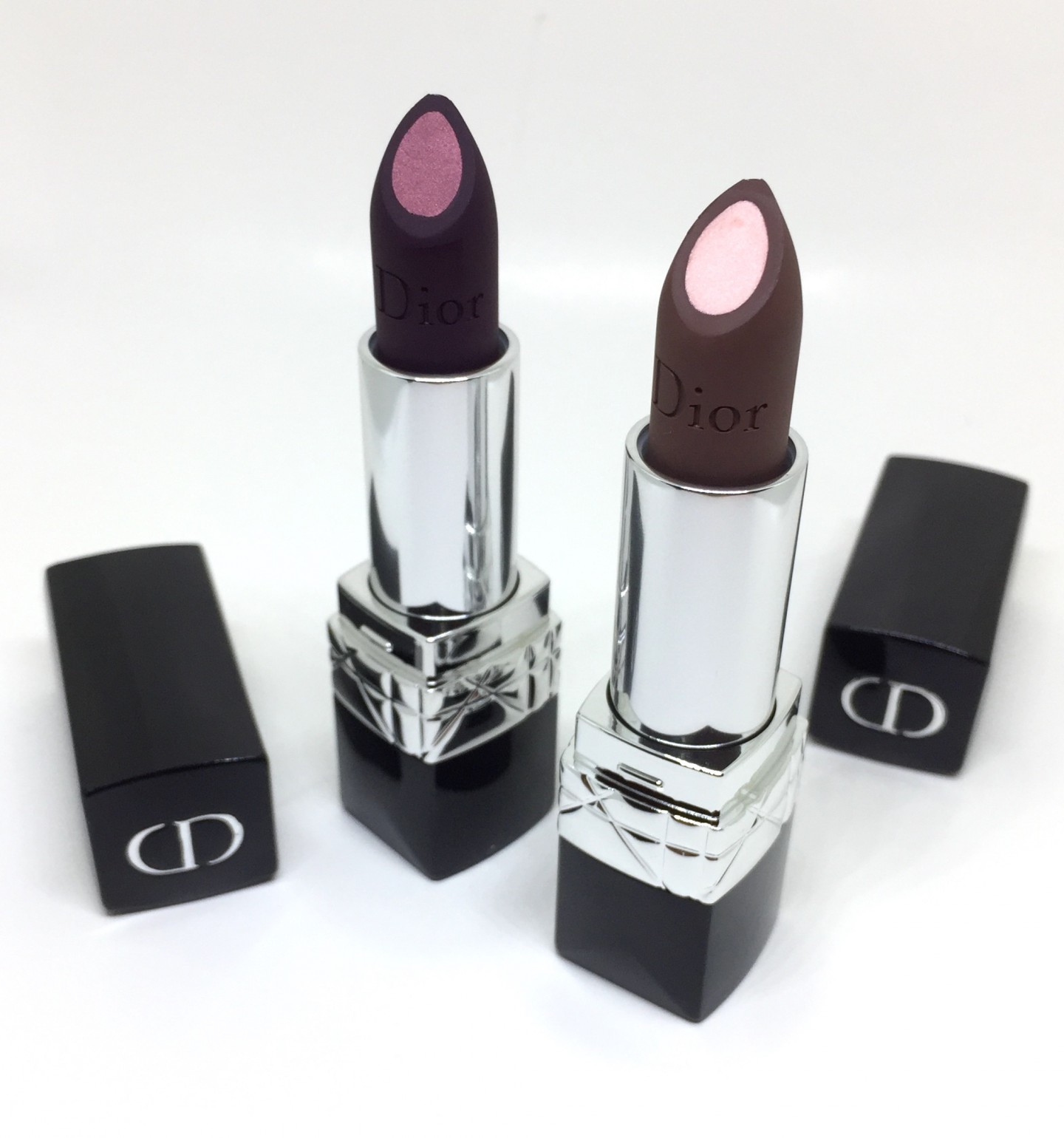 Welcoming the Rouge Dior Double Rouge Lipsticks with skeptical, yet open arms, since I absolutely adore the original Dior Rouge Lipsticks (check out my full review on those) which are still a part of a permanent range. The Double Rouge is a limited edition, innovative lipstick that allows you to create an ombre lip using only one lip product.
Rouge Dior Double Rouge (limited edition), is currently available in 8 limited edition shades.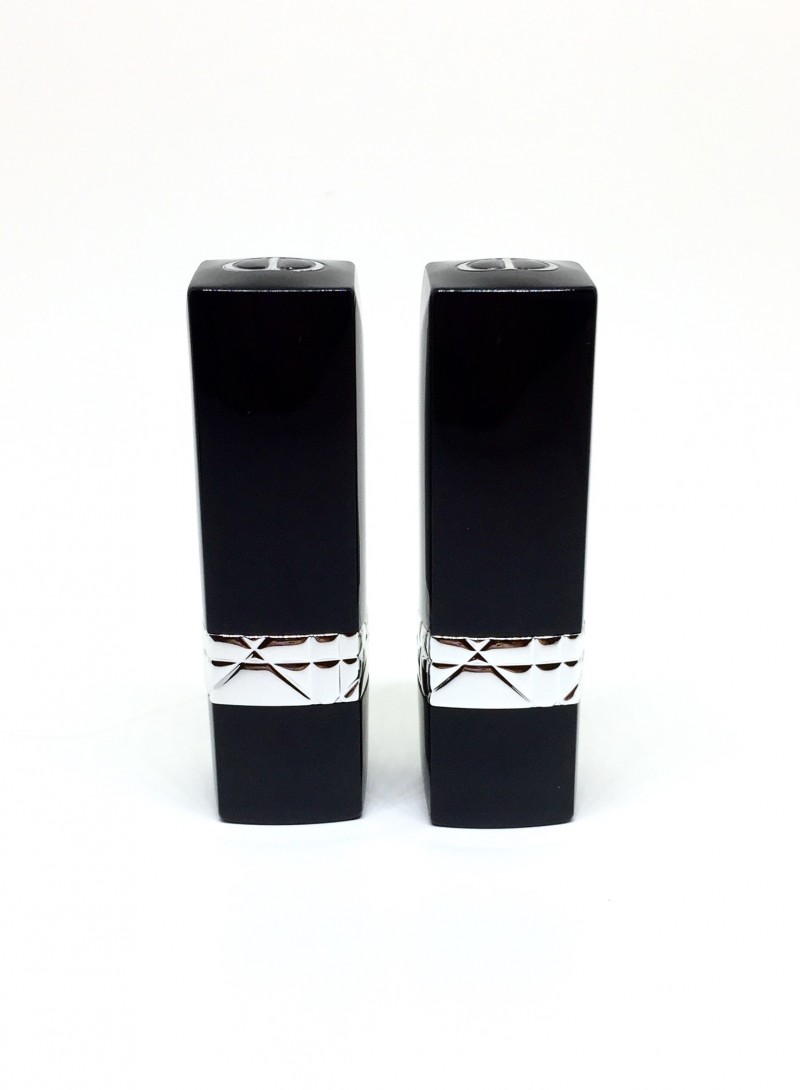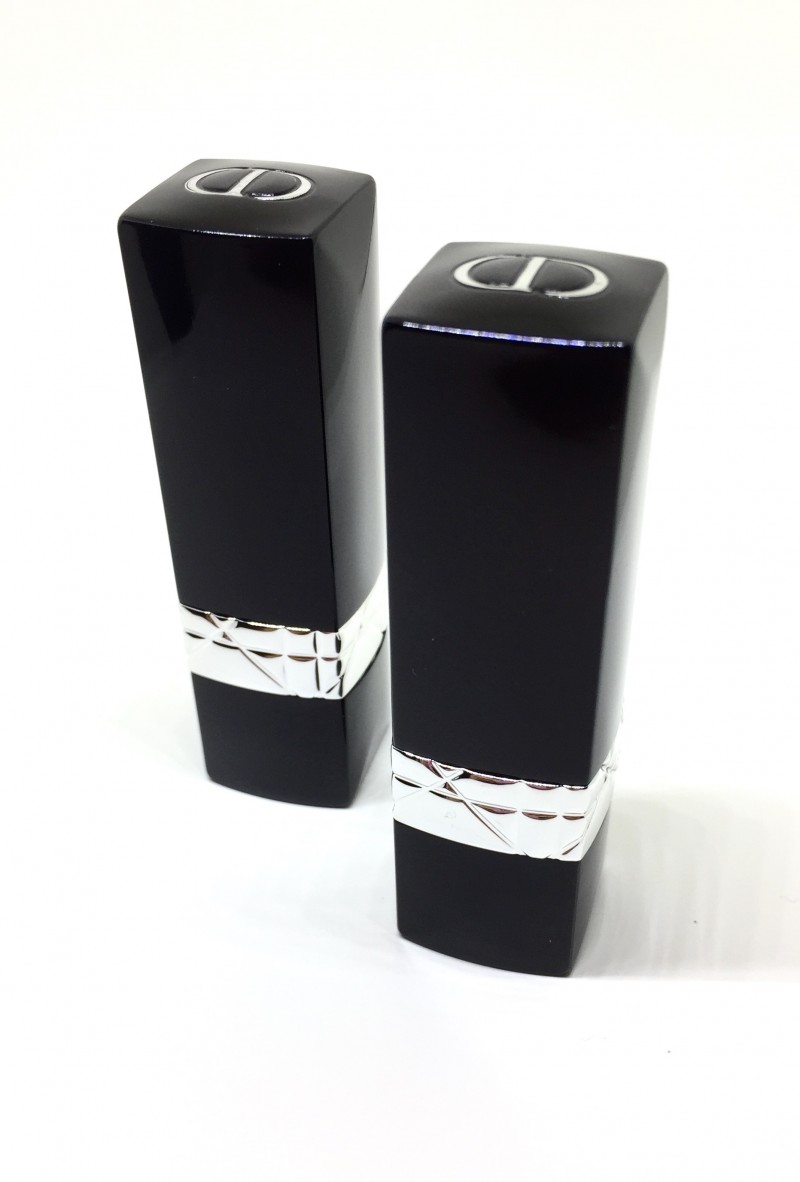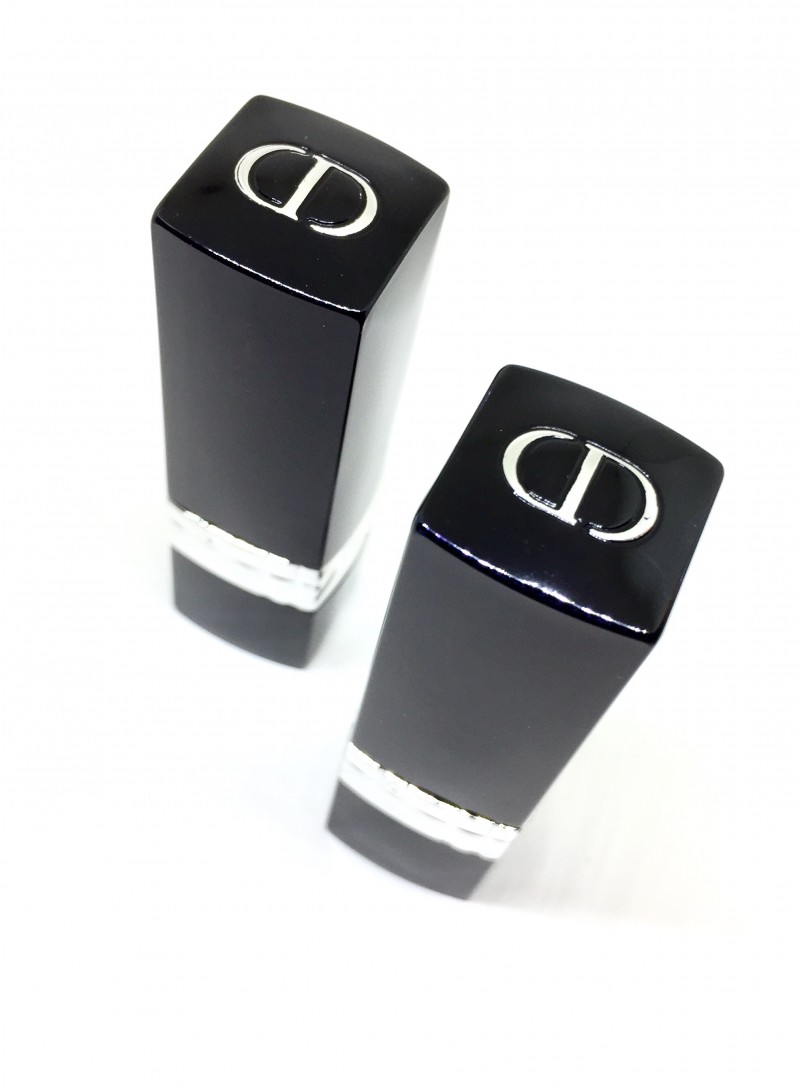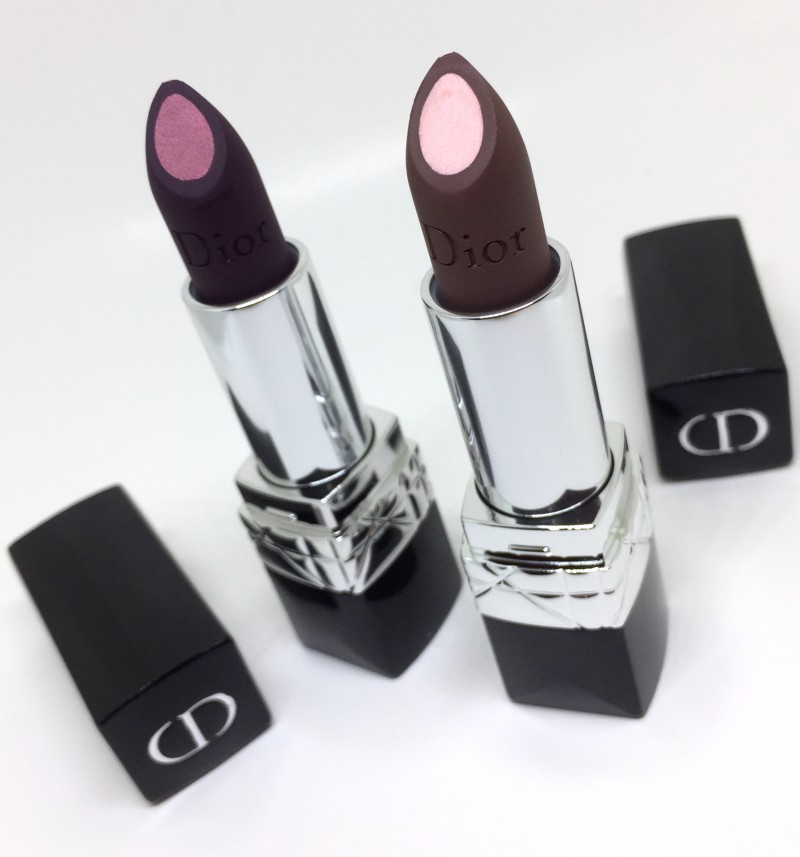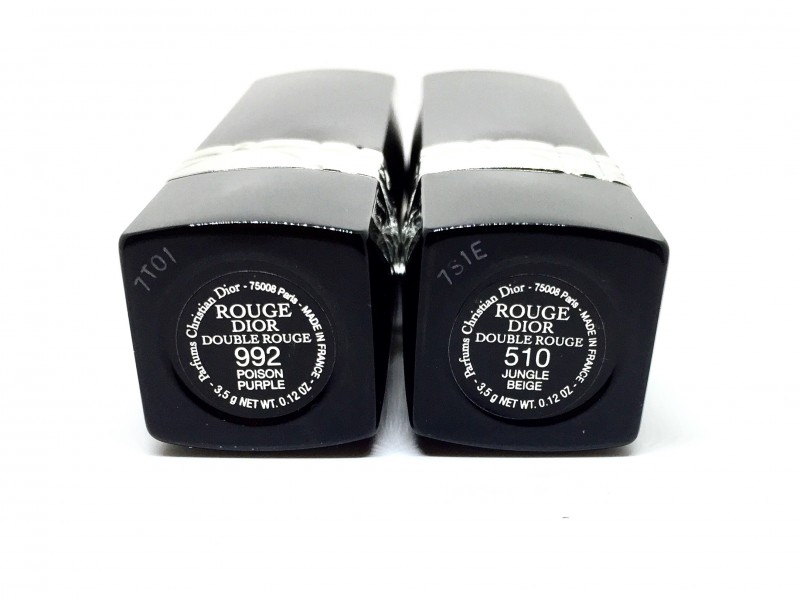 These marvelous lipsticks are encased in deep blue tubes with Dior's signature quilted pattern around the base. The inside of the caps are a bold red, which is a nice extra luxurious touch. The lipstick features a highly pigmented outer portion that surrounds a metallic center. The outer portion has the same intense pigmentation and full coverage of the original Dior Rouge lipsticks.
At first glance I was hesitant to see how the metallic pink centers would look with the dark outer shades. Believe me when I say it was one of the most surprising outcomes I have seen in makeup. It created such a subtle ombré effect, drawing the eyes to the center of the lips. Creating an illusion of fuller lips.
The formula is super creamy with medium coverage in one swipe. It has a beautiful lustre finish. The Double Rouge Lipstick provides about 5+ hours of wear time given its creamy consistency.
Jungle Beige is definitely my favourite and pairs beautifully with dewy, bronzed looks. Being someone who only gravitates towards flat lipstick shades, the Double Rouge Lipsticks have definitely expanded my horizons.
Dior Rouge and Double Rouge Lipsticks continue to outshine themselves and I can't wait to try a few more shades such as Vibrant Nude, Dressed to Kill and Coup de Chic.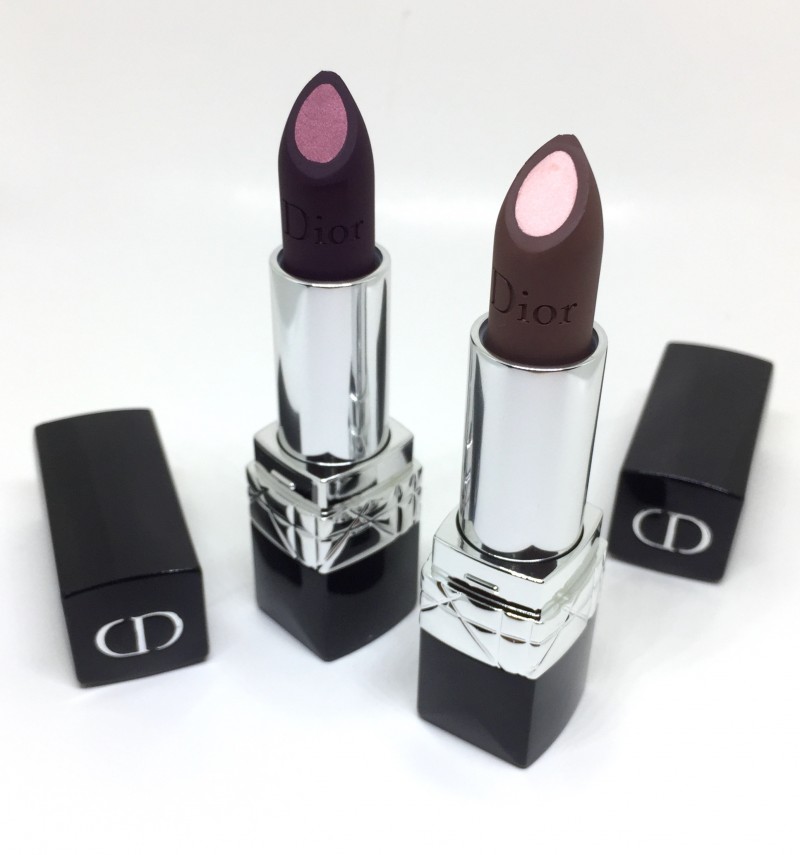 Rouge Dior Double Rouge Lipsticks retails for $43 CAD and is available in September at Dior counters and The Bay nationwide.