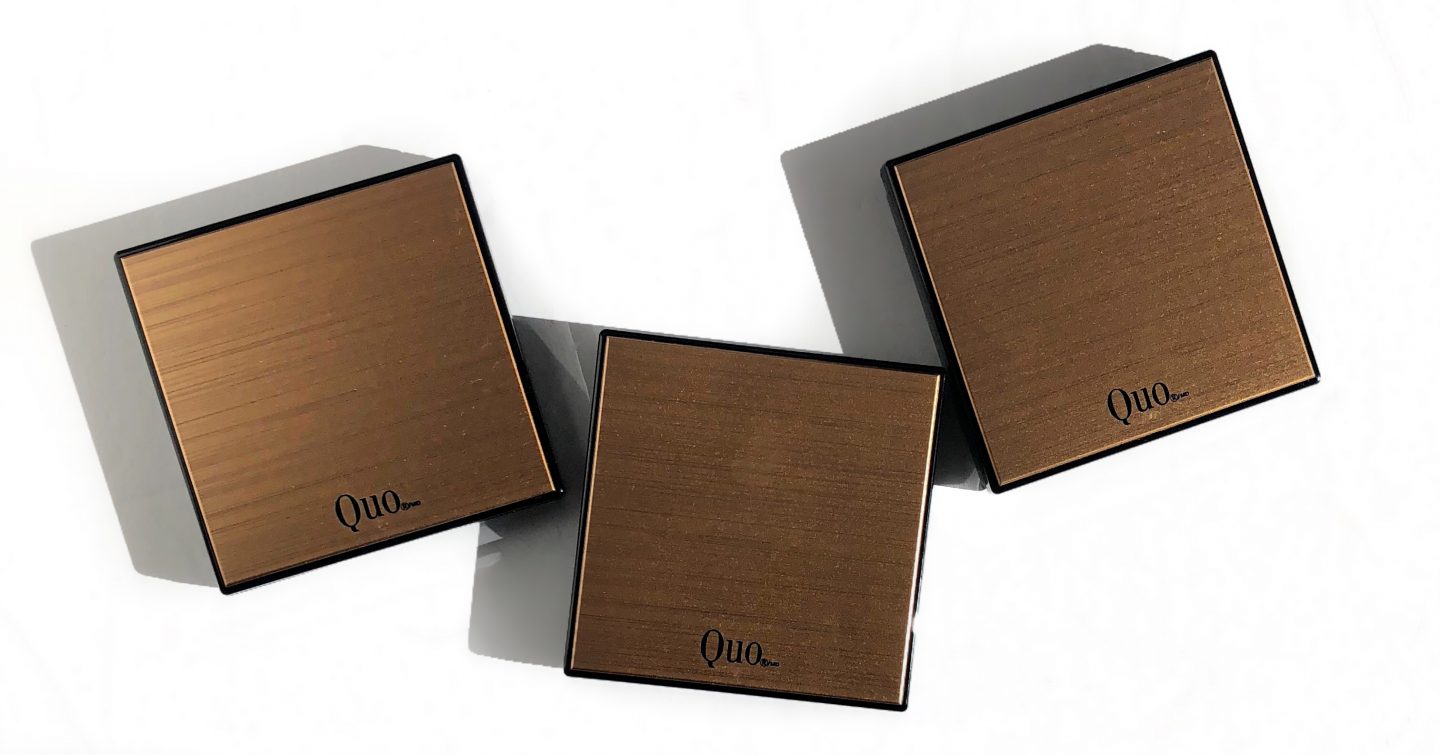 Today, I'll be sharing the newest additions to my Fall makeup collection. By a brand that I always enjoy checking out the latest launches from every time I'm at my local Shoppers Drug Mart. I'm speaking of the Quo Cosmetics Fall 2018 Collection. This is one limited edition collection you'll definitely want to check out!
Quo Cosmetics' Collections are truly collectibles. Their packaging is always spectacular, ranging from dainty florals, marble prints, holographic designs and more! I always look forward to seeing what will be next!
The Quo Cosmetics Fall 2018 Collection comes encased in bronze packaging. The golden goodness extends over into the actual products too. Such as the Quo Cosmetics Eye Shadow Palette. Available in two variations, Lunar Rainbow and Fire Clay.
It houses 12 eye shadows and a large end to end mirror. I can't tell you how convenient full sized mirrors are, when you're on the go or even for daily application.
I'm all for bold colours but there's something about a neutral palette that speaks differently to me. Since professionally, I gravitate towards the nude and brown hues. I'm more likely to reach for a palette with everyday wearable shades and that's exactly what this is!
The colour selection is superb! Ranging from soft neutral nudes, dark matte browns and everything in between.
These shadows are rich in pigmentation, with a slight amount of fall out. An eye primer is recommended to intensify the colour payoff.
Quo Eye Shadow Palette retails for $20 CAD.
Moving on to the next piece of the collection. The Quo Cosmetics Face Palette is available in two shades. The Sweet Magnolia Face Palette and Dragon Bite. Catering towards fair and tan complexions.
Each palette contains 1 highlighter, 1 blush, 1 contour and 1 bronzer. I have medium-tan skin and found the Dragon Bite palette to be a good match for me.
I found the highlight to be finely milled, allowing it to blend with ease. Once applied it mimics a natural glow. The bronzer has tiny flecks of shimmer in it, so I preferred to use it as an eye shadow. That's because I prefer matte bronzers, so it's more of a preference point on that. However, I love the matte contour shade as it's one of those universal shades that people of different complexions can use. Even though it's included in the palette intended for deeper skin tones.
The blush is a peach-coral shade,  perfect for everyday wear. It's soft and has a medium amount of pigmentation.
The Quo Face Palettes retail for $18 CAD.
The collection includes numerous other products, all embodying Fall and all of its goodness! I'll definitely be picking up the makeup brush set with the gold/copper handles!
QUO Cosmetics Fall 2018 Collection is a limited edition collection, so check out the pieces while you can, online and in stores at Shoppers Drug Mart.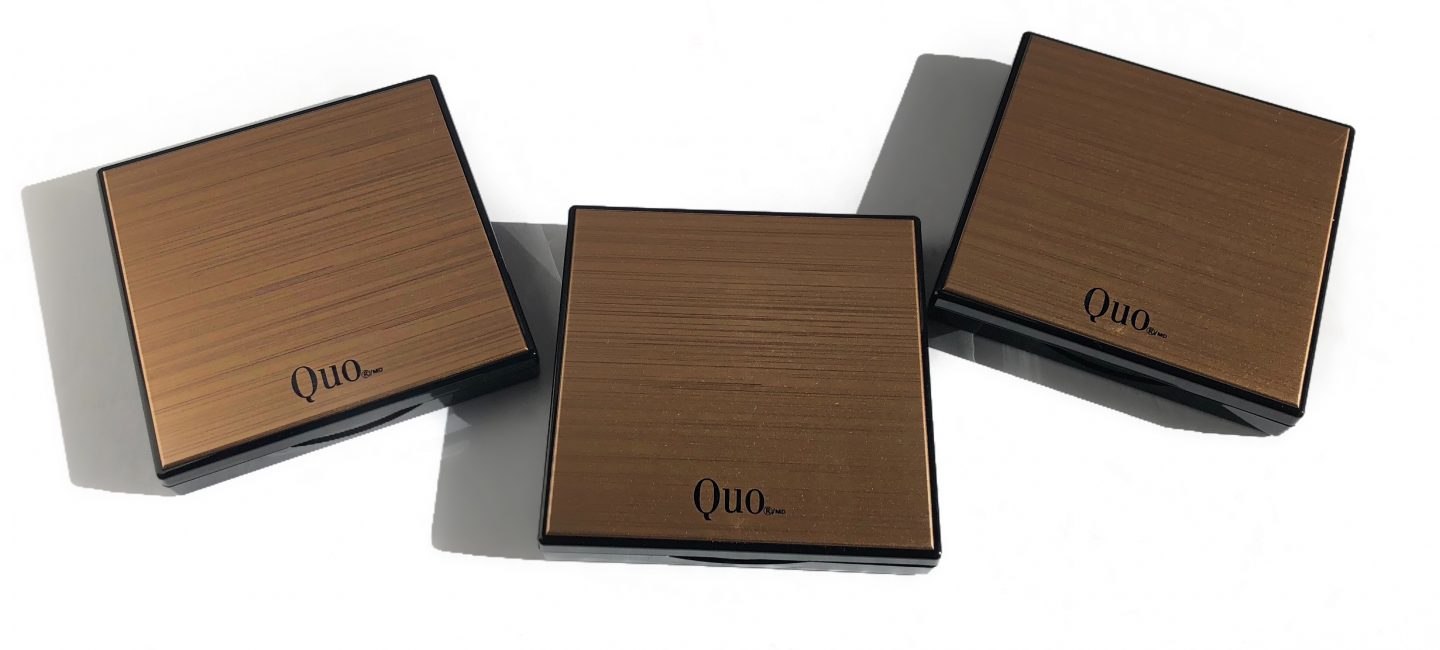 Samples kindly provided. All opinions are my own.