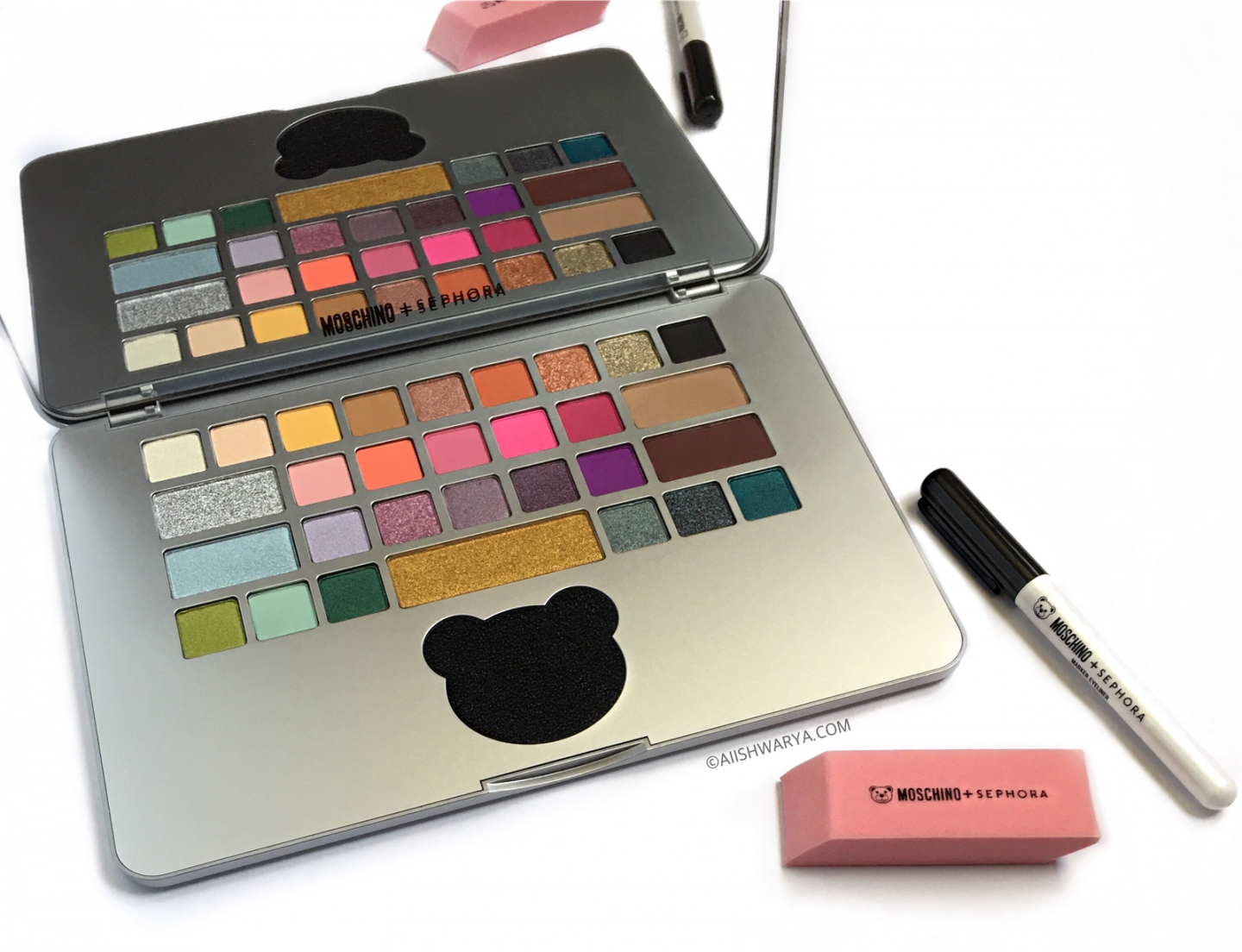 The latest Moschino x Sephora Collection is an uber-ly cute one! I mean an entire collection inspired by office supplies?!? Rewind to a few years ago, when I got my hands on their first collab. When I thought, there's no way anything could top their mini handbag eyeshadow palette! Now here I am squealing at the sight of these super unique pieces! I mean I never thought Sephora would be the place to buy erasers, pencils, laptops and more! They even come packaged as your office supplies would!
First up and probably the most eye-catching in my opinion is the MOSCHINO + SEPHORA Laptop Palette.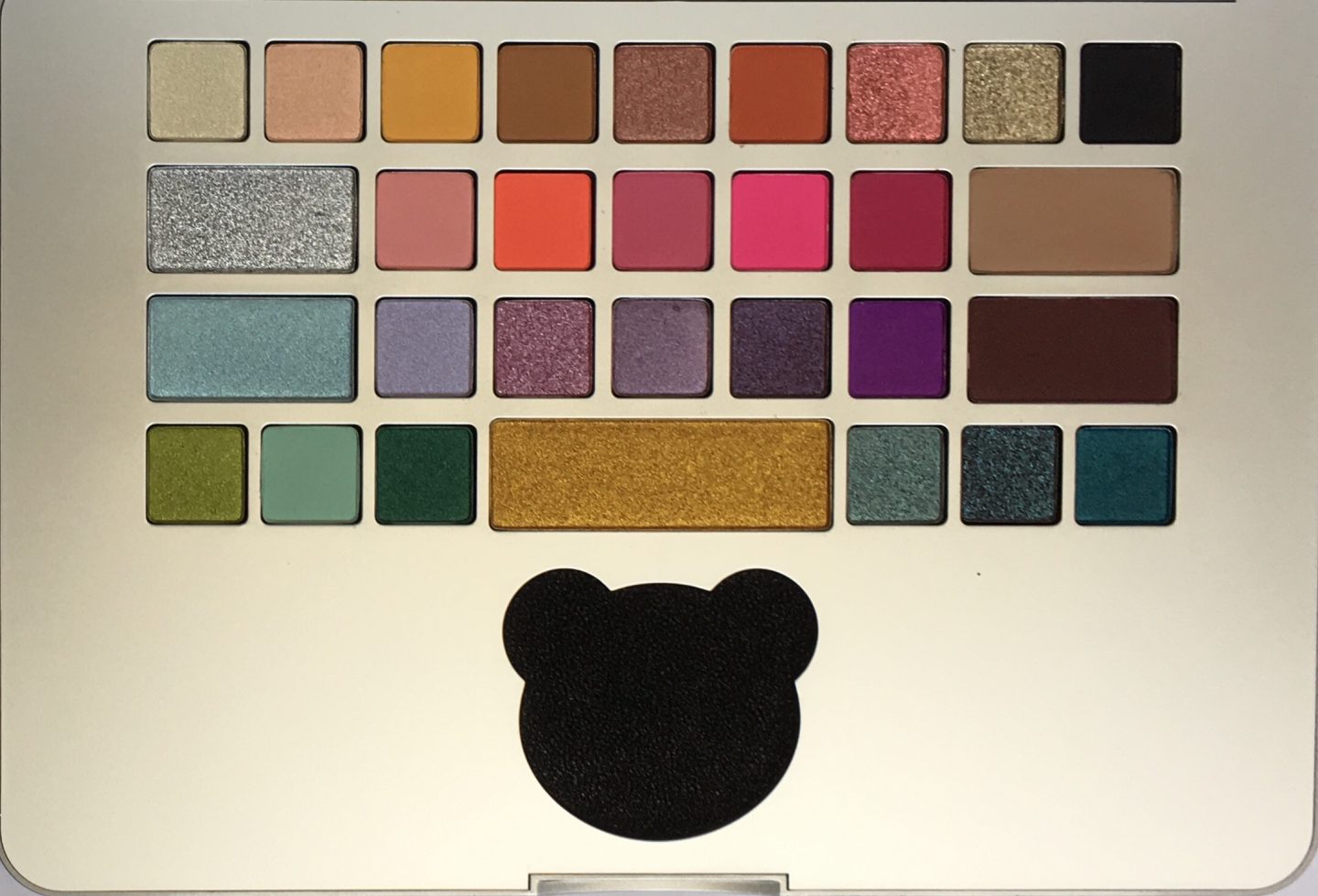 This mini sleek laptop houses 30 eye shadows in a similar Qwerty keyboard format. As well as an enormous full sized mirror! A bear head, iconic to Moschino is in place of the mouse. With the help of the internet, I later learned that it is actually a brush cleaner! It features an assortment of shades with varying finishes.
MOSCHINO + SEPHORA Laptop Palette retails for $76 CAD.
Moschino + Sephora Eraser Sponges
Available as a set of 3 latex-free sponges. These can be used for both liquid and powder products. Although, I prefer brushes for applying my foundation. These are great for baking with, cream contouring and more!
Moschino + Sephora Eraser Sponges retails for $25 CAD.
Lastly, but definitely one of the most important makeup staples in my opinion is a quality liquid eye liner. The Moschino + Sephora Marker Eyeliner mimics a permanent marker. This Marker Eyeliner has a fine, felt-like tip which allows me to create the sharpest of wings. Although, it isn't water proof, it is insanely pigmented and flake-free!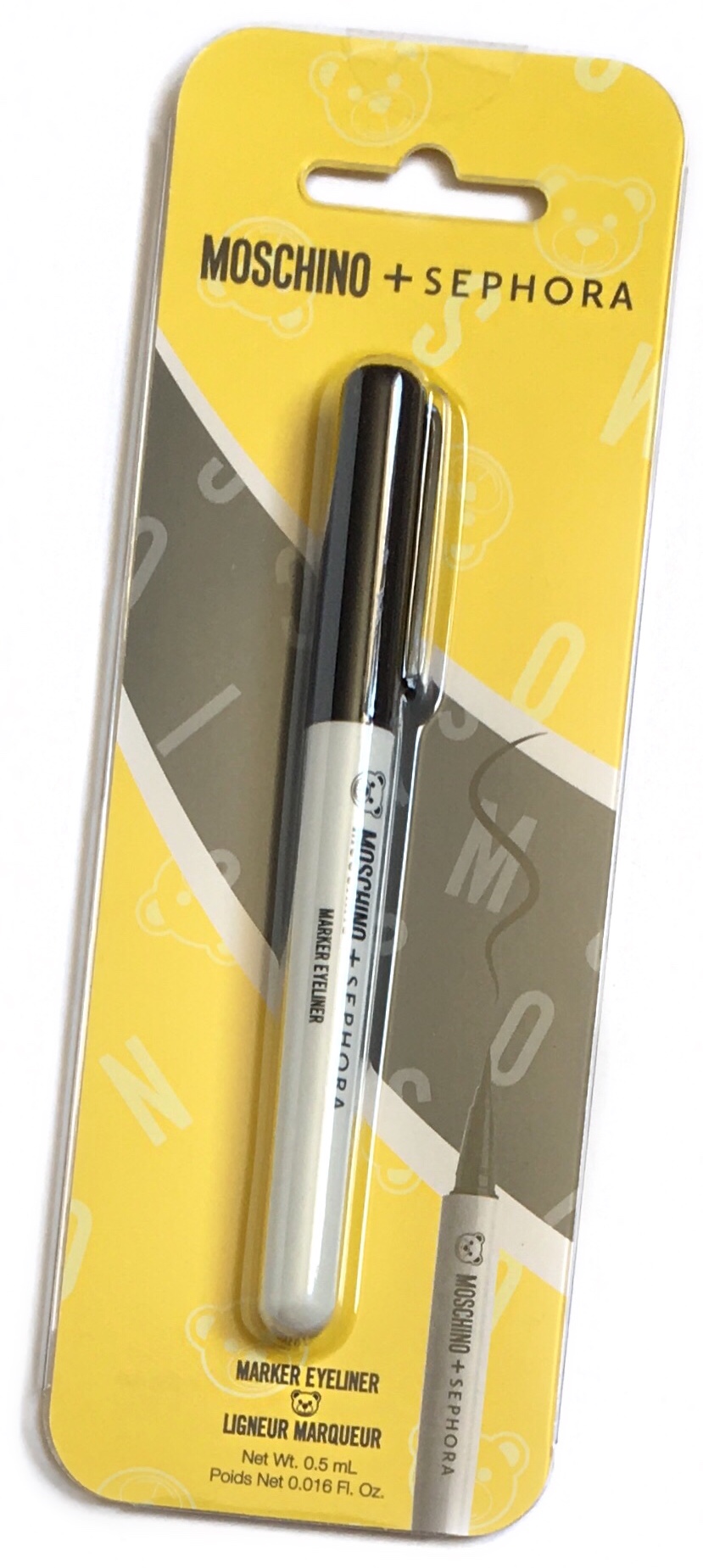 Moschino + Sephora Marker Eyeliner retails for $23 CAD.
Those are just a few of the items I tried out from the Moschino x Sephora Collection. The entire collection is available online and in-store at Sephora.ca.
Samples kindly provided. All opinions are my own.