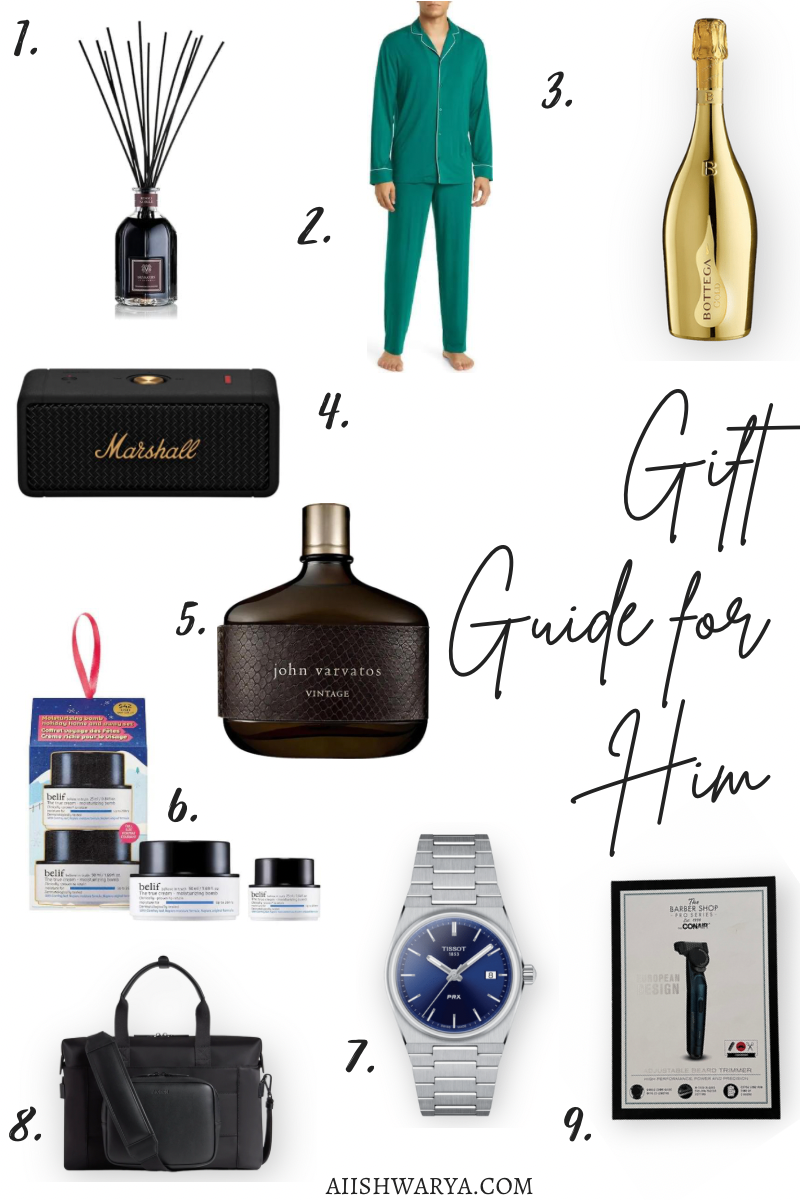 Happy December! If you're looking for gift idea, then give my Holiday Gift Guide for Him 2022 a read below!
1. Dr. Vranjes Firenze Rosso Nobile
"Sweet and fruity notes of grapes and berries, the soft notes of violet and magnolia, and tannin invoking birch wood. The scent of a tuscan red is perfect to provide a relaxing atmosphere to living spaces."
Available online or in-store at Hudson's Bay.
500 mL-2500 mL $185-$795 CAD.
2. Nordstrom Moonlight Eco Pajamas
3. Bottega Gold Prosecco Champagne
Available online at LCBO.
$28.95 CAD.
Available online at Marshall.
$239.99 CAD.
5. John Varvatos Vintage eau de toilette
6. Belif Merry Moisturizers Kit
7. Tissot PRX
35 mm
$475 CAD
Available online or in store at Tissot.
8. Conair The Barber Shop Pro Adjustable Beard Trimmer
Available online at Conair.
$69.99 CAD
Available online at Monos.
$255 CAD
Some links are affiliate links. For complete information on this and my disclosure click here.