I recently shared the Fresh Vitamin Nectar Glow Face Mask on my IG, and received numerous DM's regarding the benefits and properties of the mask. So I wanted to hop on the blog and provide a full run down for those that may be interested!
I really enjoy masking, and my choice of mask depends on the skin concern I need to cater to. These past few months have been quite stressful and as we all know, the effects of stress show up differently on each individual. Mine happened to show in my skin. It appeared dull, dry and everything else you can associate with tired looking skin.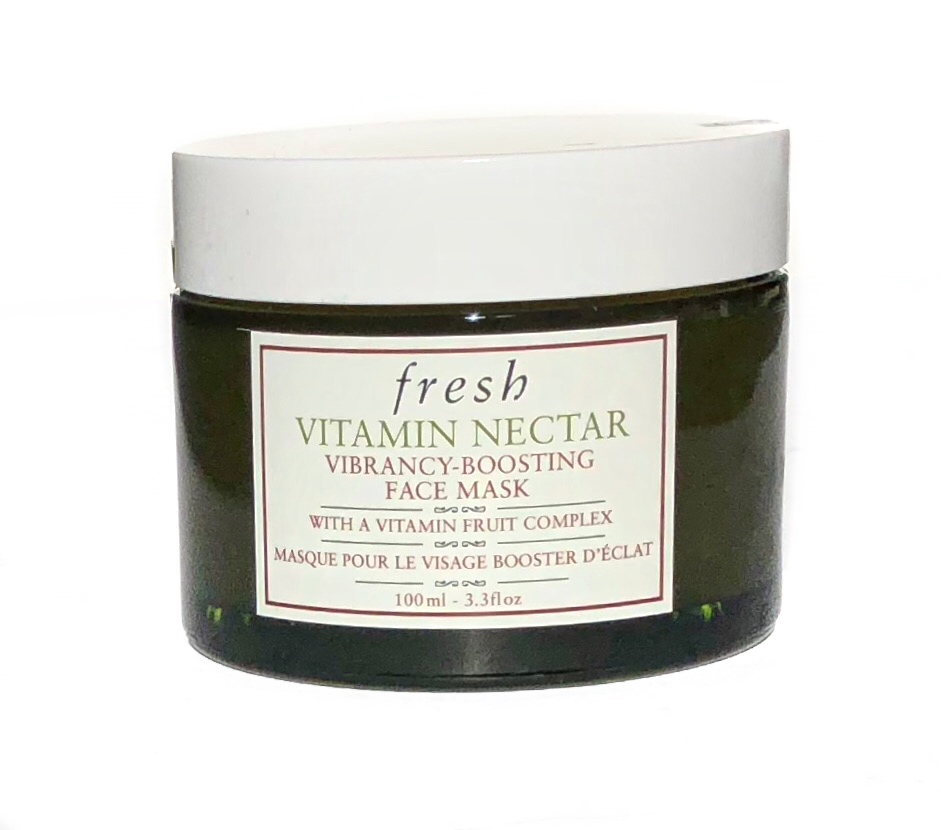 The Fresh Vitamin Nectar Glow Face Mask couldn't have come to me at a better time! It's described by Fresh as 'an instant glow face mask powered by a concentrated blend of 50 percent crushed citrus fruits that reveals radiant skin in as little as one use.'
Containing vitamin rich ingredients, such as citrus fruits, including oranges, lemons, and clementines. The mask comes in a paste form, resembling marmalade. In which you can make out the peels and pulp of the real fruit.
The radiance it provides is as a result of the double exfoliation that occurs. The coarsely crushed scrub provides a gentle exfoliation and the AHA fruit acid content offers a chemical peeling effect.
Application is simple, apply the desired amount on to your face, gently working in the paste and then letting it dry for 10 mins. I prefer to remove face masks of this pastey consistency, with a masking sponge or wash cloth. To get one last exfoliation in before I remove it.
Believe me when I tell you, that I am not exaggerating one bit. That I was able to see results within the FIRST use. You might be thinking you're clearly biased but others I came into contact with that same evening, remarked about there being 'something different' about my skin.
It has helped give my skin the appearance of a glow from within. The gentle exfoliation helped provide a more uniform, smooth texture post mask.
Even to the touch, skin feels supple and more plump.
These effects aren't short lived either. With continuous use comes steady results. I have the Vitamin Nectar Glow Face Mask in rotation and reach for it at least 2x/week.
Lately, whenever my skin has been needing a reset day, I have been asking with the Fresh Vitamin Nectar Glow Face Mask! 10 minutes is all it takes to leave your skin feeling rejuvenated. It's a great pick me upper!
Fresh Vitamin Nectar Glow Face Mask $80 CAD and is available online and in store at Sephora.