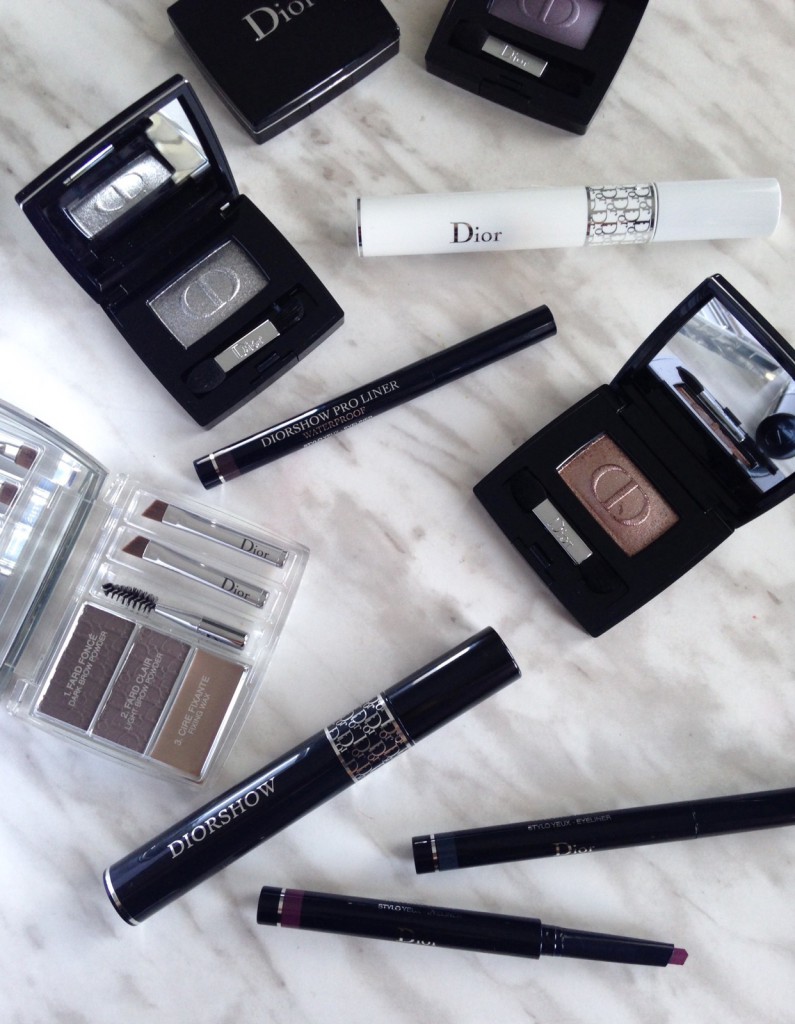 I am all for seasonal makeup collections but the ones I love most are the ones with neutral or deeper hues. One such collection has to be the Diorshow Collection by Dior. The collection was expanded with new additions, all focusing on the eyes. Which have gotten me to drift away from my routine of black liner and mascara, all while discovering new gems.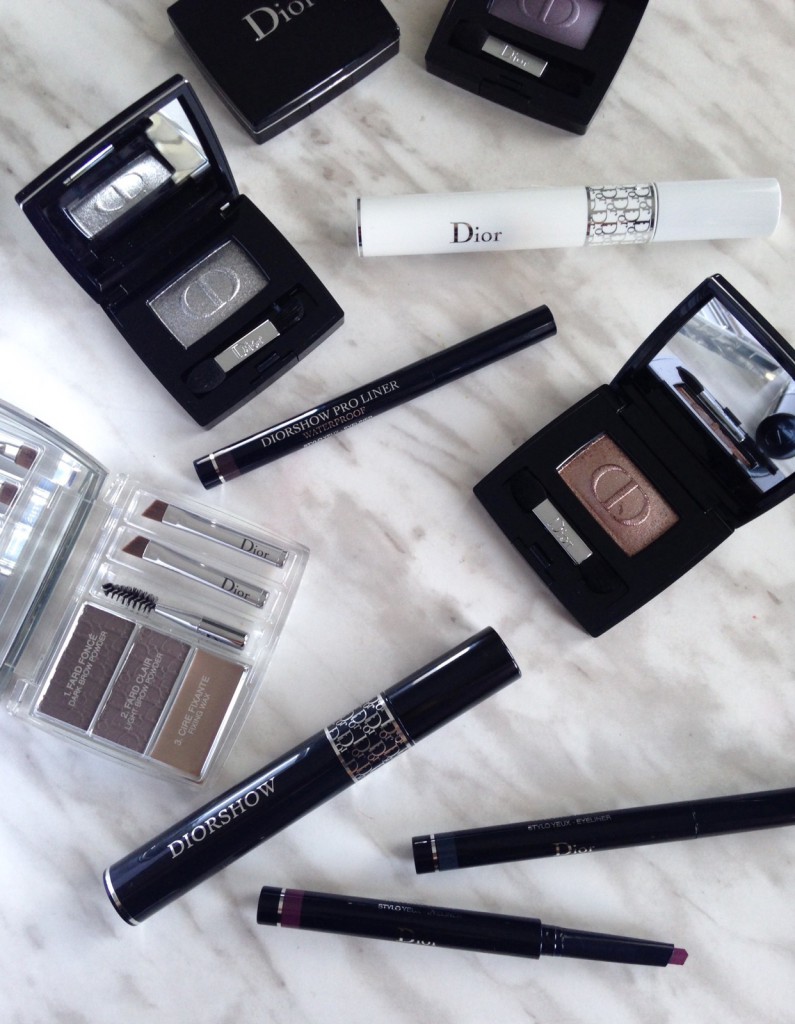 Beginning with the Diorshow Mono Eye Shadow, which are available in 8 shades. I tried out 658 Cosmopolite, 826 Backstage, 980 Atmosphere and 026 Techno.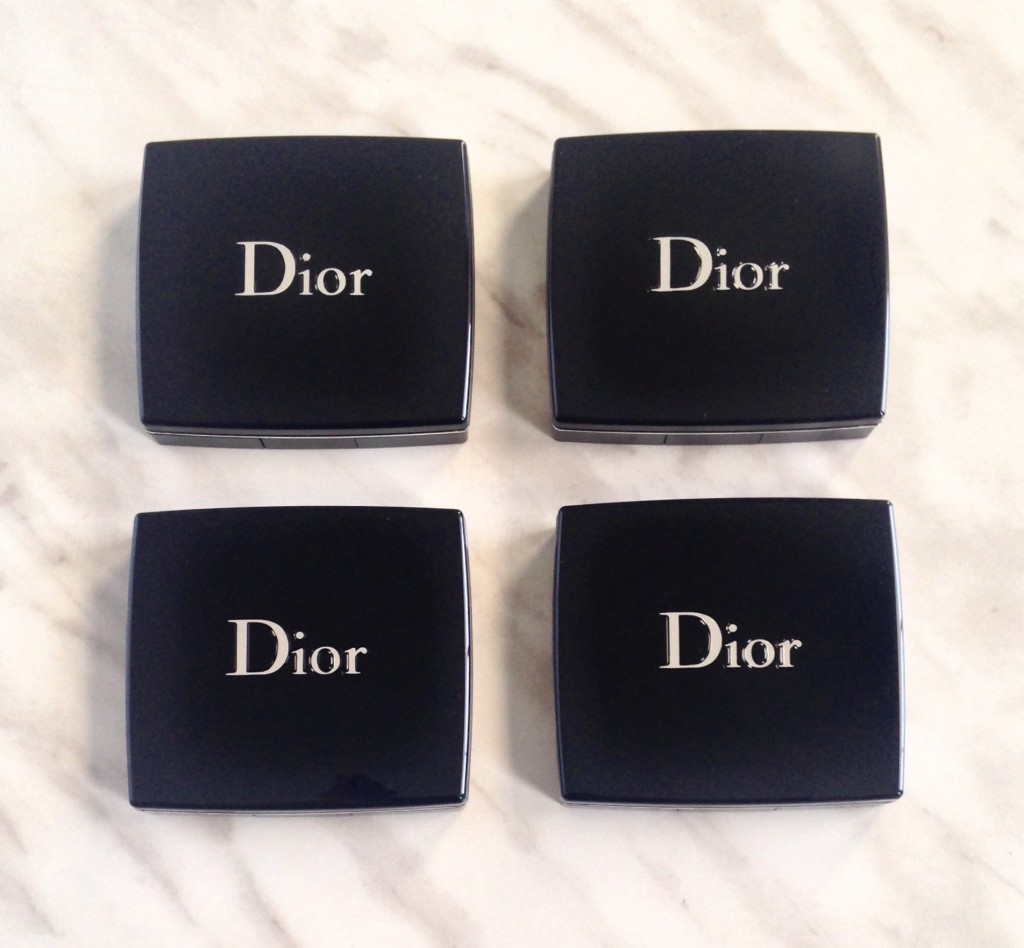 Dior Diorshow Mono Eyeshadows are described as individual shadows "featuring super-saturated hues to deck the eyes in long-lasting colors with radiant finishes." Having tried various Dior 5 Couleurs Eye Shadow Palettes before, the bar was set high.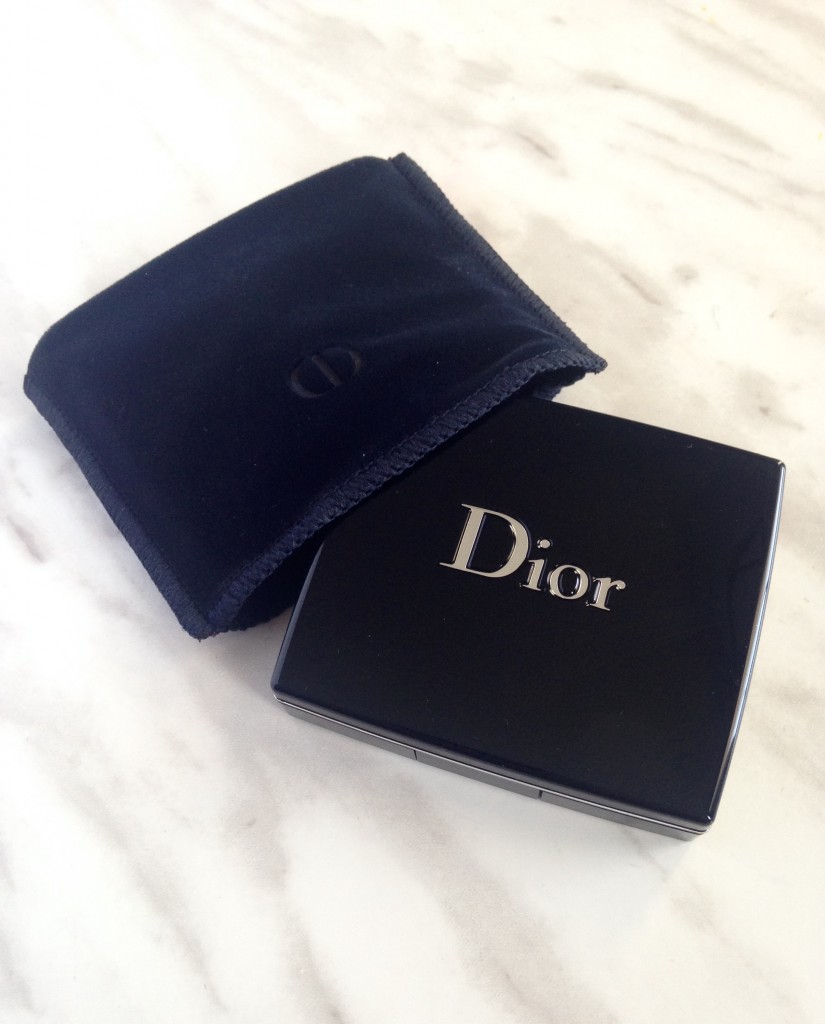 The Diorshow Shadows come packaged in individual compacts with generously sized pans. They are available in four different finishes, matte, silk, glitter and metallic. I found that each of the shadows applied best on to bare skin and use of a eye primer was not necessary. The shadows have a creamy consistency so they adhere well on their own. They can however be used 'wet' with the addition of a liquid transformer or by spraying your brush with some Prep n Prime.
Dior Cosmopolite (658) Diorshow Mono Eyeshadow is a copper gold shade with a frosted sheen finish. It's extremely pigmented, providing full coverage with minimal fallout. It is definitely my favourite shade out of the bunch and that's probably because I opt for either neutral or bronze eye looks.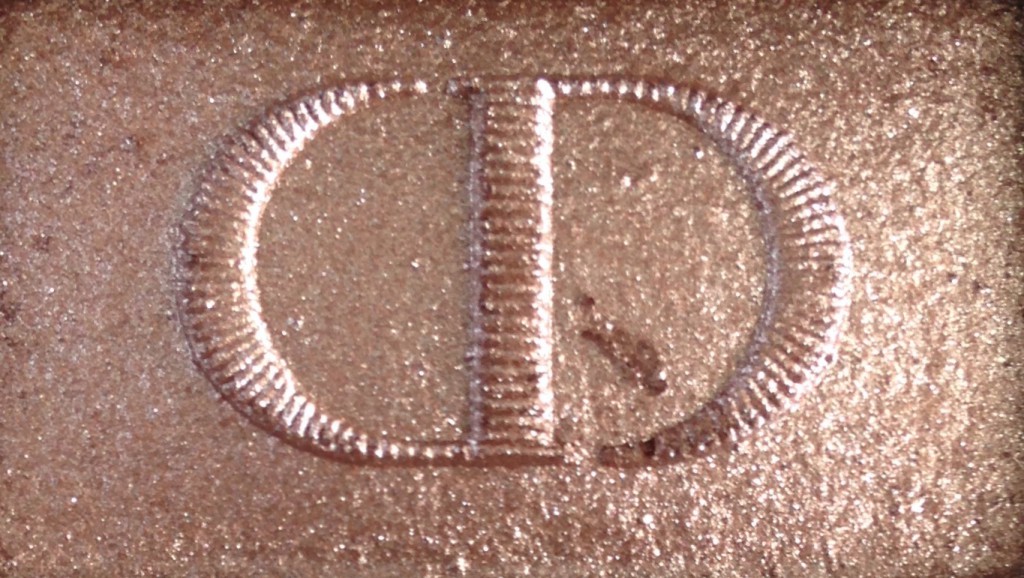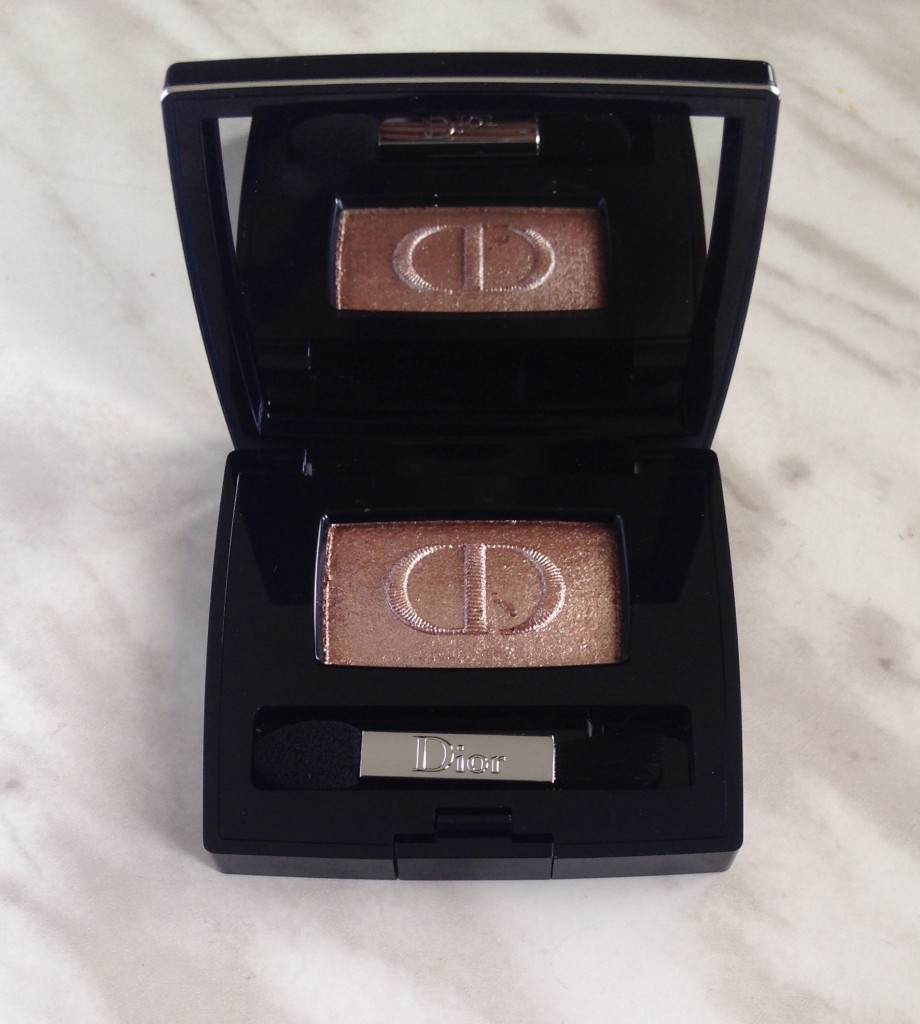 Diorshow 826 Backstage Mono Eyeshadow is an icy pink shade with a frosted sheen as well.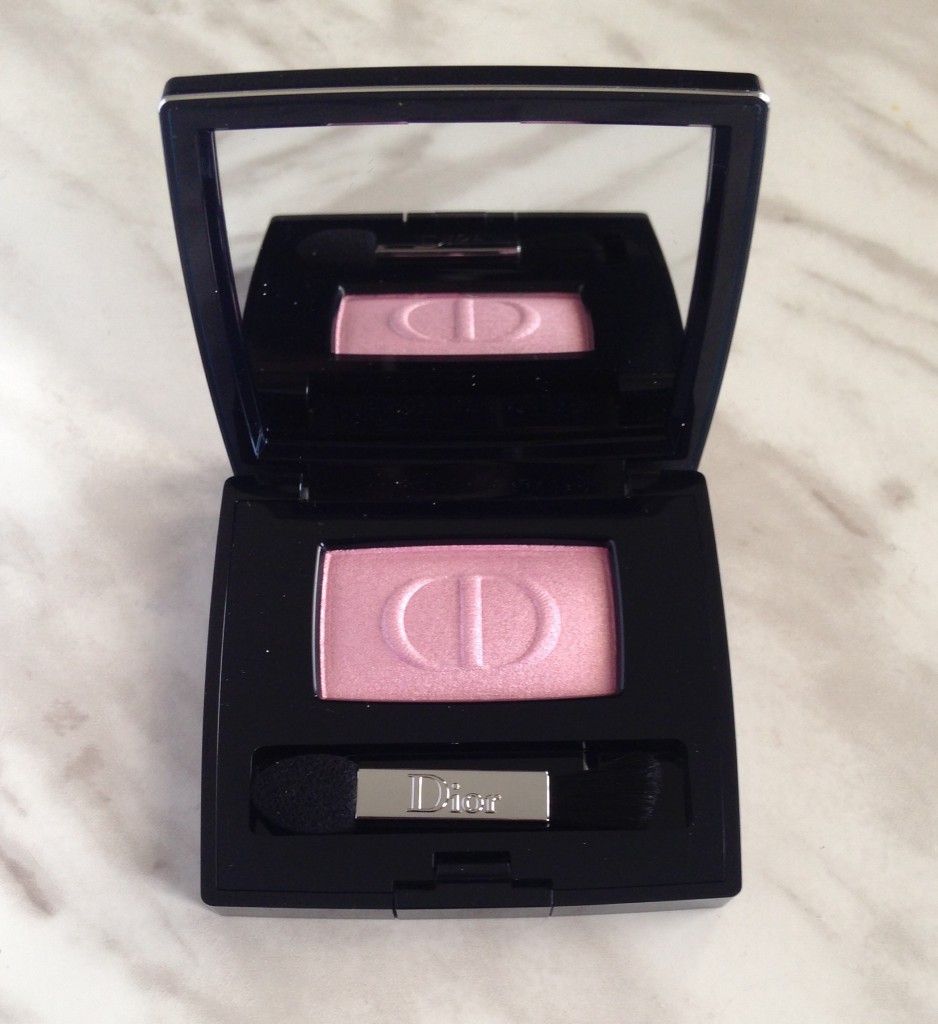 Diorshow 980 Atmosphere Mono Eyeshadow is a cool-toned purple with a soft sheen finish.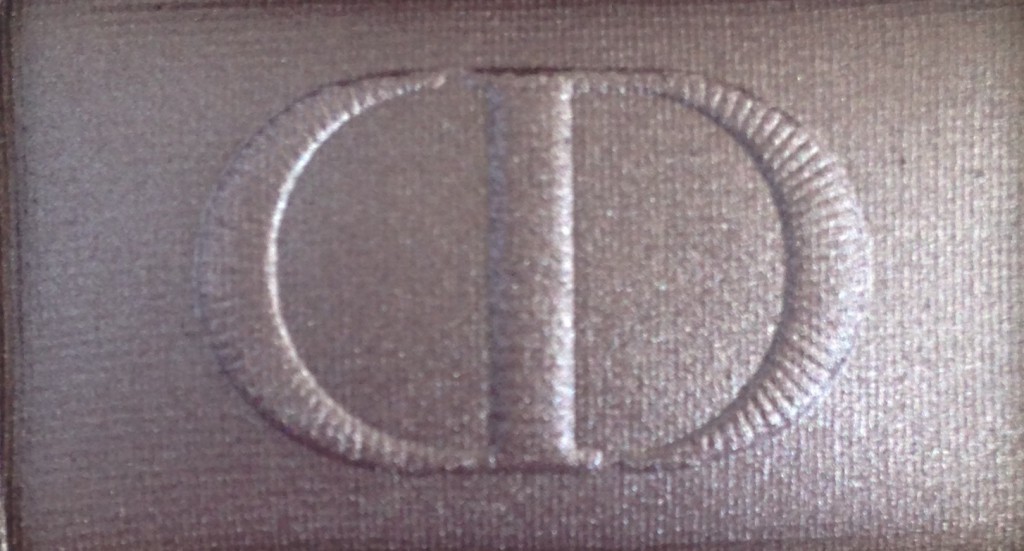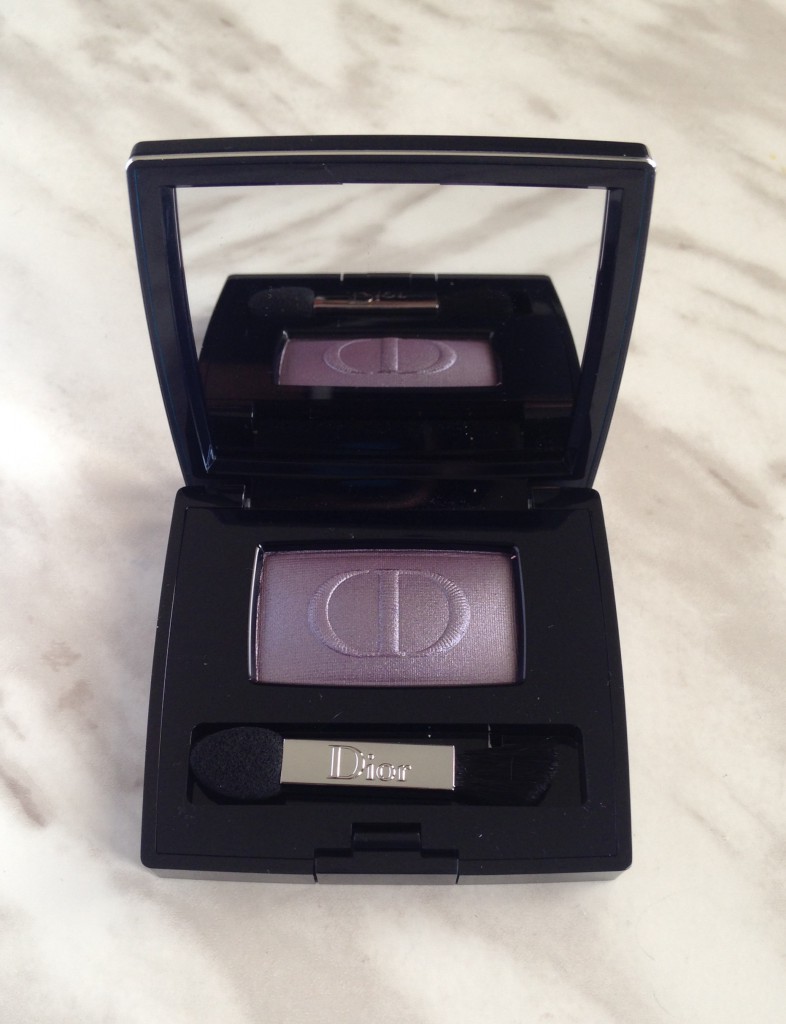 Diorshow 026 Techno Dior Mono Eyeshadow is a bold, reflective silver shade. That is hands down one of the most pigmented, glitter packed eye shadows I have EVER tried. It's creamy consistency allows it to adhere with zero fall out.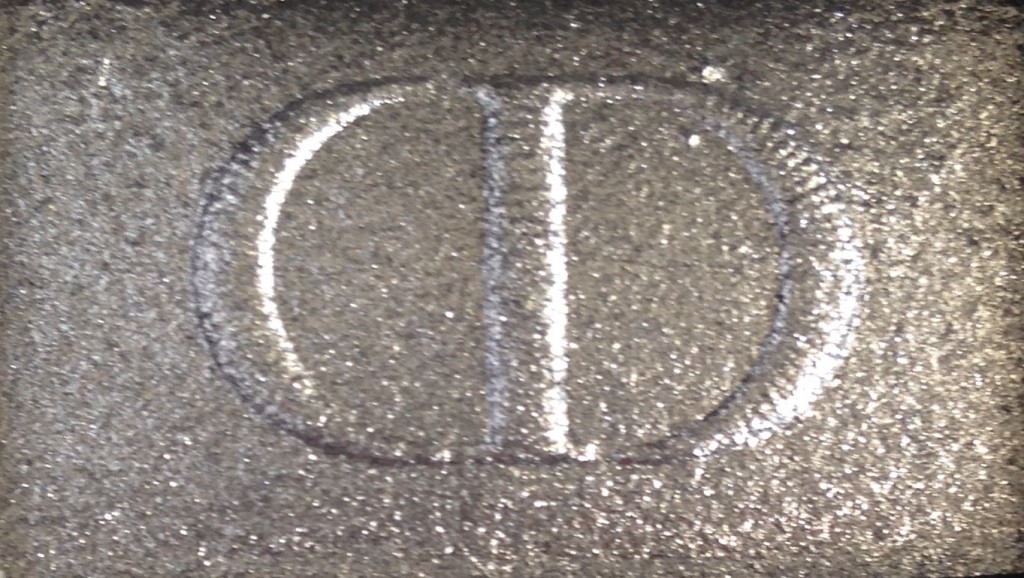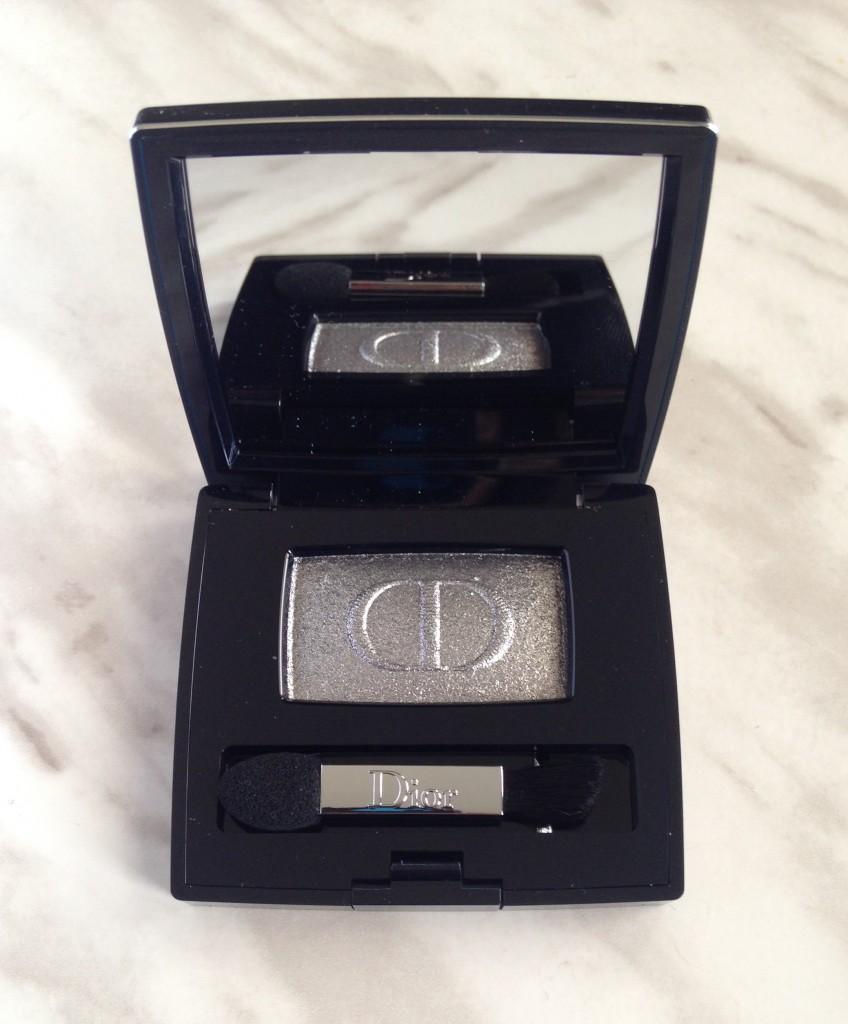 Swatches in direct sun light.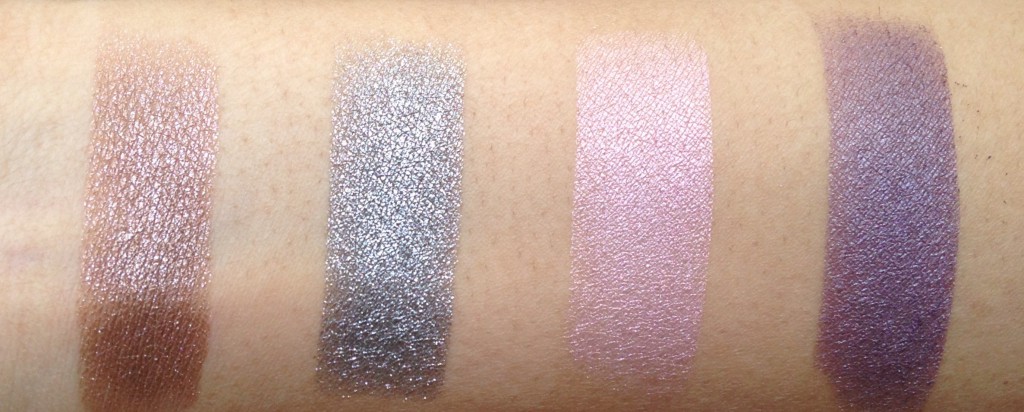 Day light.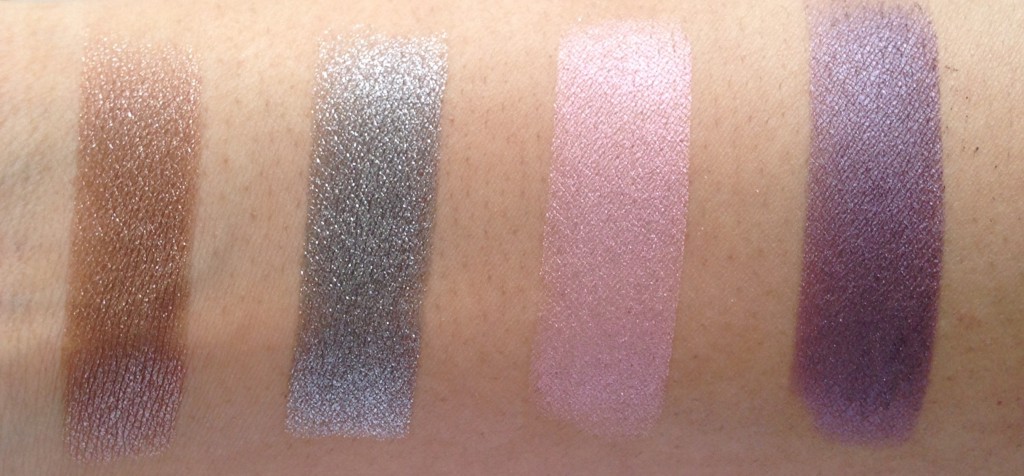 Each of the shadows lasted for well over 8 hours. The Diorshow Mono Eye Shadows retail for $36.
Moving on to the Diorshow Mascara which has been said to provide lush lashes in a coat of mascara due to its fiber formula. Available in 7 shades, I tried out Pro Mahogany #778 and Pro Navy #288.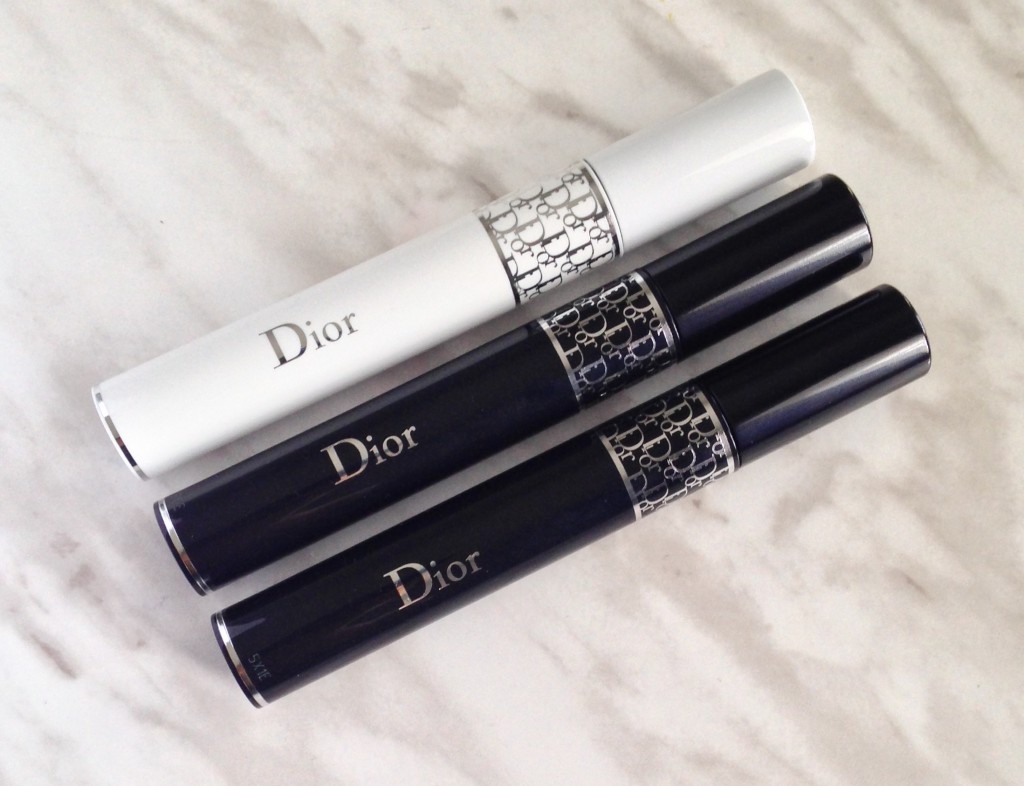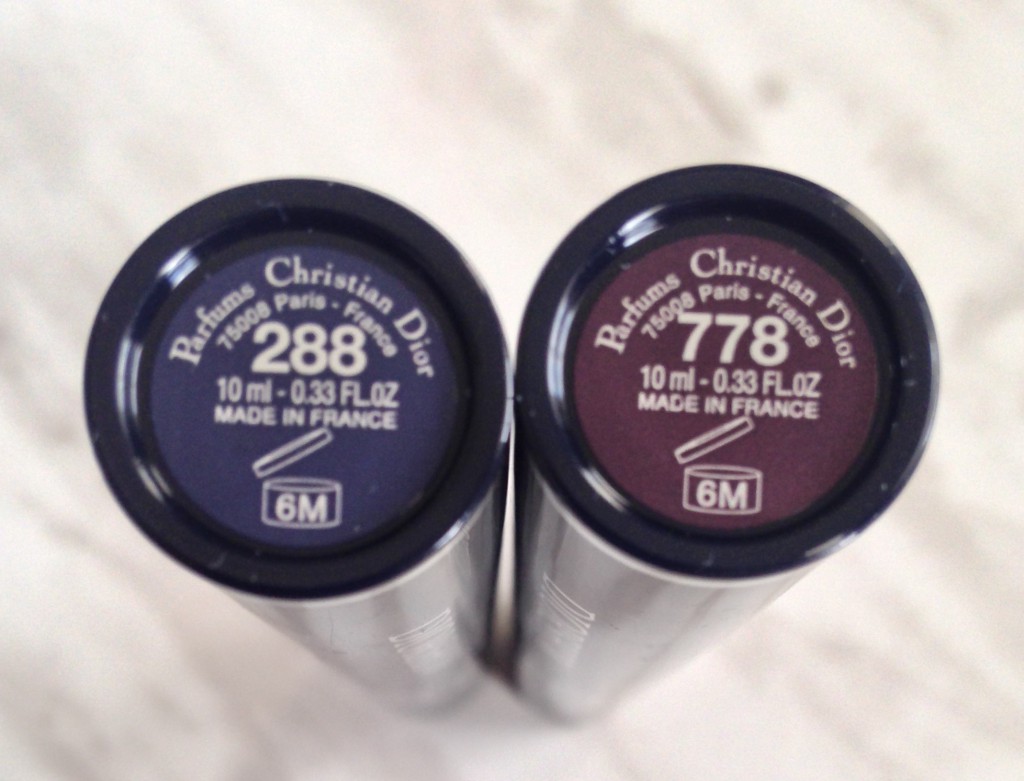 Aside from the formulation one of the most important things to be is the brush head itself. Because when you're not blessed with long lashes, the brush head can either lift and lengthen your short lashes or do nothing for you. The Diorshow Mascara has a large, densely bristled brush that coats each lash while fanning them out. Giving that false lash appearance that I adore!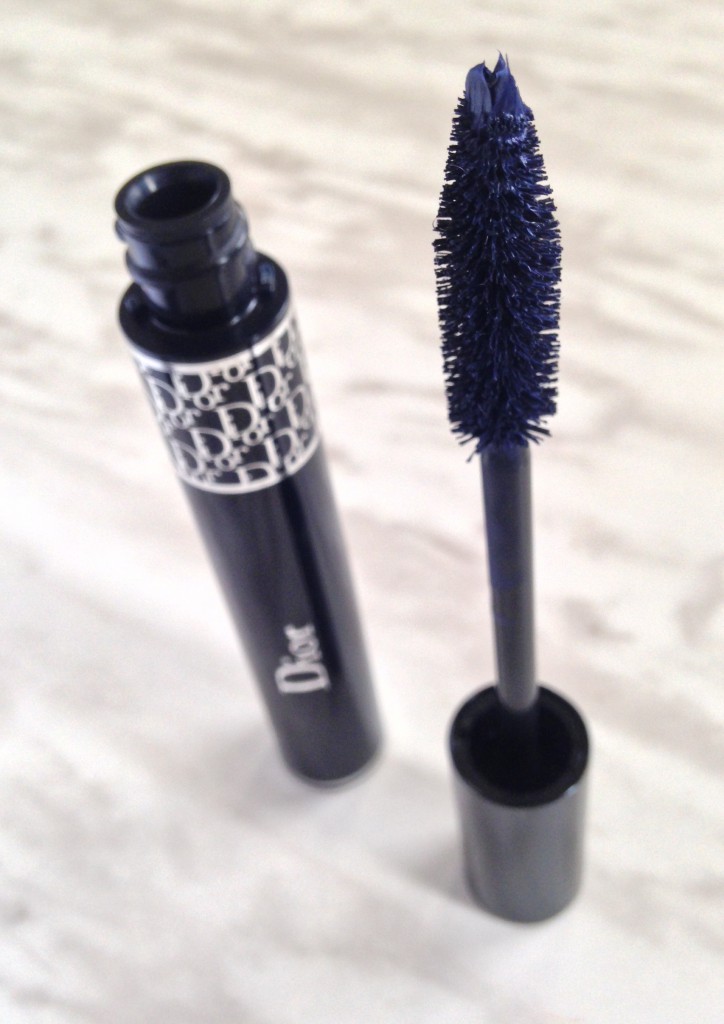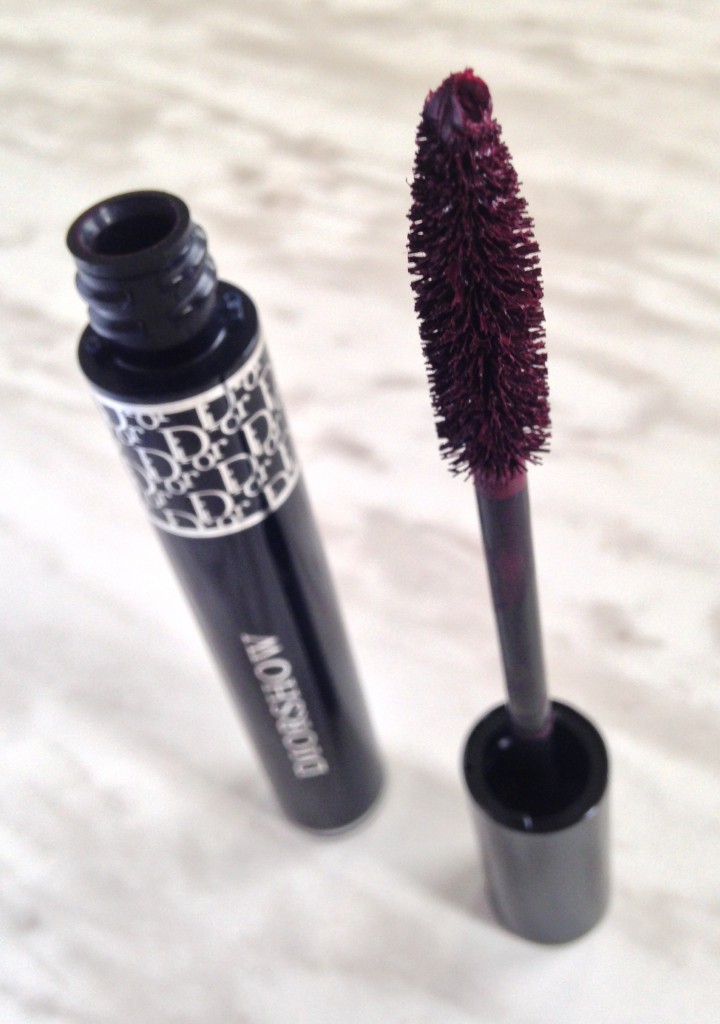 Lashes feel flexible and not stiff like they will flake through the day. Even if you reapply later, lashes will not clump together. Although these mascaras are coloured and not jet black like what I have worn my entire life. They are very subtle and the colour can mainly be seen in sunlight. I was pleasantly surprised how gorgeous Pro Navy looked! The Diorshow Mascara retails for $36.
While we're talking about mascara, the Diorshow Collection also features a Diorshow Maximizer 3D Triple Volume Plumping Lash Primer. Lash primers are truly amazing, they make the biggest difference compared to using mascara alone. Volume is instantly double if not tripled by using a coat of the Lash Primer.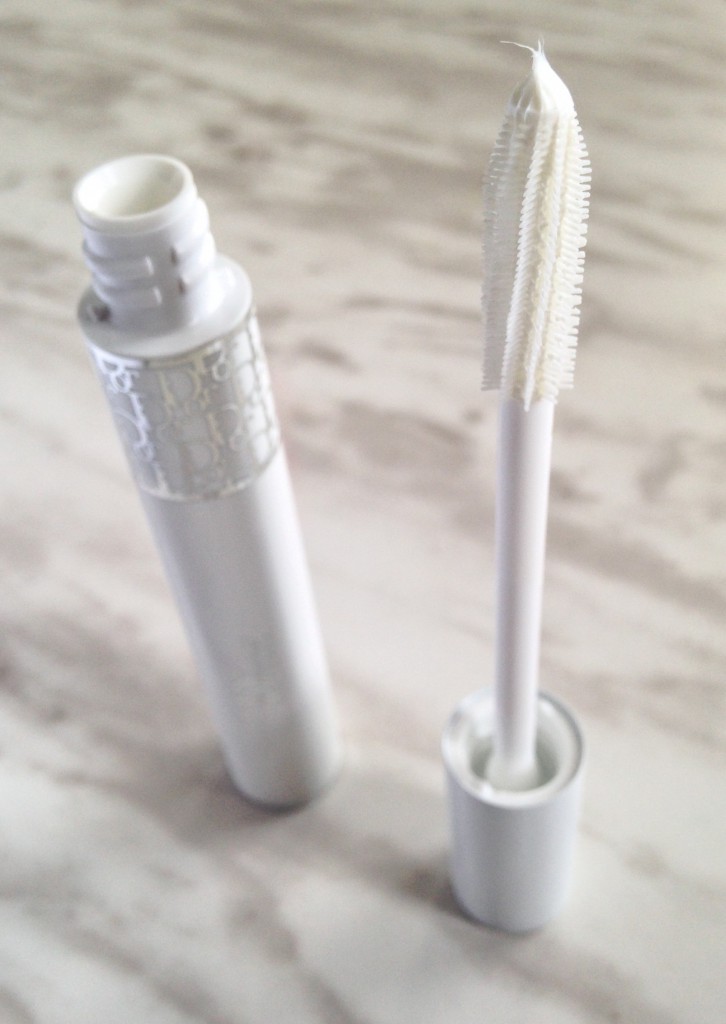 The Diorshow Maximizer 3D Triple Volume Plumping Lash Primer contains a complex that strengthens and smooths lashes over time. It has a light airy consistency with a brush head similar to the Diorshow Mascara that coats each lash. What I really liked most about it is the curl it gives to my straight downward-growing lashes. Which makes them appear longer.  Dior's Lash Primer retails for $37.
My staple beauty product is eye liner, I am always wearing eye liner. I look for products with an immense amount of pigmentation, that are non-transferring, smudge-free, water proof and basically anything else that will keep it in place for 18 hours at a time.
The Diorshow Pro Liner (Waterproof) ($36 CAD) is said to be a hybrid between a pencil and a liquid liner. It applies like a pencil liner but has the fluidity/gliding ability of a liquid liner. They are available in 10 shades and I tried out #862 Pro Magenta, #772 Pro Mahogany and #082 Pro Anthracite.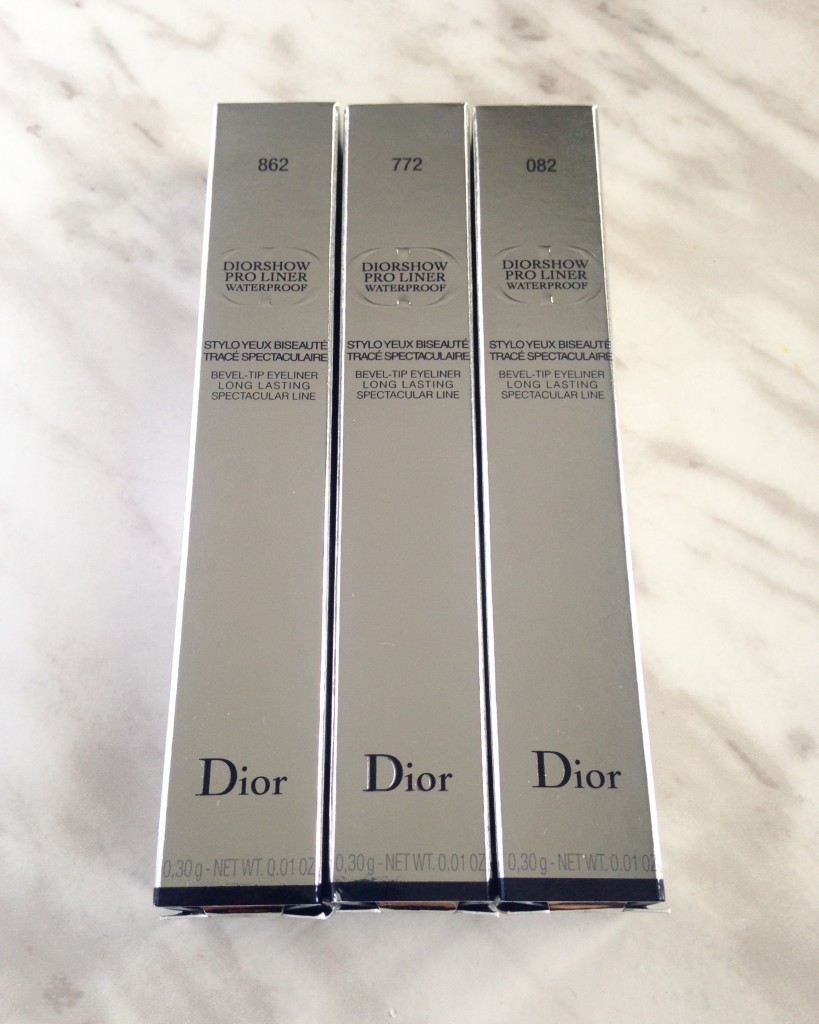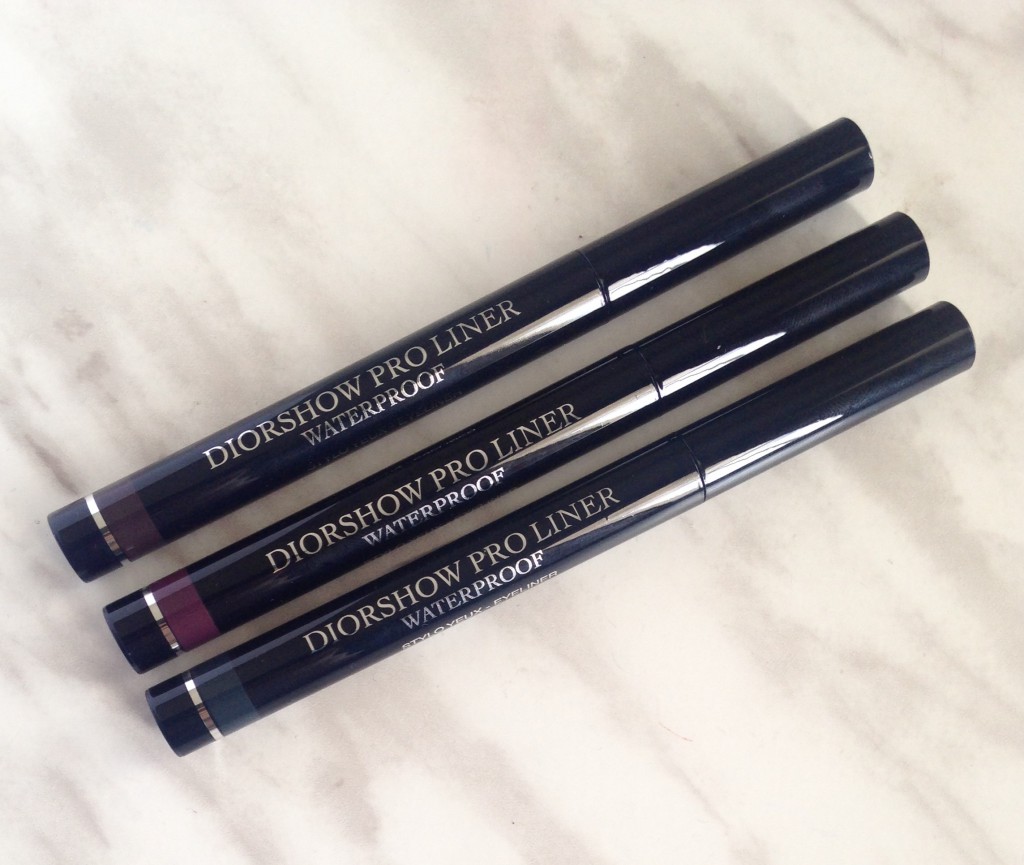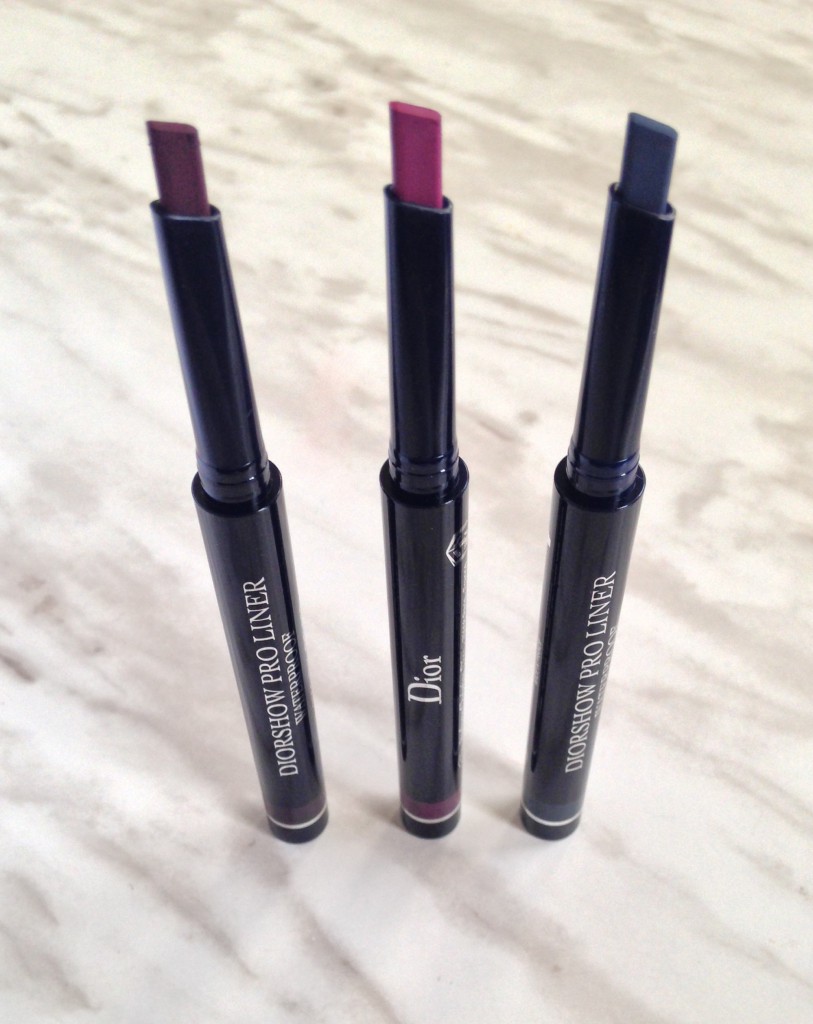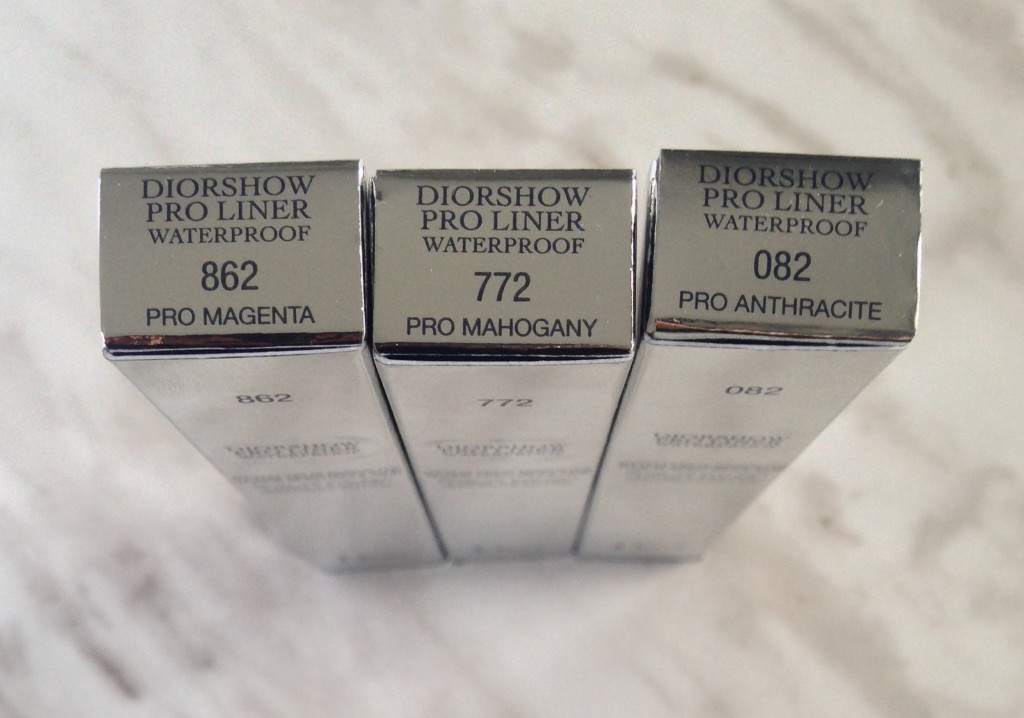 From the name itself, I was sure this would be something I like. Packaged in a twistable pen form, the liner has a thin angled tip. The point allows you to get close to the last line as well as create a sharp wing and the flat edge allows you to create a thicker line. The Pro Liner is extremely pigmented! One gentle swipe provides you with the coverage seen below.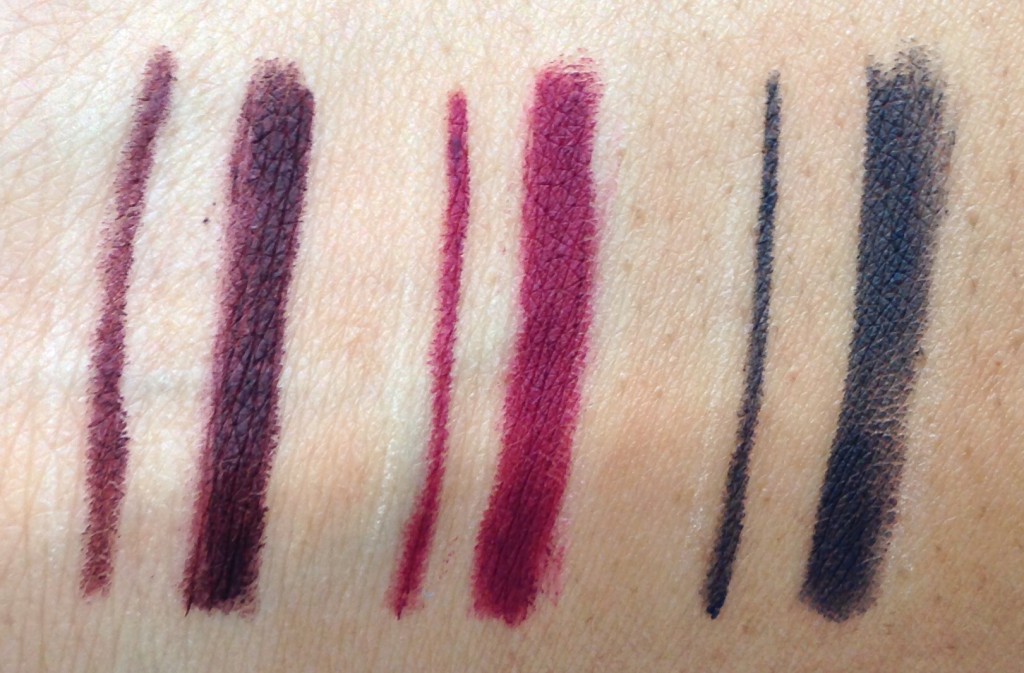 #862 Pro Magenta, #772 Pro Mahogany and #082 Pro Anthracite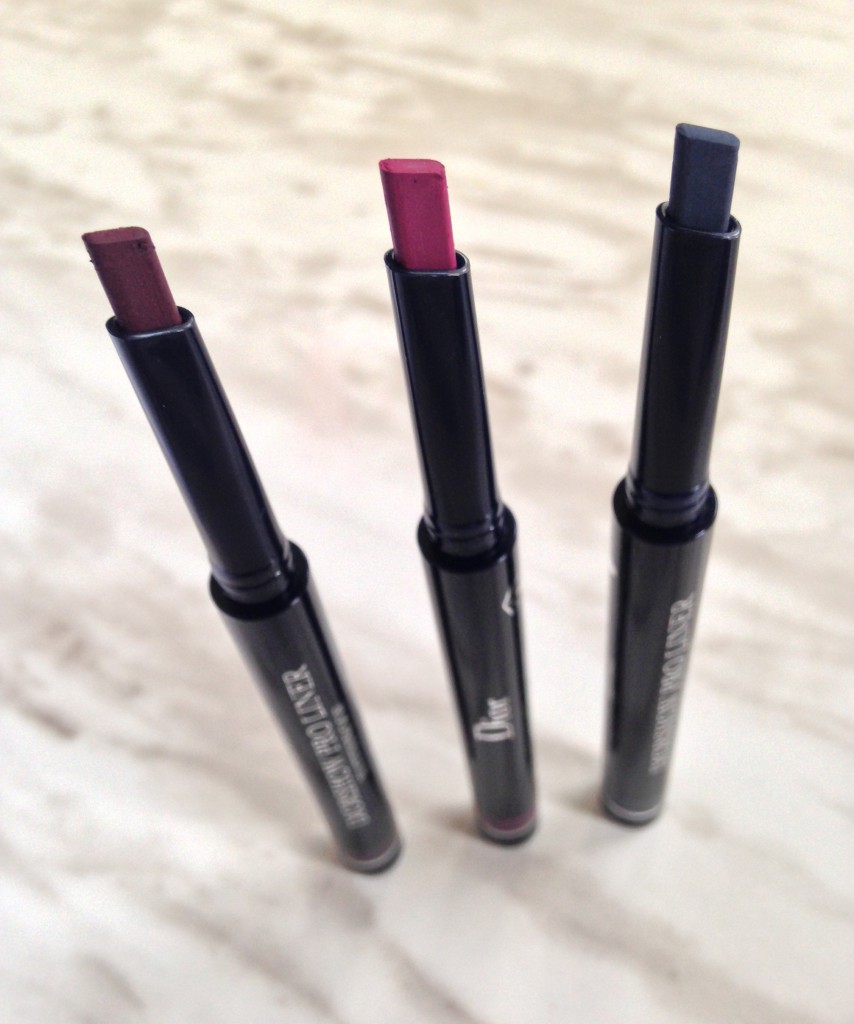 Once applied, the liners don't budge. The only thing that will remove them is an oil based makeup remover. The Diorshow Pro Liners retail for $36 CDN.
Moving on to the brows, the Diorshow collection features Dior's All-In-Brow Long-Wear Brow Contour Kit. Which contains 2 brow colours (one light and dark shade), brow wax, a brow brush and 2 angled brushes. All stored snugly into one compact, which makes it extremely convenient to travel with.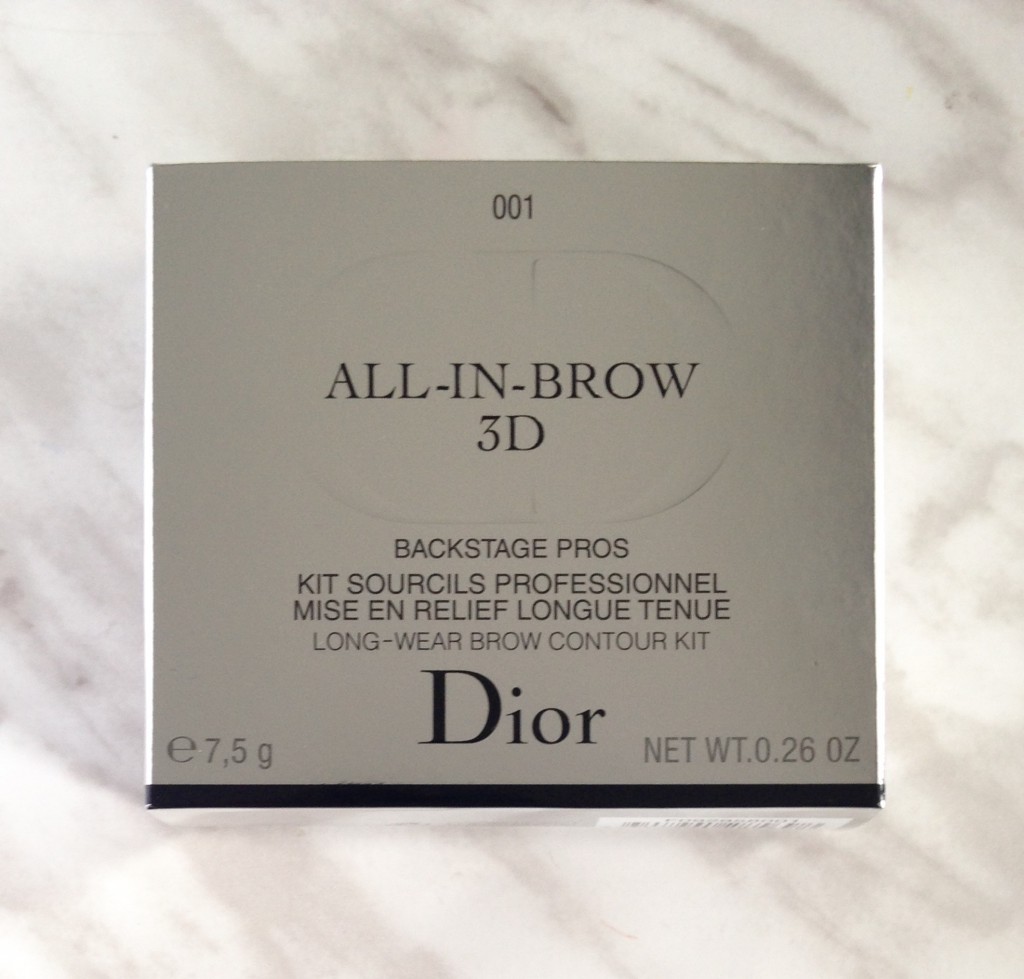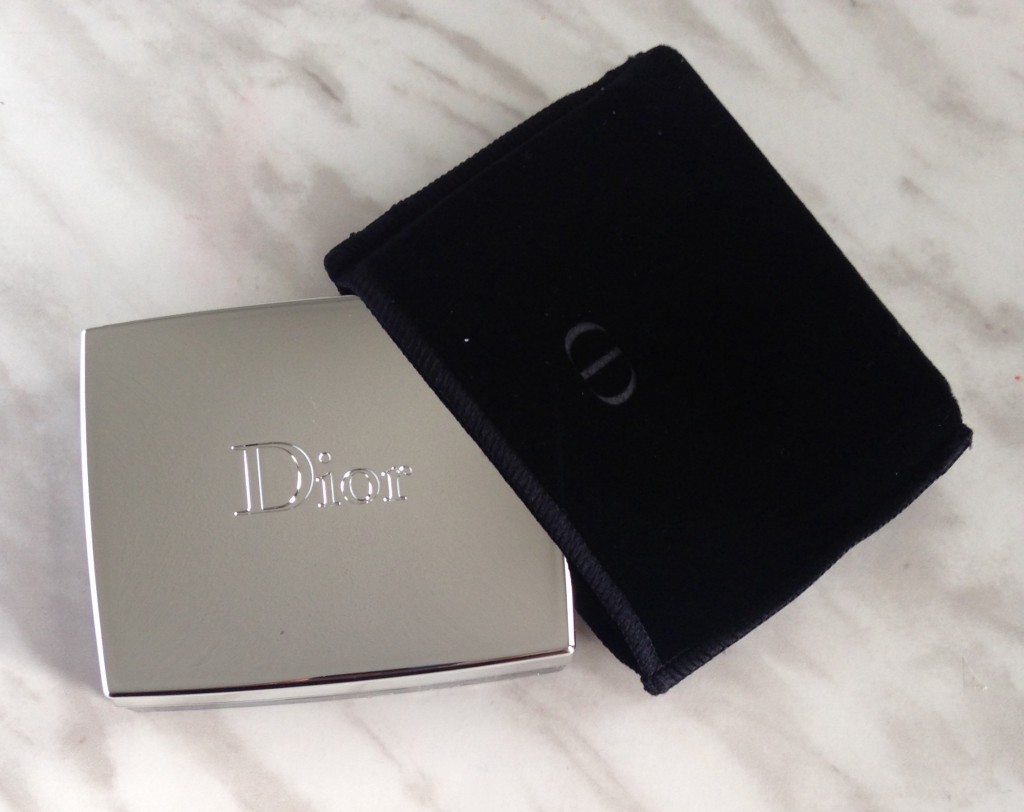 The All In Brow Long Wear Brow Contour Kit is available in a brown and blonde variation.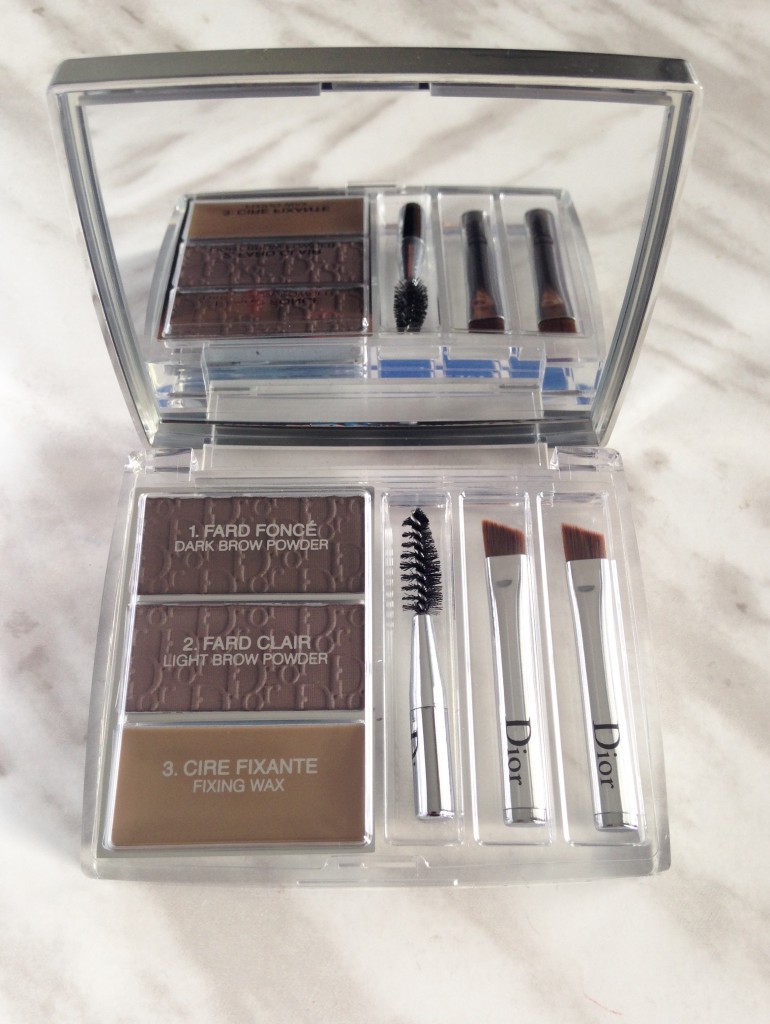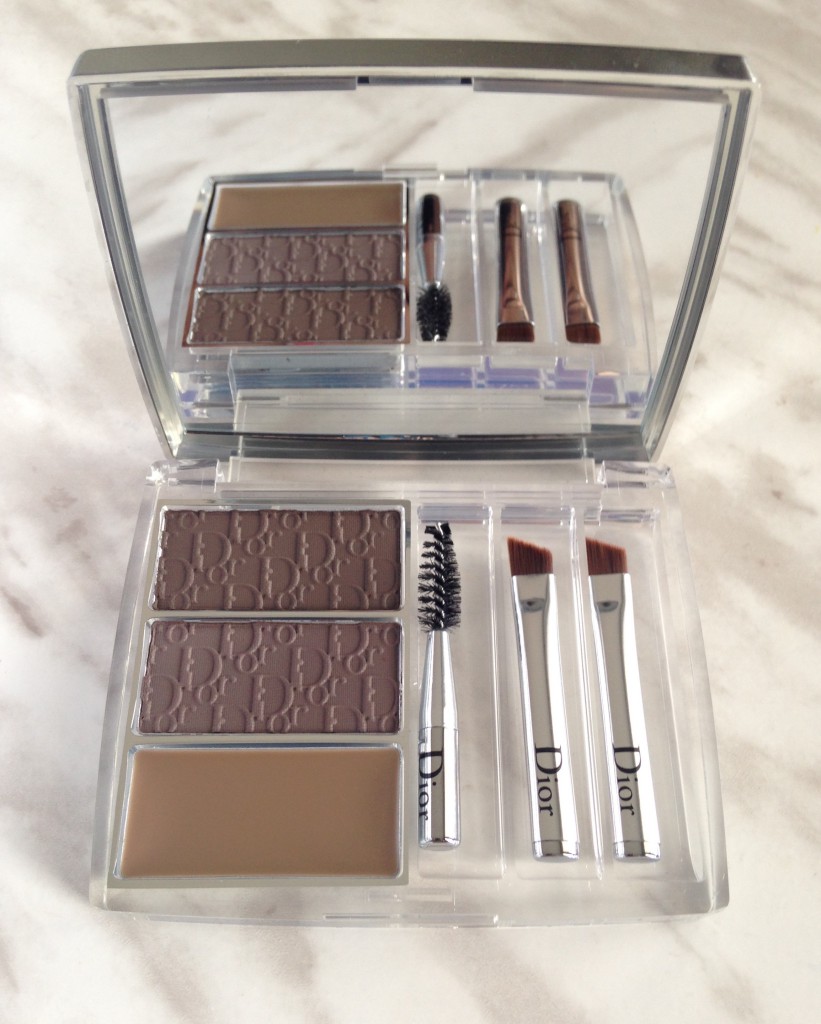 The two shades go beautifully together. Used together you can create an ombre like effect ensuring that you never have sharpie brows and instead perfect, groomed brows that tie in your entire makeup look. Or use the darkest shade by itself if you have darker brows. The wax holds the hair in place and is waterproof so your filled in brows will make it through sweat and a swim (maybe).
The brow kit retails for $64 and is ideal if you have blond to dark brown brows or if you have dark brows but prefer to fill them in with a softer shade.
The Diorshow Collection products can be purchased at Dior counters, The Bay, Sephora.ca and Holt Renfrew.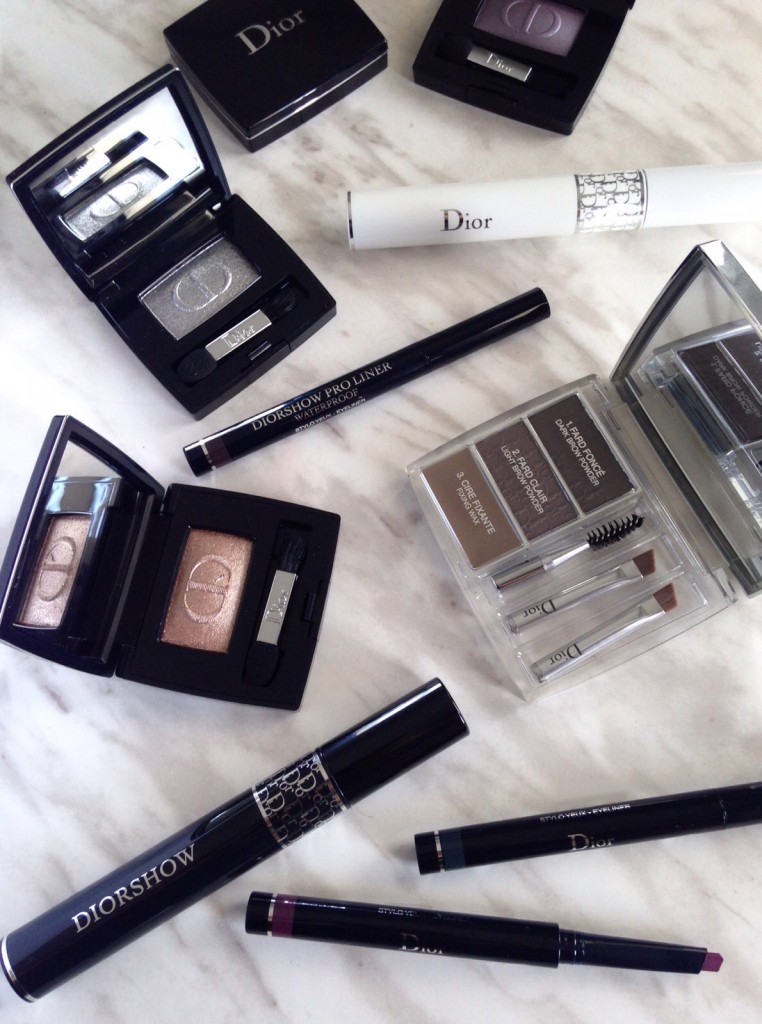 Aishwarya