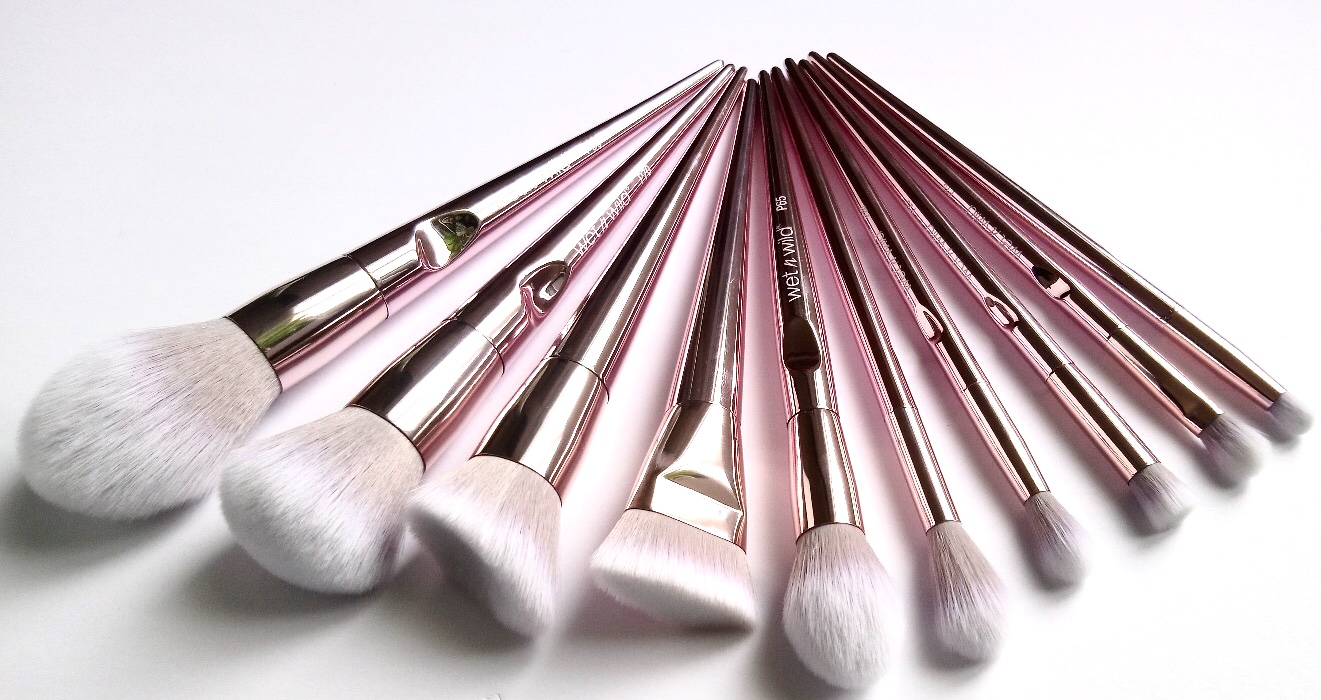 Today, I'm coming to you with a post that I am extremely excited about. Growing up, I purchased products from this brand time and time again because of the quality and their unbeatable price. Today, this drugstore brand outshines all and is even more exceptional than before. What brand is this that I speak of? It's Wet N Wild! One of their recent additions are the Wet N Wild Pro Makeup Brushes. I personally adored the original Wet N Wild brushes and thought they were perfect as is but here we are working with absolute perfection!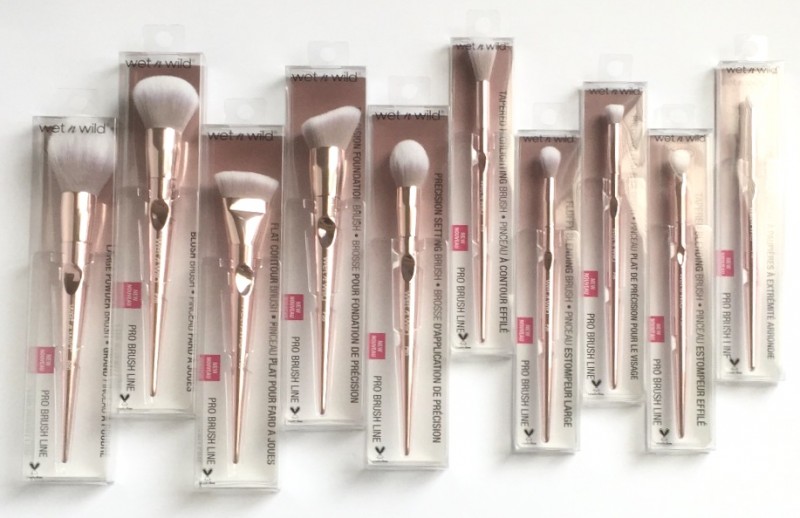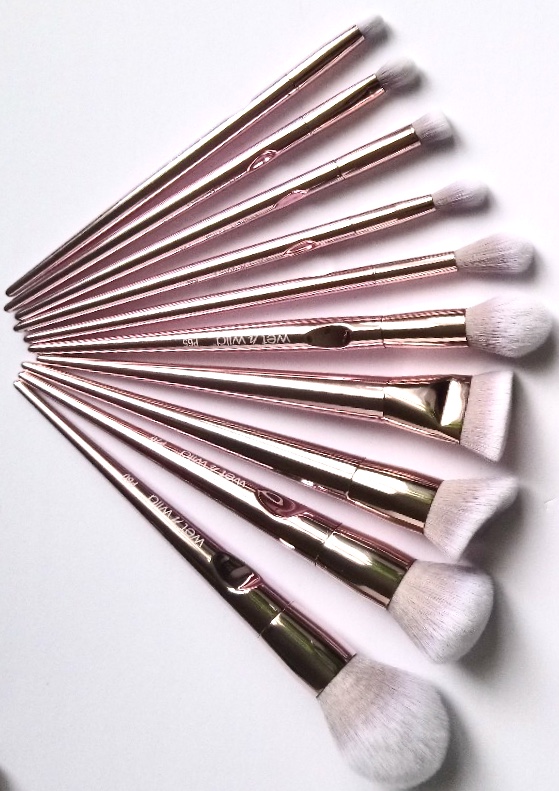 The PRO line consists of 10 face and eye brushes. Stunning, chromatic, rose gold handles and ferrules house the softest, yet densely packed bristles.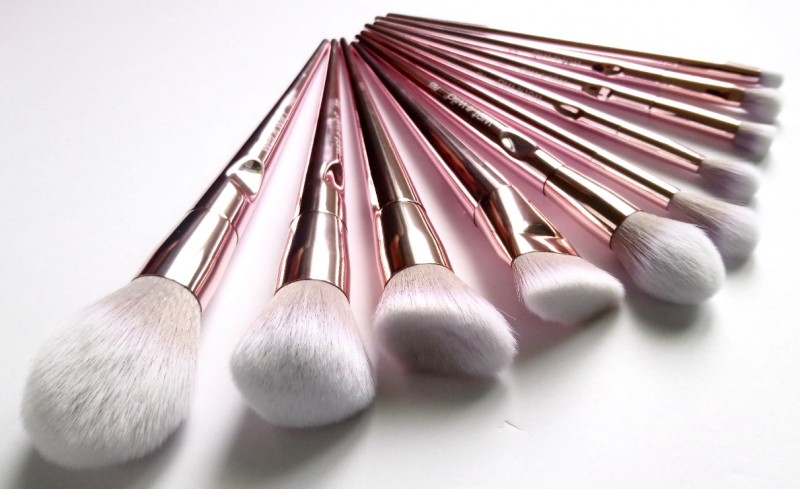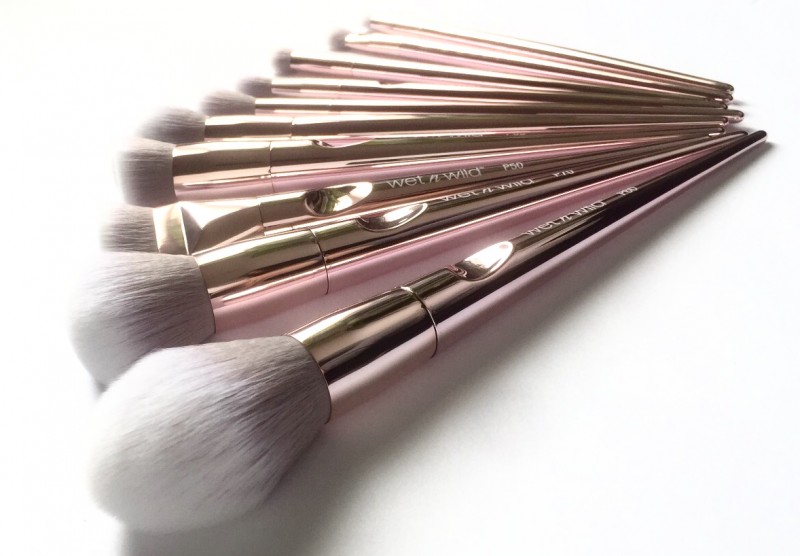 The bristles are a bright white, which pair beautifully with the rose gold. The handle has a little groove to allow you to rest your finger on. Providing a very comfortable and ergonomical hold.
The brushes consist of:
Large Powder Brush 
Blush Brush 
Flat Contour Brush 
Precision Foundation Brush 
Precision Setting Brush 
Tapered Highlighting Brush 
Fluffy Blending Brush 
Tapered Blending Brush
Precision Flat Face Brush 
Dome Pencil Eye Brush 
Here are 5 of the larger face brushes. Chisel, buff, stipple, bronze, blush your skin with ease. These brushes are perfectly angled to fit the contours of your face. The bristles don't absorb a substantial amount of product, which means your favourite products will last longer and not end up in your makeup brushes.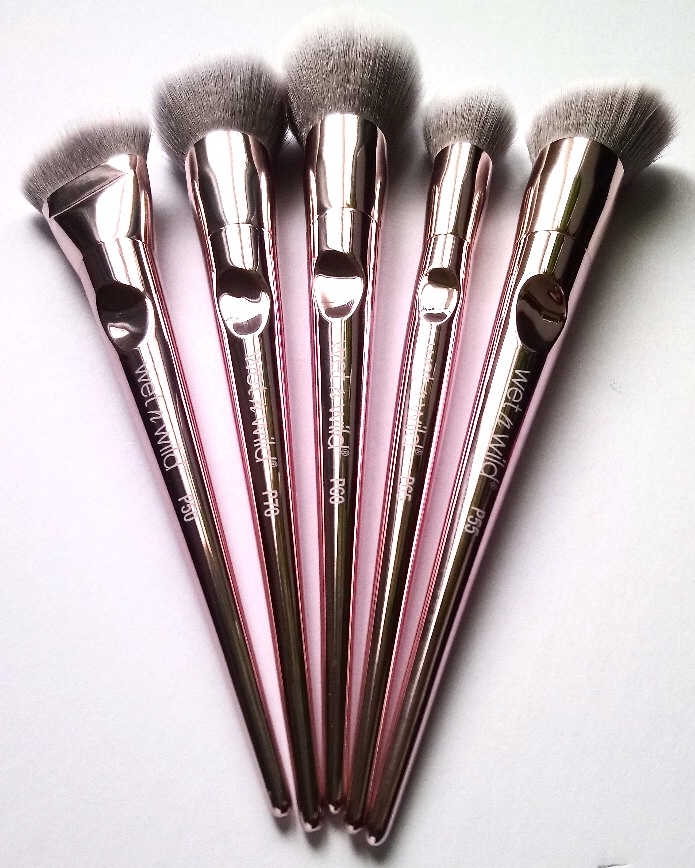 The eye brushes are ideal for packing on eye product, smudging, blending and ensuring that all the shades transition seamlessly into one another. The brushes are perfectly weighted, which plays a significant part in determining the finish of your makeup.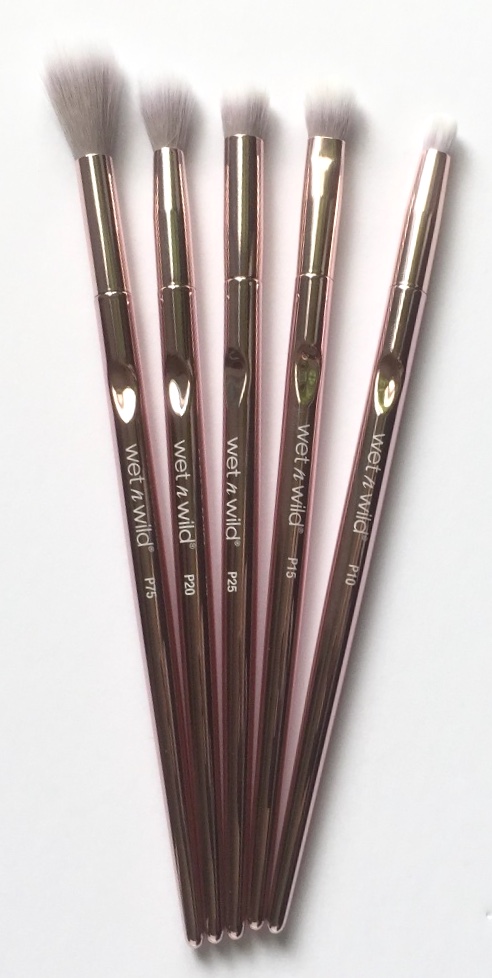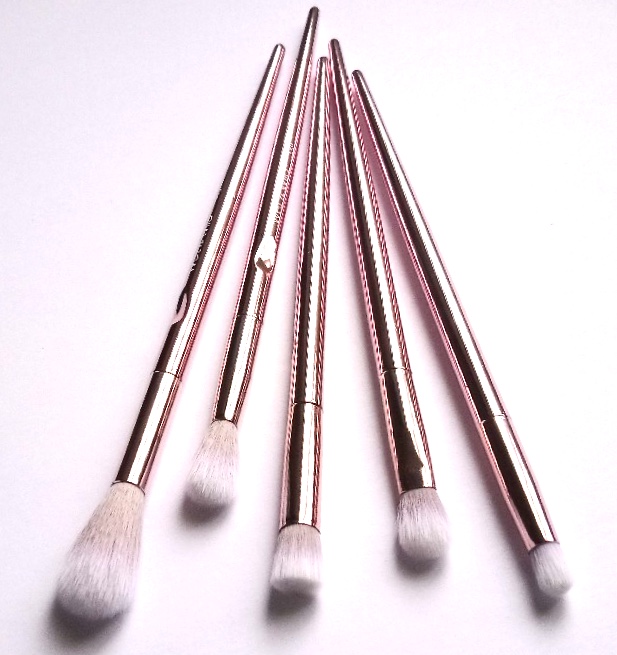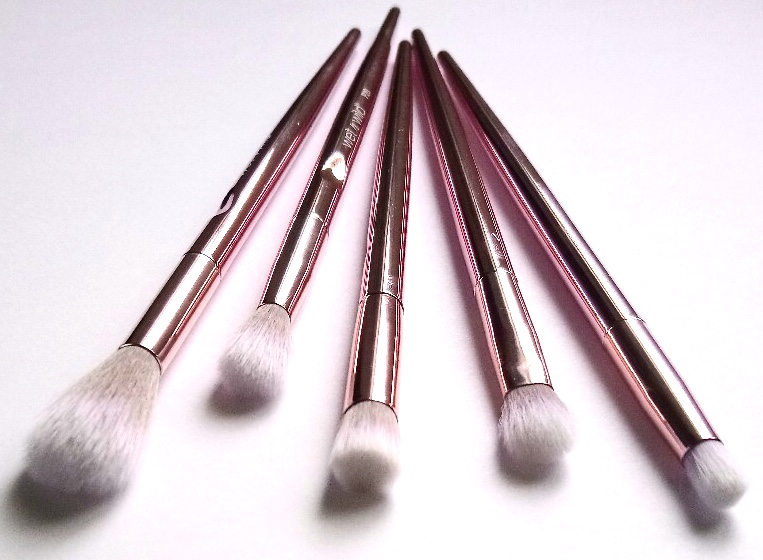 After months of using these brushes, I haven't noticed any shedding or any signs that the bristles may be becoming loose.There genuinely isn't anything negative for me to say about this line. They are quality products, affordable and comparable to higher end makeup brushes. However, if there is one thing I would say to be mindful of, is that the bristles, given their white colour can potentially stain.
So whether you're looking to replace your makeup brushes or add a few core brushes to your collection. The Wet N Wild Pro Brushes will undoubtedly make a beautiful addition to any vanity.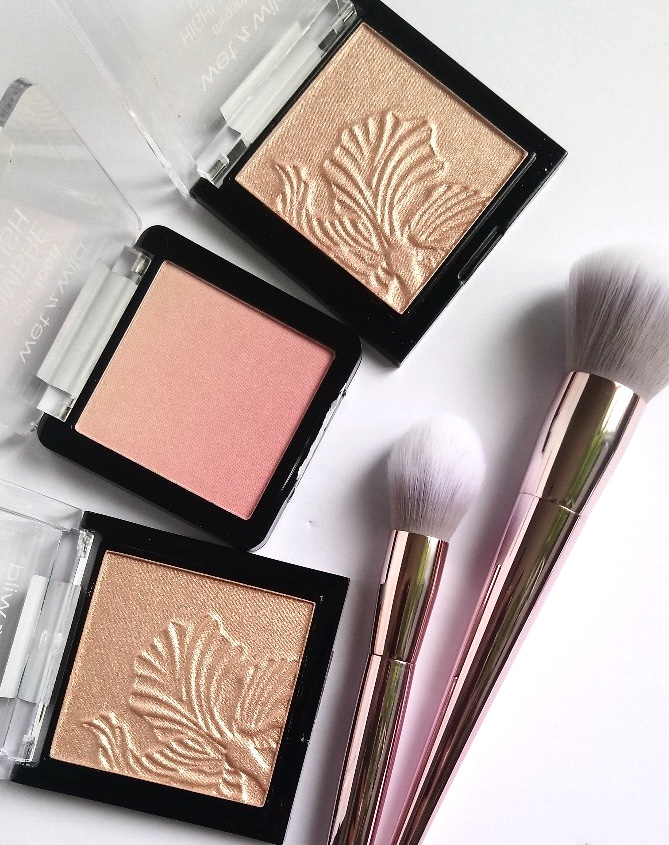 Makeup brushes over time and with consistent use need replacing to ensure a perfect makeup application. This can be downright expensive. However the Wet N Wild Pro Makeup Brushes are priced affordably at $5.99-$7.99 for each brush and $69 CDN for the set.
If you're looking for an even better deal, their
Essential Brushes
range from
$0.99-$2.99 CDN. 
Believe me these brushes are amazing and you need to see them for yourself (if you haven't already)!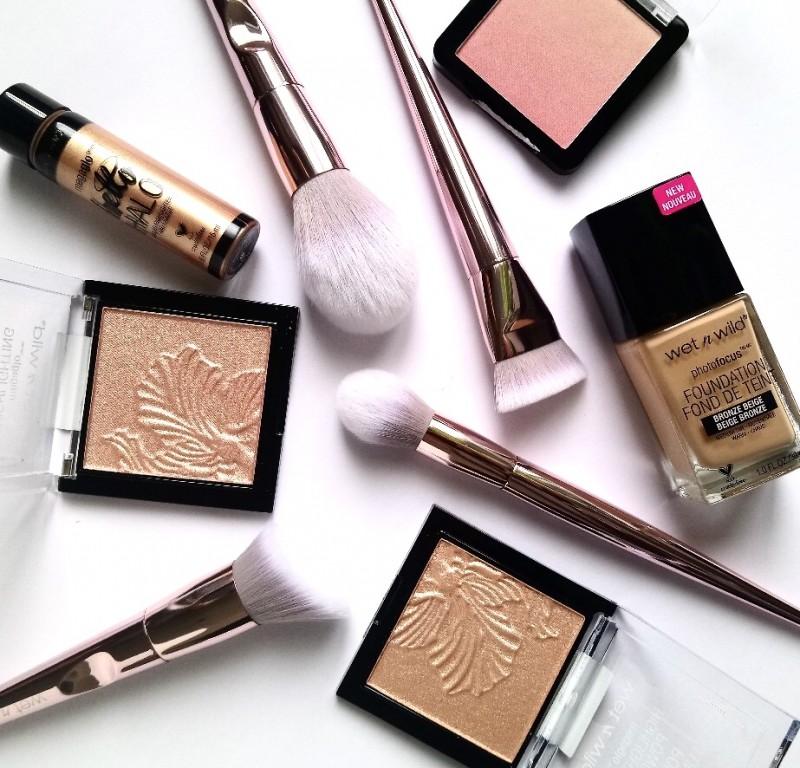 Click here to find the Wet N Wild Pro Makeup Brushes near you.