Avon Home items are incredibly trendy and there are always an assortment of items in each featured collection. The Seaside Garden Collection x Avon, incorporates blue and white hues from the sea and sand to create a tranquil setting in your very own home. Keep reading to see each of the pieces.
With anything, you need a good foundation. These blue and white striped, Seaside Garden Place Mats (Set of 4) ($19.99) set the perfect tone for all of the pieces that will be added to the table setting.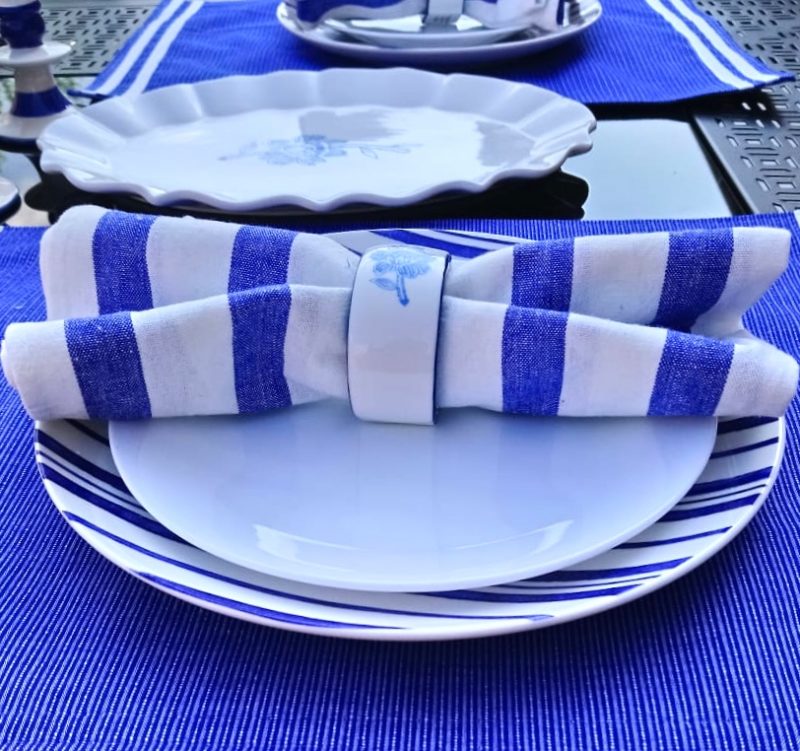 Adding some patterns atop the solid blue placemats, the Seaside Garden Dinner Plates (Set of 4) ($29.99) pair beautifully together. These ceramic dinner plates are weighted, which is important if you're hosting outside. So that your meal stays put regardless of the wind.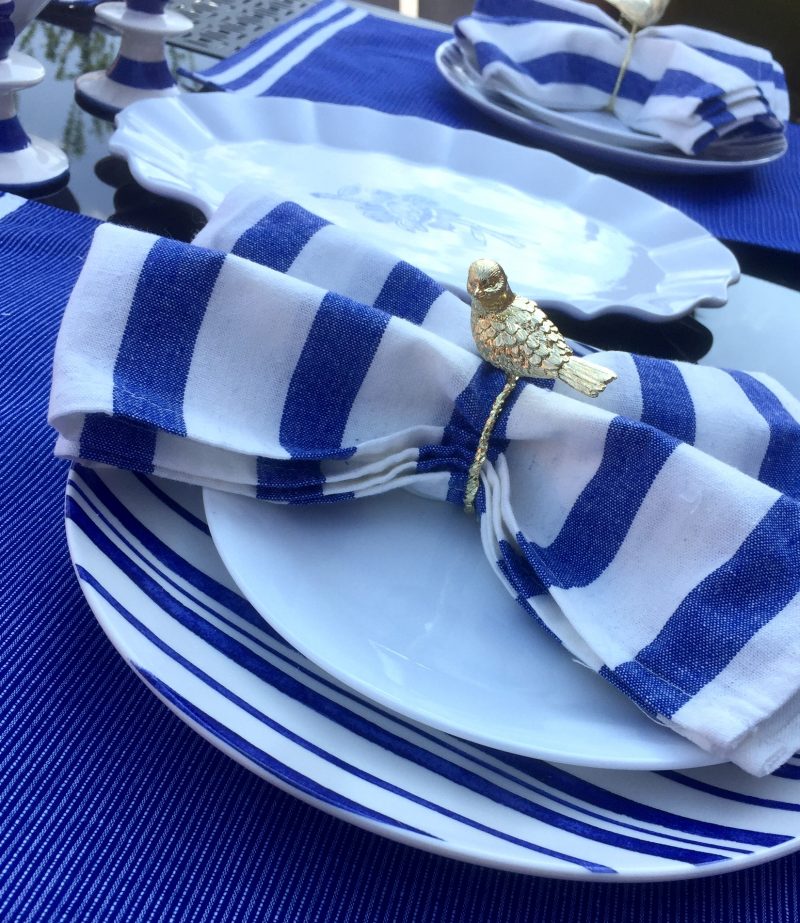 Amazing how something as simple as napkins can jazz up a table setting. Folded or rolled to your liking, these striped cotton napkins add a nice elegant touch. Striped Fabric Napkins (Set of 4) retail for ($16.99) (*note napkin ring pictured is from Avon Home Savannah Blooms Collection).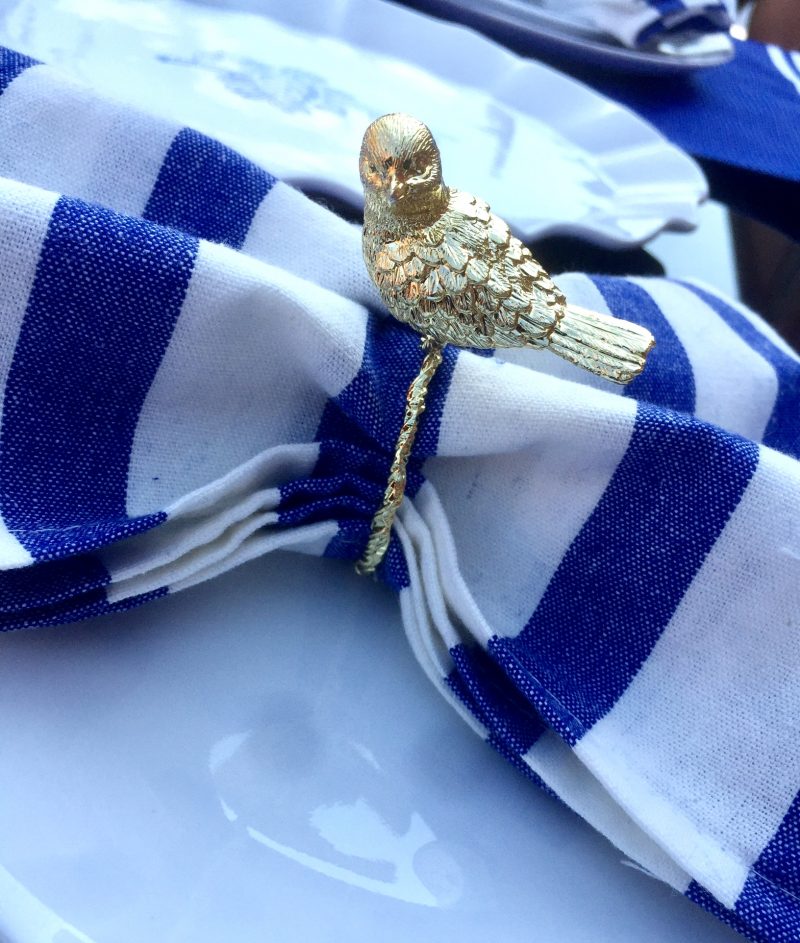 Continuing the cobalt blue and ivory white theme, these porcelain napkin rings, tone down the striped napkins. Each piece balances one another out. Seaside Garden Napkin Rings (Set of 4) is priced at ($12.99).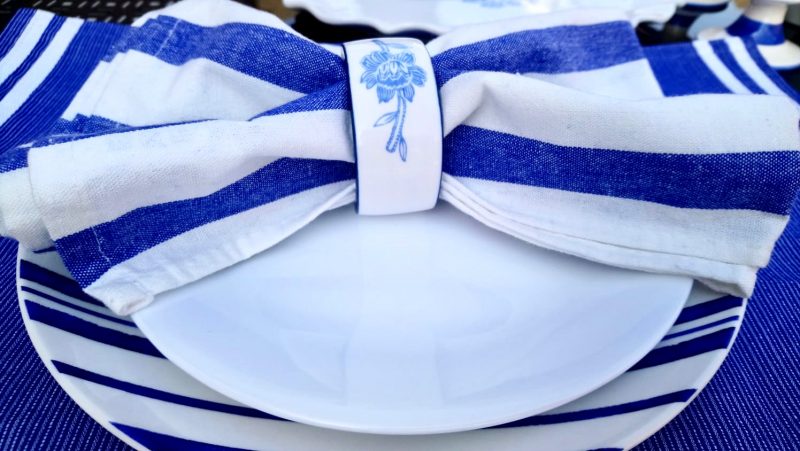 This porcelain Seaside Garden Serving Bowl ($24.99) is the perfect size to serve up a fresh, colorful Summer salad. The crisp white makes anything you put inside the bowl, stand out.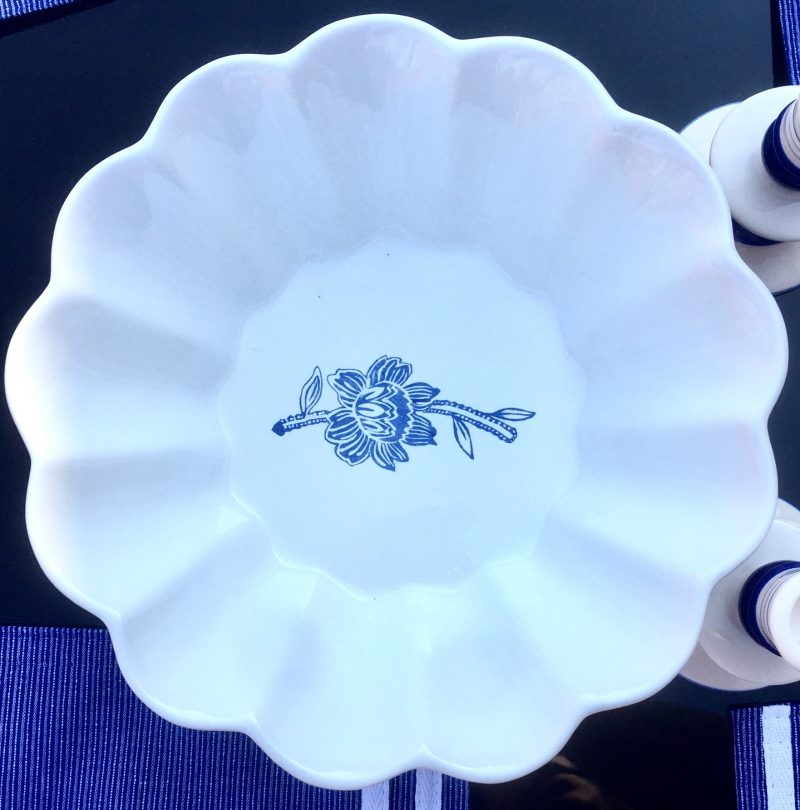 I genuinely believe that it's not what you serve but how you serve it. Presentation is important, as we feast with our eyes first. So why not serve up your main on this elegant floral Seaside Garden Serving Platter ($24.99).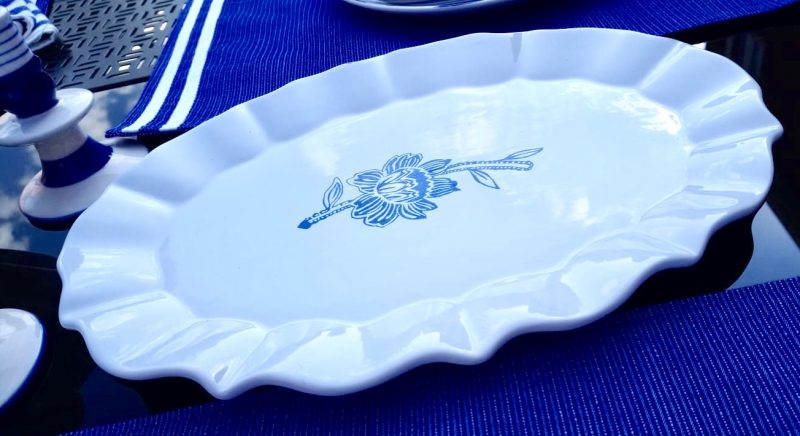 The Seaside Garden Mini Watering Can ($16.99) is a totally functional yet a decorative piece for your home or garden. This copper toned watering can is too cute not to show off. When I'm not using it for what it's intended for, I add some fake plants to make this a center piece when entertaining guests.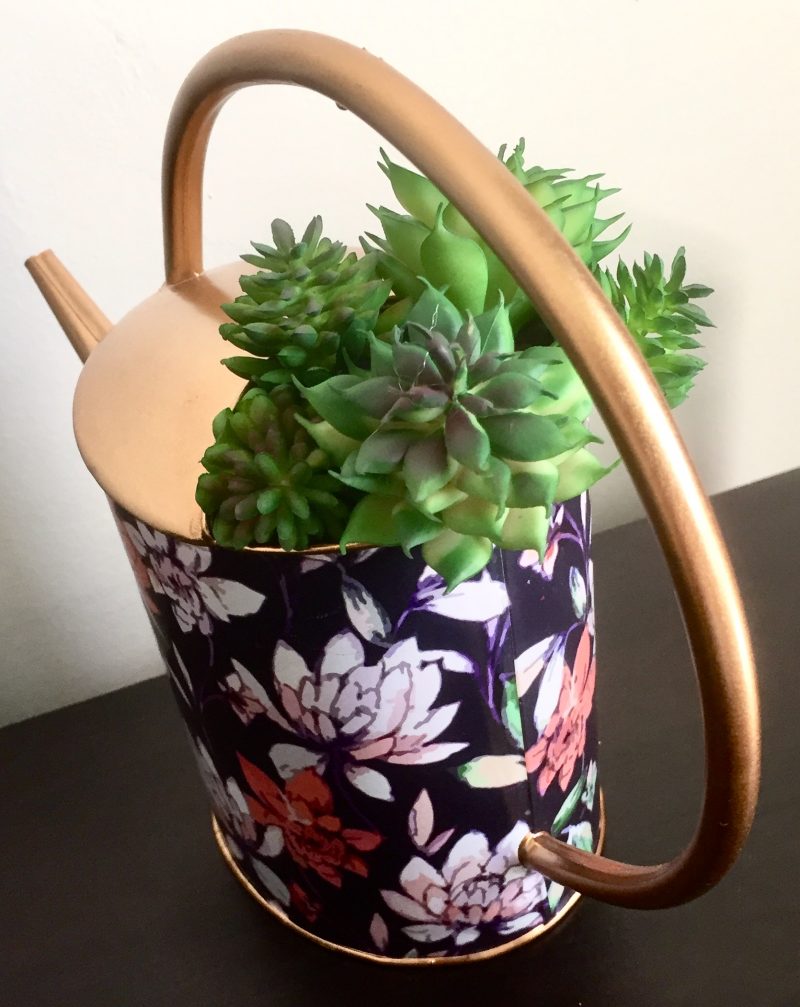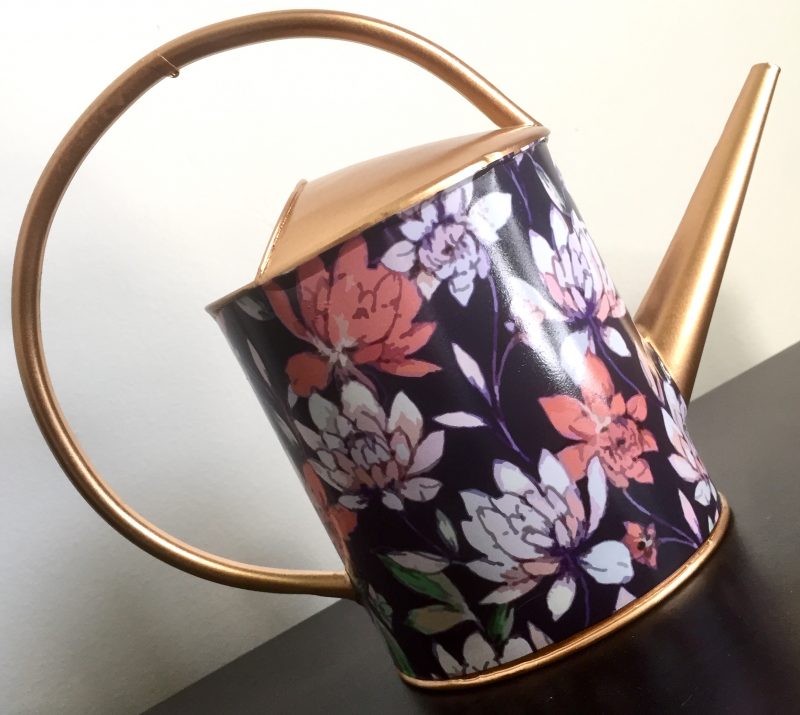 Spruce up the atmosphere with these 3″ Seaside Garden Candle Holders ($7.99).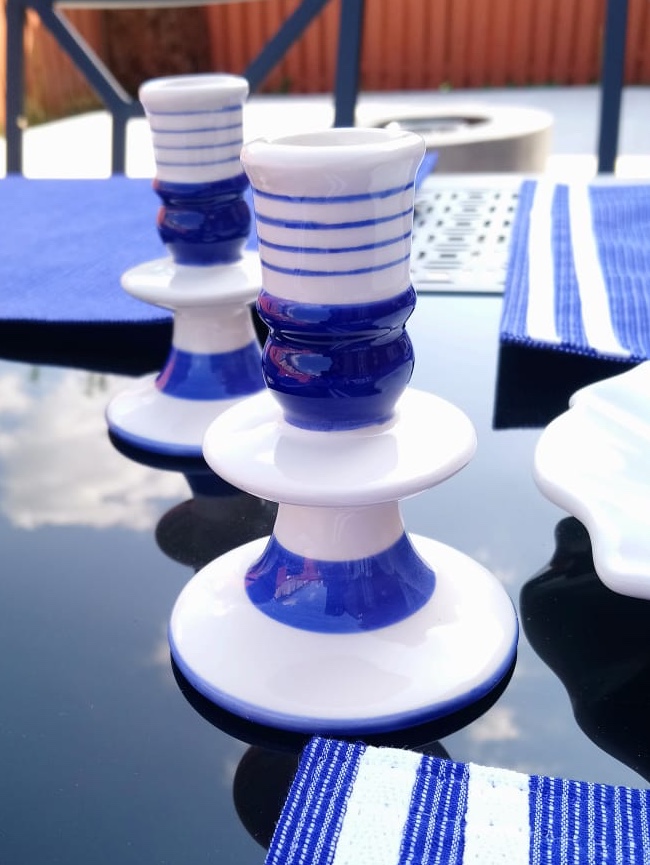 Shopping online or through a catalog can be a hit or miss. Sizes can be off and shades can be far from what was pictured. One amazing fact about Avon Home products are that, what you see is what you get. Images are an exact representation of the item. So the only surprise you'll receive, is how much you love the product.
All products mentioned are available online at avon.ca or can be ordered through your local Avon representative.