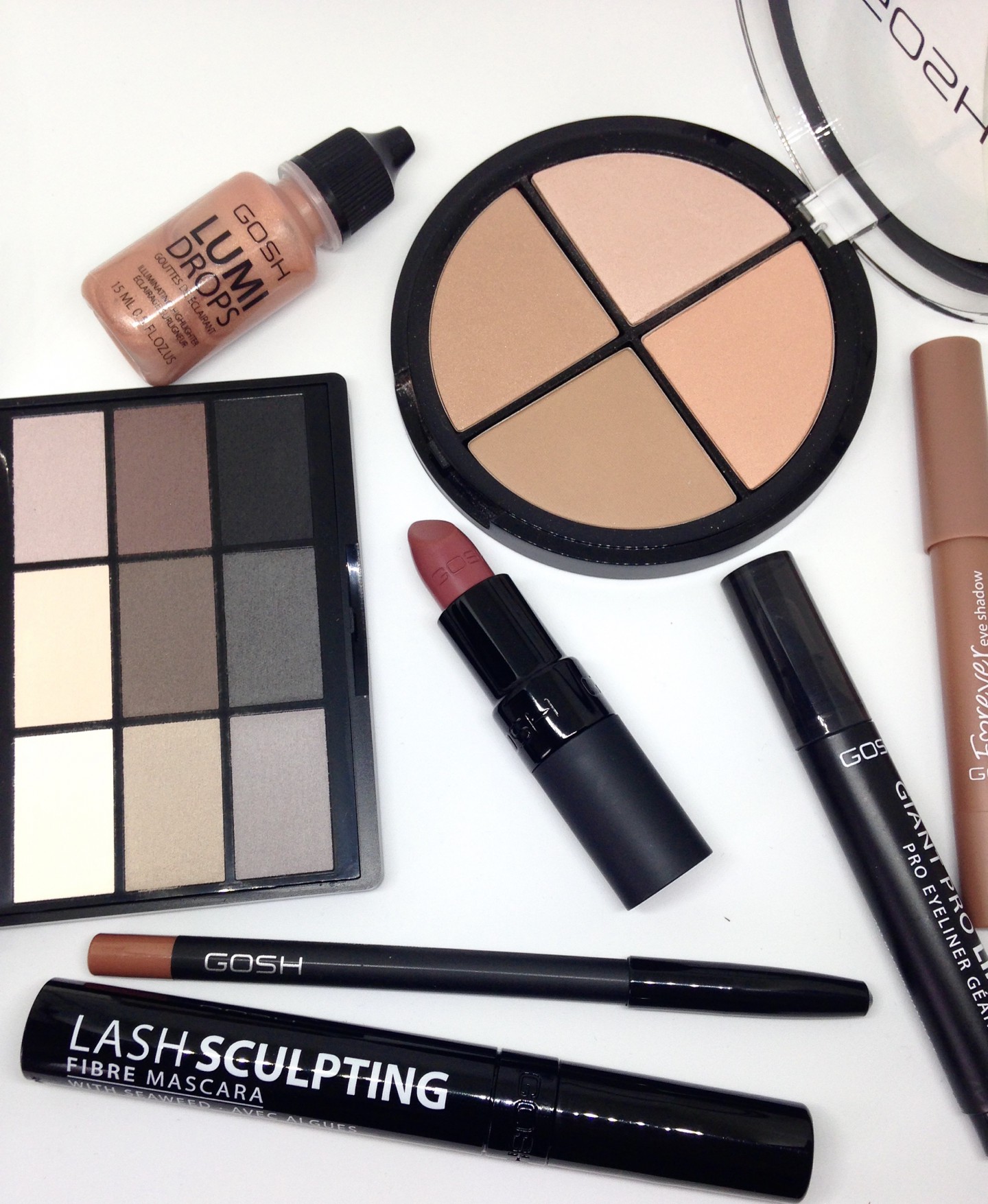 For years, I've known the brand GOSH for it's jet black, forever-lasting hair dye. Recently I got to try out the newest additions to GOSH Cosmetics Core Collection. I've never tried any of their products before but this bunch has definitely made its impression on me. Their are always instances where drug store beauty products out shine those by higher end brands. Having said that, there's a ton of makeup I've tried from drug stores only to find chalky eyeshadows, lip tugging lip liners and other pigment lacking makeup. But the formula of GOSH products are truly one of a kind. Keep reading to see why.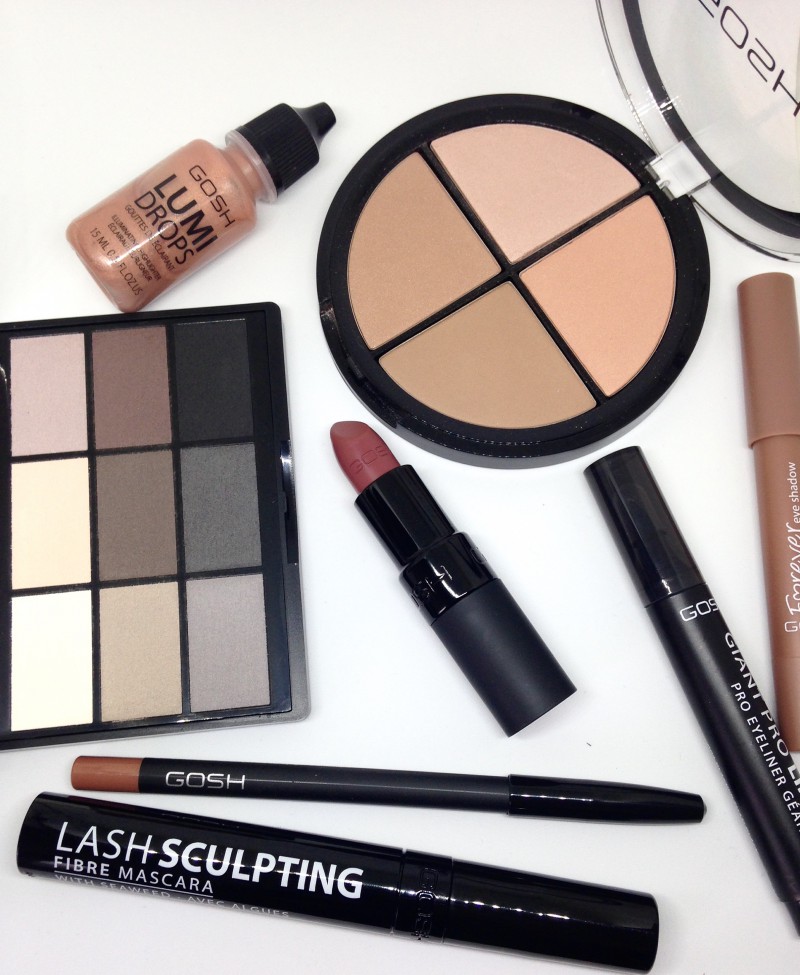 Beginning my Gosh Cosmetics haul with the base of your makeup; the GOSH Primer Plus Skin Perfector+. It has a cream consistency that gives skin a dewy base for makeup to be applied to and is free of all fragrances. The primer smooths over skin and blurs lines and pores.  The Primer Plus Skin Perfector retails for $25.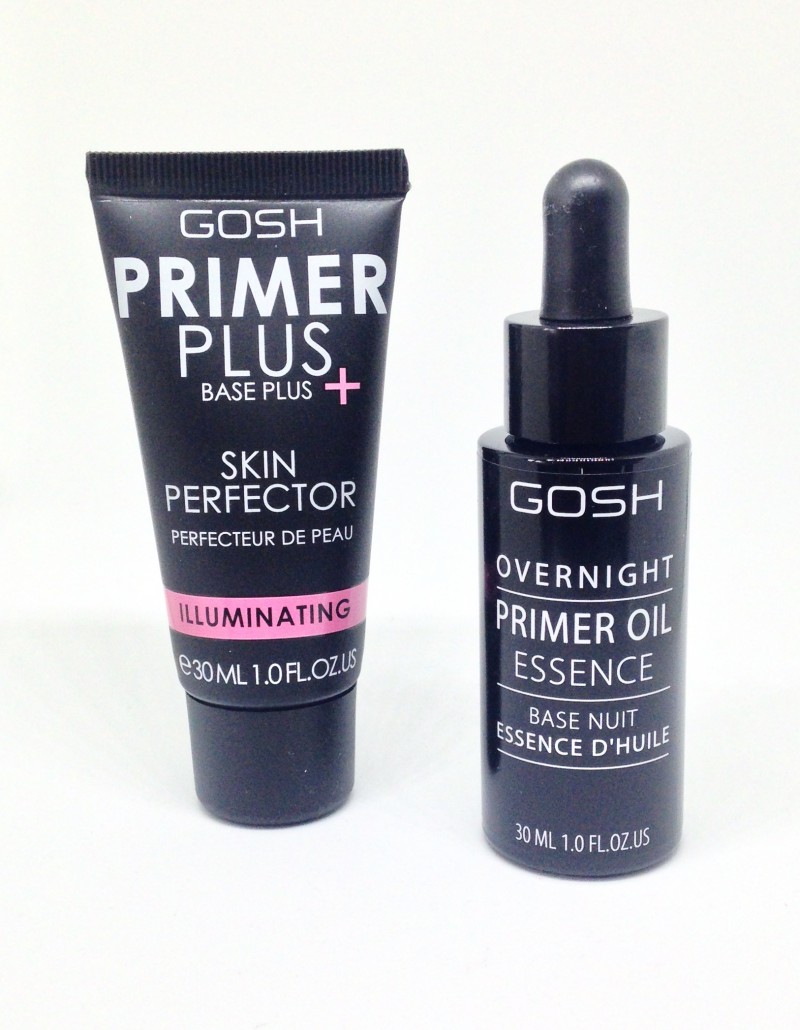 Next, the Overnight Primer Oil comes with a dropper that reminds me of my favourite primer oil, the Smashbox Primer Oil. It is a clear, odorless oil that quickly soaks into the skin. The primer oil makes all the difference if you have dry skin. Applied to clean skin, it gives you supple skin overnight, that is ready for makeup application in the morning. Primer oils give you a smooth canvas to work on and prevents your foundation from clinging to dry patches and settling into fine lines. It can be used alone, under your night cream or minutes before applying makeup as it readily absorbs into the skin without leaving any residue. The Primer Plus retails for $22.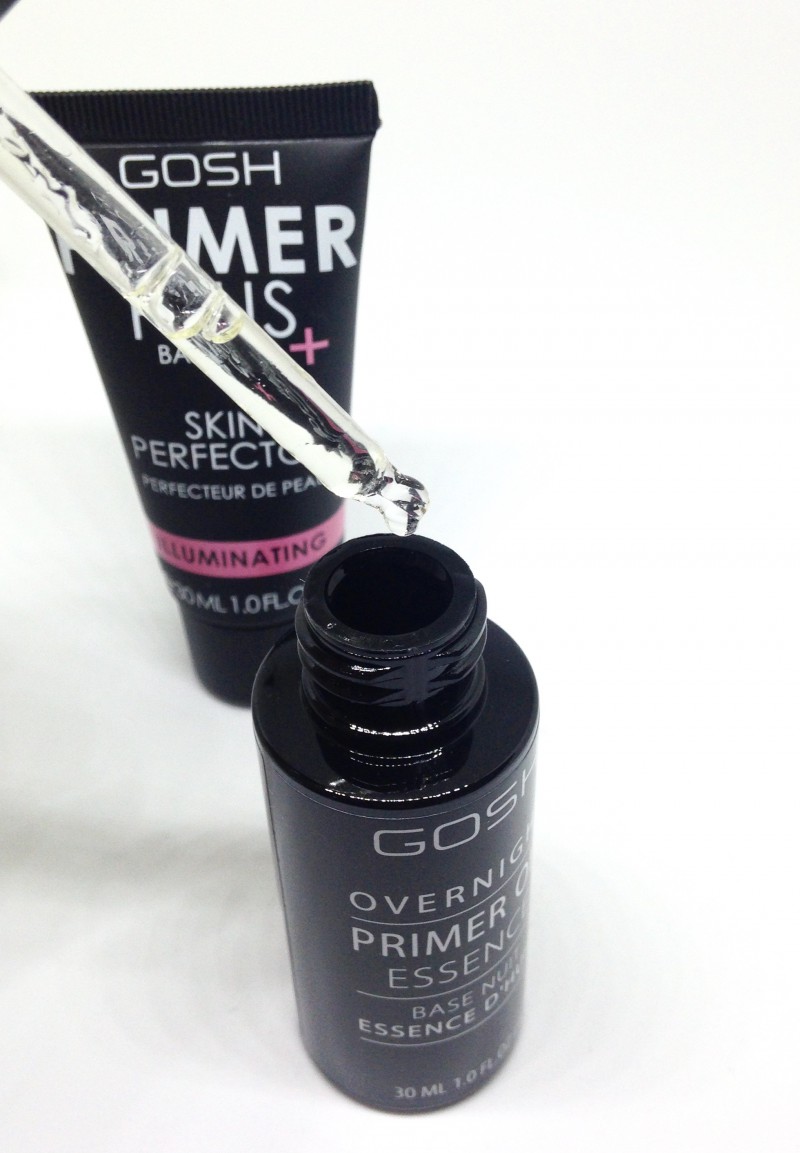 They have also added two mascaras the Rebel Eyes Long Wear Volume Mascara and Lash Sculpting Fibre Mascara.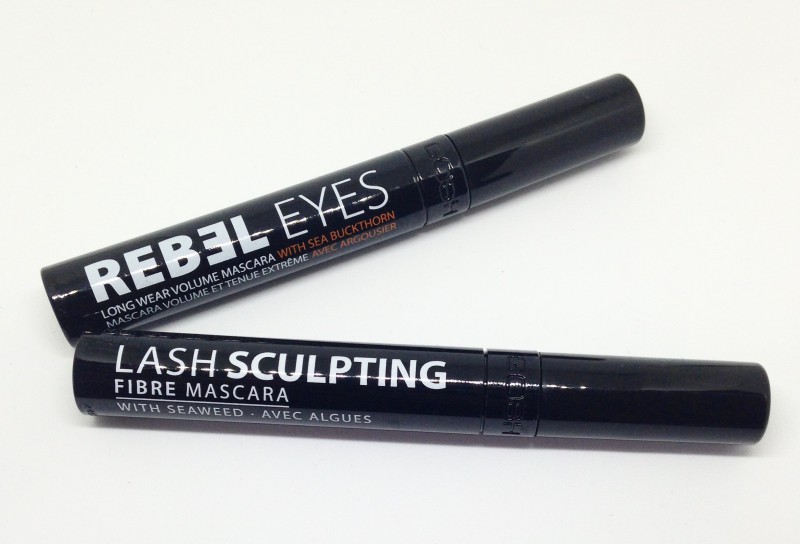 The Rebel Eyes Long Wear Volume Mascara has a curved rubber brush head that flexes to fit your lashes and give them a lift. The thin brush head with fine bristles really helps to individually fan out lashes. It contains Sea Buckthorn seed oil which is said to protects lashes.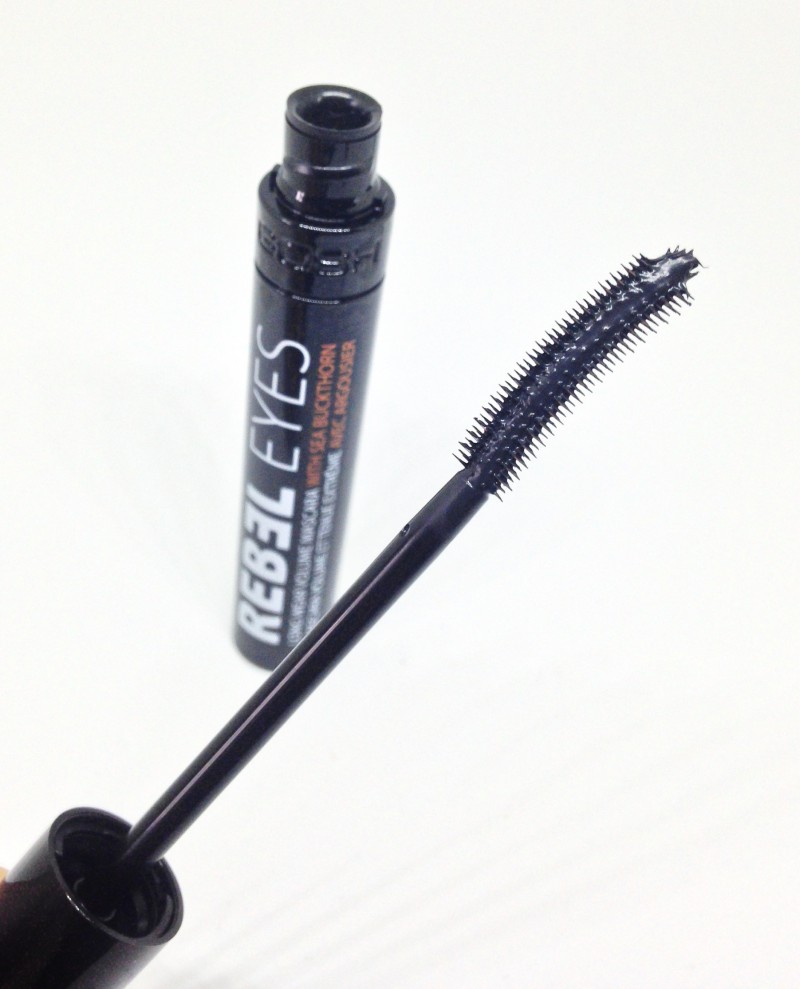 The Lash Sculpting Fibre Mascara has the denser brush head from the two. It gives a much more voluminous look to lashes while adding a ton of length. The Lash Sculpting Mascara contains Bladderwrack seaweed which serves as nutrition for lashes.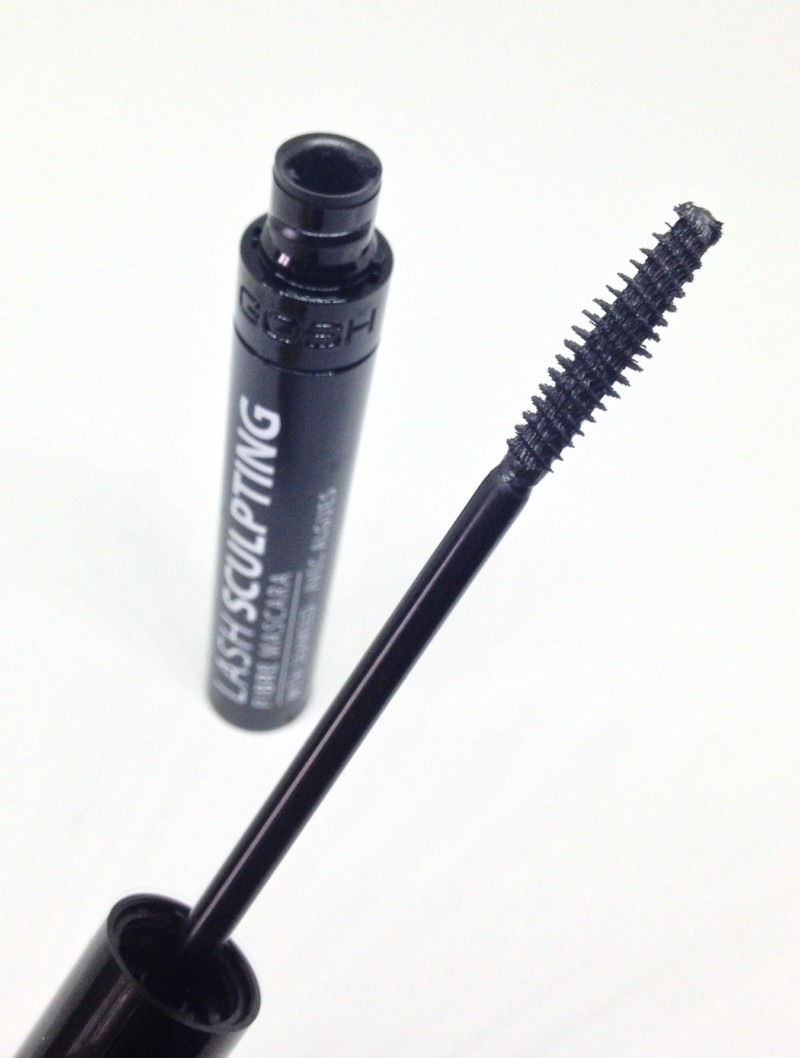 I didn't find any flaking from either of the mascaras but what I love most aside from the unique wands is the jet black shade. Both the Rebel Eyes & lash Sculpting Fibre Mascaras retail for $17.
I have many new found favourites from this haul. One being the Giant Pro Liner in Blacker than Black. It is a thick pen style liner that creates the most perfect winged liner. The colour is intense and truly blacker than black, which I love. It dries fairly quickly and does not transfer on to the lids. The Giant Pro Liner retails for $16.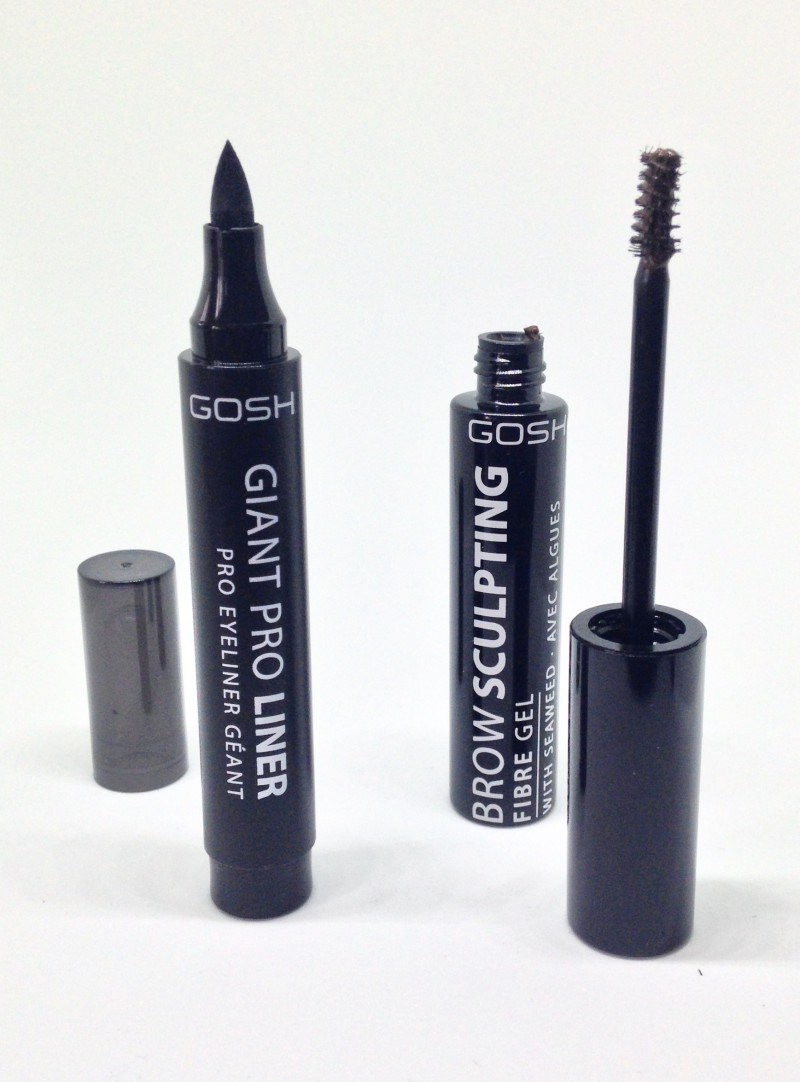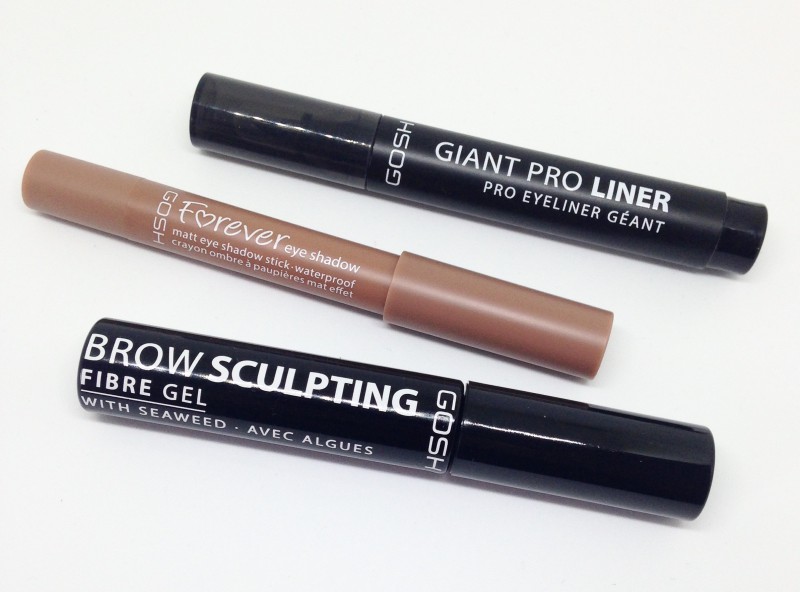 Moving on to the 9 Shades to be Cool in Copenhagen Palette, which has the most practical shade selection I have ever come across. Brown, creams, grays and black, each shade can be used realistically on an everyday basis. The shadows have matte or shimmer finishes.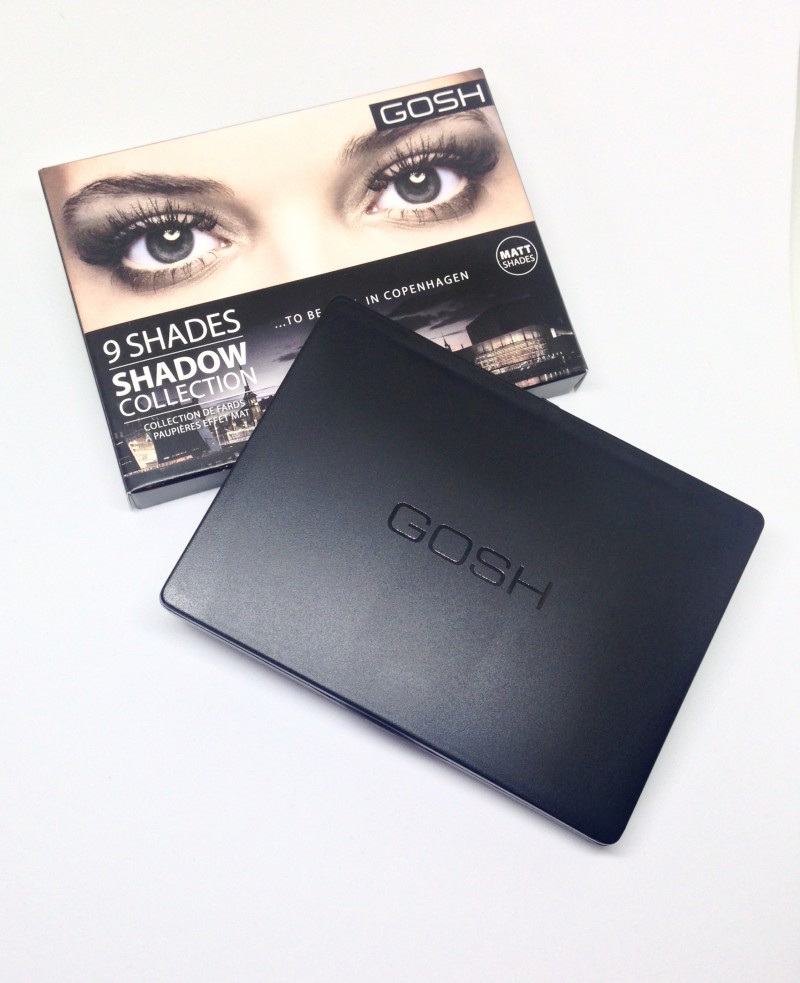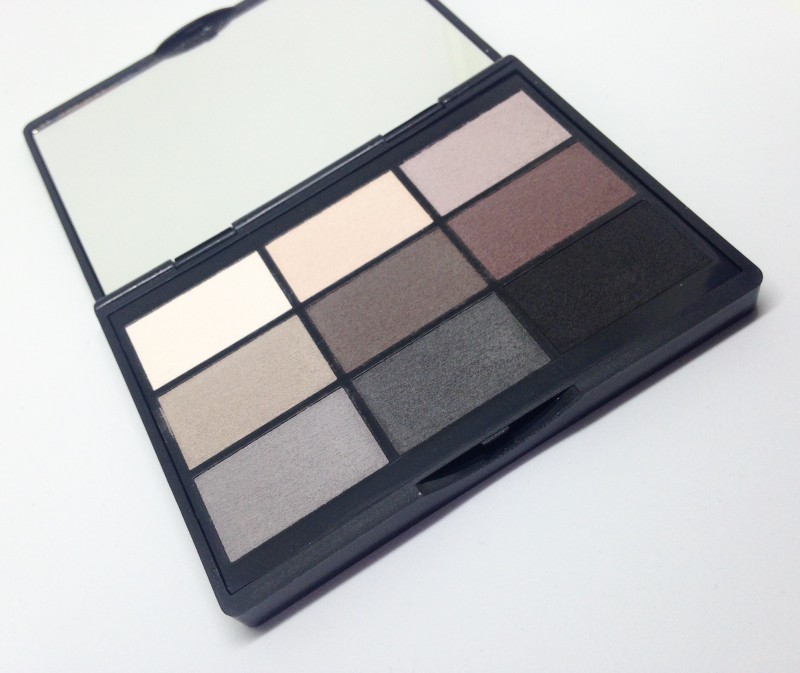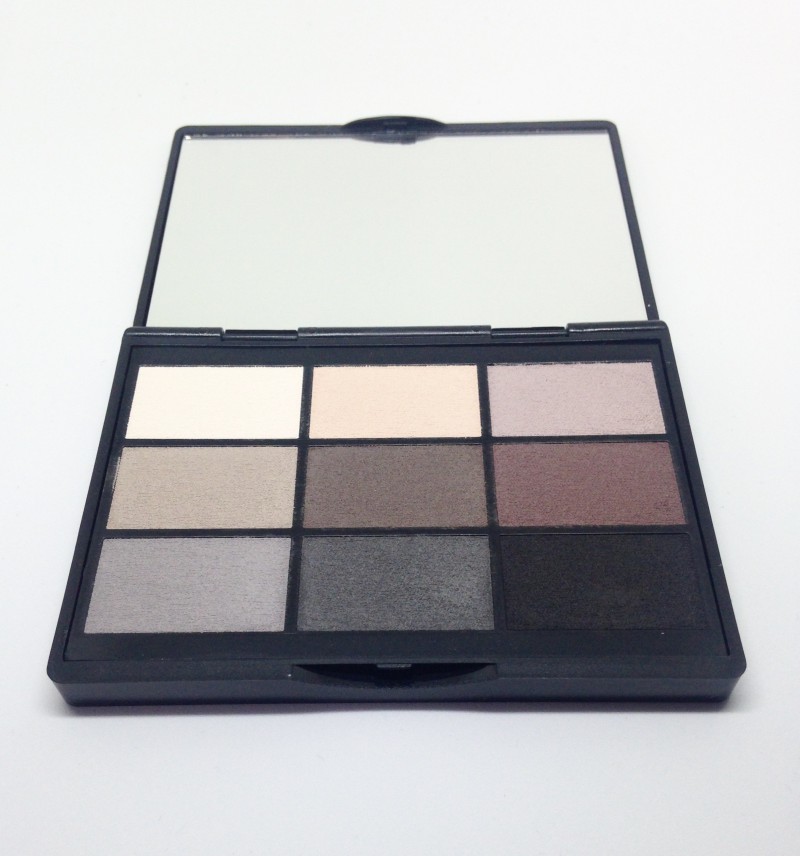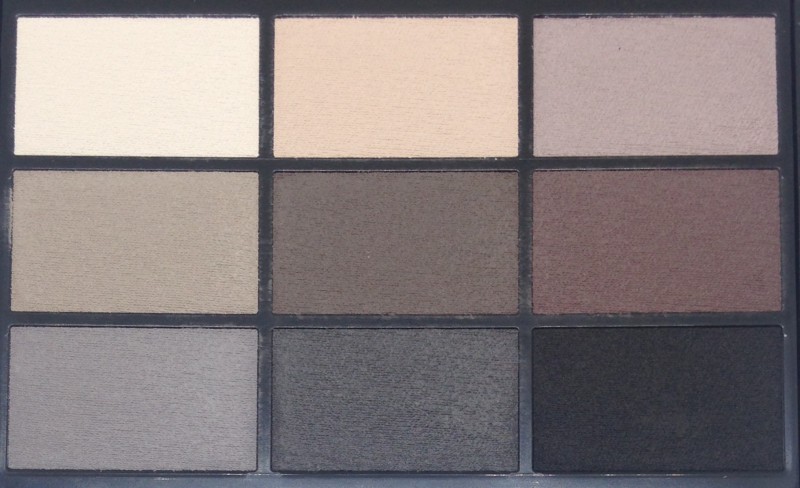 9 end to end shadows come encased in a sleek matte palette with an enormous mirror. A mirror large enough to comfortably do your entire makeup application with. The shadows have the perfect amount of pigmentation. The black shade was the most surprising; it was a true black and is now my go to for smoked liner. The 9 Shades to be Cool in Copenhagen Palette retails for $20.
Another FAVOURITE, is the Forever Matte Eye Shadow Stick. These shadow sticks are available in (Nougat, Twisted Brown, Dark Brown, Dark Grey). These are the creamiest, matte shadow sticks I have ever used. They even out shine my favourite MAC Pro Long Wear Shadow Sticks. Gosh's Shadow Sticks provide opaque, matte coverage in one light swipe. The formula is waterproof, which gives all day wear and prevents your liner from transferring. You don't need a brush to apply the shadow sticks and the twist up pen form makes it super easy to work with. The Forever Matte Eye Shadow Sticks retail for $14.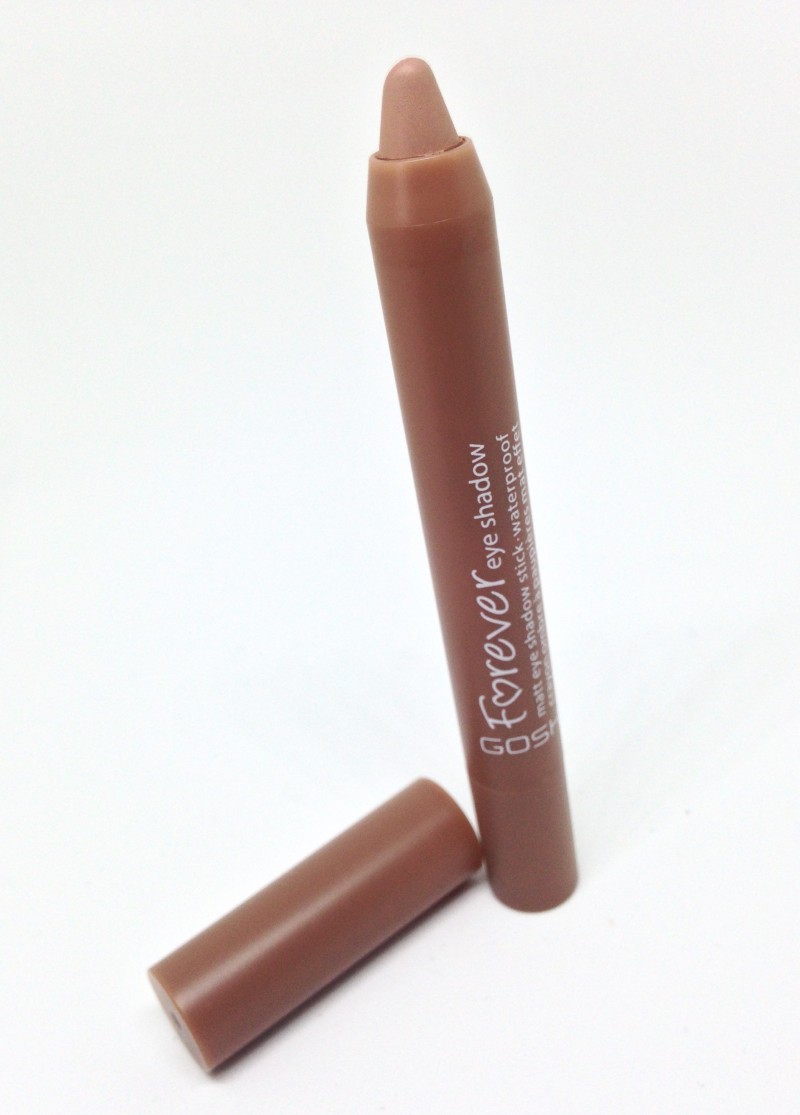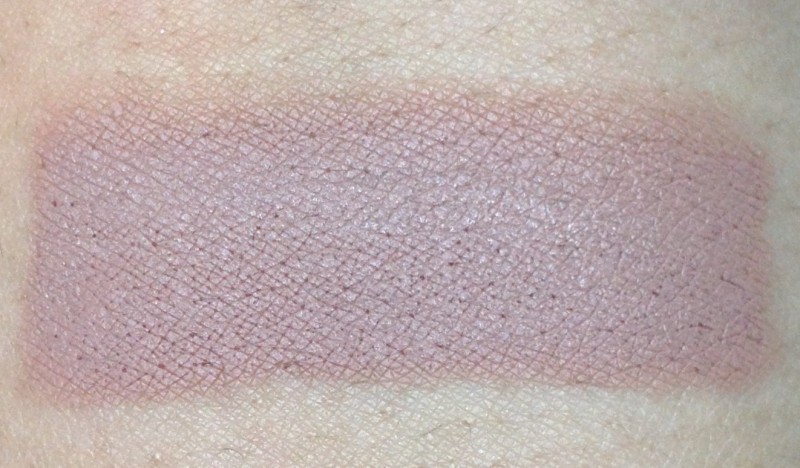 Moving on to the lip products, a product comparable to the Matte Shadow Sticks amazing formula is the Velvet Touch Lip Liner. Available in the shades Nougat and Raisin. I tried out the shade Nougat which is a cool toned brown that looks gorgeous even if worn alone. The Lip Liners contain Vitamin-E and jojoba oil, which are responsible for the creamy formula. It lasts well over 5+ hours and seems to be water resistant. The Velvet Touch Lip Liners retail for $10.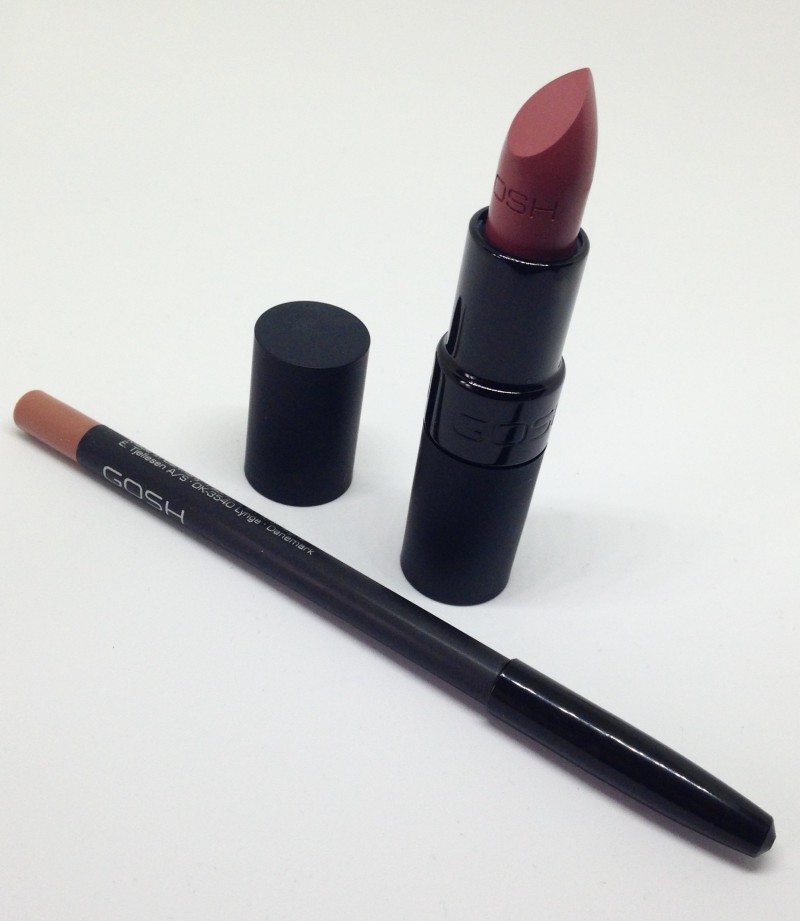 They have also added the Velvet Touch Matt Lipstick in the shades Matt Rose, Matt Nougat, Matt Cinnamon and Matt Cranberry. It provides medium coverage with a satin finish. The Matt Lipstick is enriched with many waxes which give it, its super creamy and emolient formula. They retail for $14.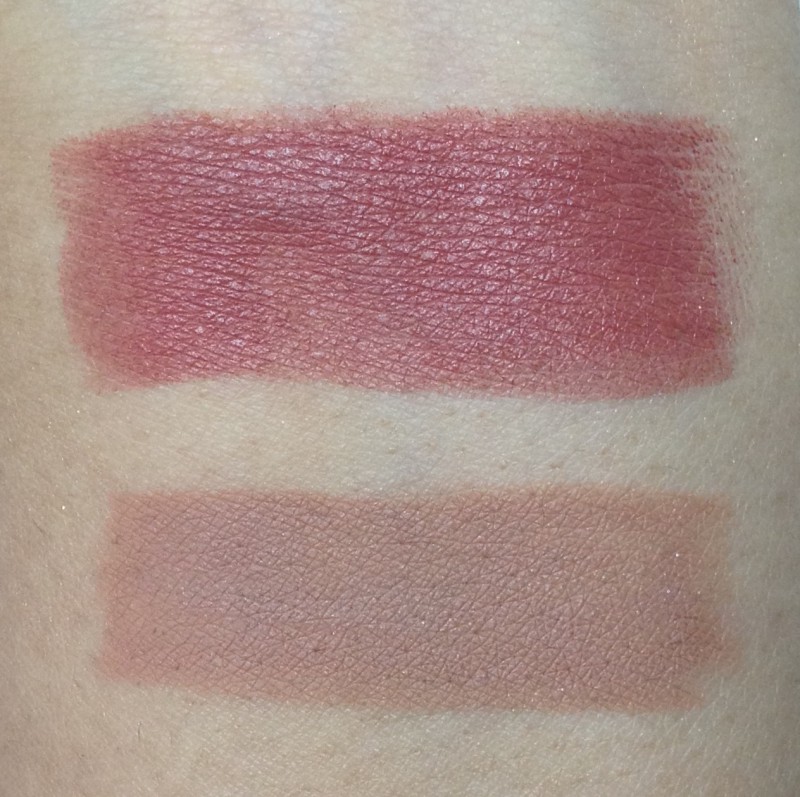 Top: Velvet Touch Lipstick, Bottom: Velvet Touch Lipliner
If you're highlight obsessed like me than GOSH Cosmetics Lumi Drops are going to amaze you. These liquid highlights are available in Vanilla, Peach and Bronze. Lumi Drops come packaged in squeezable droppers that make application easy without being wasteful. It has a liquid consistency that blends into the skin beautifully. The highlight contains the perfect amount of light reflecting pigments to add radiance to your face. Simply apply a few drops to your finger tips and blend on to your cheekbones, bridge of your nose, cupid's bow and brow bones. You can mix a few drops into your moisturizer to apply the mixture to your collarbone for more radiant looking skin. The Lumi Drops retail for $17.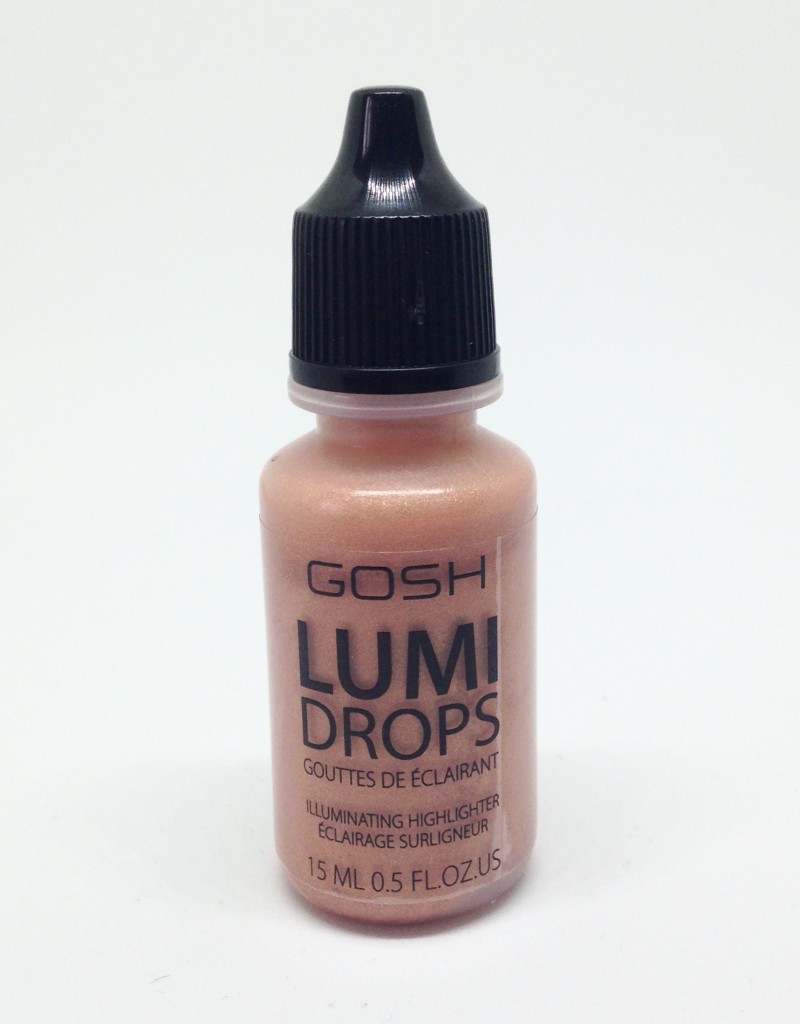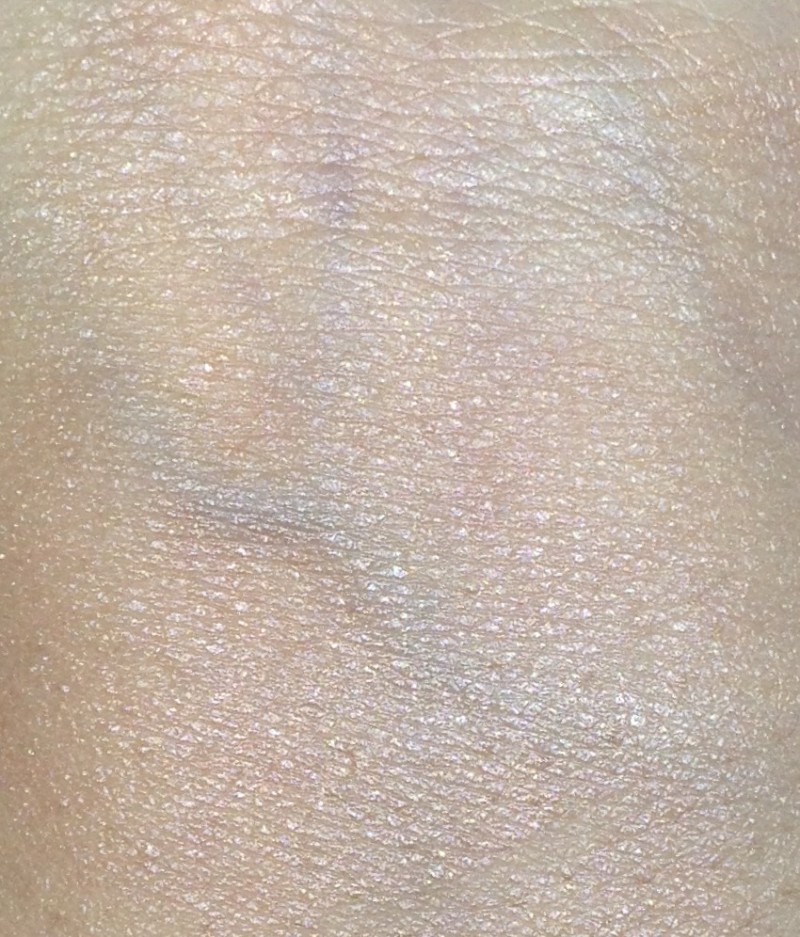 Lastly, the most eye catching product from the core collection is the Contour N' Strobe Kit. It is available in two variations, light and medium. This compact contains a highlight, blush and two contour shades. Each shade is extremely soft and blends with ease. The shades are subtle which makes it ideal to use for everyday makeup looks. The Contour N' Strobe Kit retails for $32.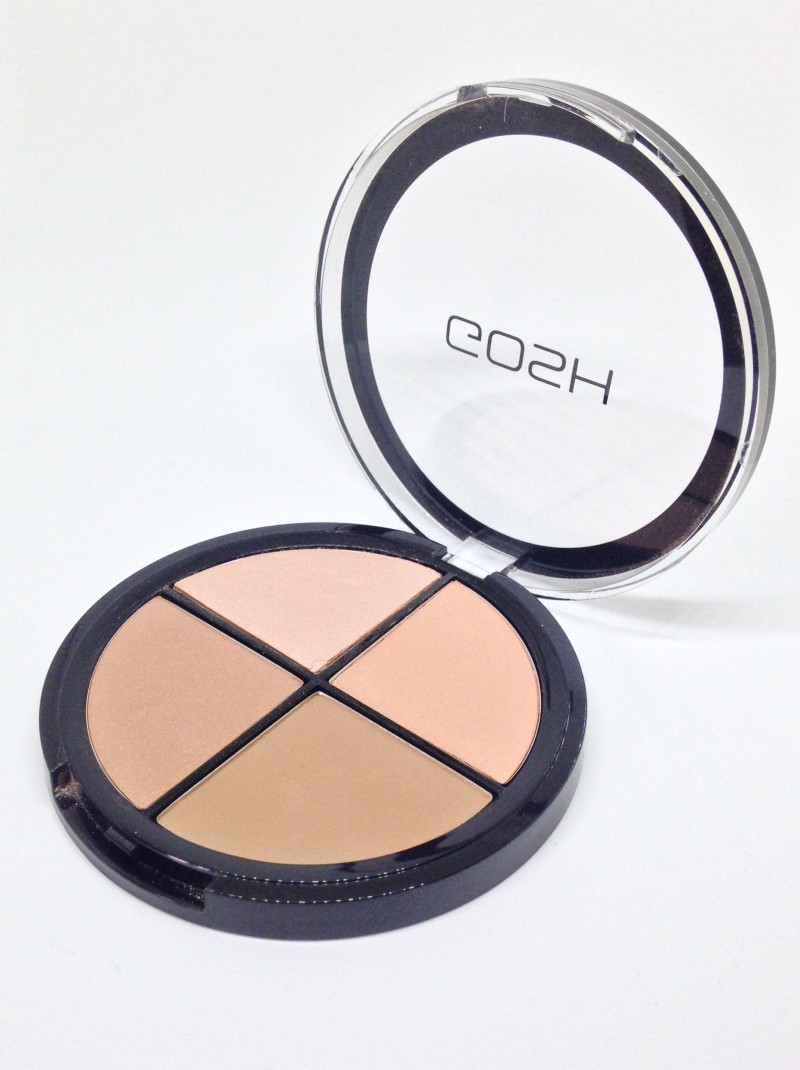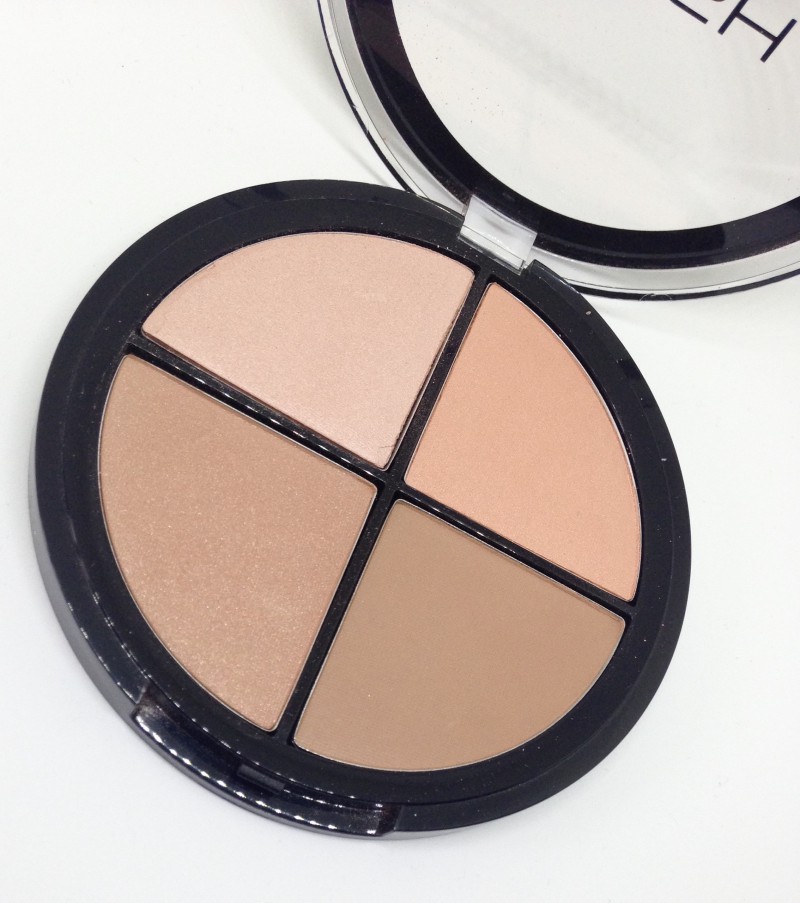 In general all of the products were packed with hydration and really comfortable to wear. They were also fragrant free. The SUPER creamy formulas were a true surprise to come across!
GOSH Cosmetics Core Collection is available exclusively at Shoppers Drug Mart. 🙂