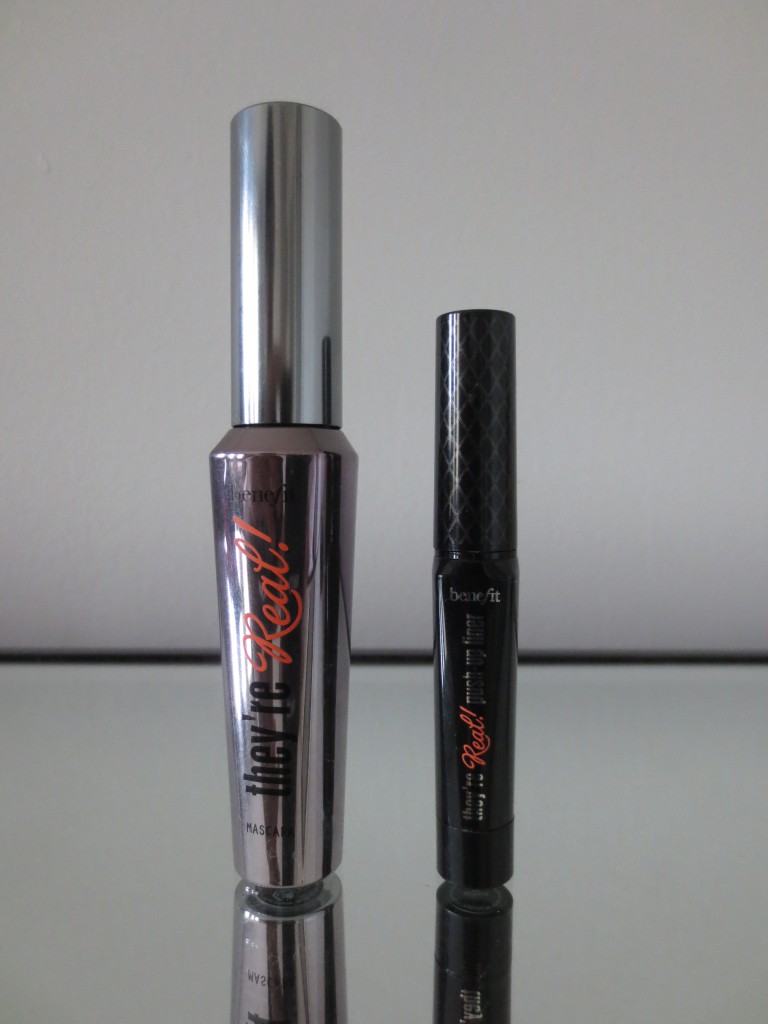 Those that love the look of big, false lashes paired with a smudge proof jet black eyeliner, will definitely appreciate this post!
The products shown above are by Benefit Cosmetics. Their products are always heavily raved about and deserve to be.
The They're Real Mascara, does everything that it claims to do. With one application/coat, I found that it immediately added length to my lashes. I prefer the voluminous/false lash look and often when trying to achieve that, I get spidery looking lashes. This mascara separates all my lashes while lifting them. I did not experience any flaking and it was soft to the touch. I finally learned with this mascara, that the domed tip on the wand is actually for fanning out your corner lashes (as with any other mascara wand.)
The They're Real, Push Up Liner has the best applicator tip I've found thus far.  People either really love the flex applicator or find it troublesome to use. This product really hugs your lash line, which is a problem I often have when using a liner brush with gel eyeliners. Another, problem I face in general, is that as the day progresses, my eyelids tend to get oily and my eyeliner transfers onto my eyelid. This Push Up Liner does not transfer or budge! Even when I first did a test swatch on my wrist, it took more than just cleanser and water to remove it. The product is dispensed when you twist the bottom and  keep in mind, a little goes a long way!
I purchased these products from Sephora in Canada. Hope you give these products a try! 🙂