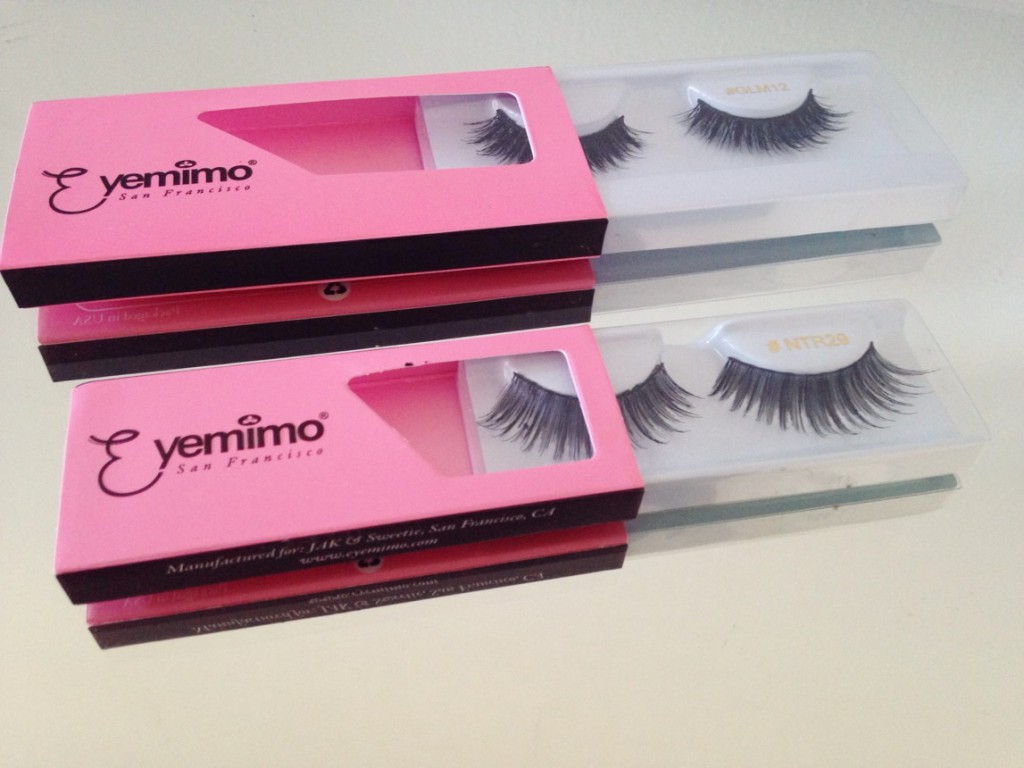 Hello!
Today, I wanted to share a review on False Lashes by Eyemimo. They are a lash and cosmetics company based out of San Fransisco. I received the lashes #NTR29 and #GLM12 as well as their Gold Dust eye shadow pan and created a look out of them, which I posted on my Instagram earlier this month.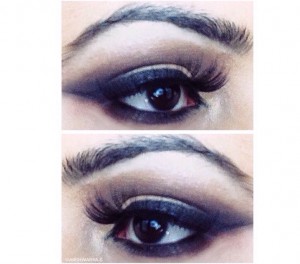 This look was created using #NTR29.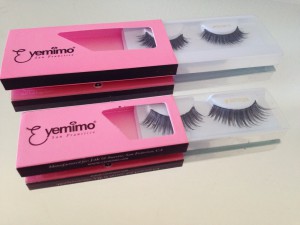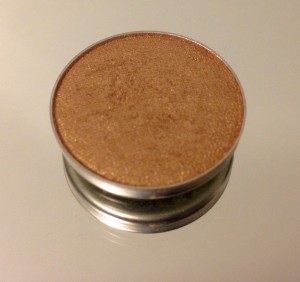 They have a large selection of styles on their website for you to choose from. From single to stacked and everything in between. Their prices are amazing considering the quality of their lashes. The gold dust eye shadow is $3 for a refillable size pan and is quite pigmented. The colour transfers on to your eyelid with or without a primer.
The bands on the lashes are lightweight and easily disguised with eyeliner. Heavy, distinguishable lash bands are what deter some people like me from wearing false lashes but their bands are barely noticeable.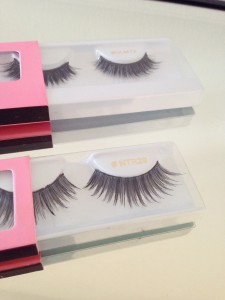 The lashes #NTR29 are a single layered pair for $6. They definitely can be played up or down in terms of how dramatic you want them to seem. They were slightly too large for my lashes, so I had to snip them but they do add a ton of length!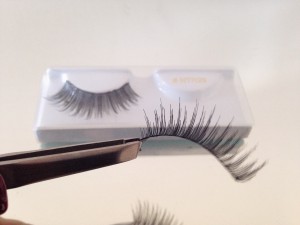 #GLM12 is my favourite! They are a set of stacked lashes that fit my natural lashes like a glove. I realized I prefer stacked lashes since they mimic how your real eyelashes grow. These lashes are bold yet very comfortable to wear. I suppose I have a preference for lashes that do not wing out at the end.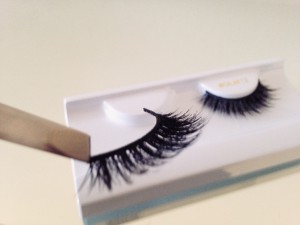 Everyone has their own method of applying falsies, some prefer to coat their natural lashes with mascara prior to applying the false lash. Some prefer to curl their lashes and then apply mascara to blend in the natural and false lashes together. All methods work but the one trick I use for applying false lashes effortlessly is by measuring the lash against my own natural lash line. If it is too long then I simply cut off some of the length and this way they sit up perfectly.
To test out the lash adhesive that came with the lashes, I applied less than I normally would to see if they would hold up and they did. The adhesive dried clear and wasn't clumpy. So far I have gotten two wears out of the Eyemimo lashes and they still look good! I think it is all about how you handle and store the lashes.
A tip for removing lashes from their packaging, especially the ones with thinner bands, is to gently pull them from the center. Rather than tearing them off from one end to the next. This causes the band to lose its natural shape. It's a small step that saves you from destroying your gorgeous lashes.
You can browse Eyemimo's selection of products on www.eyemimo.com
False lashes definitely pull together a look in a way that no other makeup product can! I hope you enjoyed my review and do let me know what your go-to false lashes are!
Aiishwarya