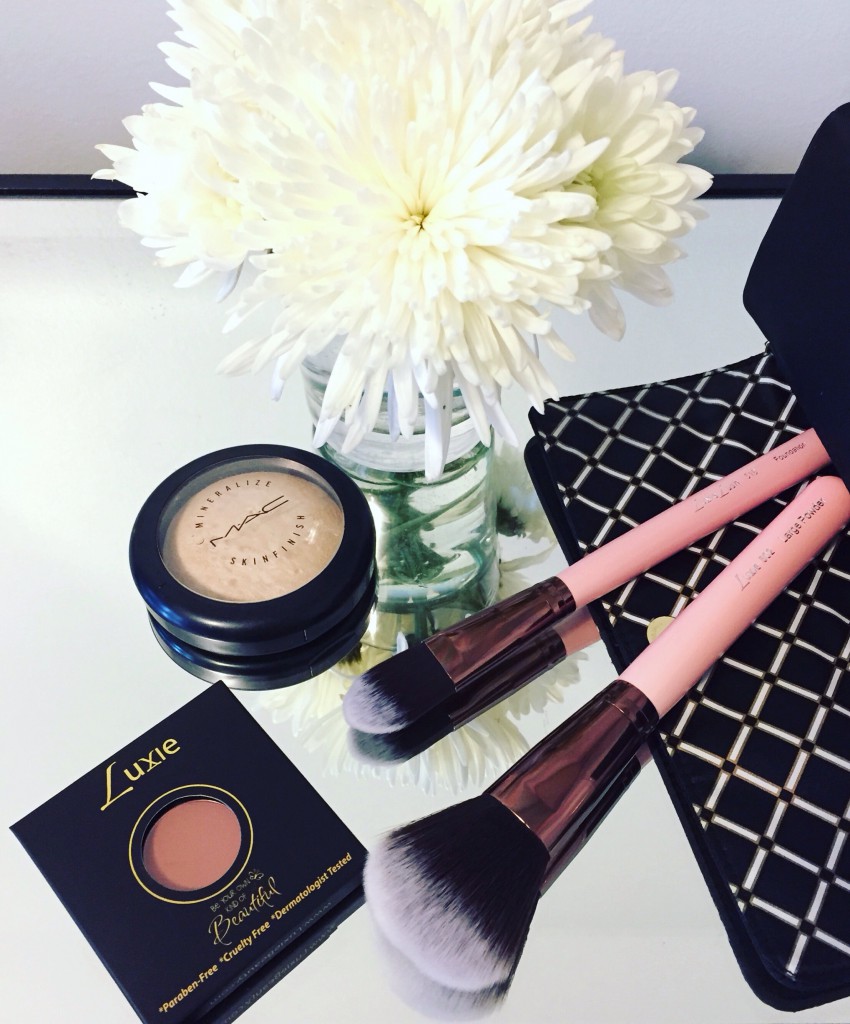 Hello!
Makeup brushes are something that we all love and tend to hoard. What often lures us in, is the eye catching details. I wanted to share a review on Luxie Beauty Brushes & Makeup. The brand Luxie Beauty, honors itself for being cruelty & paraben free. It's always nice to know that the products that we consume have been manufactured in this way.
My makeup brushes are warriors but there are some that I have had to switch out because of the bristles falling out. So these brushes couldn't have come at a better time.
The brushes pictured below are the Luxie Rose Gold Foundation Face Makeup Brush 510 &  Rose Gold Large Powder Face Brush 502.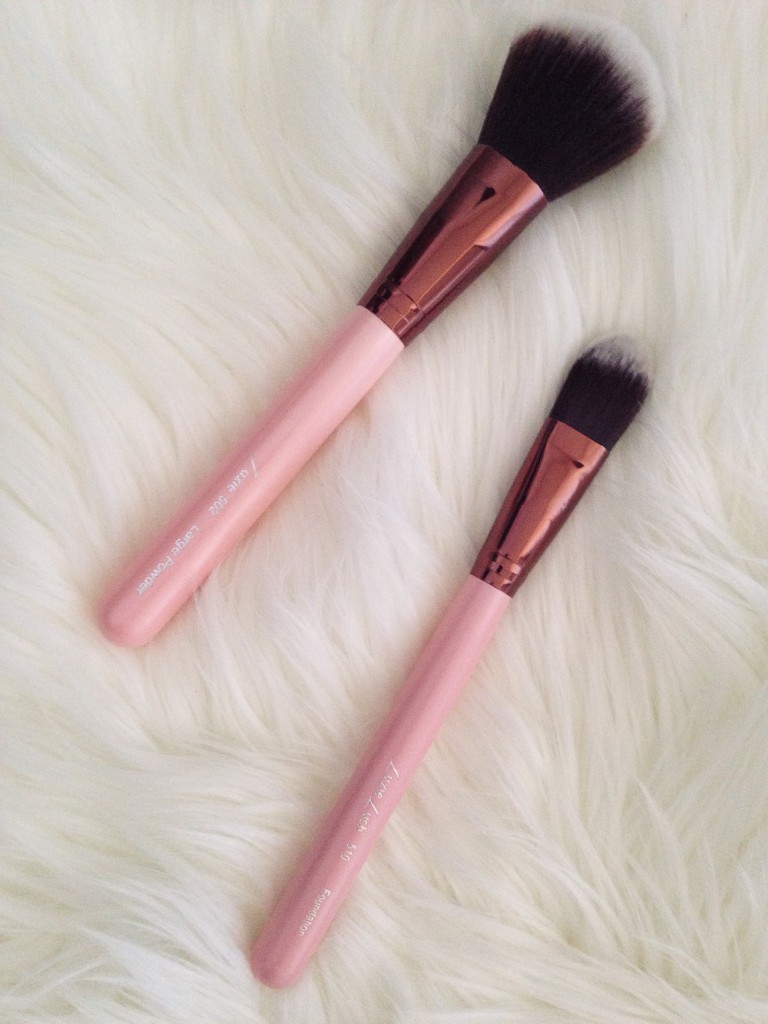 Upon opening any package, I am always side tracked by the packaging. In this case they came bundled in a cute pink pouch surrounded by white and gold filler. Now on to the actual products, just by looking at the makeup brushes, you can immediately tell how dense they are. The bristles on the brush are synthetic and extremely soft. The handles are wooden yet lightweight, coated in a light pink pearl colour. The 'ferrule' which clamps the bristles and handle together, is a beautiful rose gold tone. The rose gold itself is enough of a reason to buy their entire set.
The 502 Large powder is again extremely soft and because of the density is able to pick up loose powders very well. I used it with my MAC Cosmetics CC powder and it blended out beautifully. It is priced at $18 and well worth the price. You do not have to limit yourself to using the brush for what it says it is for. Use makeup brushes to apply makeup the way you know best or what suits you. I use dense powder brushes for blending and some times for applying pressed foundations.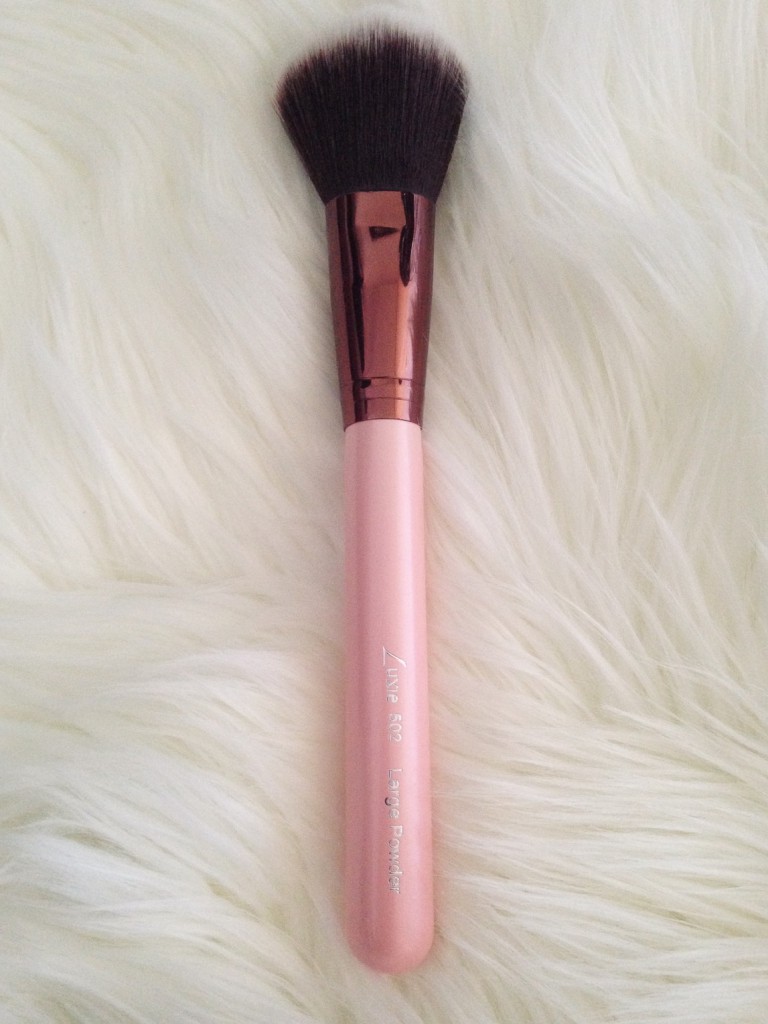 The next one is the 510 foundation brush priced at $16. A lot of people have mixed feelings about the design of foundation brushes. I personally prefer to use a brush to apply my foundation because I have blemished skin as I have mentioned before. I like to avoid adding any excess oils and applying foundation with your fingertips can do that. I will say that I use foundation brushes only for applying but I do not expect them to do the blending too. I use dense fibre makeup brushes like kabukis' to do that. I definitely like the feel of the Luxie 510 foundation brush. It's density and how it picks up liquid foundations.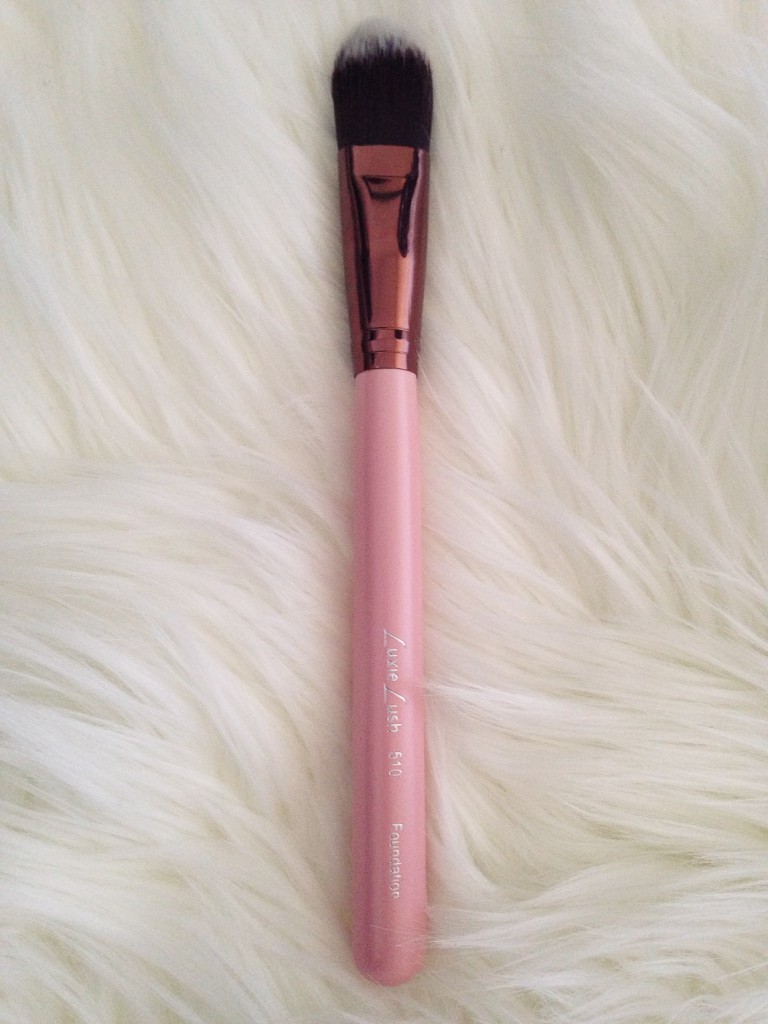 It is too soon to see any shedding but overall the brush seems nice and sturdy. The ferrule looks secure and seems like it will remain that way.
I also received their Luxie Matte Eyeshadow Pan No. 105. It is a matte shadow and I found it to be the perfect transition colour for my skin tone which is on the tanner side. Find the swatch below: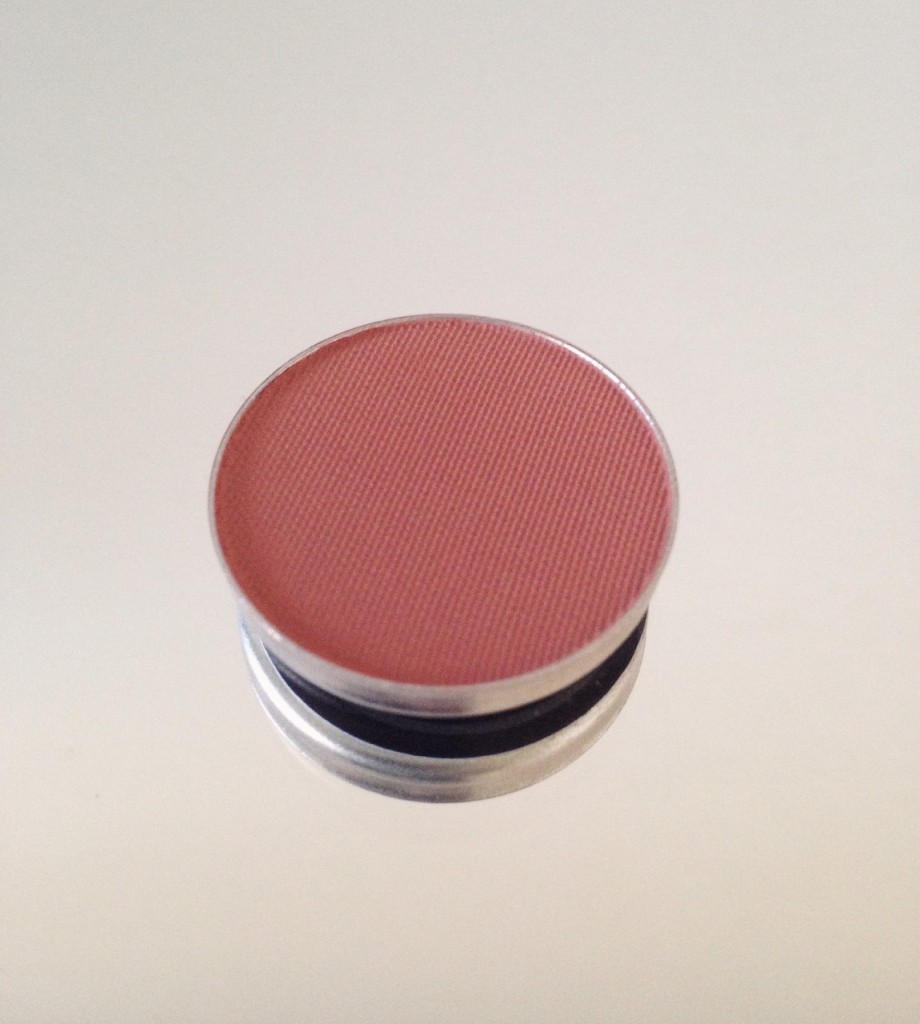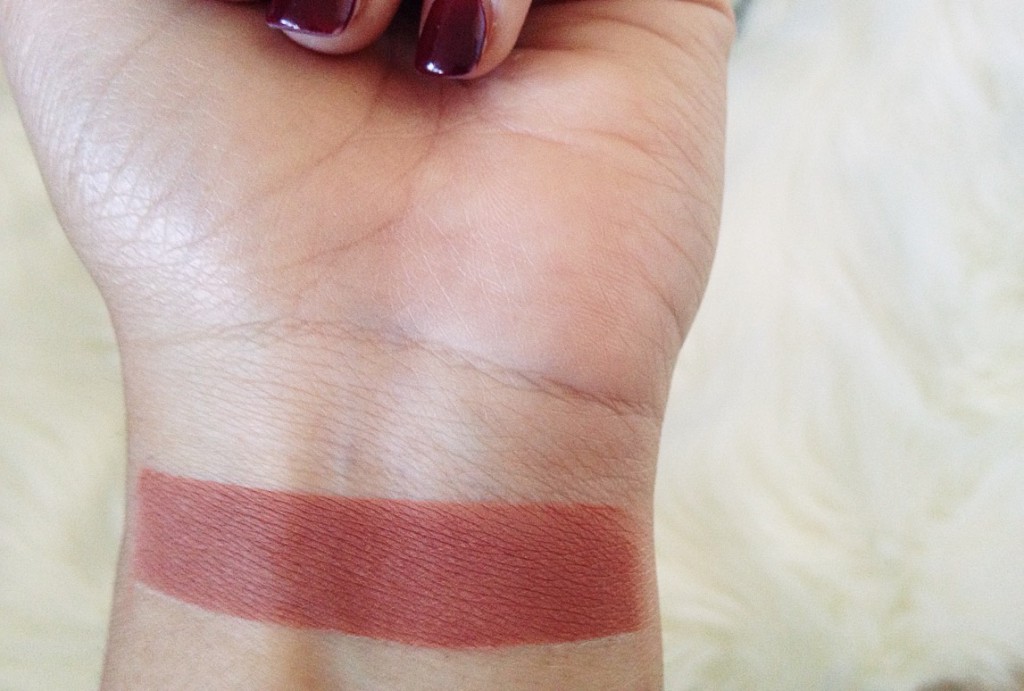 You can browse Luxie Beauty's wide variety of products on www.luxiebeauty.com and can enjoy a 20% Discount Code! Use the Discount code: AIISHWARYA to receive 20% OFF your purchase!
*Products in the featured image on my Instagram also included the MAC Cosmetics highlighter in Lightscapade & their makeup bag from a holiday collection.*
I would love to hear what products you own by Luxie Beauty and your thoughts on them, as well as your all time favourite makeup brushes! 🙂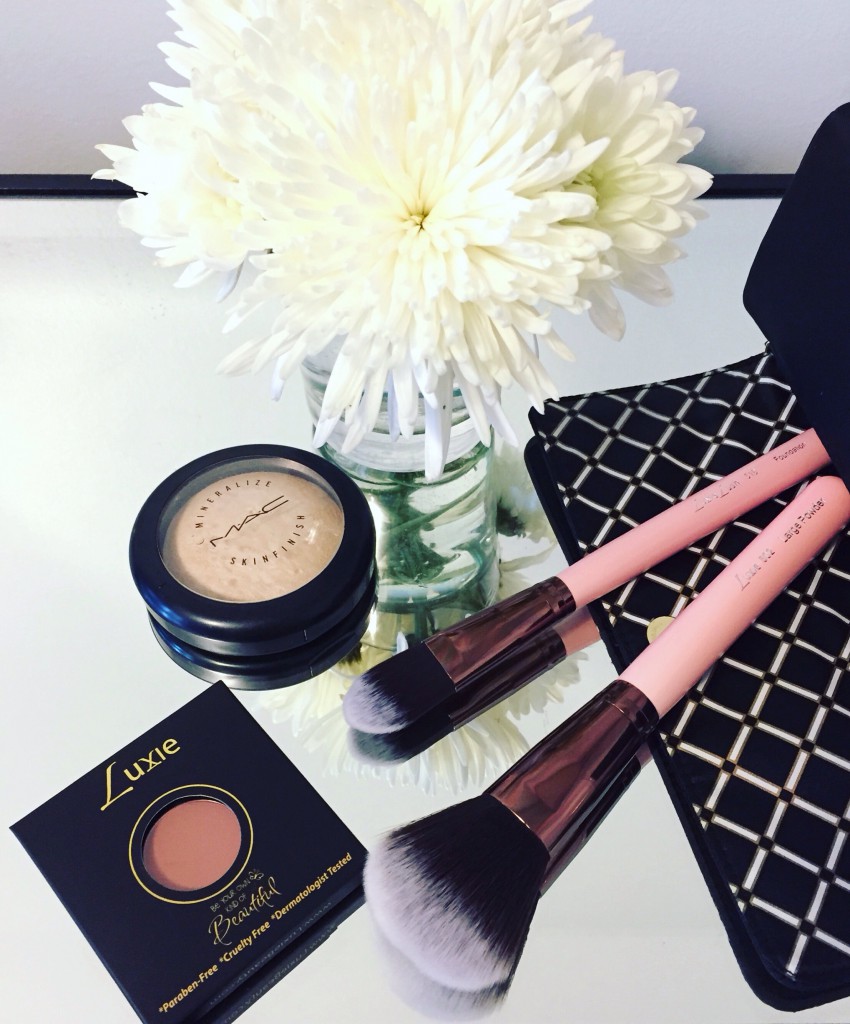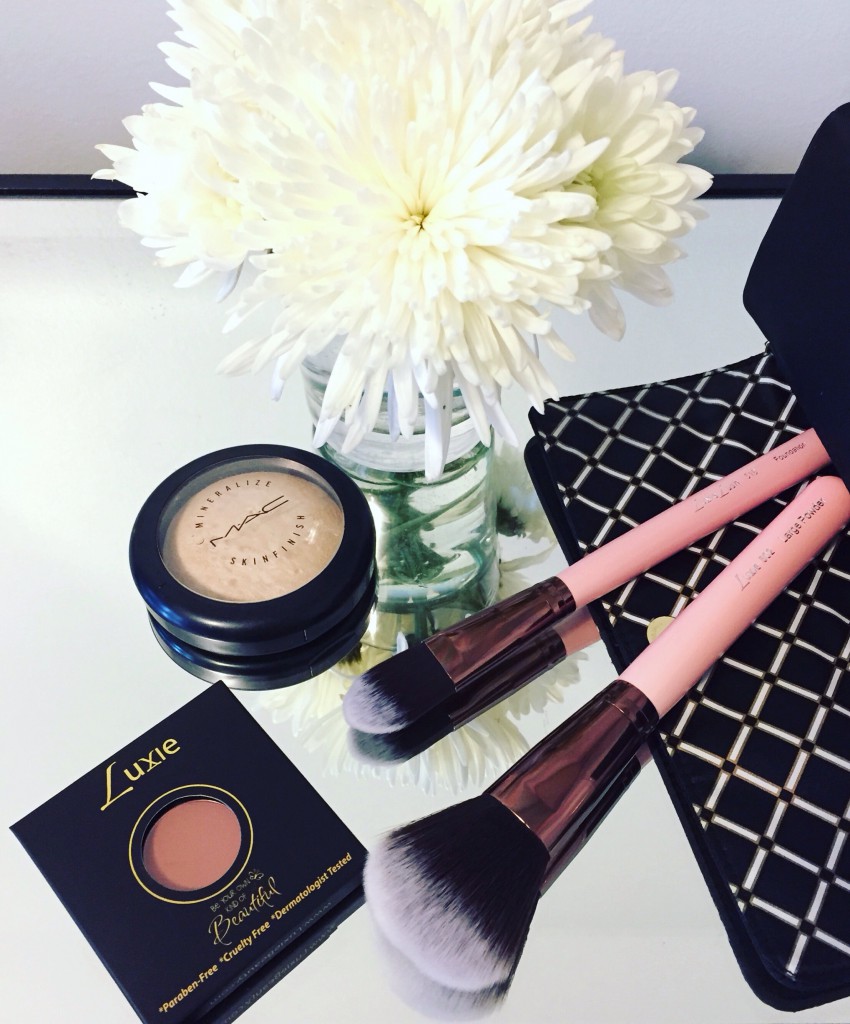 Aiishwarya