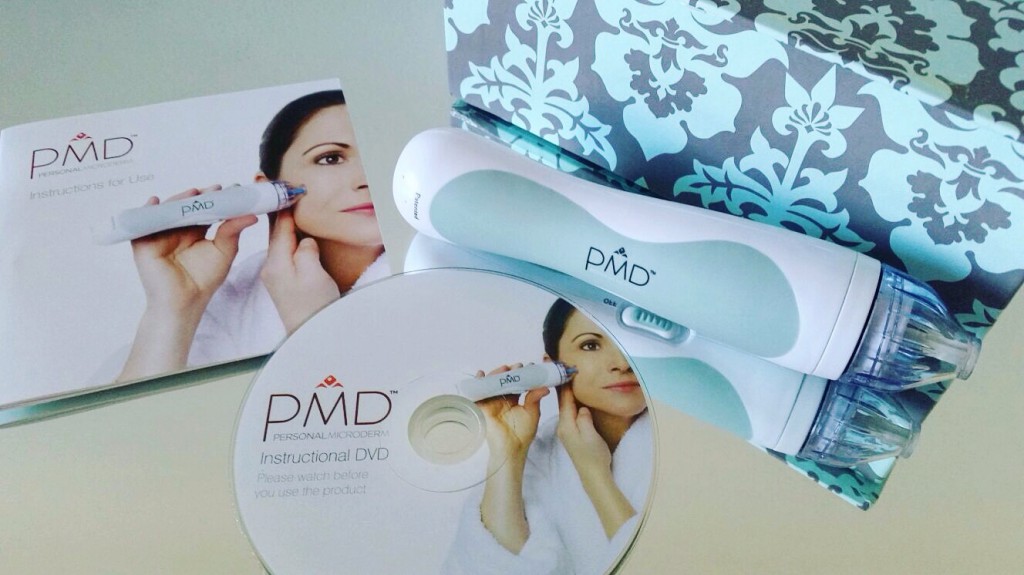 Hello!
As shown on my Instagram, I wanted to share my Personal Microderm (PMD) review with everyone. I have often looked into microdermabrasion treatments but being a medical student or a student in general, I can never plan weeks ahead for anything. That goes for laser hair removal treatments as well, which I would love to be consistent with. So when I came across PMD, I was ecstatic for the opportunity to try an at home version.
I am a 22 year old, that has minor areas of hyperpigmentation and blemish scars. I would also believe I have some sun damage from forgetting to apply sun screen to my face while temporarily living in the Caribbean. The Personal Microderm is an at home treatment. I have reviewed the PMD as a first impression and will definitely be doing monthly updates.
They make a number of different models, but the one I will be using is the PMD Personal, which retails for $159.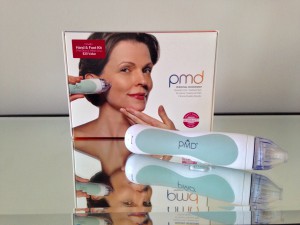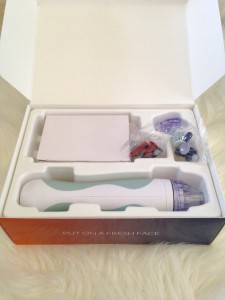 The PMD Personal Kit comes with:
PMD Device
Cord
1 small white training disc
2 caps (one small for face disc, one for body size disc)
2 green discs
4 black discs
2 red discs
2 grey disc
4 blue discs
Training DVD
Instruction booklet
Warranty Card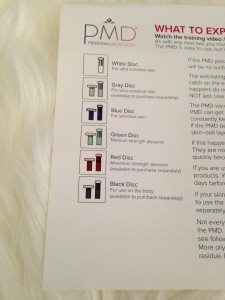 To break down how traditional microdermabrasion treatments work, it is the process of removing the outermost layer of skin, known as the Stratum Corneum. This outer layer of the epidermis is dead, so the removal process is completely painless. The stratum corneum functions as a barrier to protect the underlying tissues. Ultimately, when these layers are removed, smoother, healthier skin is revealed. If you have used microdermabrasion, microneedling or other treatments in the past, you will be familiar with the fact that, upon causing a minor 'injury' to the skin, your body is tricked into thinking that, that area requires healing. Thus sending more blood circulation to that area, stimulating new cell growth. This is a healing response which leaves you with firmer skin, so it aids in anti-aging as well.
After watching the instructional video that comes with the PMD kit, I was able to understand that it uses a disc made of aluminum oxide crystals to exfoliate and remove dead skin. It also uses a vacuum suction to suck up any dirt and dead cells, that the spinning disc was able to remove. The suction is what increases circulation, leaving you with that glow. It is recommended that the PMD be used weekly. Alongside your regular skincare routine. They place great emphasis on using SPF lotion on the area of treatment, as that will be sensitive. You start off with the sensitive discs and work your way into the other coarser discs.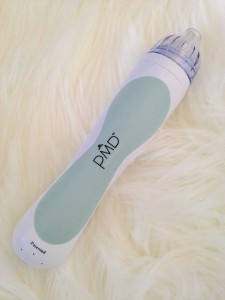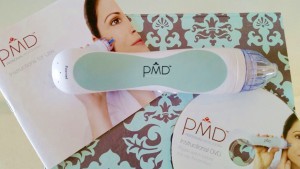 My first time using the PMD at home kit was pleasant. The instructional video answered all the questions I had, such as how many times a disc can be used, which direction to move the PMD in and etc. The device simply needed to be plugged into the power cord and was ready to use. It only has an on and off switch, which takes out the confusion of deciding on multiple speeds.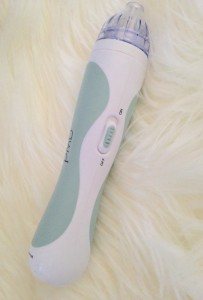 They encourage you to use the white training disc during your first use. This is to ensure that you get a hang of the device as well as making sure that your skin isn't reacting to the treatment negatively. I did a test patch on my arm.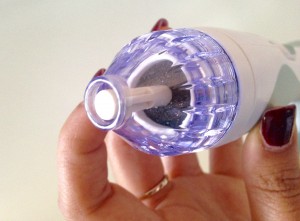 My PMD Experience:
I used the PMD at night, so I had already cleansed my face. While using the device, I made sure to use my other hand to hold my skin tight, allowing for the PMD to glide easily. I ran it across my face and neck and did not feel any pain, only the sensation of suction on my skin. After the treatment I used a toner by Clinique and my Bioderma Sebium Mat Lotion. Followed by a sun lotion from the Face Shop the following morning.
My face looked brighter and had overall a more consistent texture. Although, I have a long way to go, it was a pleasant first experience. I would definitely recommend giving the Personal Microderm at home treatment a try, all while understanding that is not for everyone. It cuts out the costly expenses of clinic treatments and gives you a feel of the treatment.  Planning appointments really do stress me out and a once a week at home treatment is definitely do-able for me. I looked up the replacement disc prices and they are quite reasonably priced, which you can find right now at $17 for 6 discs. The price of the device pays for itself within two treatments. I know this because I have inquired about treatments previously and they begin at $80 per session. This is no way to say to opt out of professional treatments but that it is a great alternative for those who want the flexibility and affordability of microdermabrasion treatments while being at home.
They have been kind enough to send me a coupon code for my readers for having read this review. Take advantage of the Discount Code: AIISHWARYA15 for 15% off your purchase!!!
I will be doing monthly updates, so please do follow me on my journey! I would love to know if you have ever had microdermabrasion treatments or tried the PMD!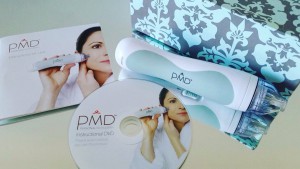 Aiishwarya