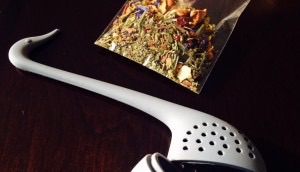 Good Morning!
Monday morning is always one of my longest days and tea and coffee help me get through my day. This weekend I tried out a brand called My Beauty Tea, which carries natural teas and homemade beauty treatments. I tried out their Cranberry Harvest and Cozy Party tea.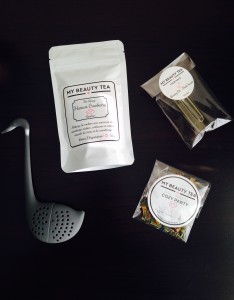 Since they are both caffeine free, I tried them out in the evening. Their scent fills the room as soon as you steep the tea. I used my own tea steeper but because the loose leaf tea is so fine, I would recommend using small strainer.
They also carry an assortment of homemade beauty treatments such as the Beauty Oil which is made from camellia oil (tea oil), lightly scented with coconut and pineapple. It can be used to moisturize and protect your nails, hair and skin. You'll also find homemade treats such as fruit and herbal hard candies.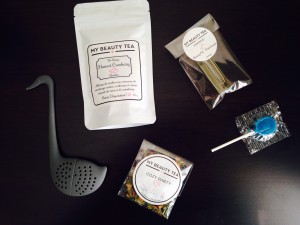 I also sampled their Cozy Party tea, which is meant to be a calming tea, since it is caffeine free. It consists of rosehips, apple cubes, raspberry leaves, lemon verbena, lemon grass, fennel, elderberries, hibiscus, cinnamon, ginger, orange peels, cardamom, cornflowers, flower blossoms and natural flavor. It is definitely packed with distinct flavours.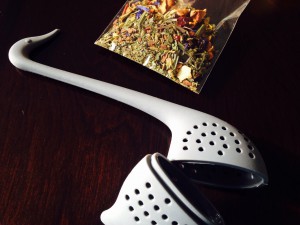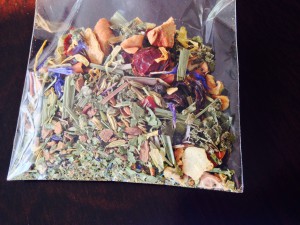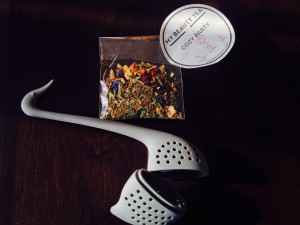 The full sized tea that I got was the Harvest Cranberry. It is more of a detoxifying/digestive tea, ideal for after a meal. It consists of South African Rooibos, sliced dried cranberries, safflowers and natural cranberry cream flavor. I would definitely steep a smaller cup next time, as it is very flavorful.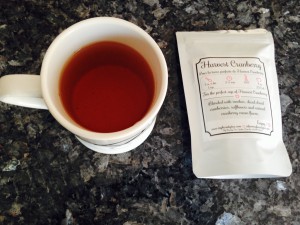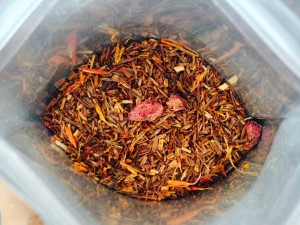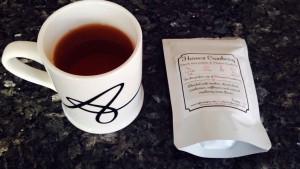 The loose leaf teas definitely have a distinct taste and smell, which for me I wouldn't drink everyday but once in a while for a change. I only drink plain black tea and take no sugar or cream in my coffee so you can understand my taste. For individuals who are more tasteful with  their selection in teas, I would recommend giving My Beauty Tea a try. They currently have many gift able boxes for the upcoming holidays. You will also LOVE their tea infusers! Although the one pictured above is one I purchased from Home Sense, My Beauty Tea carries adorable tea infusers, perfect to gift to avid tea drinkers.
I know there are a ton of teas out there so it can be hard to pick a brand and flavour, so I hope this post was helpful!
Aiishwarya