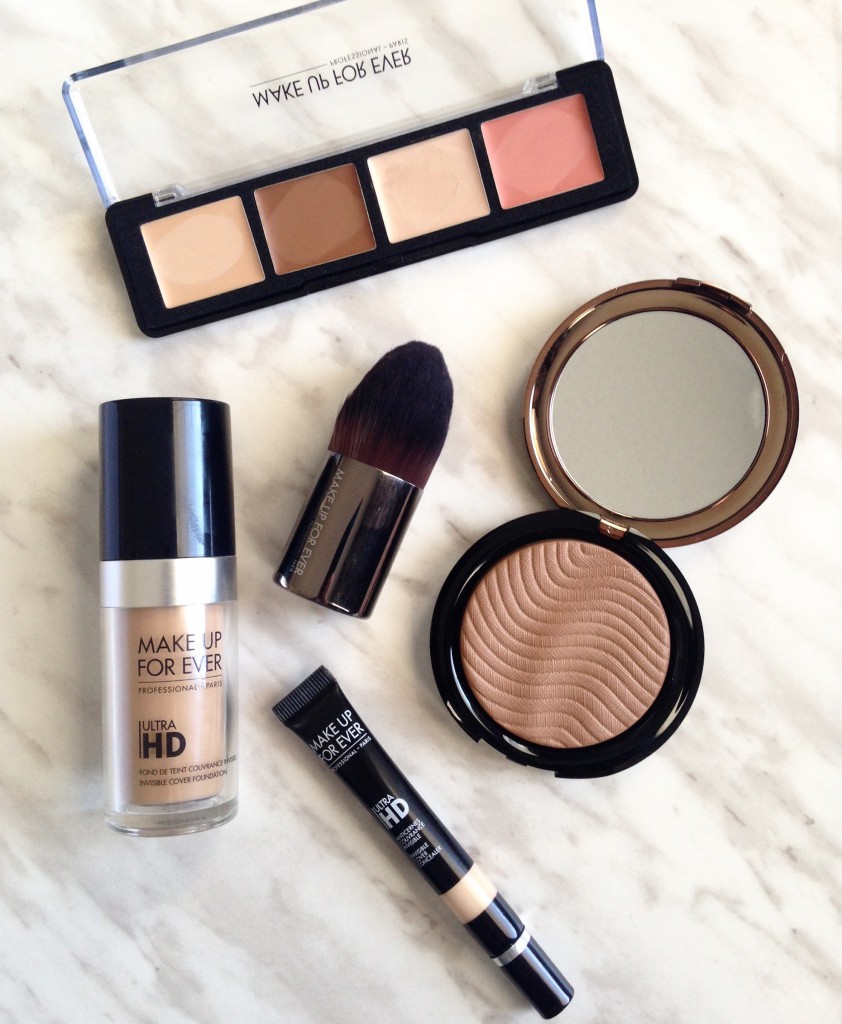 I love bronzed skin all year long. It is a staple product for me as foundation helps create a flawless base but takes away dimension and colour from the face, which is what bronzers add back in. But it's not always easy to find the right shade, since many turn out looky muddy, orange and just not pleasant on my skin. I tried out MAKE UP FOR EVER Pro Bronze Fusion bronzer in hopes for an all in one product. One that will give me a soft glow as well as allow me to subtly contour.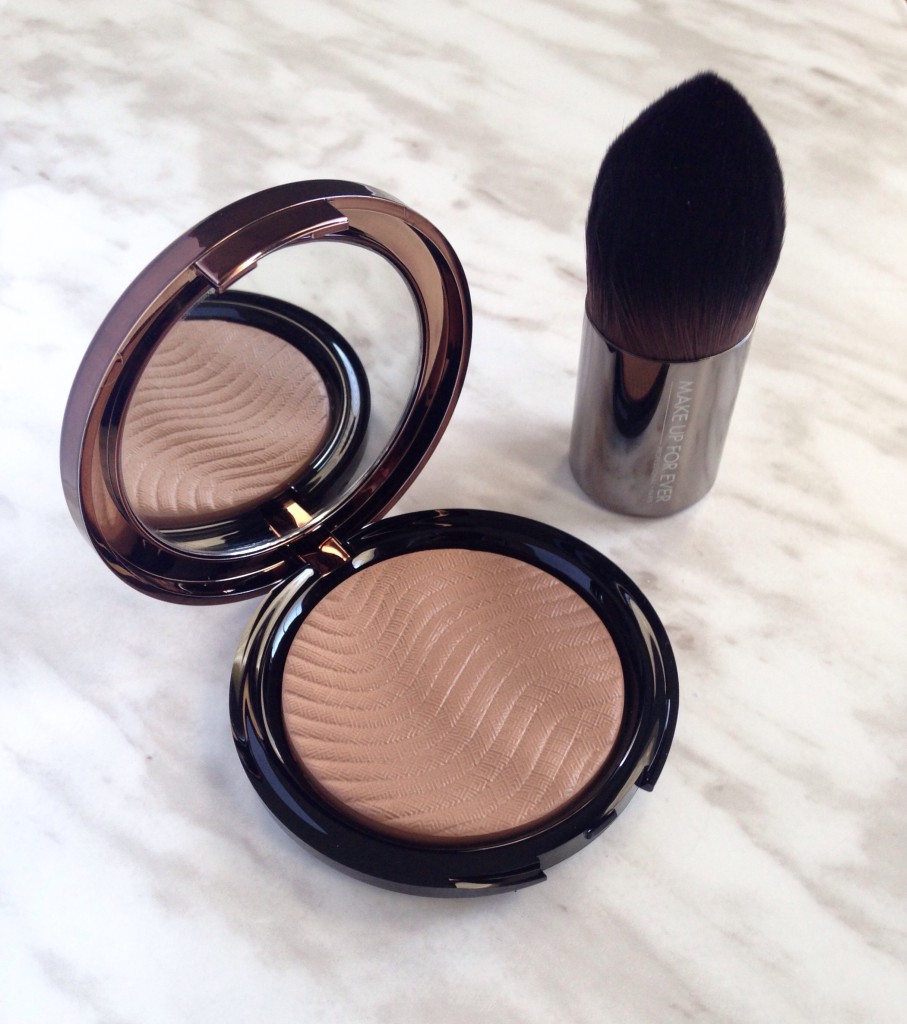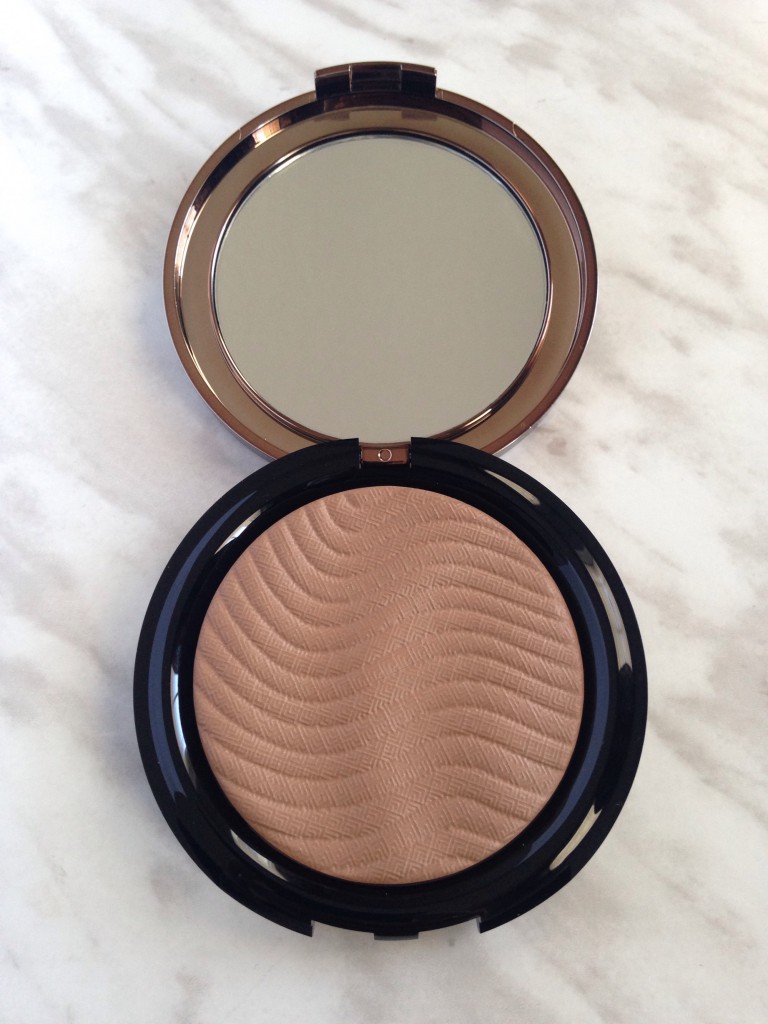 Pro Bronze Fusion is described as a waterproof gel powder. It is available in six shades, 10m, 15l, 20m, 25l, 30m and 35l as a part of Make Up For Ever's permanent collection. The letters at the end of the numbers, "l" or "m" are there to describe the finish. "l" is for iridescent finish, and "m" is for a matte finish.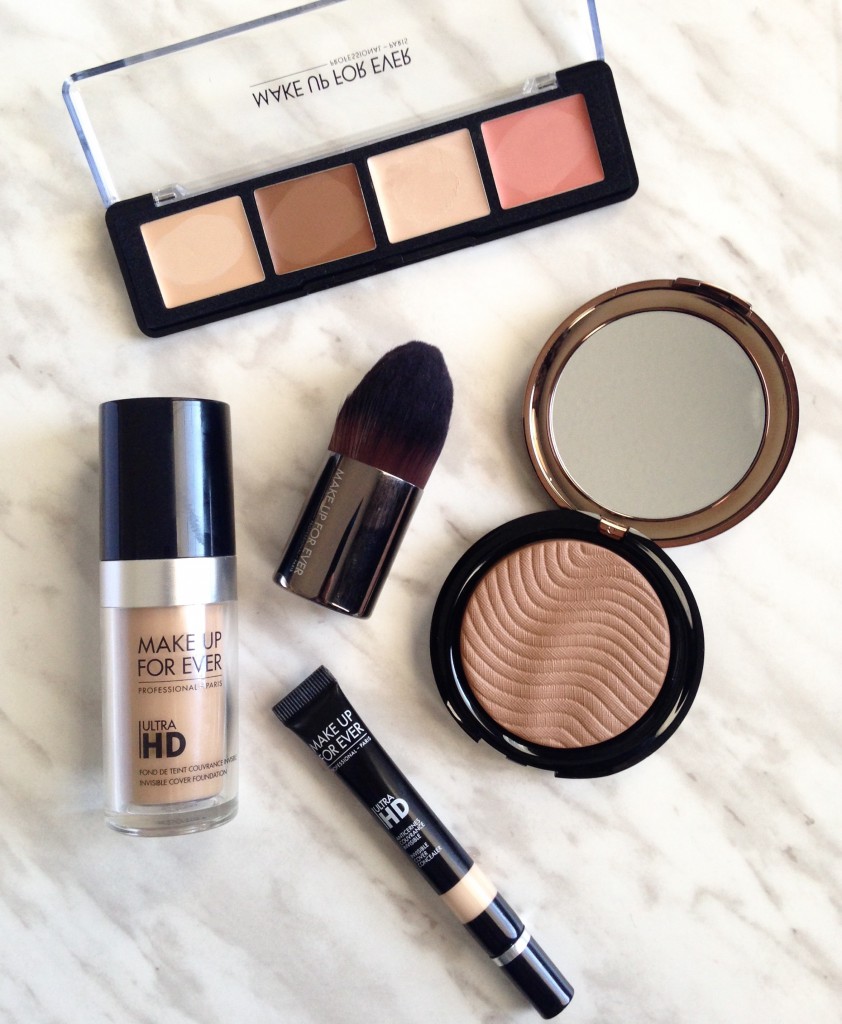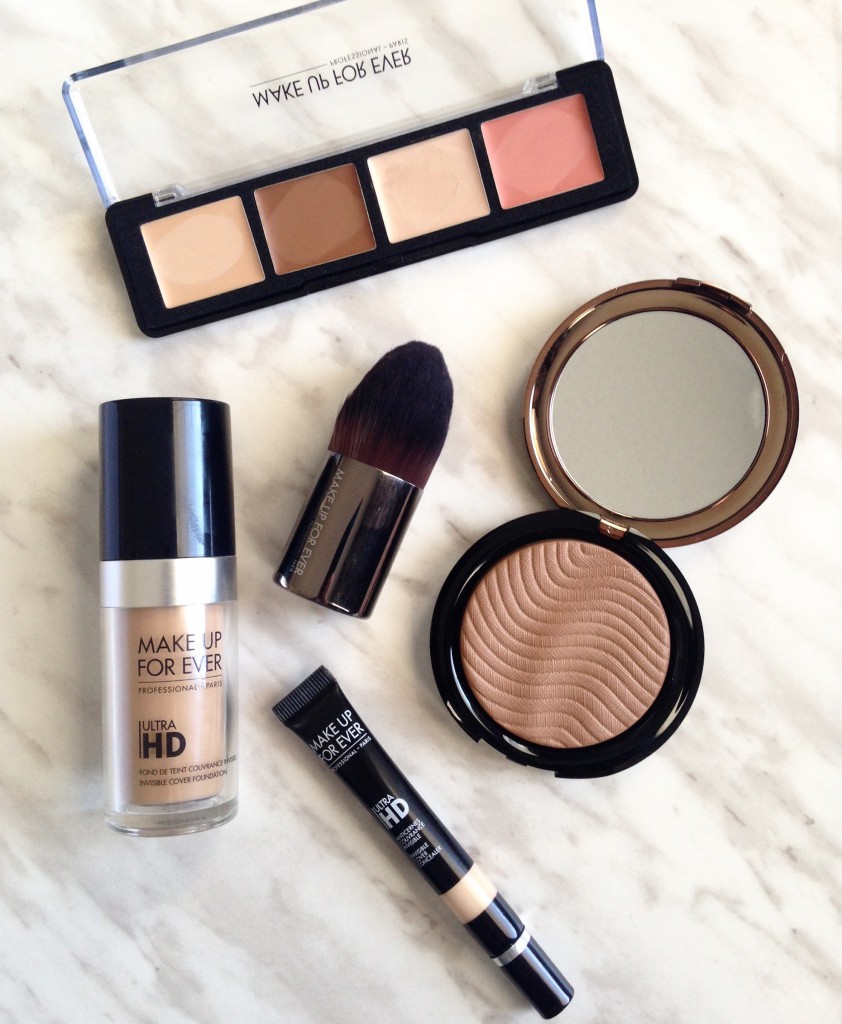 The Pro Bronze Fusion Bronzer comes packaged in a bronze compact with a convenient mirror inside. The powder is pressed into wave-like designs, which adds a really nice touch.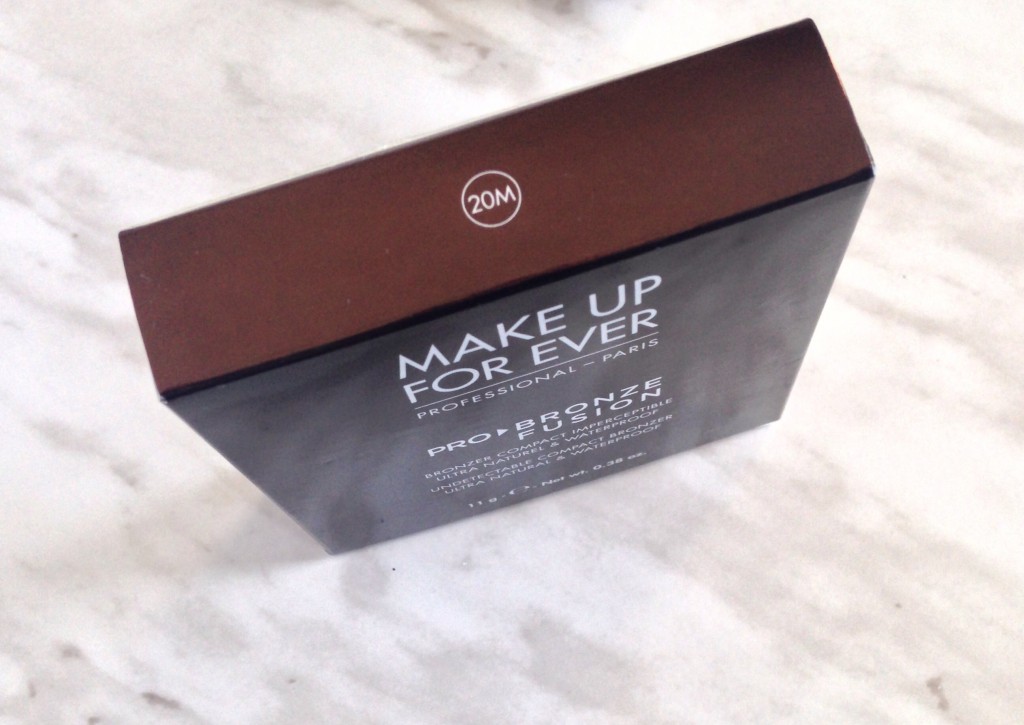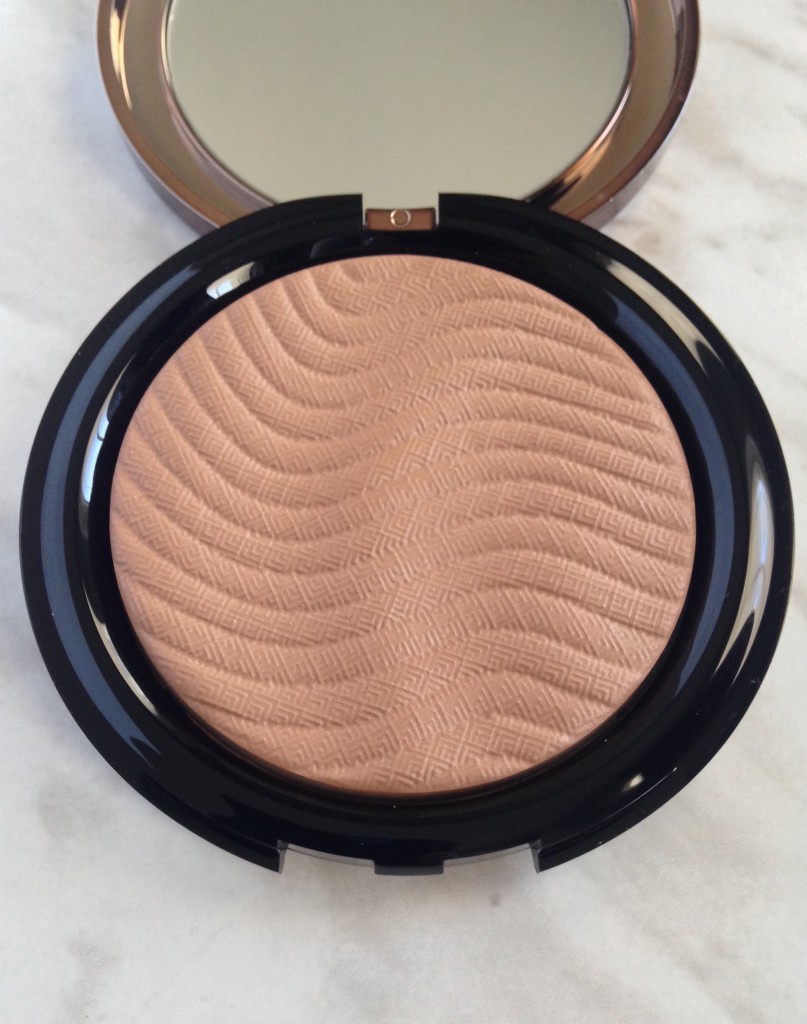 I tried out the Pro Bronze Fusion in the shade 20M Sand, which is a matte bronzer. It glides on very smoothly with no fall out. This is why they probably call it a gel-powder because the powder dust is no where to be seen, the product clings on to the skin. Although a powder it does not appear dry or powder-like at all. Making it wearable for those with dry skin as well. Pro Bronze Fusion has buildable coverage, which is nice so that there isn't an overwhelming amount of product being applied to the face in one swipe.

The shade 20M is perfect for medium skin tones.  It has a yellow undertone that compliments my skintone, which has been hard for me to find. Most bronzers have a red/pink undertone that are very harsh looking on my skin. The Pro Bronze Fusion is said to be waterproof, which I can't comment on but it is definitely long wearing.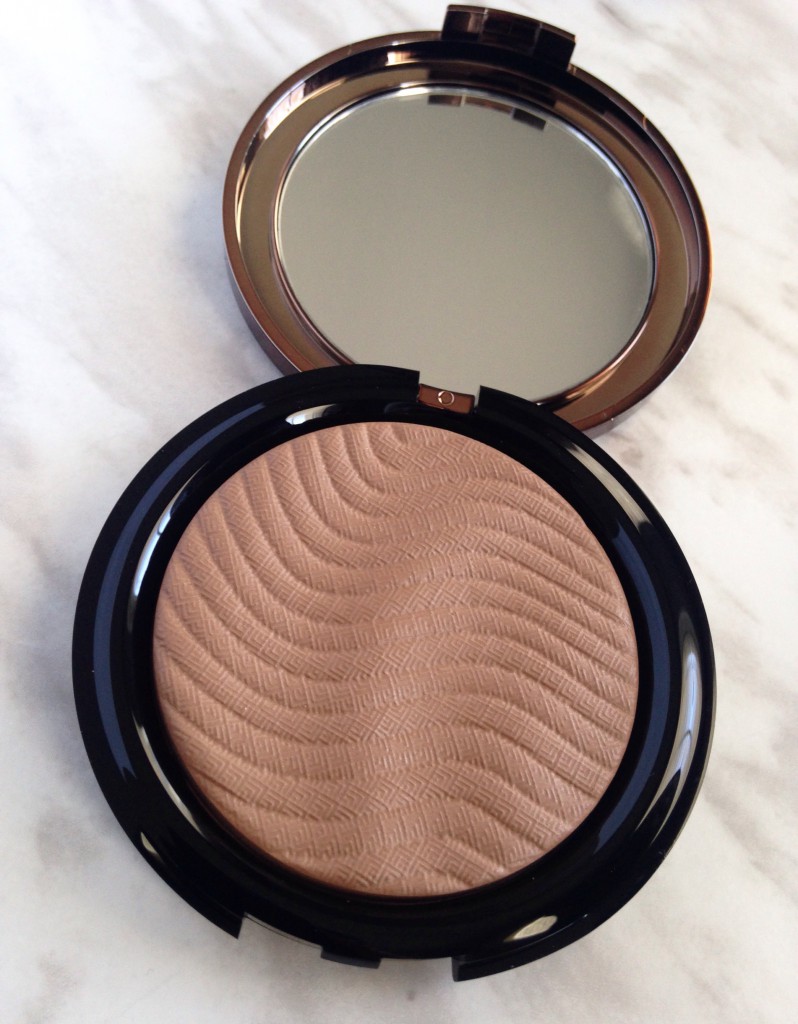 For application, Make Up For Ever's 110 Straight Kabuki is the perfect tool. Its softly pointed top and dense bristles sweep the contours of the face. Since the bronzer is packed down to form it's wave design, a dense brush is definitely a must to pick up the product. The bristles are 100% synthetic.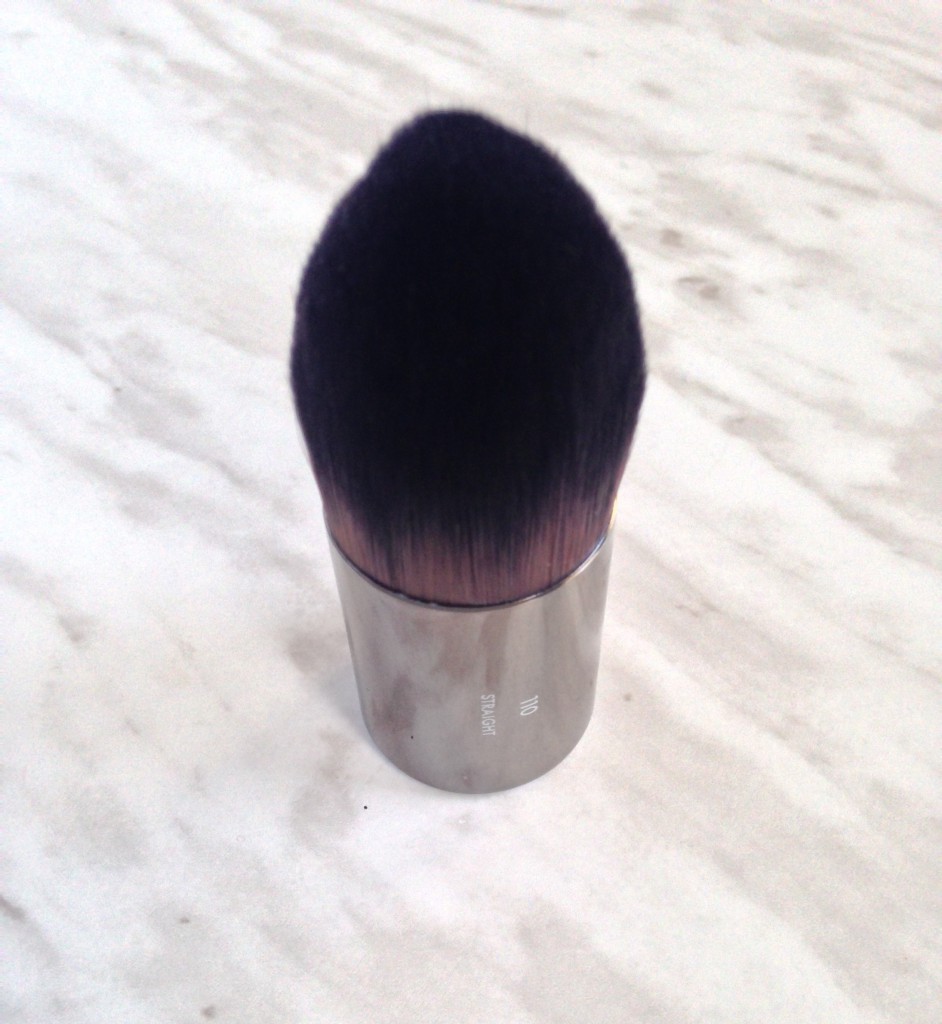 Their 136 Pro Bronze Kabuki Brush is also a great option since it has full, dense bristles with a flat top, which will help to pick up the product.
The 110 Straight Kabuki Brush retails for $57 CAD.
I really think everyone needs a great bronzer in their makeup collection and the Pro Bronze Fusion is just that. I love no-makeup, makeup looks as well as those with a golden glow. With one or a few swipes of Make Up For Ever's Bronzer I can achieve both.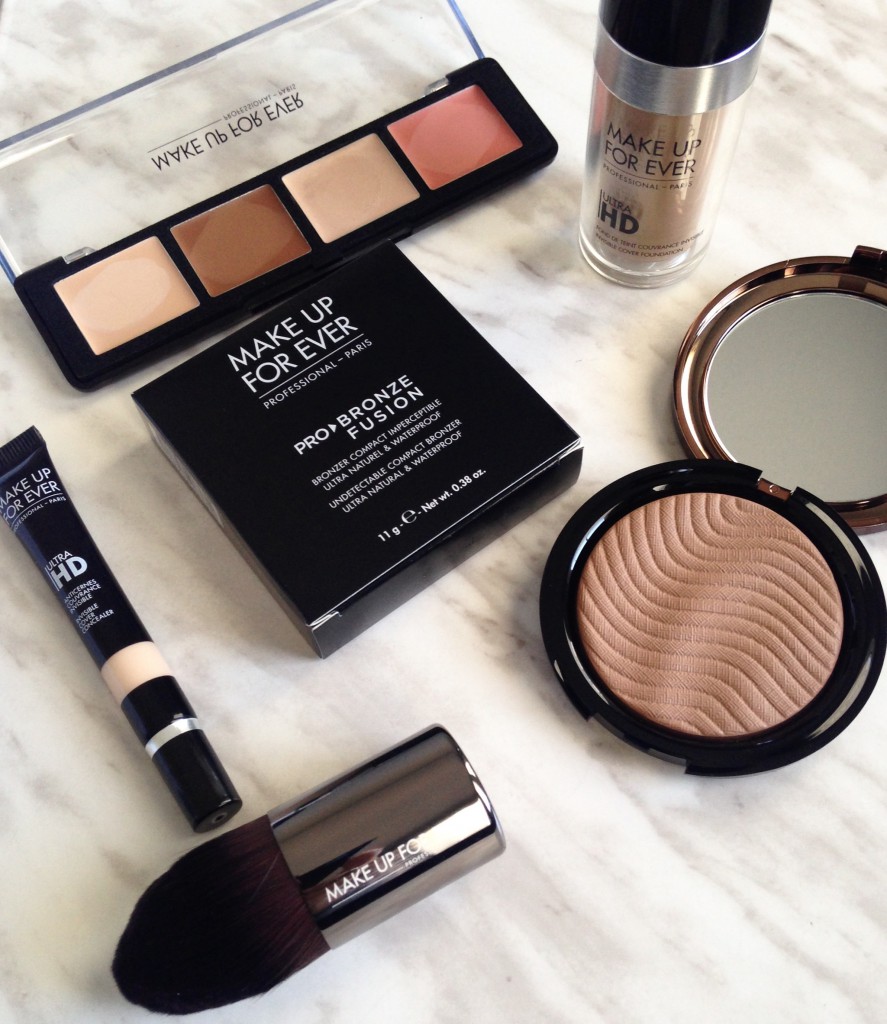 Make Up For Ever's Pro Fusion Bronzer ($43) and Kabuki brush can be purchased online and in-store from Sephora. 🙂
Aishwarya