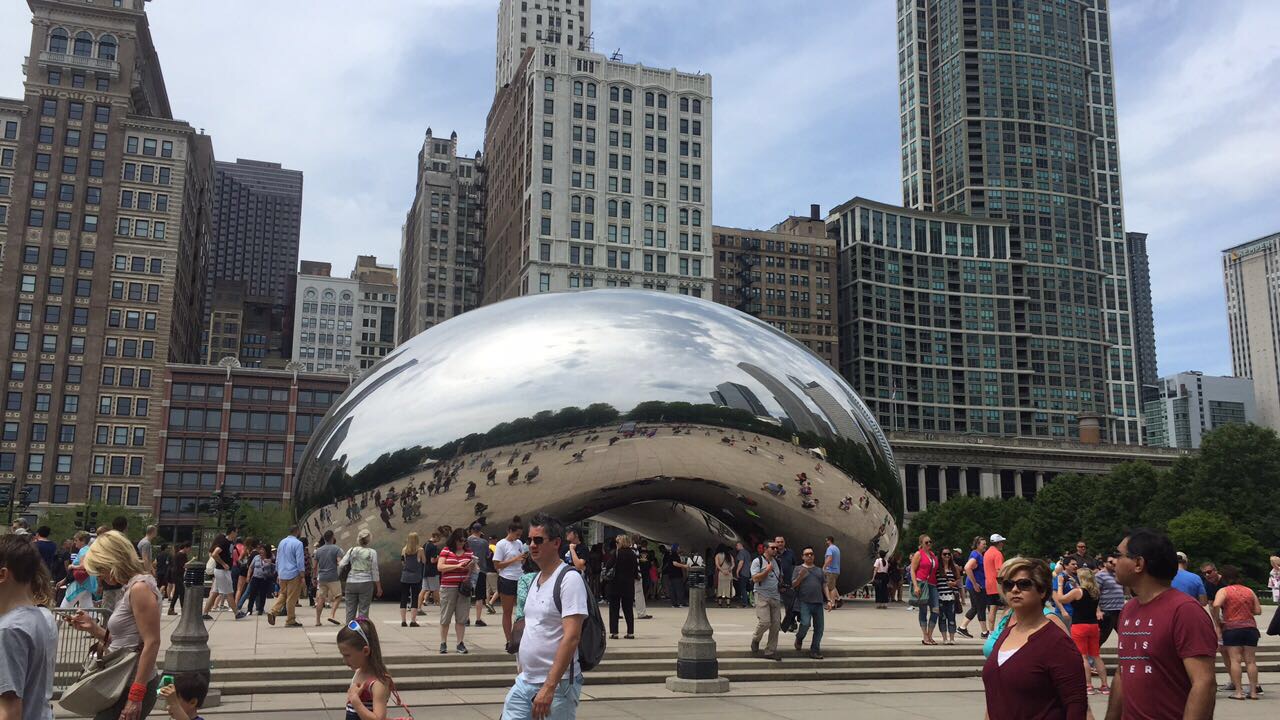 Today, I wanted to share a travel diary of a weekend in the windy city: Chicago Food Edition. I have compiled a list of commonly suggested sight seeing places and restaurants as well as spontaneous finds. Keep reading to follow along on a Weekend in the Windy City: Chicago Food Edition last month. Look out for part 2 that will cover sight seeing and attractions.
Saturday:
BREAKFAST:
We had breakfast at Chicago Waffles in the South Loop area. A relaxed restaurant setting but with a ton of people, all sharing their love for the great food!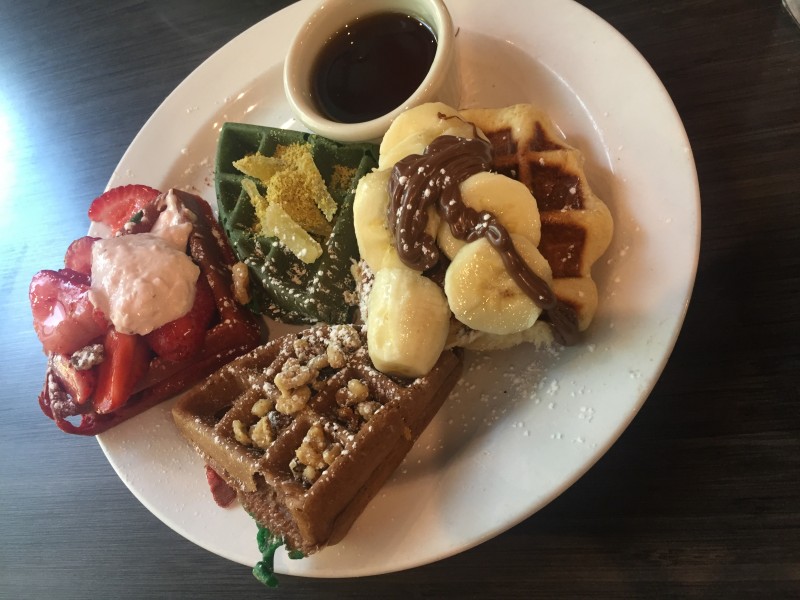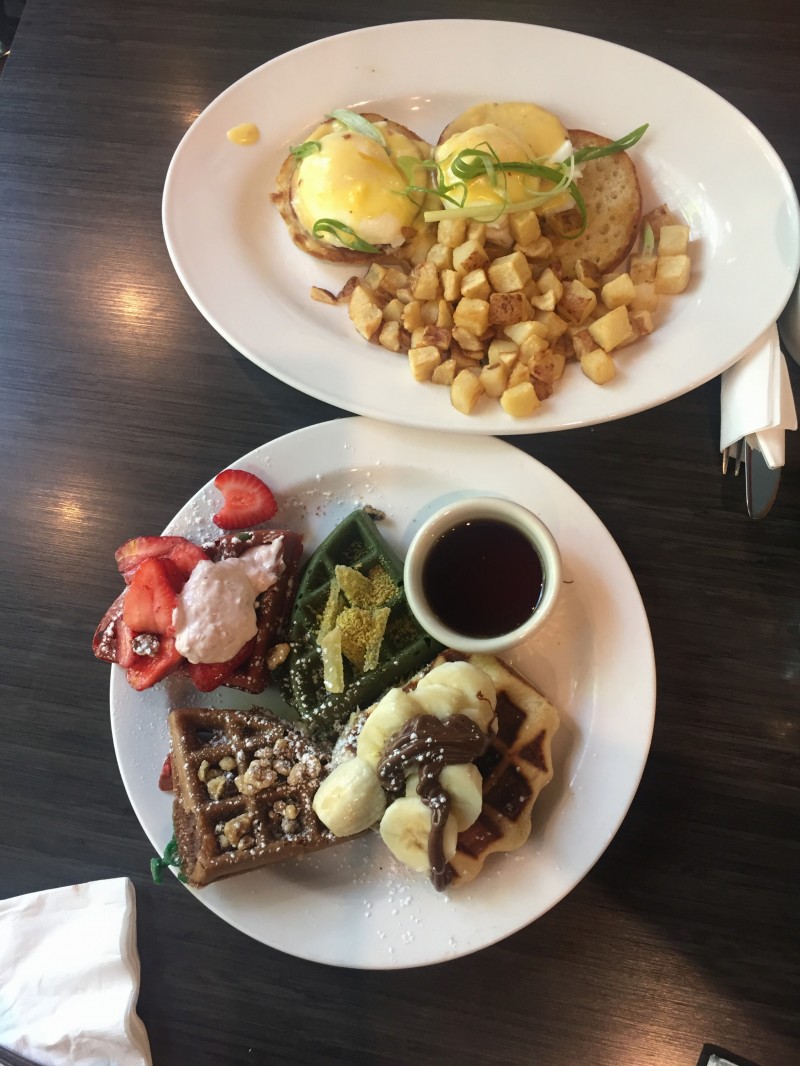 Pictured below are their Original Beny (eggs benedict) and Waffle Flight. Which included an assortment of Red Velvet, Chocolate, Leige and Green Tea waffles topped with blackberry, strawberry, bananas, and hazelnut chocolate. DELICIOUS!
LUNCH:
After exploring Navy Pier and all of it's attractions, we decided to get our Deep Dish pizza fix from Giordanos. Well known for it's deep dish and probably where you saw those Instagram boomerangs with lengthy strings of cheese. We ordered a Classic Deep Dish Pizza and Chicken Pesto Thin Crust Pizza. Be prepared to have some appetizers and a drink or two in the meantime because one deep dish takes 40+ minutes in the oven! Still delicious nonetheless!
DINNER:
Lately, I crave Mexican food quite often. Blue Agave just happened to be at the top of our Google searches with amazing reviews so we headed to the Kinzie St. location.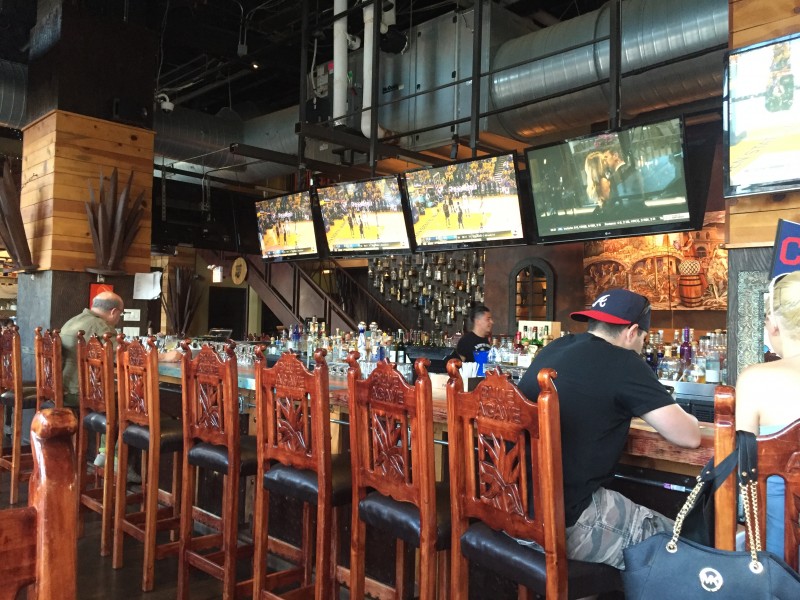 I chose the Chipotle Chicken Tacos with Mexican rice and Mexican Street Corn (Elote). Each dish was so flavorful and if you love your spice you'll be glad to know each table has a tub filled with a variety of mouth watering hot sauces. To wash it all down, I ordered an ENORMOUS Beergerita. Definitely a two person drink.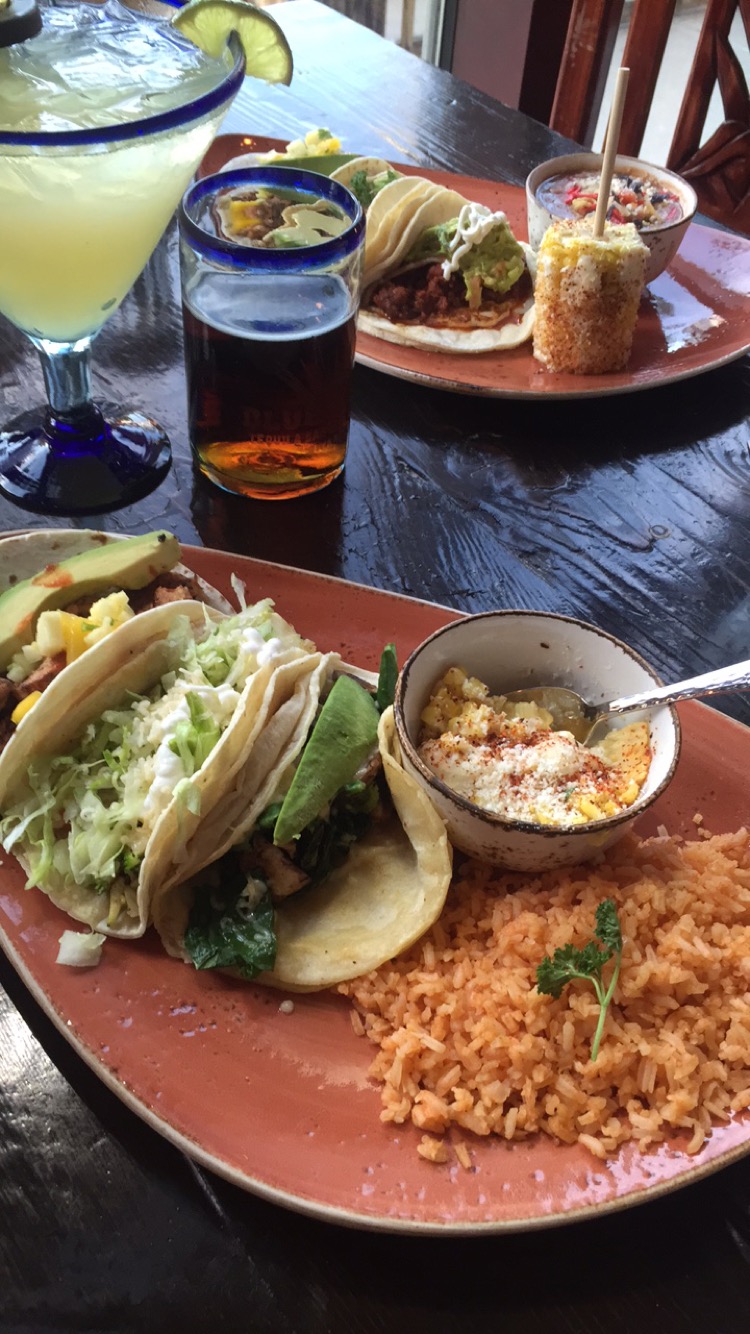 ROOFTOP:
We arrived at Cindy's because of the countless recommendations to check out this rooftop. However, we got their too late and couldn't enjoy the actual rooftop with the promising views of Millenium Park and the lake. 🙁 But boy was this place packed with the rooftop being closed!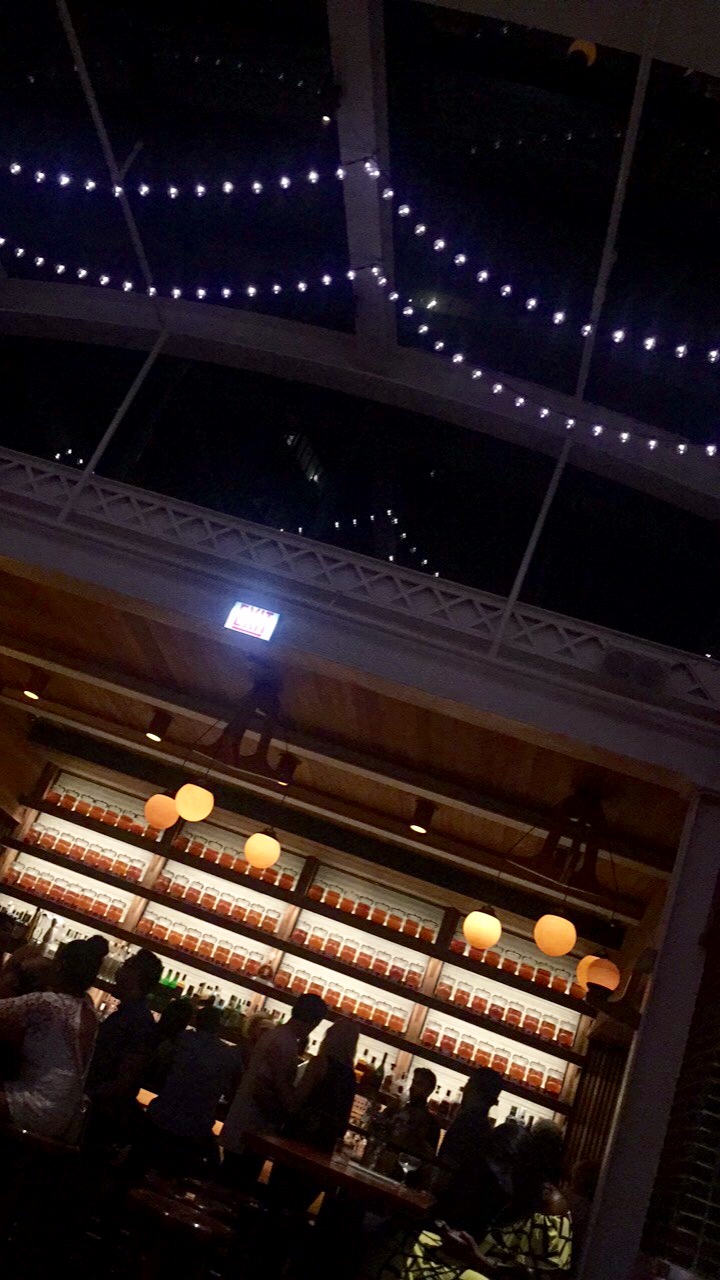 LATE NIGHT EATS: 
Walking down a very busy W. Hubbard St. we were hungry yet again. We came across Fat Baby Taco, a taqueria open till 5 a.m. You begin by picking your base (taco or burrito), your filling (chicken, steak, carnitas, shrimp or veggie) and your style (Classic, Americano, Street or Spicy) which are the toppings. We ordered chicken and veggie tacos with a side of chips & salsa. Really, really good!!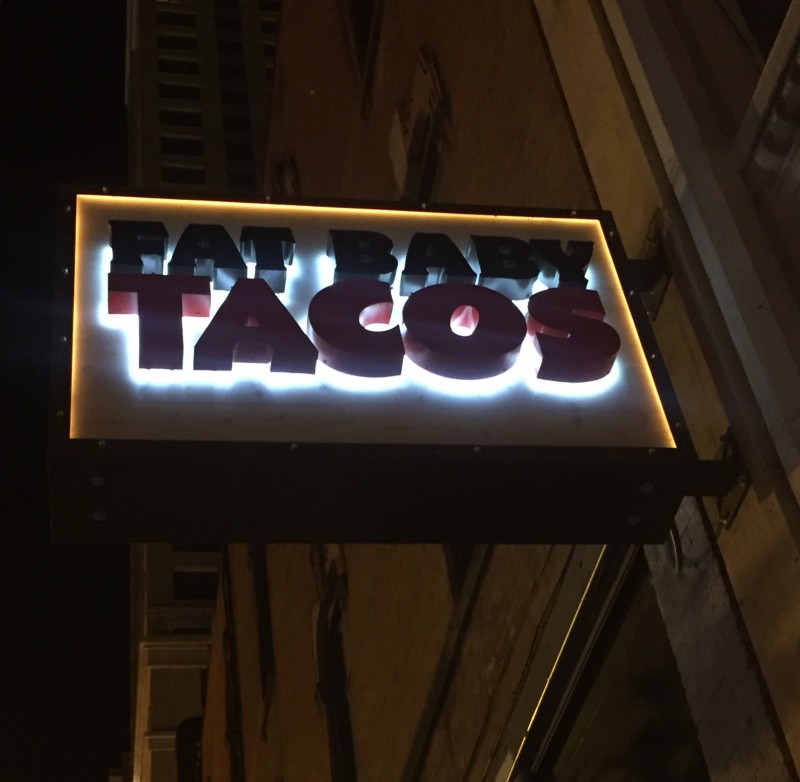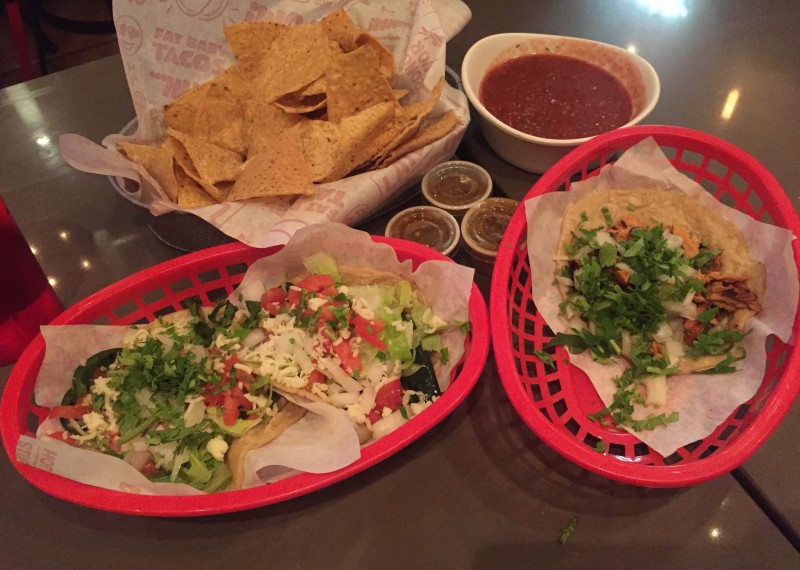 Sunday:
BREAKFAST:
This next restaurant was definitely a spontaneous find! Walking through Hyde Park and noticed the Promontory. Restaurant on the first floor and bar on the second. It had an open loft style setting. Their menu was extremely refreshing, with a twist on old favourites.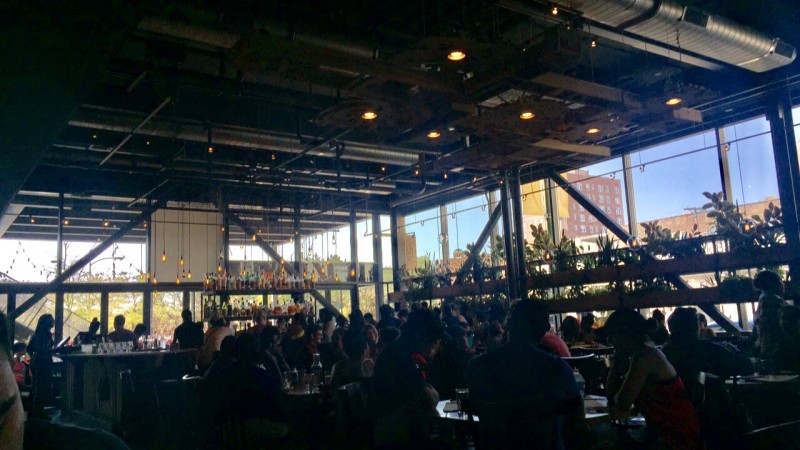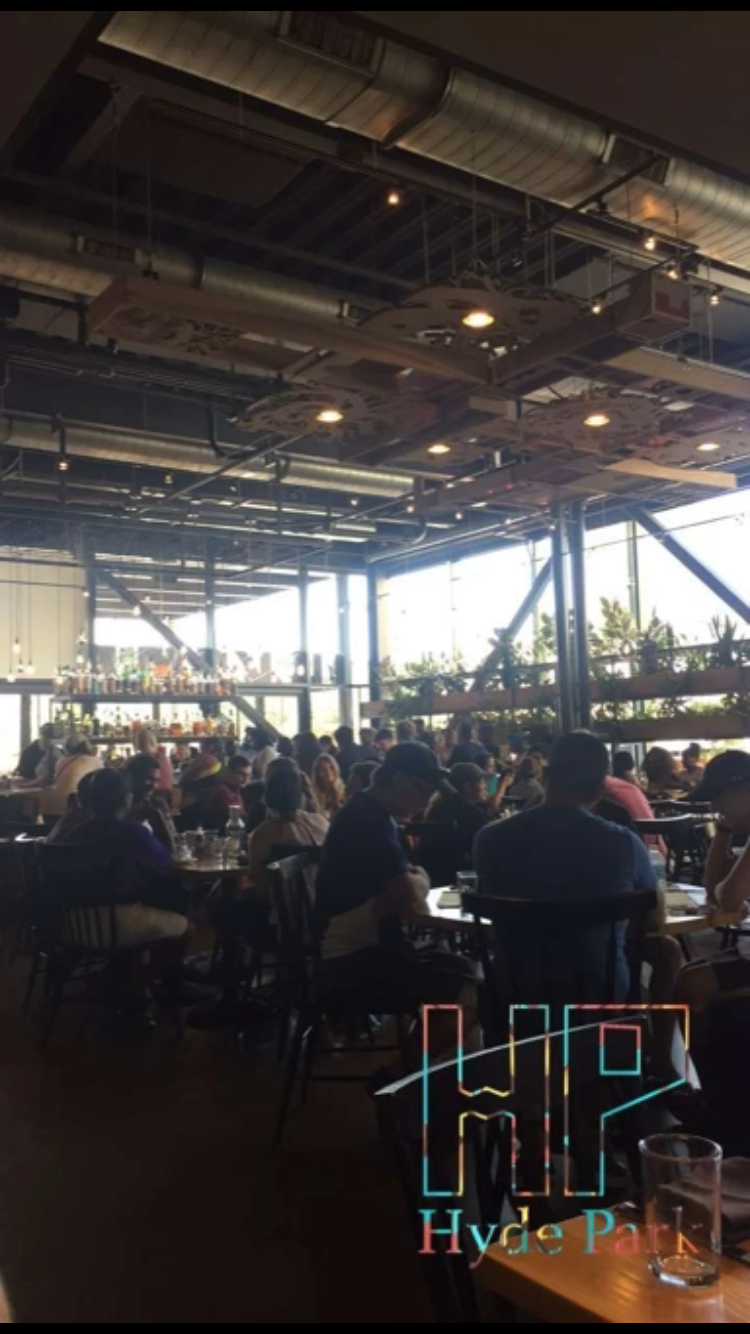 Pictured below are their delicious : Beignets: lemon, ricotta, powdered sugar, The Point Breakfast: two eggs, patatas bravas (DELICIOUS hash), toast. Coffee and baby beermosa. The patatas bravas and beignets were definitely worth going back for!!
LUNCH:
As we became hungrier (hangrier) from a full day of Shopping at the Fashion Outlet's of Chicago & Yorktown Mall. We arrived at Stir Crazy Oakbrook Centre. Here you could order off of a fixed menu or create your own meal start to finish (with the culinary help of the cooks obviously). We decided to get one of each. We began with vegetable Spring Rolls and for our mains went with the Kung Pao Chicken and Fried Rice from the menu. As well as the Build your own Entree option.
You pick your base (rice or noodles) and your protein (beef, tofu, shrimp or chicken) and your server brings you a pan to your table. You walk down a buffet of fresh vegetables, sauces and spices and add everything into your pan. Hand it to the cook who will cook it up with your protein and base. I genuinely enjoy spicy food and really appreciated the fact that I could as much chili peppers and chili sauce as I wanted.Definitely enjoyed that one!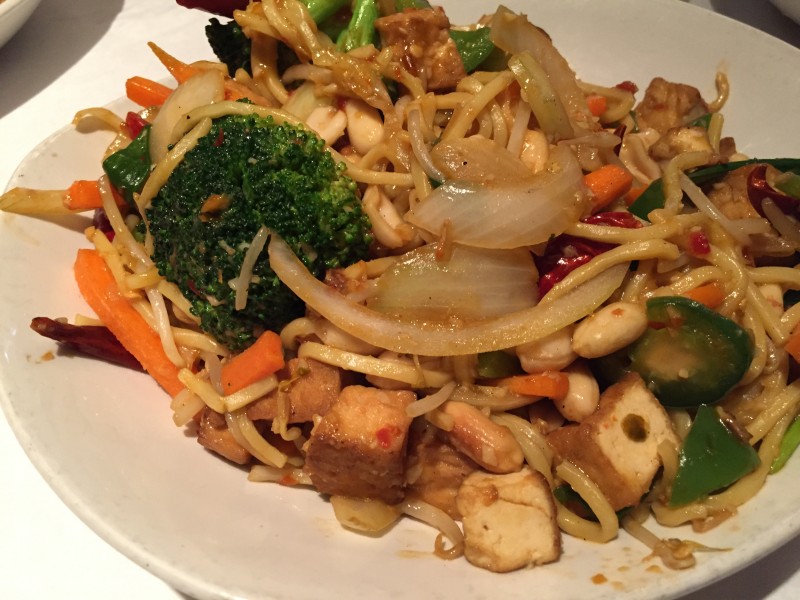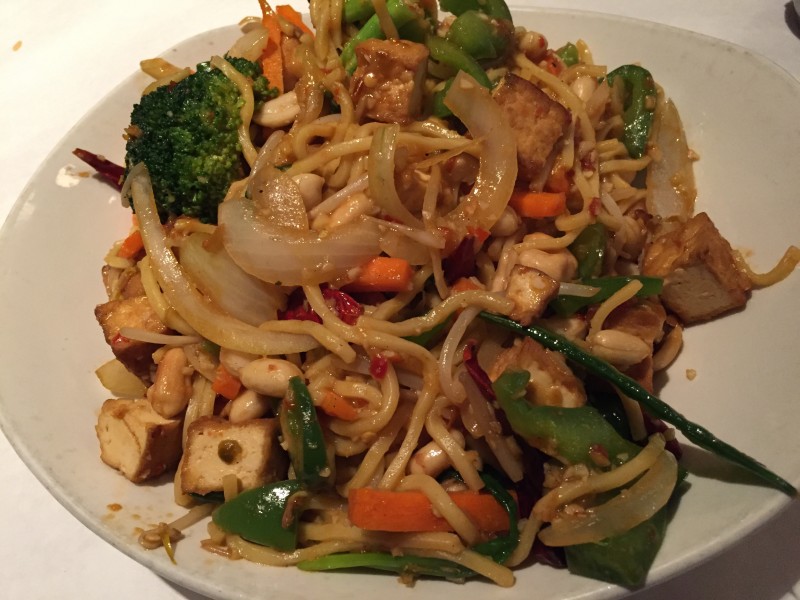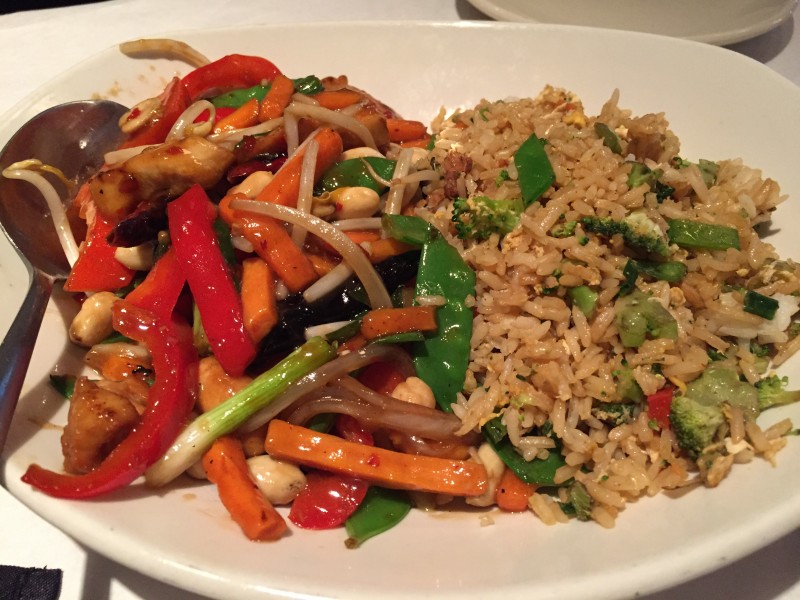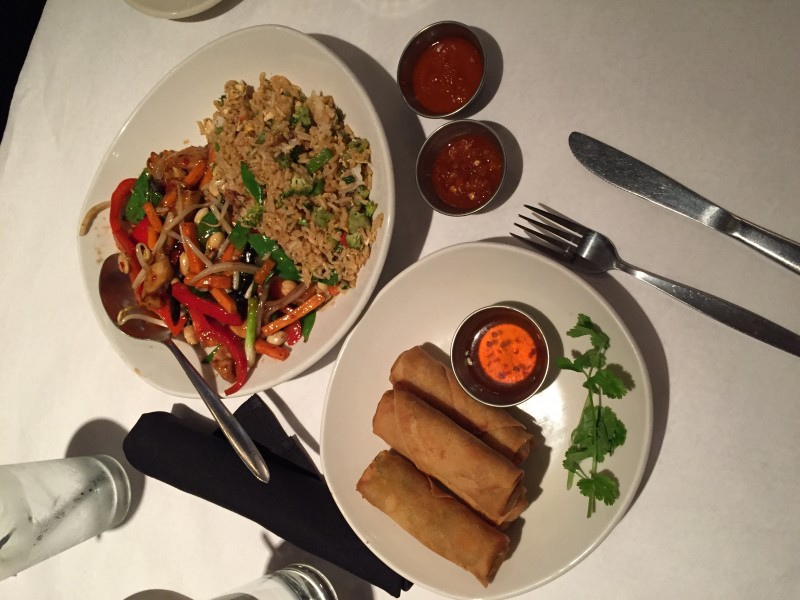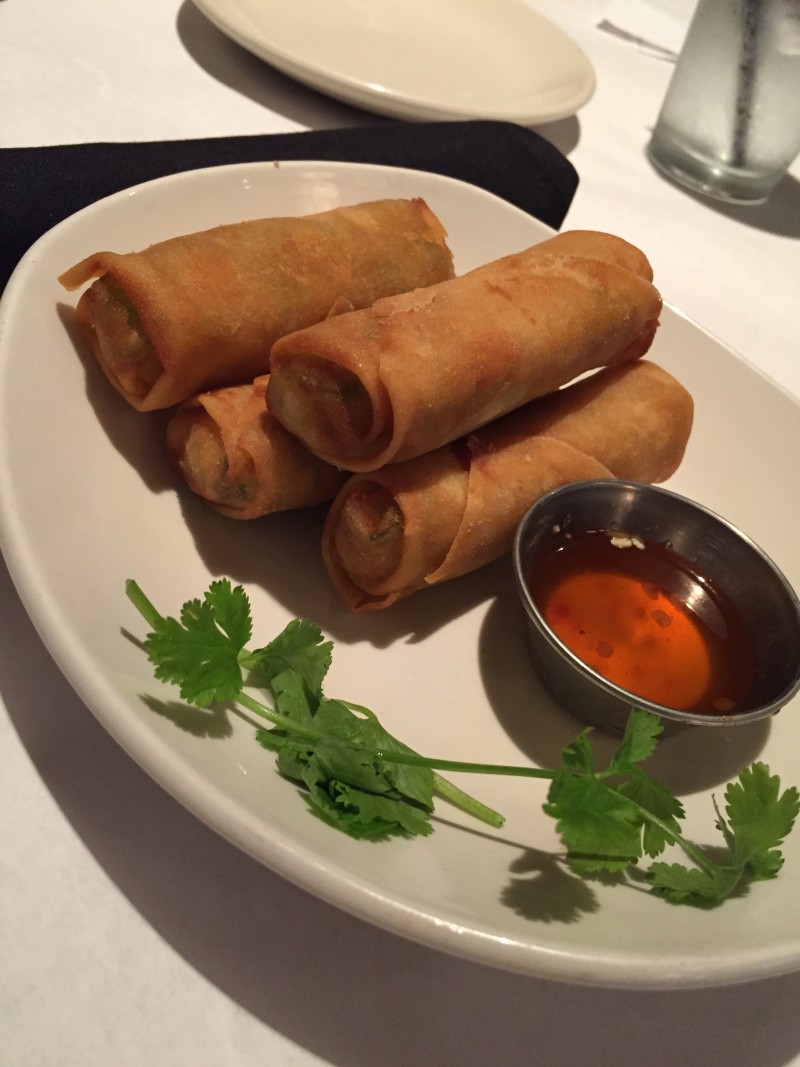 DINNER:
Even after spending three quarters of our day inside a mall. We couldn't hold back from going into SUPER Target (4x the size of normal Target), Home Goods and Marshalls. By this time we were hungry again. Heading back to Hyde Park we had noticed Roti Mediterranean earlier. A healthier alternative to fast food; a build your own Mediterranean restaurant. You begin by choosing your base (rice, pita, greens or laffa wrap). I went with the Falafel Rice Plate: falafel with rice, accompanied with cranberry couscous, hummus, tomato & cucumber salad, fresh vegetables, red cabbage slaw, olives, pickled onions and their delicious S'hug sauces. Their Chicken Roti Rice plate (not pictured) is extremely delicious as well!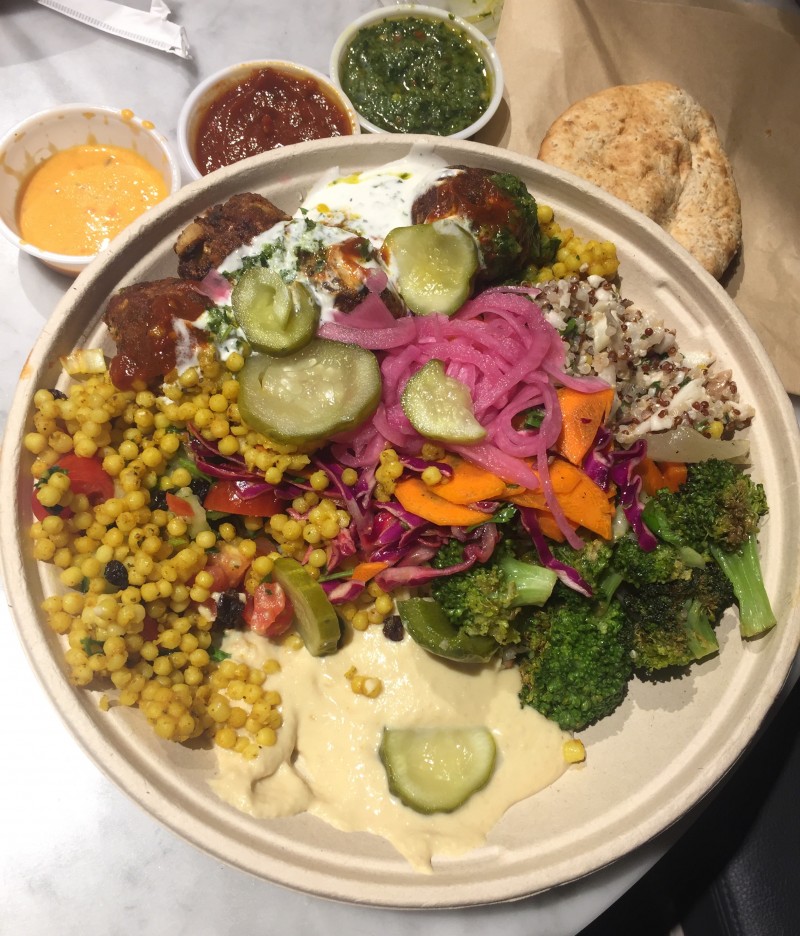 LATE NIGHT EATS:
After almost calling it quits on going out Sunday night, assuming everything had closed. Our google search rendered the restaraunt Quartino. Open till 1 am on a Sunday, this restaurant was an amazing find and the answer to our Italian cuisine craving. We decided to go with a Margherita pizza and Veal Meatball Slider in a Pomodoro Sauce & Giardiniera. I am obsessed with their chili oil and dressed everything I could with it. For dessert we had the Torta al Cioccolata: hot chocolate cake with vanilla gelato. Extremely delicious!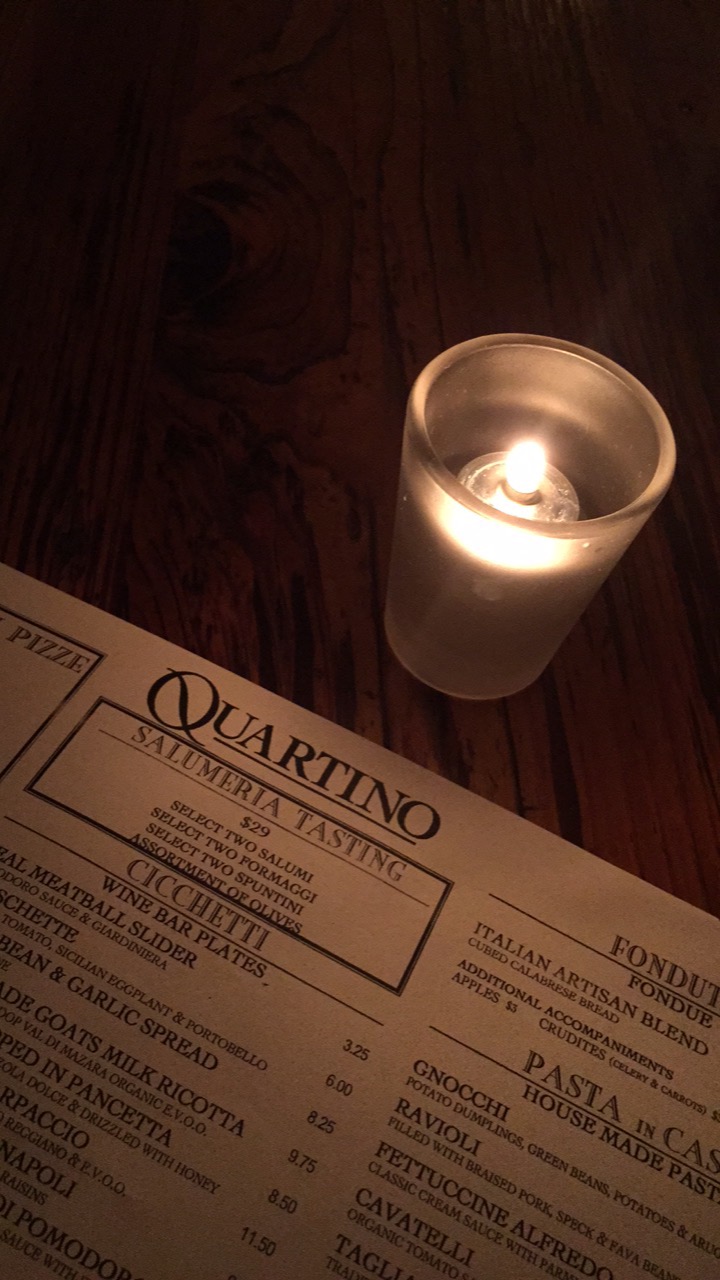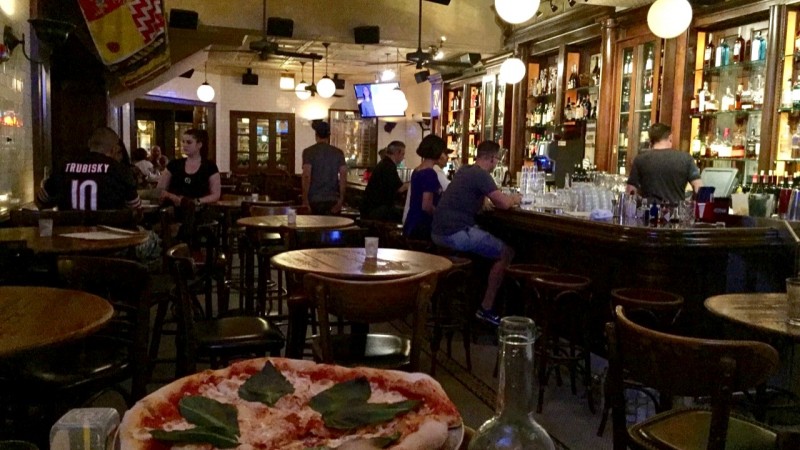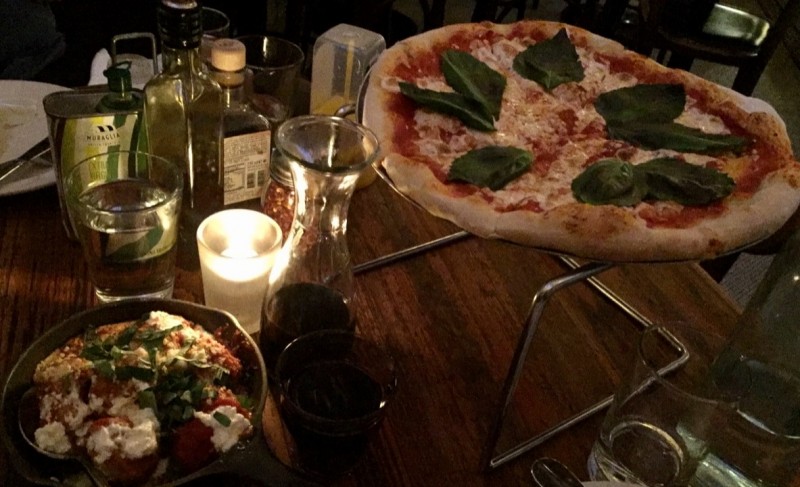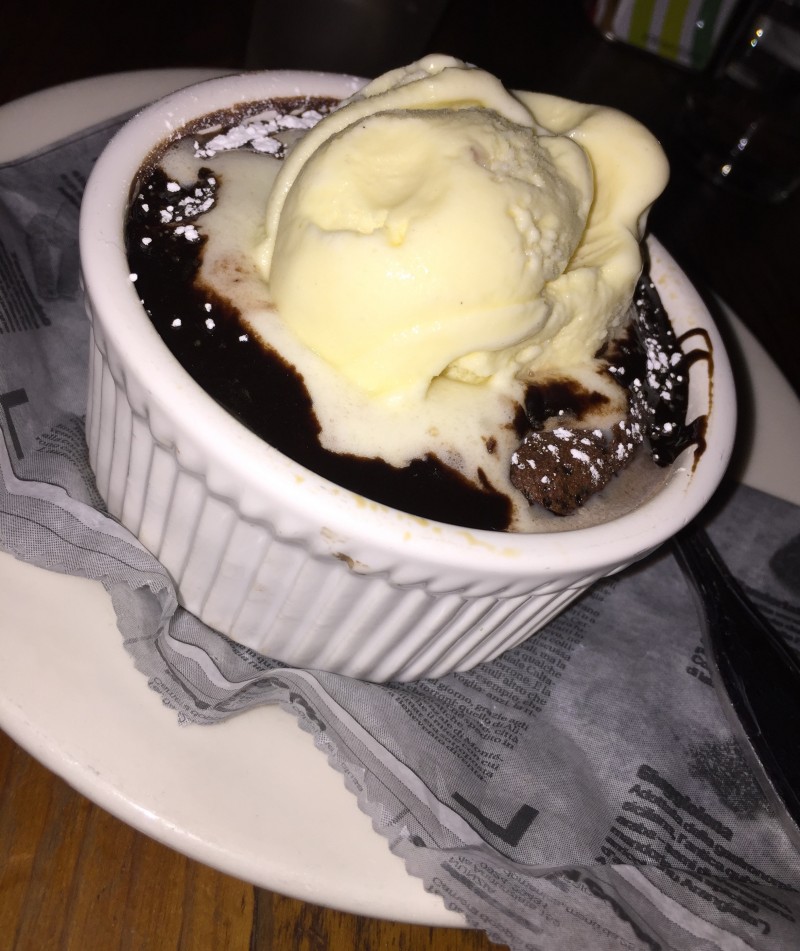 Now I understand why keeping a food journal is the key to a healthy lifestyle because you can look back and track exactly what you ate. In this case, NO REGRETS! lol. I hope you enjoyed this read and look out for part 2, which will include sight seeing and attractions.