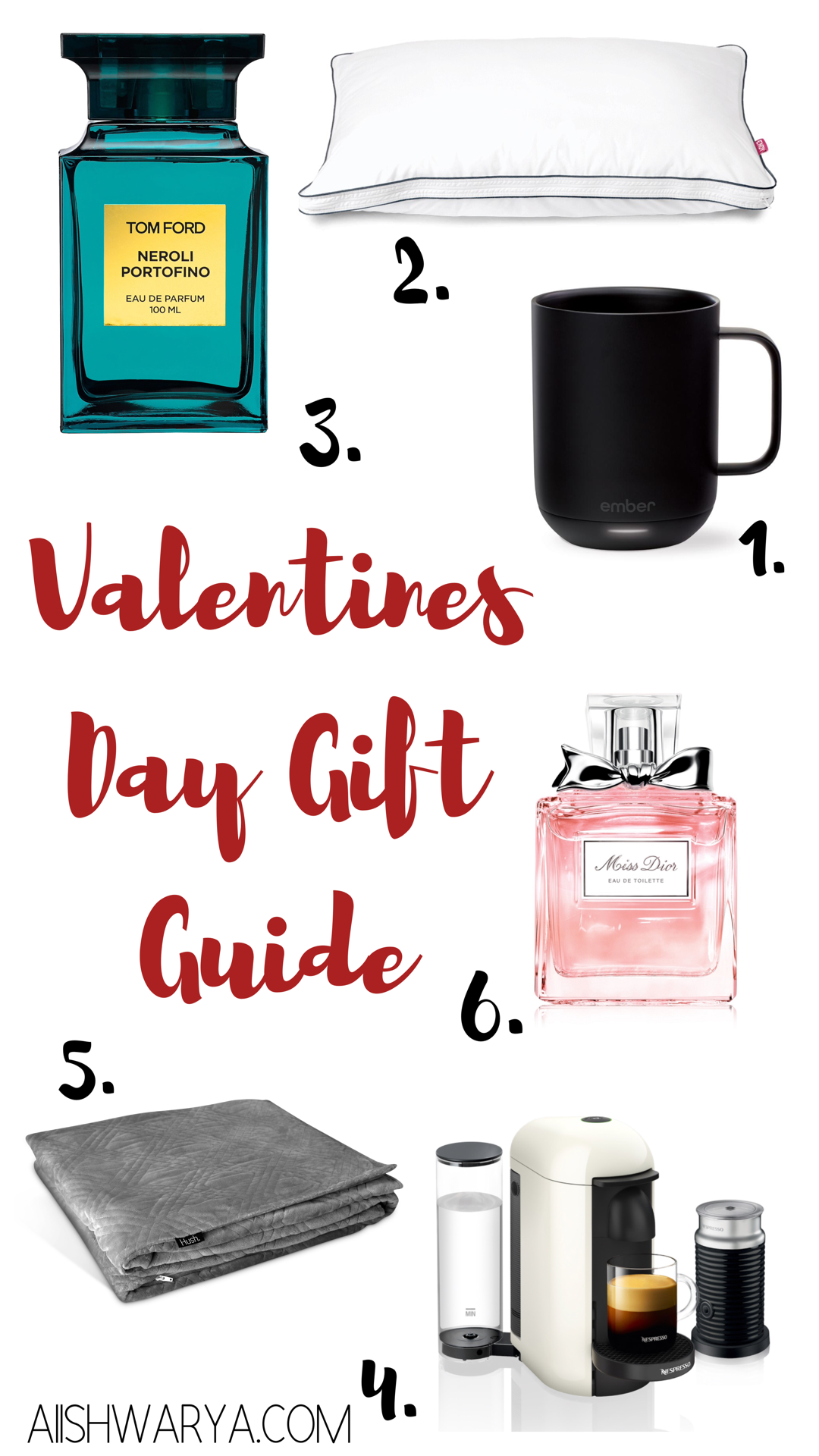 Happy February! I wanted to share with you today my round up of Valentines Day gifts, which I personally love and know many share the same sentiment! If you're looking for a gift for your partner or friend, keep reading to check out my Valentines Day Gift Guide for suggestions, as well as to spark ideas of your own!
EmberMug – For coffee and tea lovers who want their drink to stay warm till the last sip. Ember has the solution! This ceramic mug is available in 3 finishes and retails for $100 CAD. Available online at ember.com, Amazon and in store at Starbucks.
Endy Pillow – A great nights rest is crucial to tackling the long day ahead. Endy's bamboo charcoal memory foam pillow is just one thing you can change in your sleep routine to ensure you're getting exactly that. The Endy Pillow is available in store and online at Endy and retails for $80 CAD.
Tom Ford Neroli Portofino – Tom Ford makes some of the most divine fragrances. Neroli Portofino is not only vibrant in its appearance but that same vibrancy reflects in its fragrance. It retails for $175 – $390 CAD and is available online and in store at Tom Ford, Sephora & Nordstrom.
Nespresso VertuoPlus Bundle – The aeroccino and coffee machine are bundled together for the price of $349 CAD. Available online and in store at Nespresso.
Weighted Blanket by HushBlankets – Interrupted sleep impacts the quality of your life in so many ways. Weighted blankets like those from HushBlankets can aid with deep, un-interrupted sleep and anxiety issues. Available online at hushblankets.com
Miss Dior eau de parfum – A scent that truly is wearable year round but the floral scent is absolutely perfect for Spring season. Miss Dior is available online and in store at Dior, The bay, Sephora and Nordstrom.
Images provided by Ember, Tom Ford, Endy, Nespresso, Dior & Hush Blankets. Images belong to their rightful owners and have been used for the sole purpose of sharing my favourites. No form of affiliate links have been used in this post and no product or monetary compensation has been received to create this post.