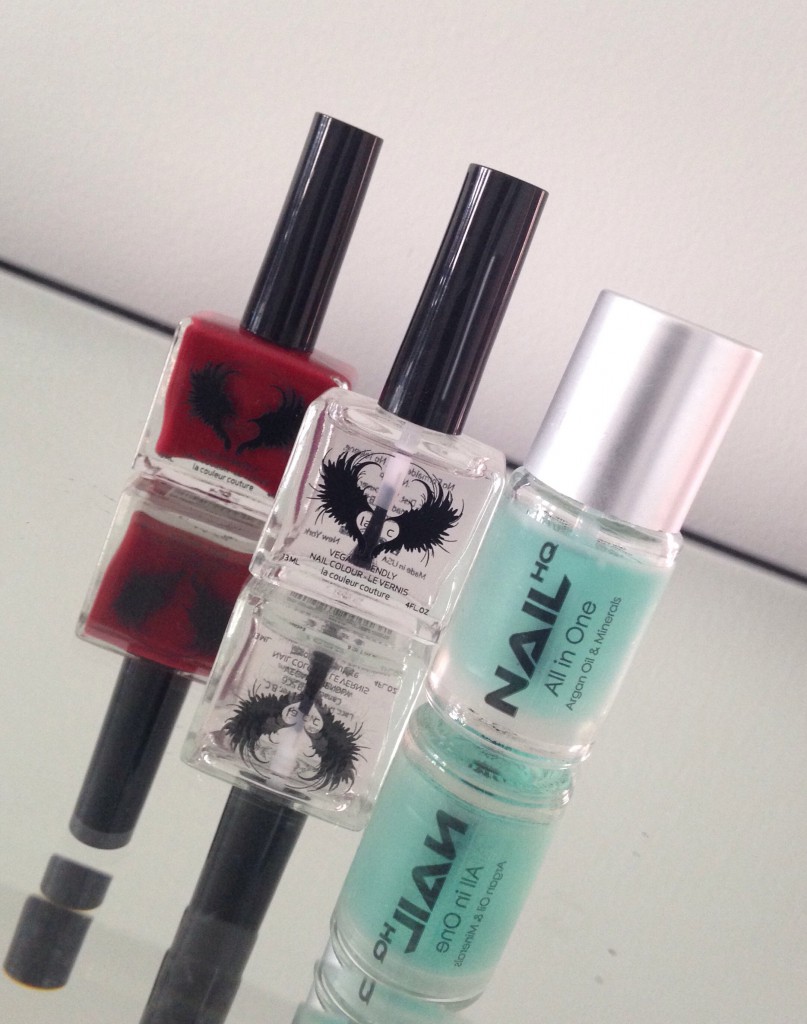 What better person to try out a nail strengthening formula than someone who used to bite their nails as a child and then grew up only to have brittle nails? That person is me. My nails have been so week in the last few years that if the wind blew, it would probably take my nails with it. Every time I tried to grow out my nails, the smallest incident would tear off my whole nail. In this time I received the Nail HQ All In One Multi Solution Nail Treatment to try out.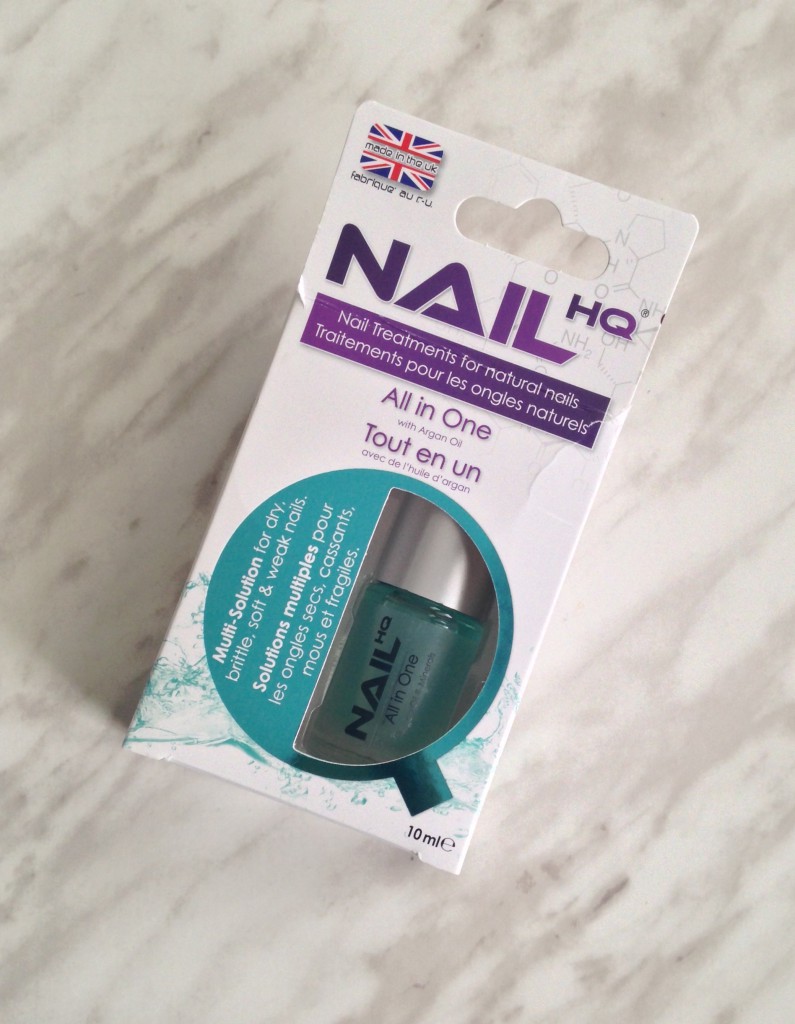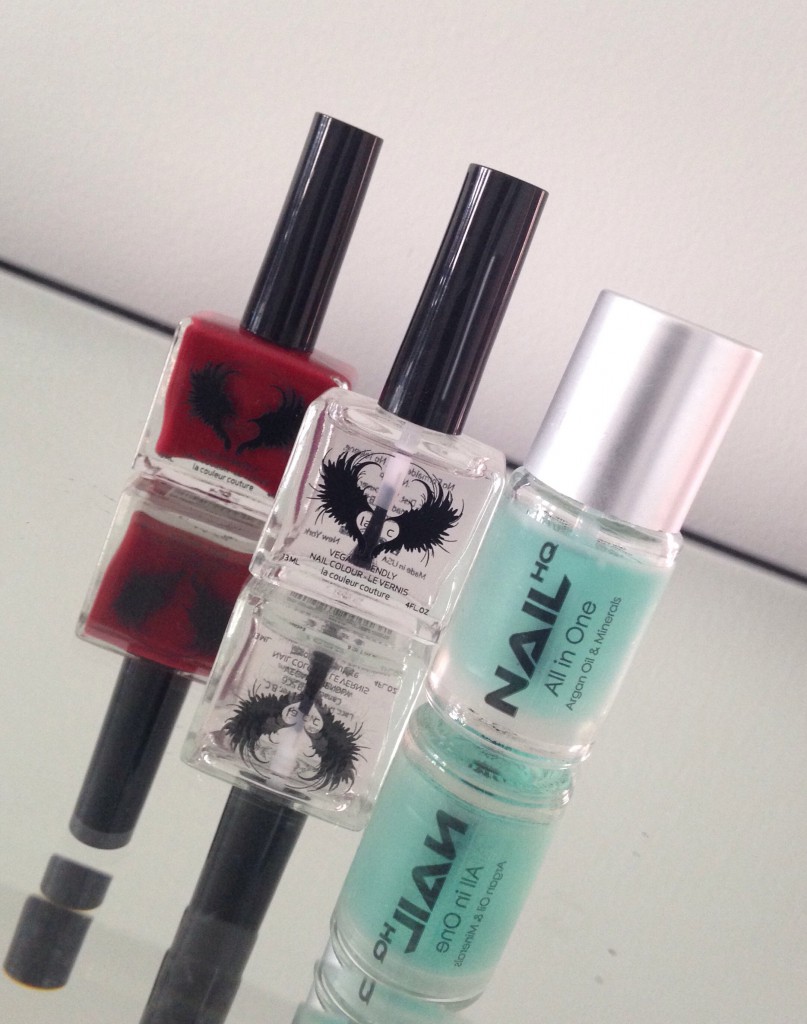 Nail HQ has a collection of nail treatments. Each working on specific problems you might have regarding your nails, or with the Multi Solution Nail Treatment, targeting all with one product.
It is a multi solution product with Argan Oil and replenishing mineral complex. These ingredients help create a balance between having flexible nails while preventing breakage from brittle nails.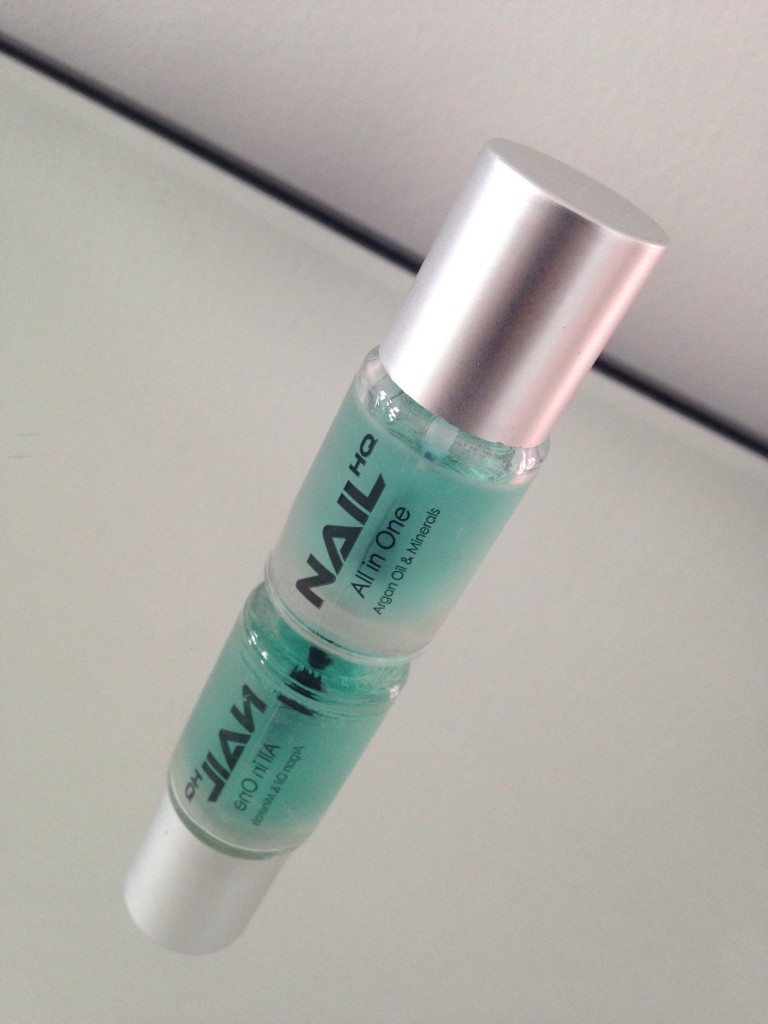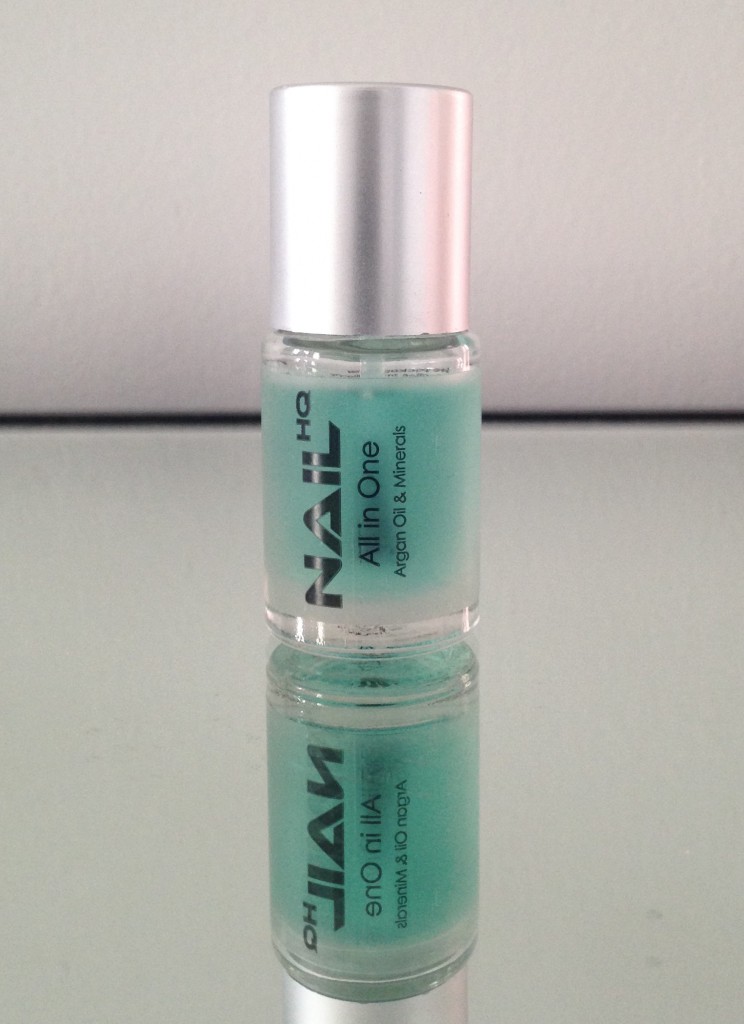 Applying this solution is simple and not at all time consuming. I simply apply it to my bare nails and it dries by the time I have finished the second hand. I apply my nailpolish of choice over top.
I have been using it every time I change my nail polish, so about 1-2 times a week. My once brittle, non-existent nails have actually grown and maintained their length for once.
 The 
All In One Nail Treatment
is a clear polish, with a blue hue. It can be worn under your nailpolish or worn alone.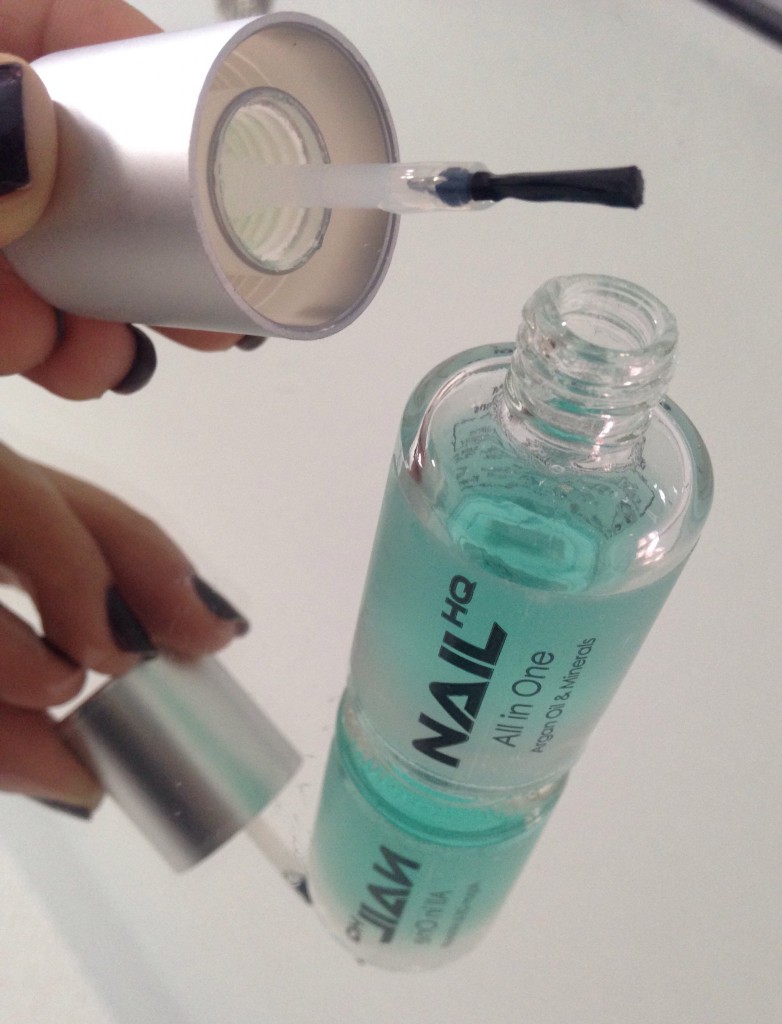 I can't really say whether it helps my nail polish to last longer, but it does give it a smooth canvas to apply it to.
I haven't applied nail polish without first applying Nail HQ's All In One Solution first, in the longest time now. Now even when I am allowing my nails a few days without any nailpolish, they are still strong and have not cracker or peeled.
Definitely a must buy!! The Nail HQ All in One Multi Solution Nail Treatment retails for $11.99.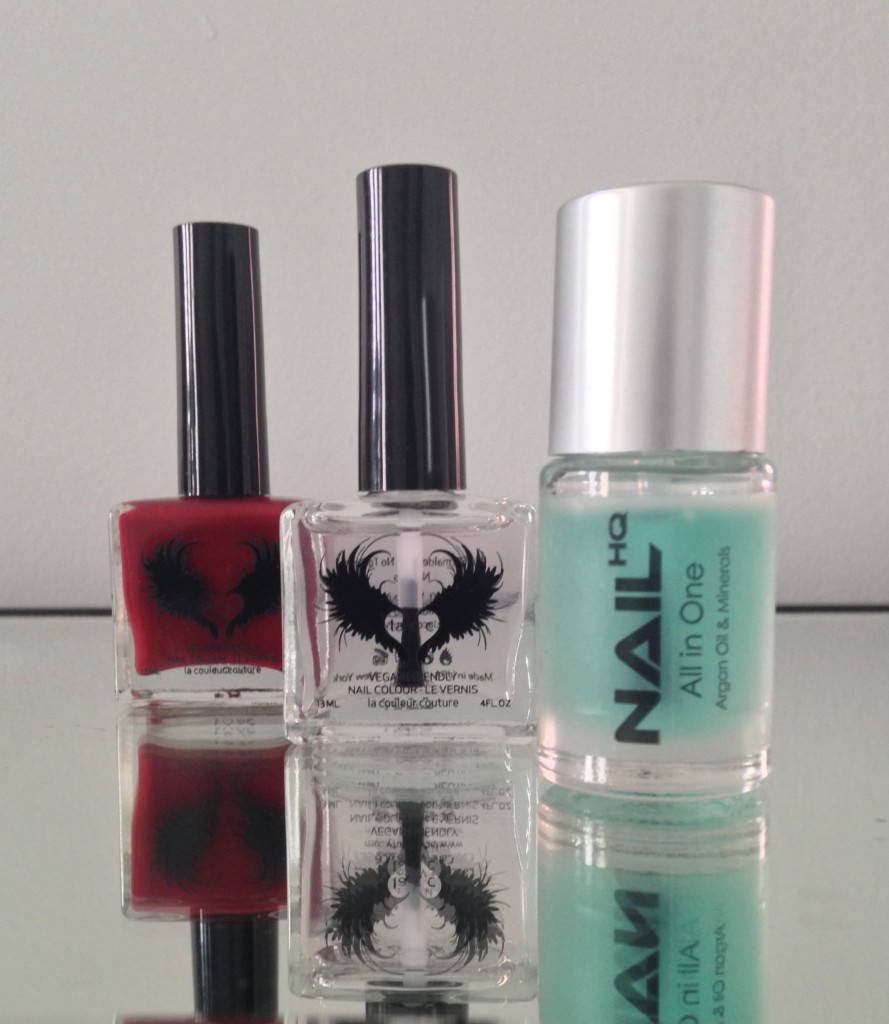 You can check out all the different solutions here. They can be purchased from FarleyCo.ca  , NailPolishCanada.com, Pharmasave and other retailers across Canada.
Aishwarya