I've always known Kiss products solely for their intricate nail pieces and for them redefining the image of press-on nails. However, I recently tried out an assortment of their Kiss Blowout & Couture Lashes.
When it comes to false lashes, I'm someone that gravitates towards pairs that will give me more than a couple of wears, without falling apart. The idea of using a pair of falsies and having to toss them after a wear, doesn't sit too well with me. So it's vital that falsies are durable!
The Blowout Collection allow you to achieve instant, naturally wispy-looking lashes with full volume and curl. Available in 4 styles:
I have medium sized, almond shaped eyes that look best when paired with wispy false lashes.
Each lash has a unique crisscross wispy pattern, that is bound to an ultra flexible lash band. I can't express how much I appreciate the transparent lash band. It allows it to blend seamlessly with your natural lashes. These falsies are lightweight and incredibly comfortable to wear.
Beehive is definitely my favourite style from the Blowout Collection. Since they're probably the most subtle with a perfect amount of flare at the ends.
To ensure the longevity of your false lashes, I suggest avoiding using a mascara after applying your falsies. Instead apply a coat of mascara prior to lash application, so that the falsies have a good base to sit on. This way the only cleaning you'll have to do (if you choose to save and re-use these lashes, will be along the lash band). I store my lashes in their original cases, so that they 1. don't get lost 2. that they maintain their flexible shape.
Blowout Lashes retail for $6.99 CAD.
Now, what about those special events and glamorous looks, that aren't complete without a bold brow and voluminous lashes? Kiss Lash Couture features a Triple Push-Up Collection, that stacks 3 different lash designs into one strip. Each lash layer is of a different thickness and varies in the use of micro fiber vs. traditional lashes.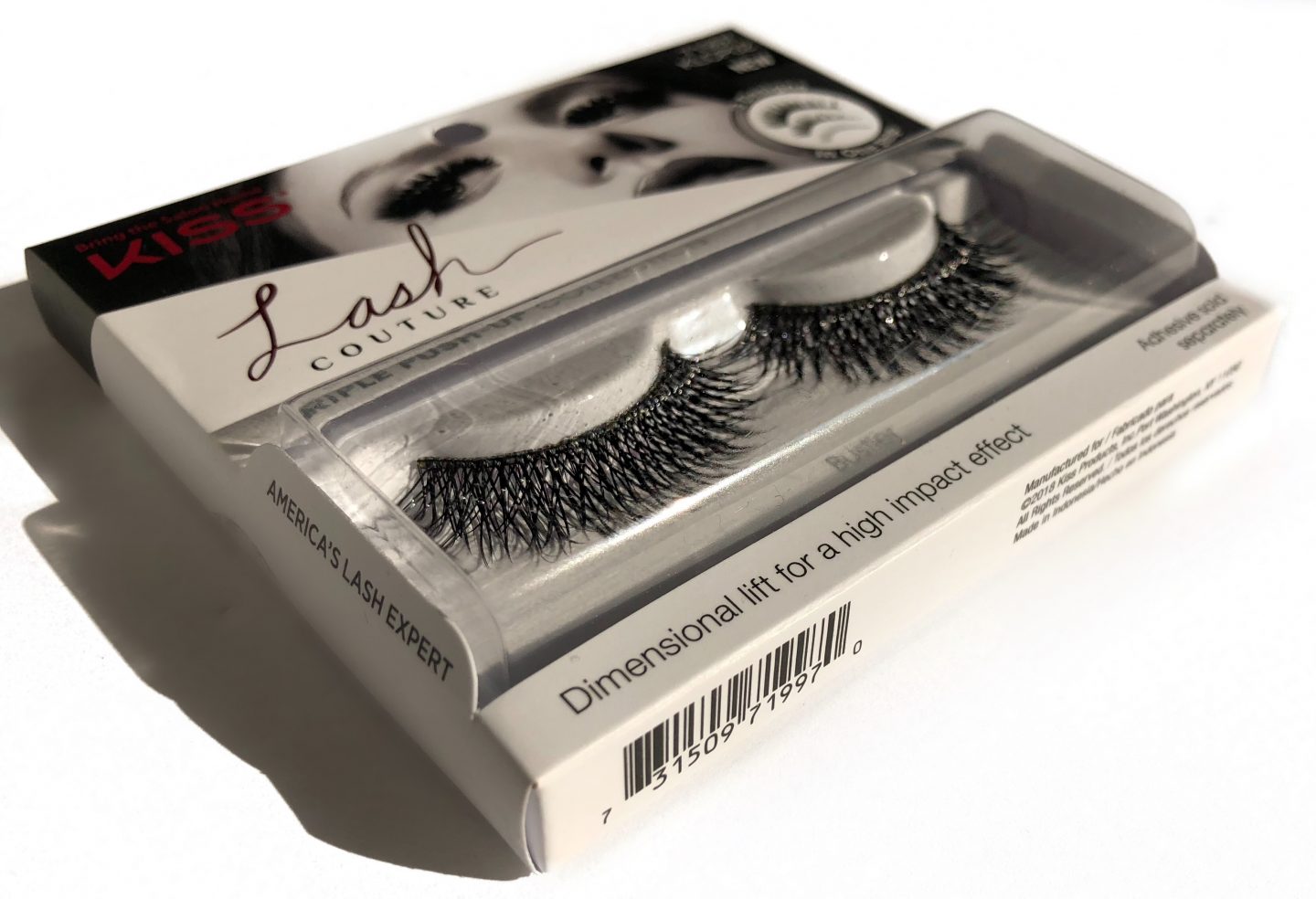 Available in the following 2 styles:
When you look at the Triple Push-Up lashes from an angle, you can clearly see the various curls. The lash band doesn't have any lash knots, which makes blending it into your own lash line a lot simpler!
You'll definitely get multiple wears out of the Kiss Lash Couture styles! Granted how dense and secured they are to the solid lash band.
The Kiss Lash Couture Triple Push-Up Collection retails for $10.99 CAD.
Kiss Blowout & Couture Lashes are available at London Drugs and Jean Coutu.
Samples kindly provided. All opinions are my own.