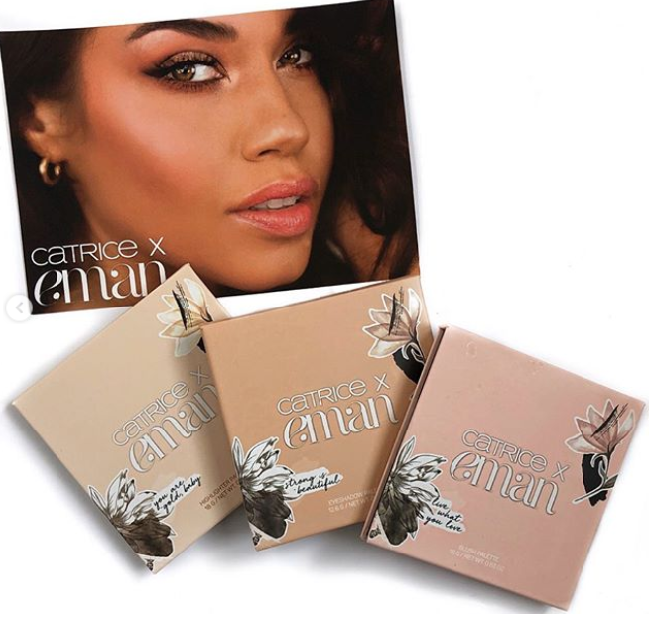 Today, I wanted to share my thoughts on the stunning Catrice x Eman Collection! I was generously provided a selection of products as a part of the official launch of Catrice Cosmetics in Canada.
The collection features three affordable, yet high end quality palettes.
Blush tones adorn the packaging of each of these sleek square palettes. Large mirrors and binding that allow the palettes to open up completely are just some of the touches that add to a product. As a product can be stellar but its ease of use determines how often you'll actually reach for it.
The palettes have end to end pans, which means you're getting more for your money's worth.
Catrice x Eman Eyeshadow Palette
The eyeshadow palette houses 9 shades. Five satin mattes and four shimmers. The formulation is silky smooth to the touch and rich in pigmentation. This is a drugstore gem! I naturally gravitate towards neutral, soft brown hues and this palette has everything from a base shade, crease/transition shade and highlighting shade. $14.99 CAD.
Catrice x Eman Blush Palette
This cheek palette houses three blushes and one bronzer shade. I was incredibly surprised with the pigmentation, as the lightest sweep provides endless amounts of colour. The finely milled powder allows the blush to blend seamlessly. $14.99 CAD.
Catrice x Eman Highlighter Palette
Each of these shades are intensely pigmented. I found myself gravitating towards the shade Surrey. $14.99 CAD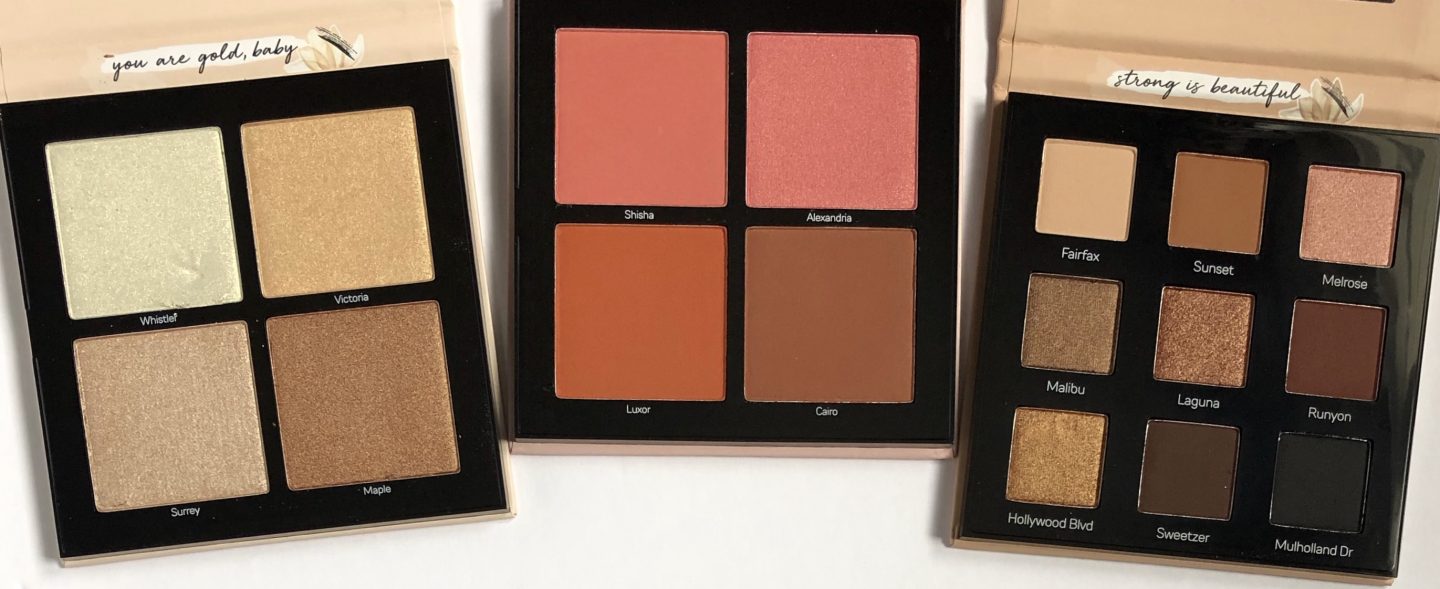 In short, the Catrice x Eman palettes are a definite buy! Formulation, selection of shades and affordability are all there! I often find some collaborations are too specific to the creator and don't cater to the consumers. The Catrice x Eman collection definitely suits a multitude of complexions.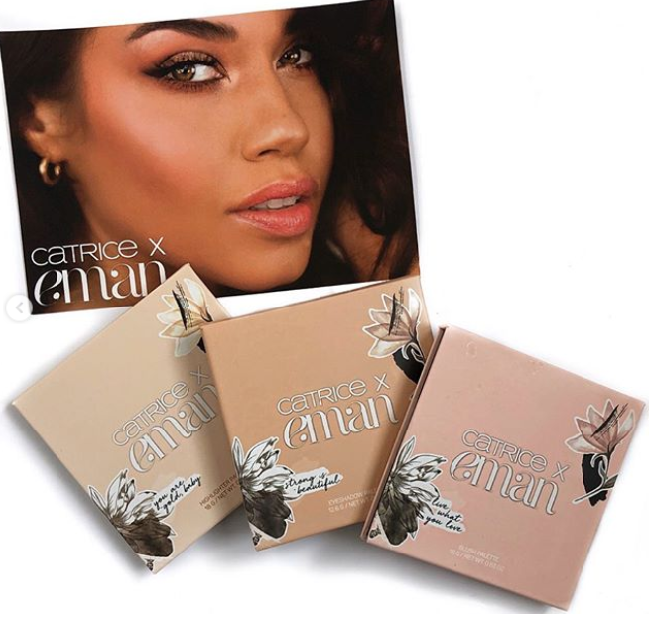 Catrice Cosmetics is available in Canada at select Shoppers Drug Mart, Pharmaprix, and Loblaws stores.
Samples kindly provided. All opinions are my own.