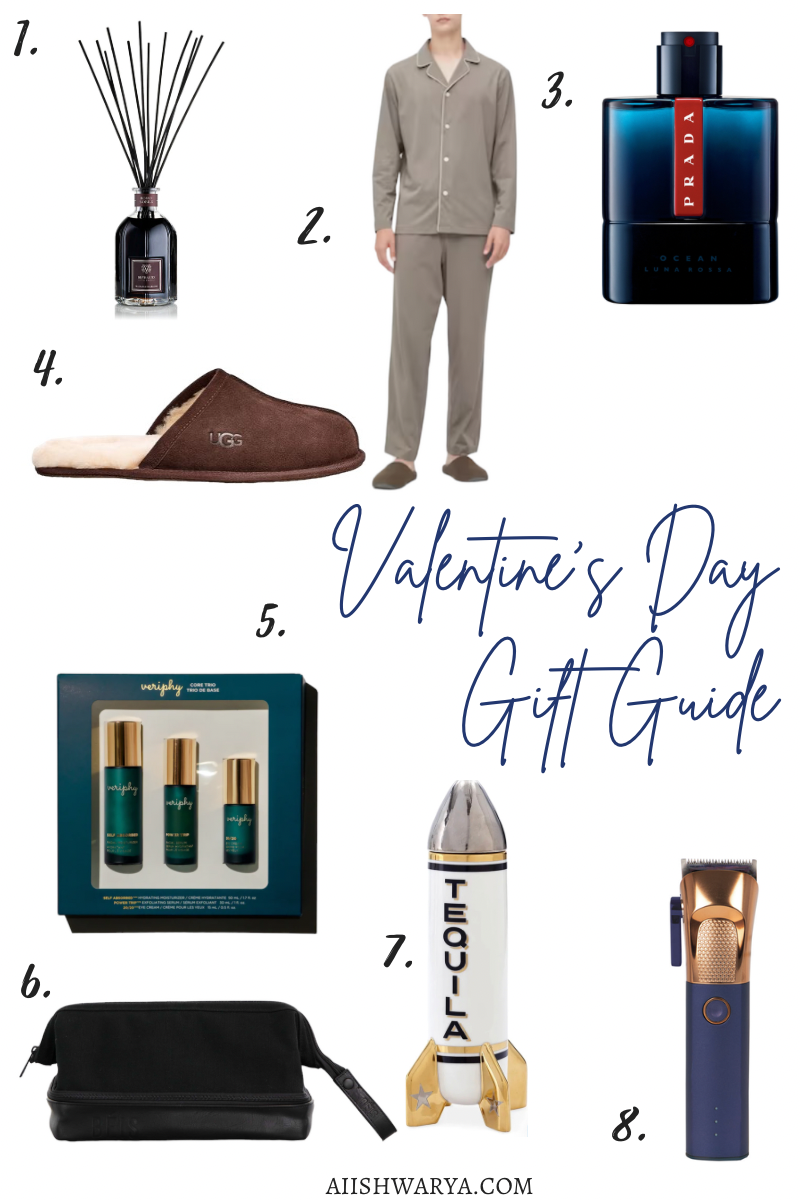 Valentine's Day is right around the corner. I've put together some of my favourite gift ideas. Both as product suggestions or to spark ideas of your own.
1. Dr. Vranjes Diffuser Rosso Nobile
250 mL for $130 CAD, 500 mL for $195 CAD and 2500 mL for $825 CAD.
Available online and in store at Dr. Vranjes.
2. Uniqlo Men's Airism Cotton Pajamas
Available online and in store at Uniqlo.
$59.90 CAD.
3. Prada Luna Rossa Ocean eau de toilette
Available online at UGG, The Bay and Brown's Shoes.
$100 CAD.
5. Veriphy Skincare Core Trio Kit
Includes 20/20 Eye Cream, Power Trip Serum and Self-absorbed Moisturizer
Available online at Veriphy Skincare
$225 CAD
$63 CAD
Available online at Beis.
7. Jonathan Adler Rocket Tequila Decanter
8. Conair Professional Grade Lithium Ion Hair Clipper
$79.99 CAD.
Available online at Conair.
Happy Valentine's Day!
Some links are affiliate links. For complete information on this and my disclosure click here.