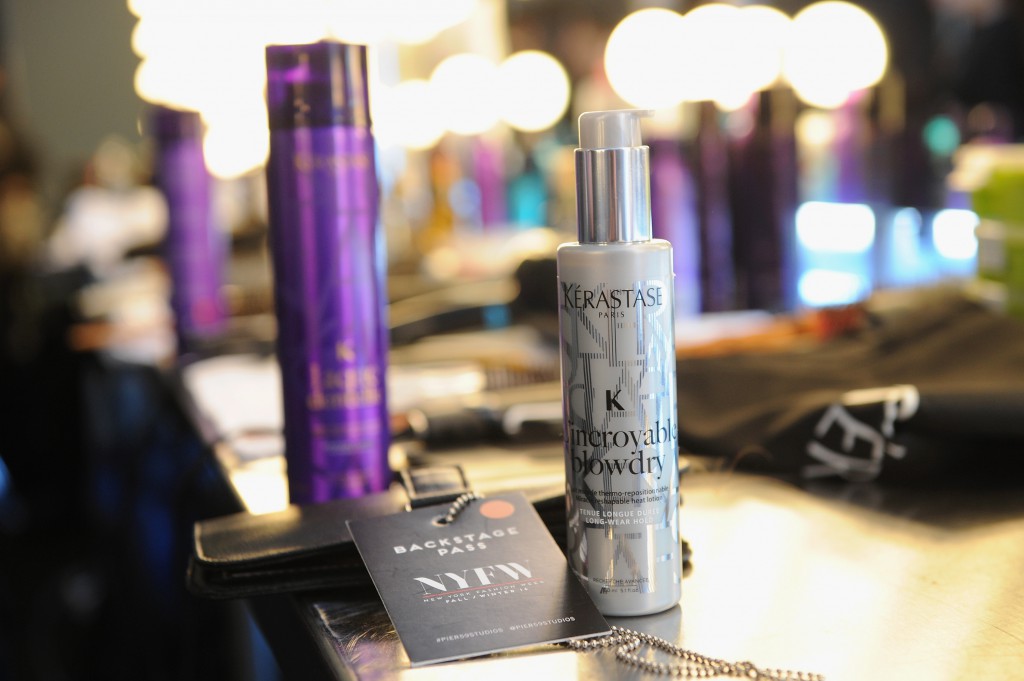 Today I wanted to share with you a review and opportunity to enter the Kerastase L'Incroyable Blowdry GIVEAWAY! Kerastase will launch it's L'Incroyable Blowdry Lotion on May 1st and you can win yourself your own "perfect blowdry in a bottle" by entering the GIVEAWAY at the end of the blog post!!
When you have colour treated hair, only take hot showers and are in between changing seasons (cold to hot), you're going to try and protect your hair from everything else that you can. Kerastase's L'Incroyable Blowdry came to be because of common preferences by clients. Such preferences are not wanting to add multiple products into the hair every time they style it (in between washes.)
So Kérastase formulated the L'Incroyable Blowdry so that users could restyle their hair without the having to re-add product into the hair. If you've attempted to restyle curly or straight hair after applying products to it, you know the struggle. L'Incroyable Blowdry contains beeswax and elastic polymers that create flexible shape memory,. This helps your hair style last longer and gives you the freedom to go from straight to curly and to straight again.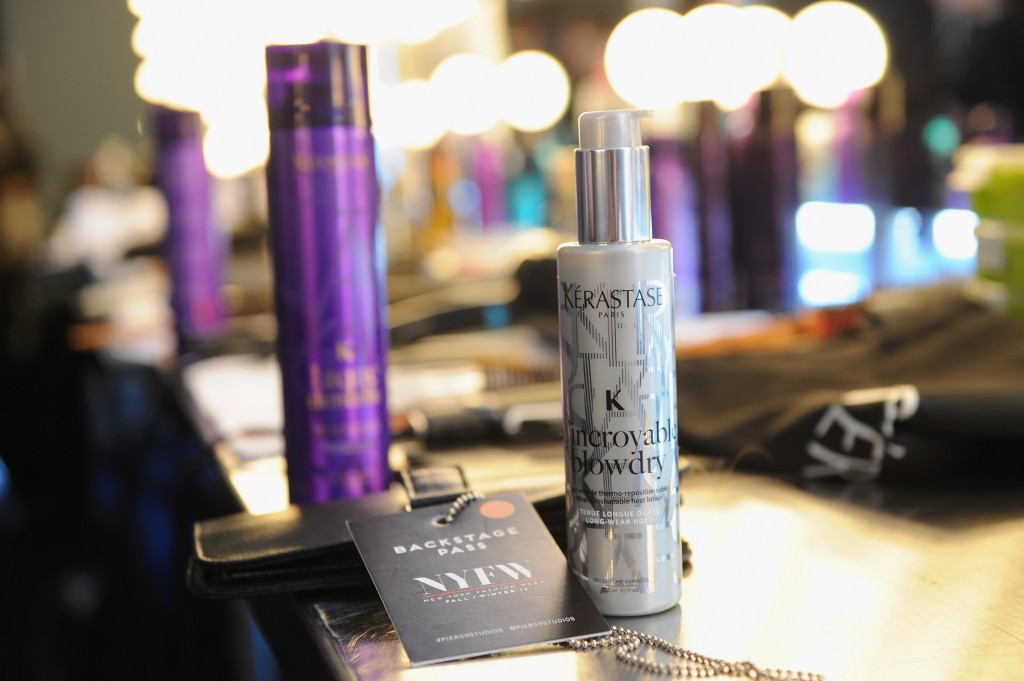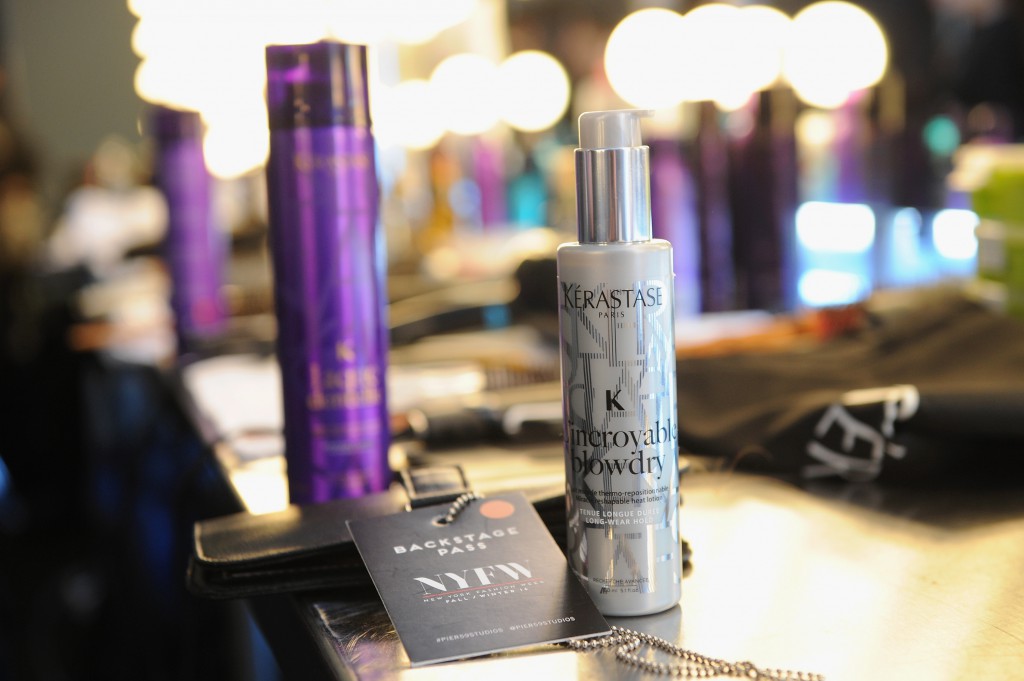 L'Incroyable Blowdry lotion protects the hair from styling tools that reach temperatures up to 230°C (450° F). The product is reactivated when you re-apply heat (a temperature above 150°C), enabling you to restyle your hair over again while keeping it protected.
Right after washing my hair, I applied the L'Incroyable Blowdry lotion to my wet hair and then blowdryed my hair.  Its formula was light and gel-like, that did not leave a residue on the hands or add any weight to my freshly washed hair. If frizz is a problem you have then this is here to tame it, with it's claim to keep you frizz free for up to 96 hours.
To test out its flexibility, after styling my hair with a blowdryer in the morning, I straightened my hair later that afternoon. Then the following morning I used a curling wand to add body to my previously pin straight hair. Normally if I used 1-2 hair products after washing my hair, this would not be possible. Even with the most flexible hairspray, I would not be able to curl my hair the following day without any stiffness.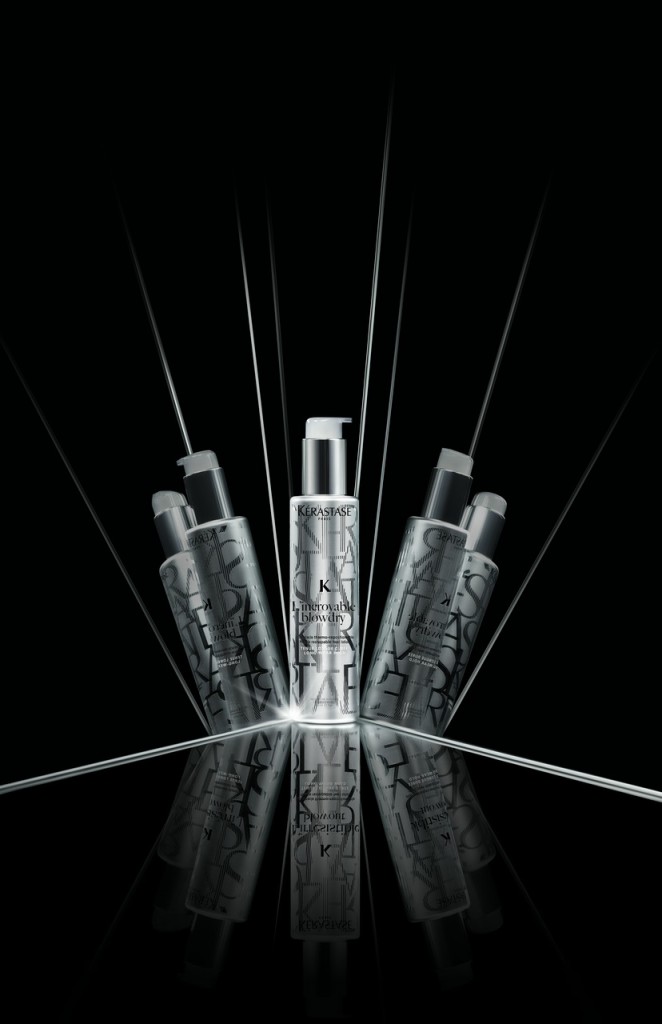 What I loved best about
Kerastase's L'Incroyable Blowdry Lotion
 aside from the fragrant scent, is that I didn't find a buildup of product weighing down my hair. Even after going in with 3 separate styling tools on two separate days. As well as ZERO stiffness. I would definitely recommend give this a try if you're someone like me who wants to get the most out of their hair, when you wash it 2-3 times a week. L'Incroyable Blowdry will retail for 
$40 
for 150 mL spray.
L'Incroyable Blowdry Lotion
launches
May 1st, 2016
. You can enter my
GIVEAWAY
for a chance to win your own Blowdry in a bottle by simply entering the competition below. :).
Good Luck! I will announce the winner on May 15th, 2016. Winner will be announced on this blog post, Instagram & Twitter. I will contact the winner via email or their social media account (if given). 🙂
**GIVEAWAY is for Canadian Residents only.**
Aishwarya