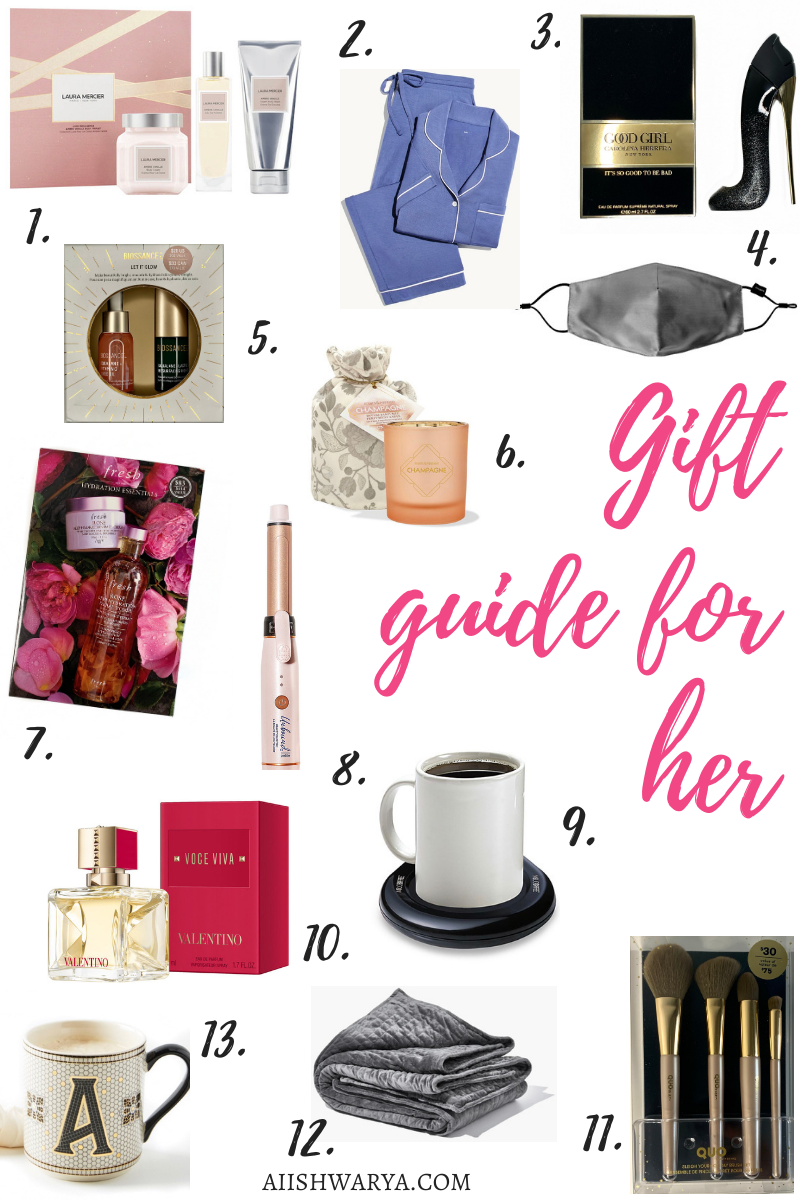 Hi! Hope you're all doing well. Needless to say that this upcoming Holiday season will be far from the usual. However, it'll be one for the books! A chance to adapt and make-do with the situation at hand. Gatherings and presents over video-call, but at least they will still take place. So if you've stumbled upon my post because you are currently shopping for gifts for a loved one, I hope my Holiday Gift Guide for Her 2020 comes in handy!
2. Knix Model Sleep Set with Pants
Available online at knix.ca
$72.25 CAD.
3. CAROLINA HERRERA It's So Good To Be Bad Eau de Parfum
4. Cilque Mask
5. Biossance Let it Glow Glow Set
7. Fresh Beauty Hydration Essentials Set
Fresh Rose Deep Hydration Face cream 50 mL and Deep Hydration Facial Toner 250 mL.
Available at Sephora for $70 CAD.
10. Valentino Voce Viva eau de parfum
11. Quo Beauty Sleigh your Holiday Brush Set
10. Buy a gift card/voucher to support your local Salon/Spa/Service
During such difficult times, many small businesses who are not considered essential are forced to close their doors. The losses they face are sometimes not recoverable. Gift certificates are a great way to support your local businesses during times like this.
11. Meal Kit/Bundle from your local Restaurant
Many restaurants offer curbside pickup and delivery of their infamous meals, either pre-made or in a kit form. Ordering directly through the restaurant ensures that they are receiving the full sales amount, rather than paying to third party handlers. Enjoy restaurant meals in the comfort of your home this season and gather virtually with loved ones.
Support everyone in any which way you can, but keeping in mind you can't pour from an empty cup. Take care of you first!
Happy Holidays!
Some links are affiliate links. For complete information on this and my disclosure click here.