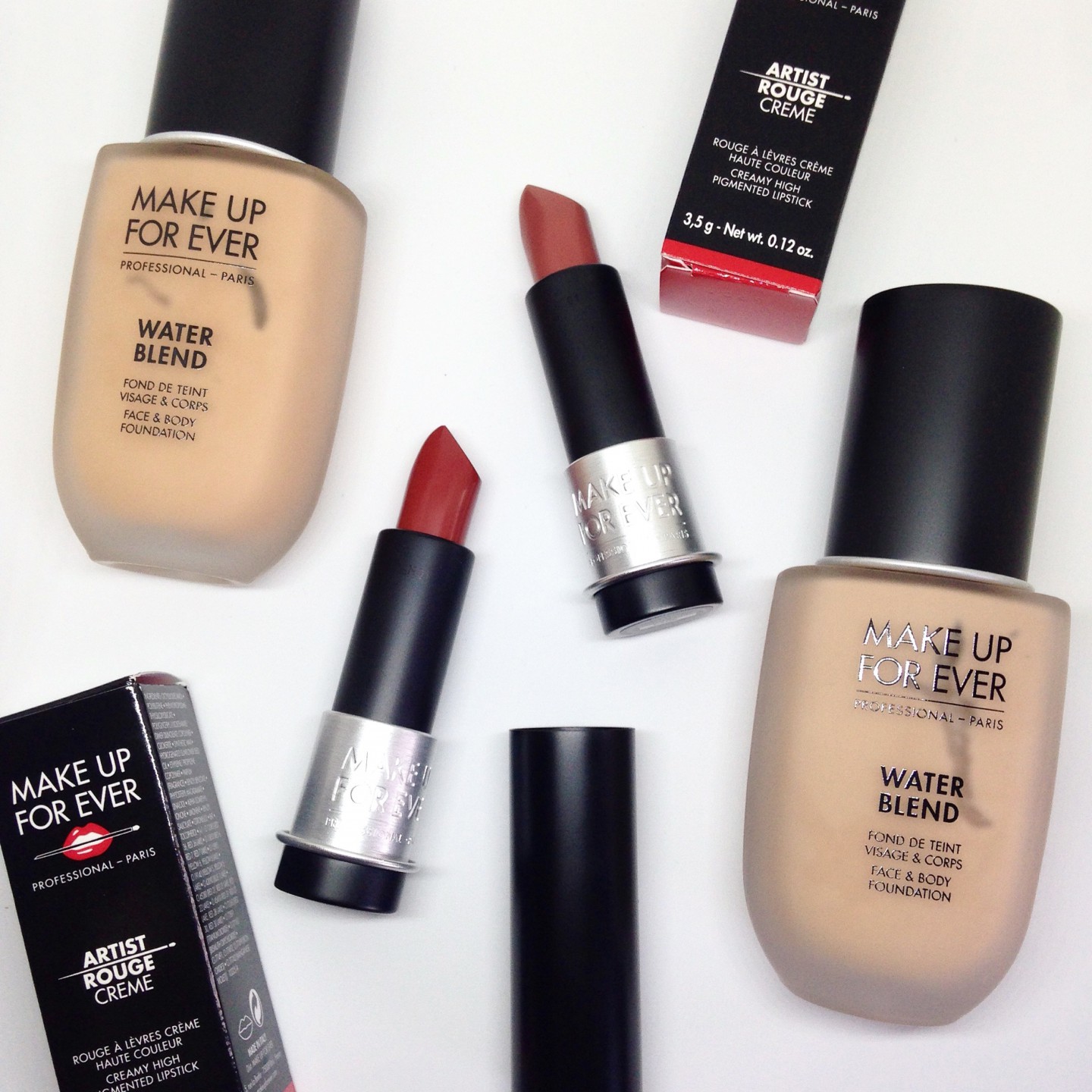 Last year, Make Up For Ever transformed their HD foundation into Ultra HD. Now their Face & Body foundation has been revamped into the Make Up For Ever Water Blend Foundation.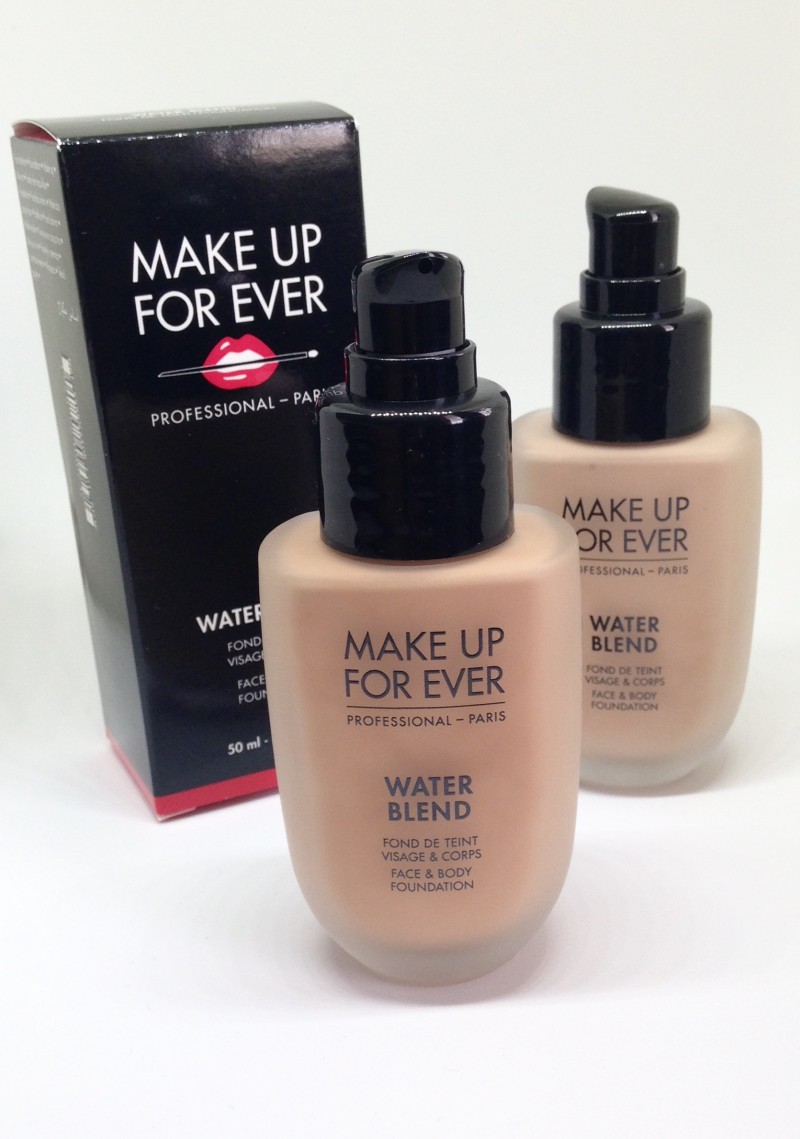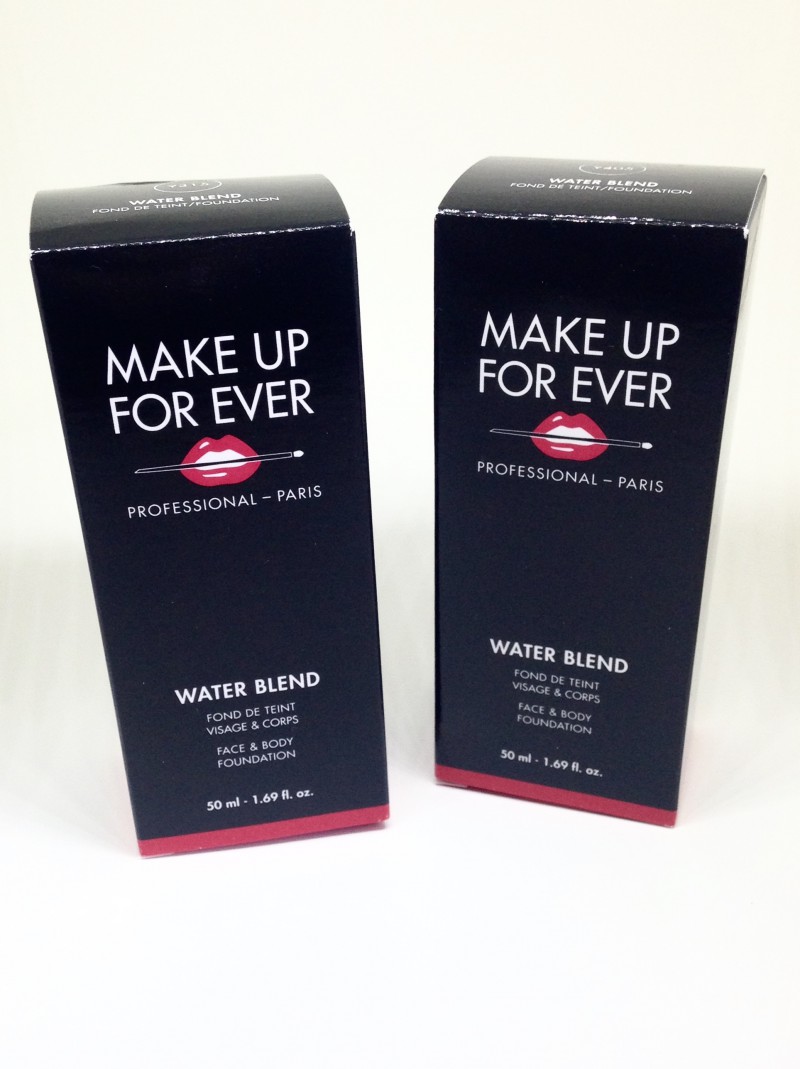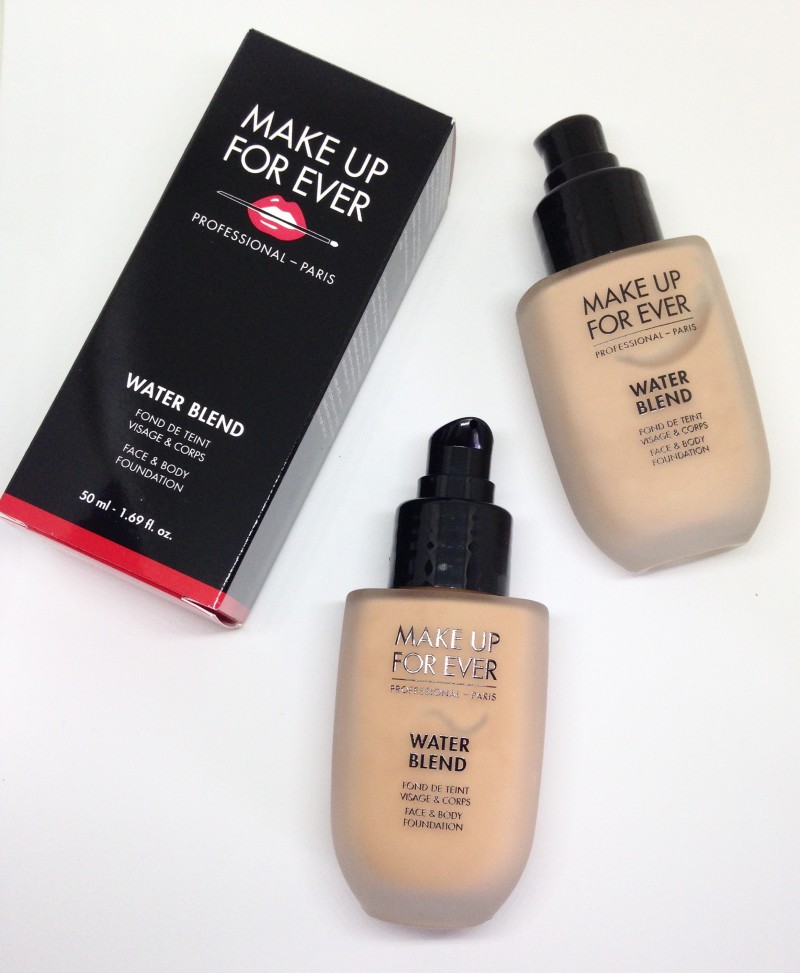 This Summer has been filled with brands releasing their own variation of water based foundations. Which I personally LOVE, because it solves my dry skin problems. MUFE's Ultra HD Foundation is my favourite full coverage foundation but having dry skin, I need to use a primer oil before applying the foundation. That's a step I'd rather skip during the hotter months.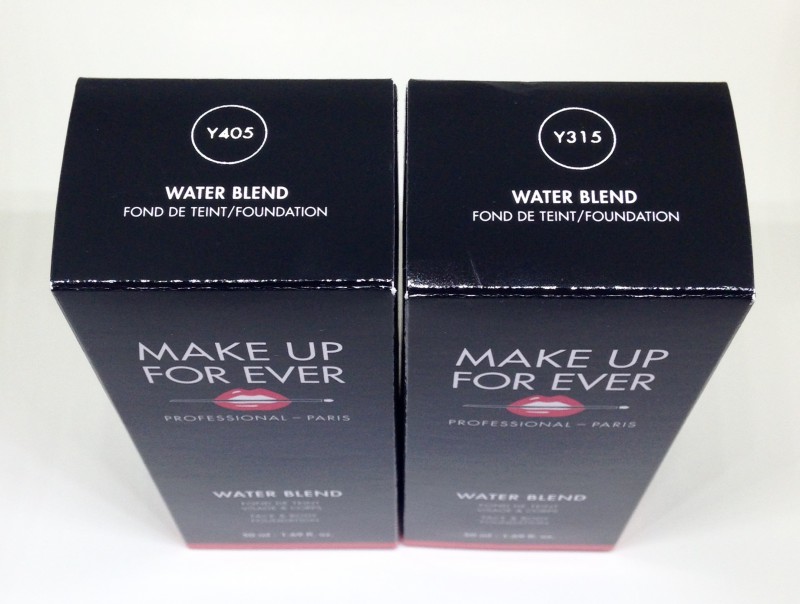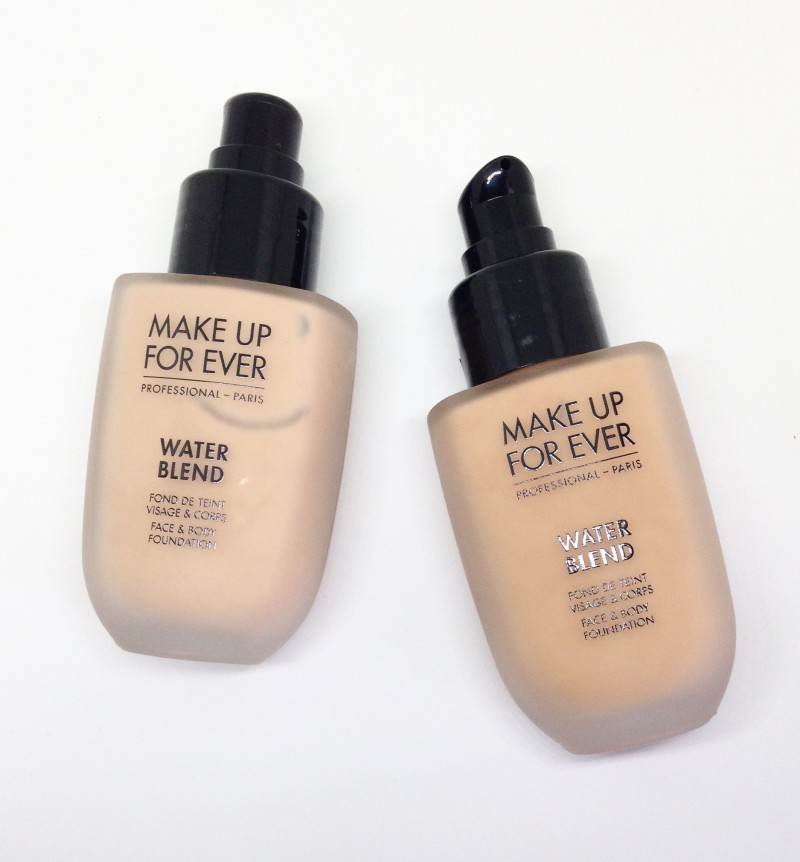 The Water Blend Foundation is 80% pro-vitamin B5 infused water. Also containing Glycerine and mango butter to lock in moisture. Currently it is available in 20 shades and I tried Y315 & Y405. The foundation has a runny consistency that dries down to a satin finish. Calling it 'Water Blend' was accurate as it is very hydrating. It stands up to hot, humid weather but I can't attest how waterproof this product is.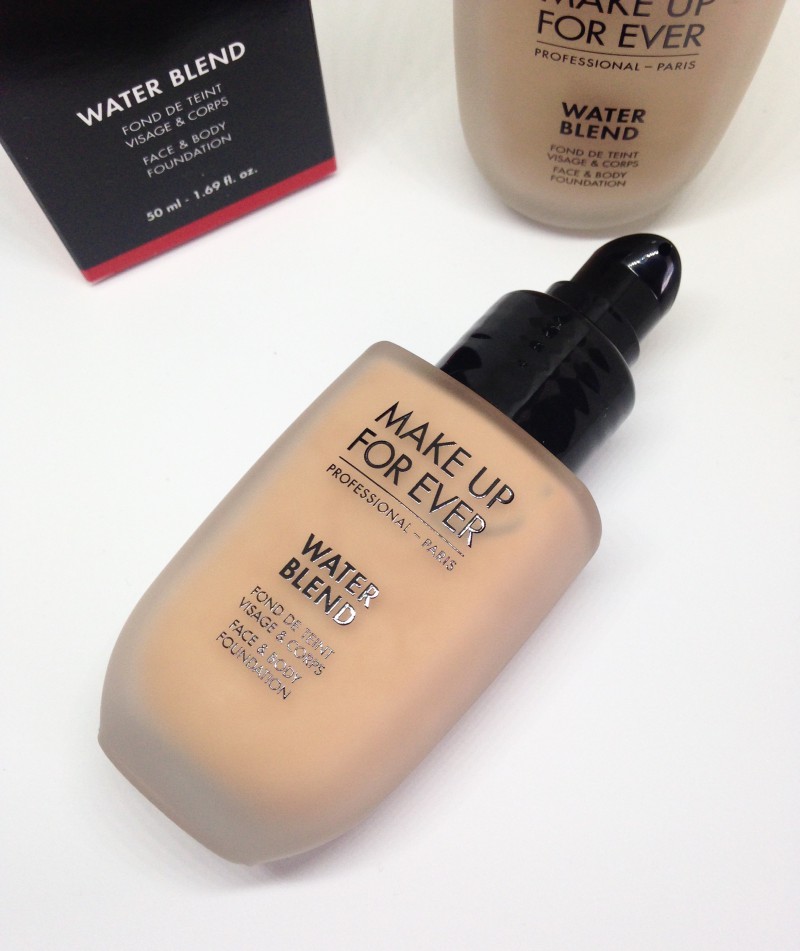 One application provides sheer coverage. This foundation can be built all the way up to full coverage without looking cakey or feeling heavy. To do so, the application method I like to use, is to first colour correct. Then spot conceal with a shade closest to my skin tone. Once my skin tone is evened out, I apply one pump of the Water Blend Foundation. This gives me full coverage while still letting my skin look like skin. I find a stippling brush or flat foundation brush are great for applying the product to your face and a dense kabuki brush to evenly blend it out.
It doesn't cling to dry patches of skin or settle into your pores. It wears for about 8 hours and I personally think it looks better as the day progresses.
To best describe this foundation, I would say it gives you a glow with a wash of colour.
Swatches of Y315 and Y405: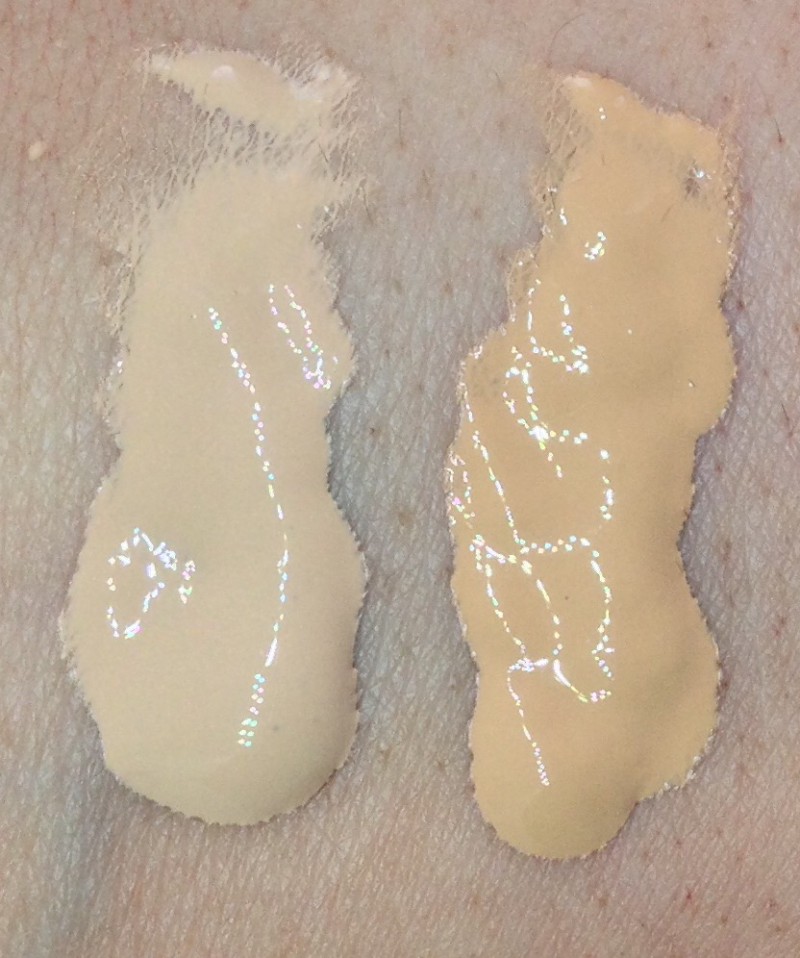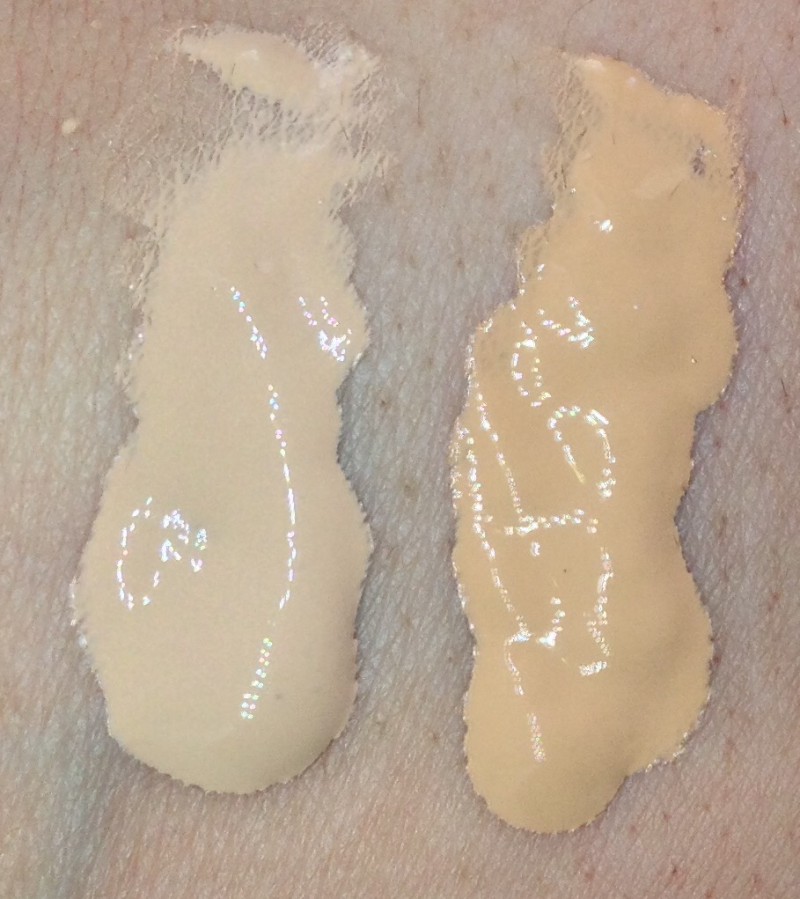 If you already have your shade in the Ultra HD foundation, you can easily find your Water Blend match. Like Ultra HD foundations, R indicates shades with a red/pink undertone and Y has a yellow undertone.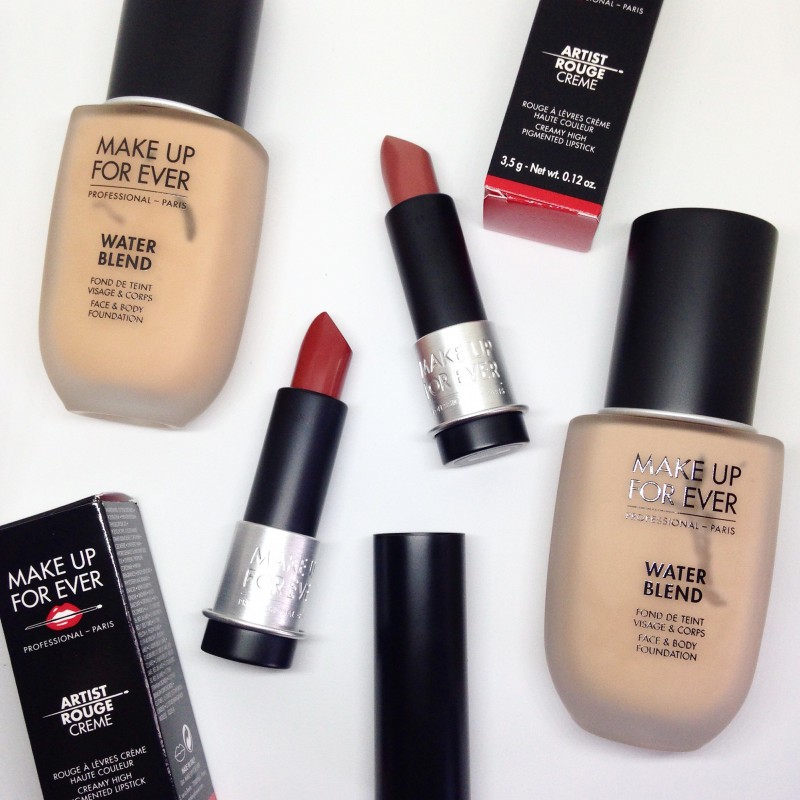 Most times I am able to find an exact/relatively close matching foundation. With the Water Blend Foundation I am able to customize my shade with Y315 and Y405. As I lose my Summer tan, I'll probably only need to use one shade.
If you're someone who wants light to medium coverage I recommend giving MUFE's Water Blend a go. Otherwise if you love the finish but need fuller coverage like I do, you'll have to correct and conceal to make this foundation work for you.
Make Up For Ever Water Blend Foundation retails for $54 and can be purchased online at Sephora.