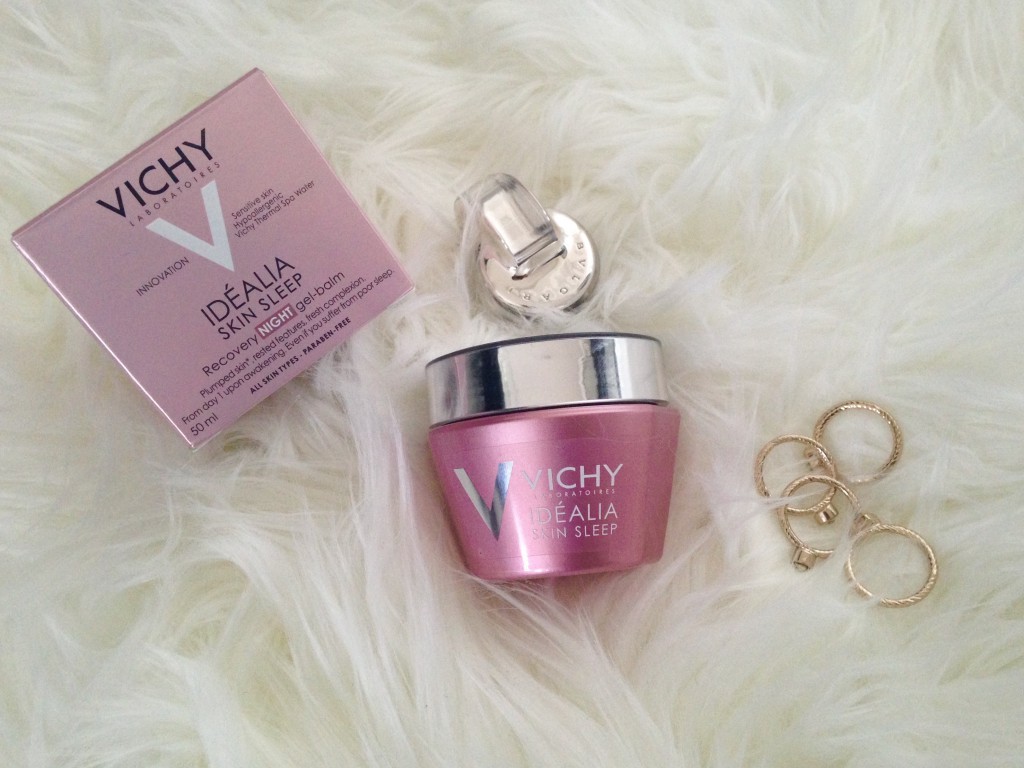 Don't I wish that I fell asleep the moment I hit my bed. Like many people, I struggle to get a good night's sleep, which takes a toll on everything else. My skin being the first. When I received Vichy's Idelia Skin Sleep Recovery Night Gel-Balm, which claimed to make you appear more rested in only ONE sleep. I could not wait, to smother it on to my face. I have always trusted and loved Vichy products, whether skincare or makeup, so I naturally had high expectations for this new night gel.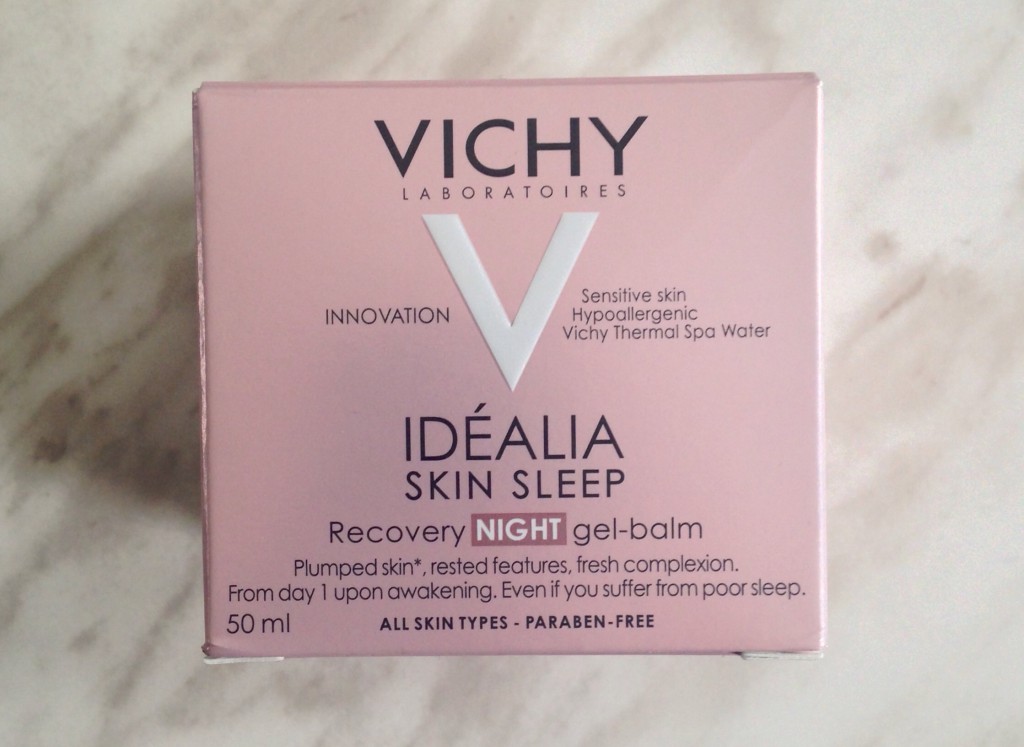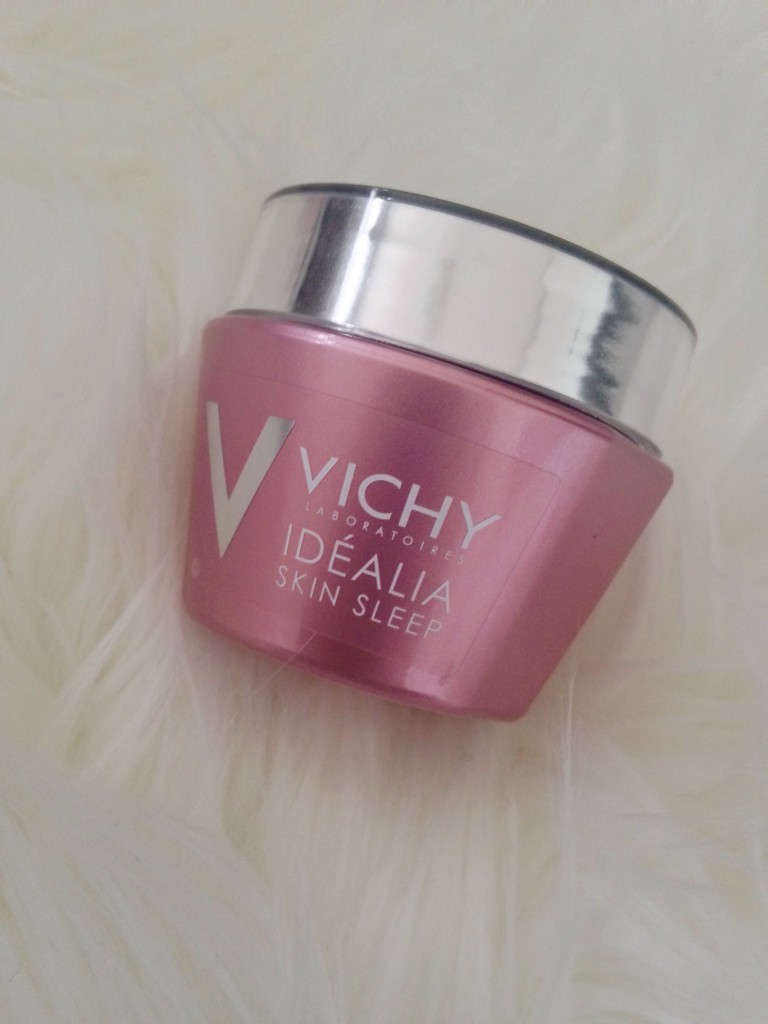 Vichy's Idelia Skin Sleep Recovery Night Gel-Balm claims to counteract the signs of tiredness and recreate the look of a good night's sleep (even if you haven't). In other words it's a beauty potion, which works it's magic at night (when your body is repairing itself). I long for a product that makes me look rejuvenated because simply sleeping doesn't cut it.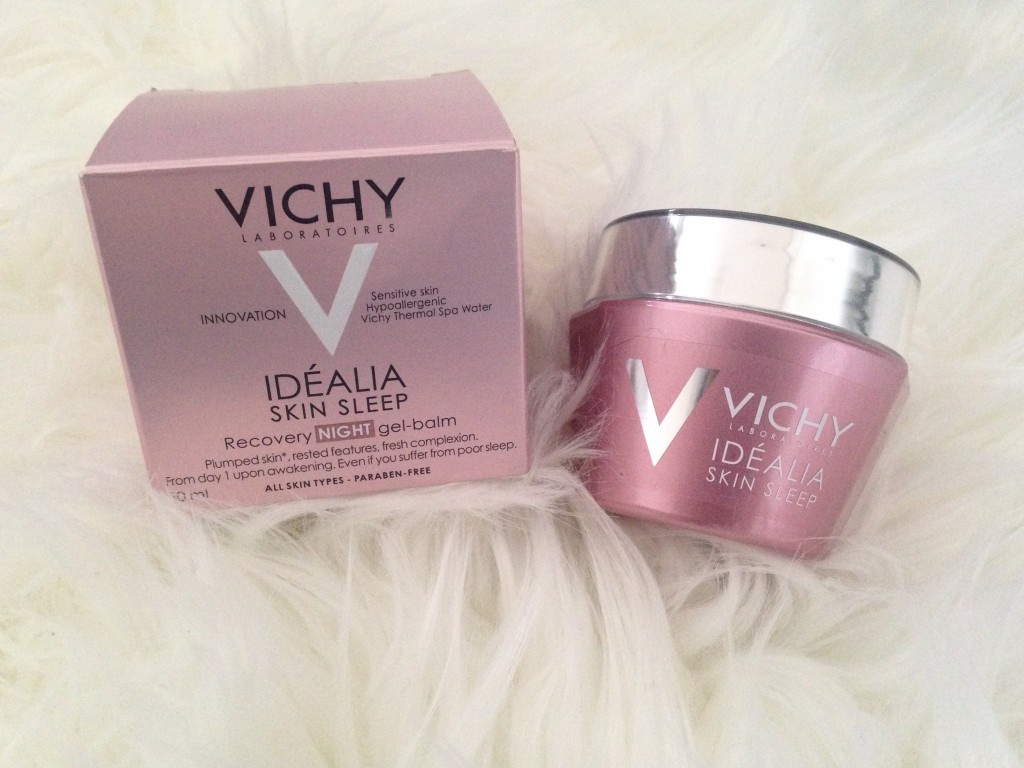 The lotion is light pink in colour and has a nice subtle fragrance to it, like all of Vichy's products do. It is a night cream, but doesn't have that thick formula others do. It is extremely moisturizing and gives an immediate healthy glow. It retails for $39.50 for a 15 ml sized product.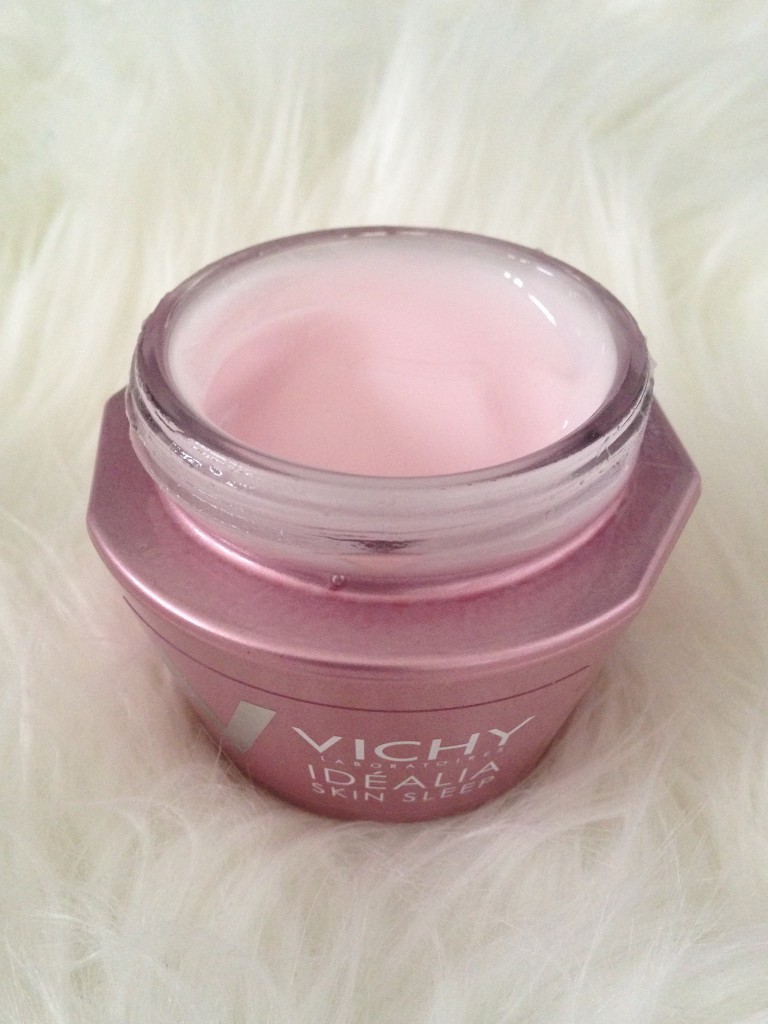 When a product claims to do so much, the next question is always what ingredients it consists of. The ingredients that stand out are Glycyrrhizic acids which help to soothe skin with its anti-inflammatory and moisturizing properties. Hyaluronic acid is another ingredient which is often a part of many skin creams for its importance in maintaining skin barrier function (elasticity, hydration, etc). The most common ingredient is Caffeine, which is always present in abundance in any cosmetic product that works to increase blood circulation for desired effects like; removing under eye puffiness, dark circles, plumping and more.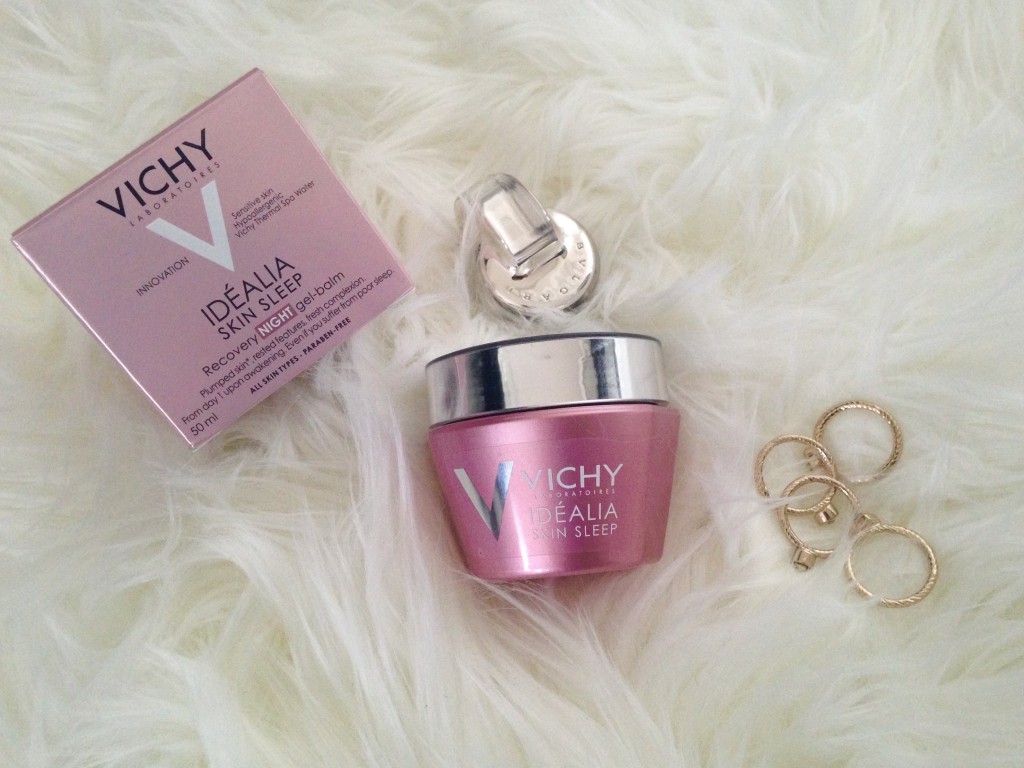 Vichy Idealia Skin Sleep Gel-Balm definitely has made a place for itself in my skincare regime. It really does work wonders, my skin is left looking radiant and so, so smooth, the very first morning itself. I have applied it to my mom's skin only once and she noticed more drastic results than I did. So if you're someone with more mature skin or someone who regularly doesn't get a full night's rest, give this a try!
You can purchase this and other products from the Idealia line at www.vichy.ca.
Hope you found this helpful! 🙂
Aishwarya