For many a bright sunny day means a multitude of things. However for people with photosensitivity or sun allergies, like myself, that means careful planning. Planning out what to wear that will provide protection from the sun yet is still breathable. How to minimize sun exposure and what products to bring along. That will prevent, as well as relieve irritated skin in the case there are flare ups. One such product is the Vichy Idéal Soleil Dry Touch Lotion. It's as if it were designed with me in mind. Maximum SPF protection minus the residue? Yes, it's possible!
Vichy's Idéal Soleil Dry Touch Lotion is an anti-shine facial sunscreen that mattifies skin even in the most humid conditions. It's water and sweat resistant up to 80 minutes. Suitable for all skin types and recognized by the Canadian Dermatology Association. It contains Mexoryl XL, which helps protect against a broader UVA and UVB wavelength range. It's also photostable, which means it won't degrade in the sun.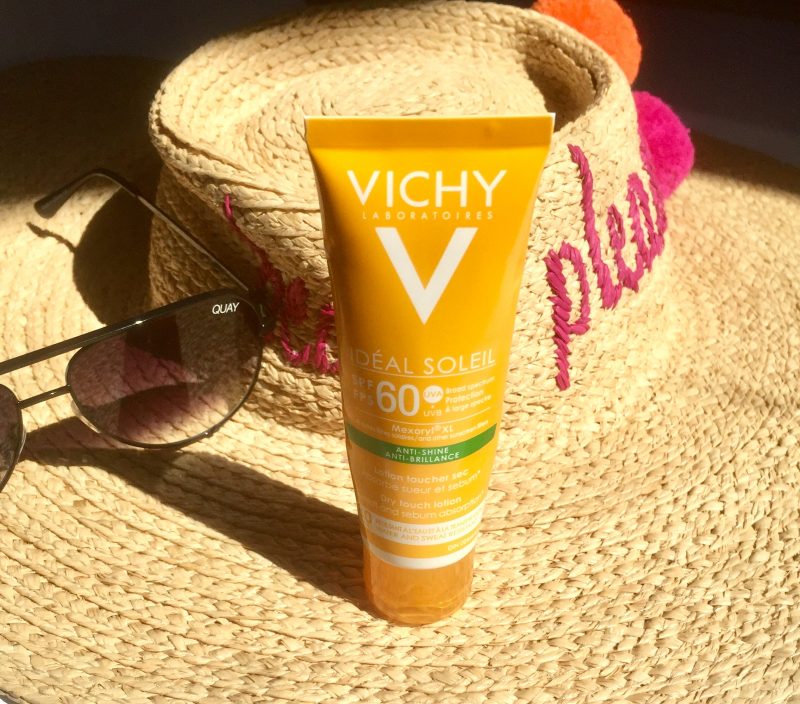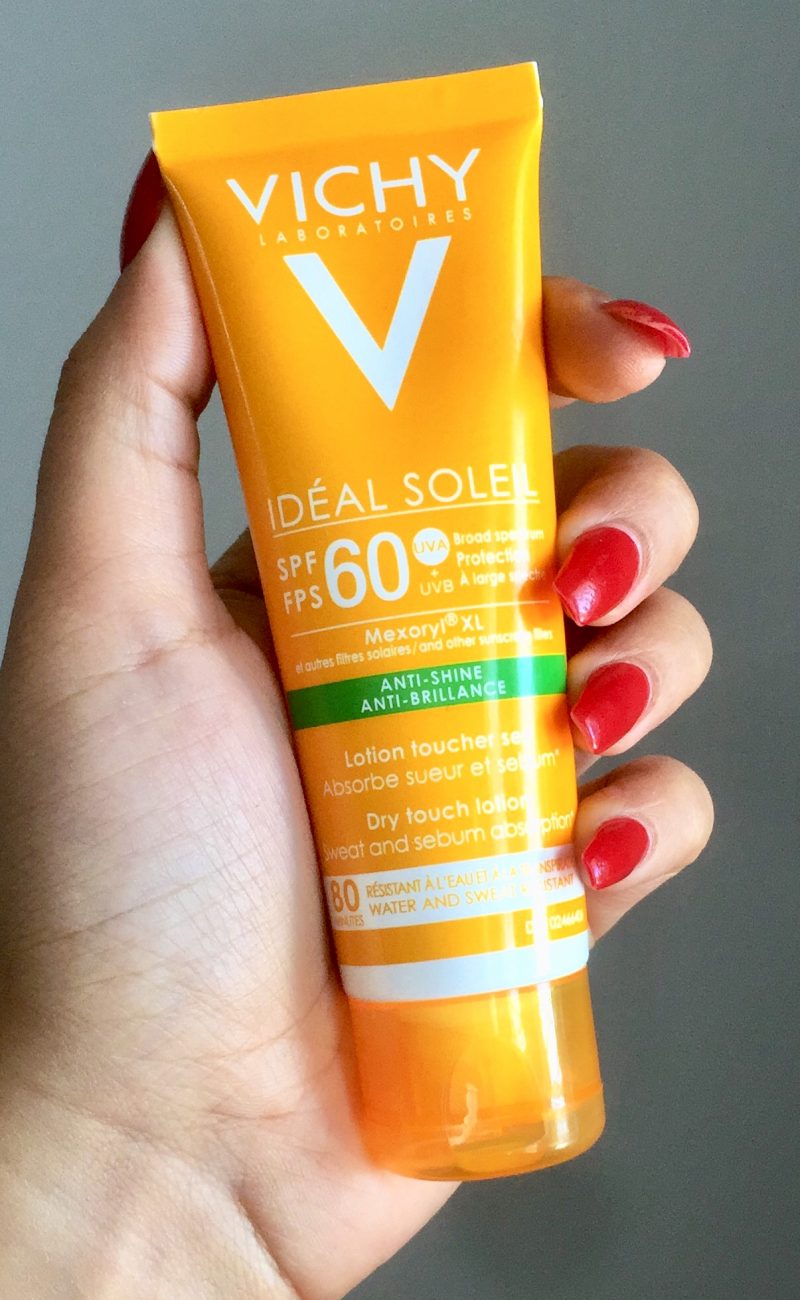 Applying sunscreen is simple. Simply, apply 10-15 minutes before sun exposure and reapply based on the directions provided. The difficult part is finding a product that you actually like so it doesn't feel like a daunting task.The Dry Touch Lotion dried down almost instantly without any oily residue.
It didn't appear white-grey on my skin and didn't change the shade of my foundation. Amazinggg, right?
Sample kindly provided. All opinions are my own.