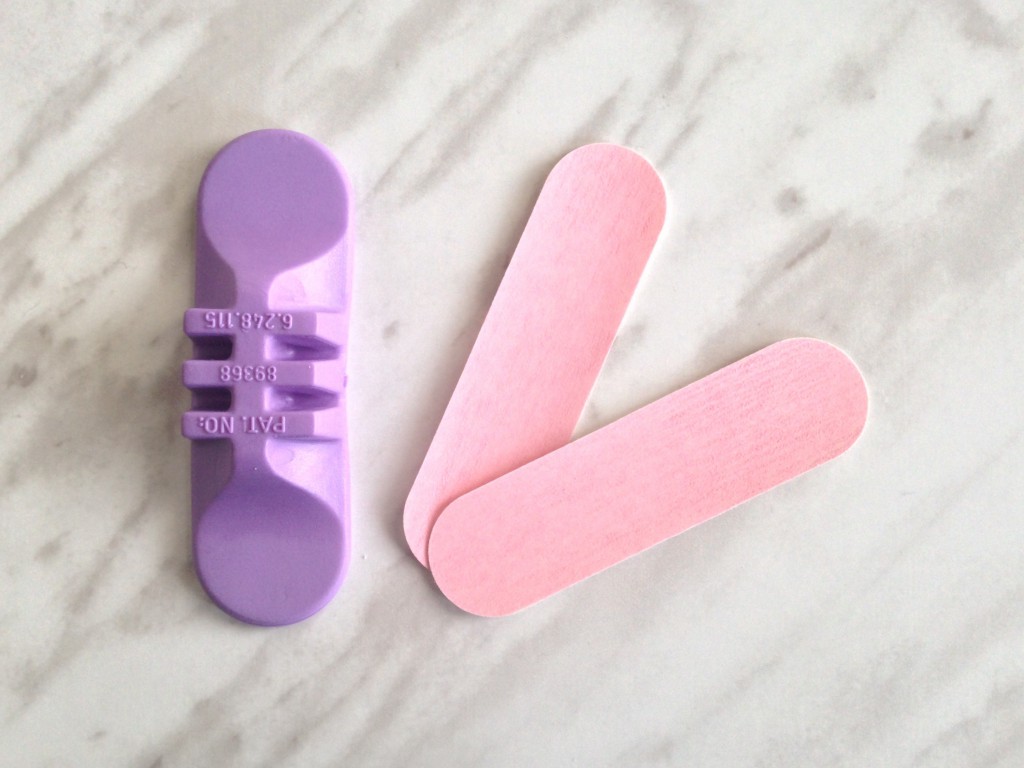 I'm always on the hunt for a convenient hair removal method meant for sensitive skin. My preferred methods for facial hair removal are threading and waxing.  Although I love the convenience of hair removal lotions, I HATE the ingrown hair they cause and the burning sensation afterwards. I recall being recommended Velvet Touch Facial Hair Remover by a friend a few years ago for body hair removal and remember it working well. Which is why I was excited to try out and share a Velvet Touch Facial Hair Remover review with you.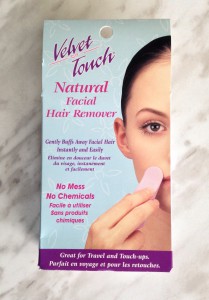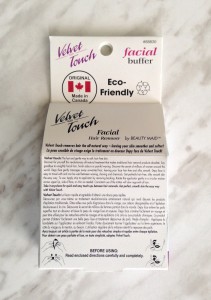 The kit includes a purple grip, 2 replacement strips and an instruction sheet.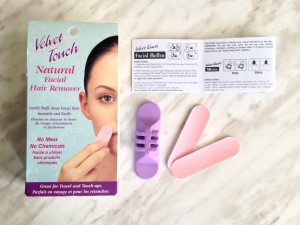 It's best described as a buffer as the circular motion buffs away hair. All while exfoliating your skin as well. The strips are like a softer version of sand paper meant for your skin.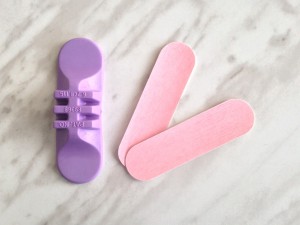 The instructions recommend to move the tool in a clockwise and then counter-clockwise motion or vice versa. It definitely does work and leaves your skin just as smooth as if you had waxed or threaded that area on your face. A lot of people avoid waxing facial hair due to aging concerns and I think this is a great alternative.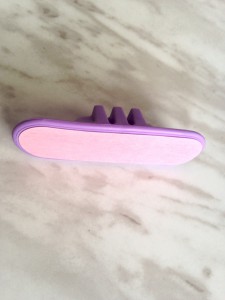 I would recommend working slowly because if you apply too much pressure on one area or go over it once too many times, it'll burn. Simply wash your face after this and apply your regular face lotion. The Velvet Touch Facial Hair Remover is a great alternative to traditional hair removal methods. Although it takes more time than it does to shave, it leaves behind softer skin.
Check out the rest of their products on www.velvettouchproducts.com. These can be purchased for roughly $5 from FarleyCo, London Drugs, Guardian, IDA, Rexall and many other retailers.
I hope you found this Velvet Touch Facial Hair Remover review helpful! 🙂
Aiishwarya