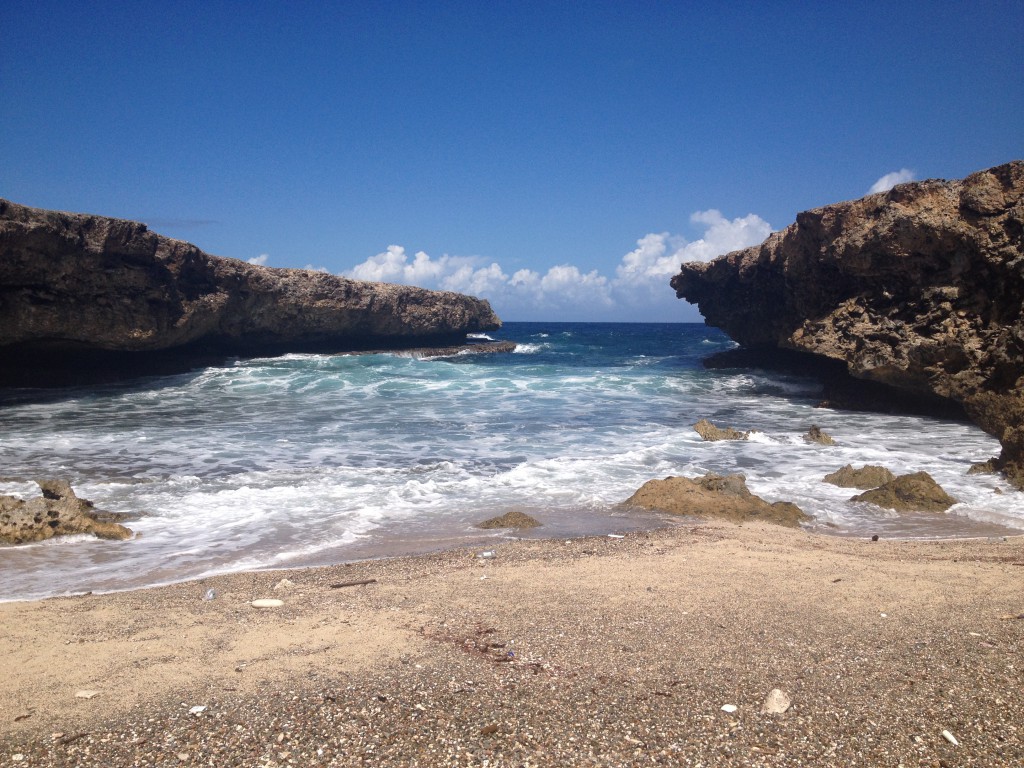 Bon Dia! (Good day.)
The picture above is from Shete Boka, located in Curacao. Curacao is one out of the three sister islands, known as the ABC islands; Aruba, Bonaire & Curacao. Shete boka translates to 'seven inlets', a boka is an inlet. This national park is located near the base of Curacao's highest peak, Christoffelberg. In reference to the airport, it is in the direction of West Punt.
A dirt path takes you to all the different bokas. There is also a little trail that you can walk along, which takes you to Boka Tabla where the cave is located. Go by Boka Pistol and you'll experience loud crashing waves, that reach heights like you've never seen before. When you plan a trip here, it's possible to squeeze in a few beaches on the same day because this area is surrounded by countless crystal clear beaches. Definitely a destination I'll always remember.