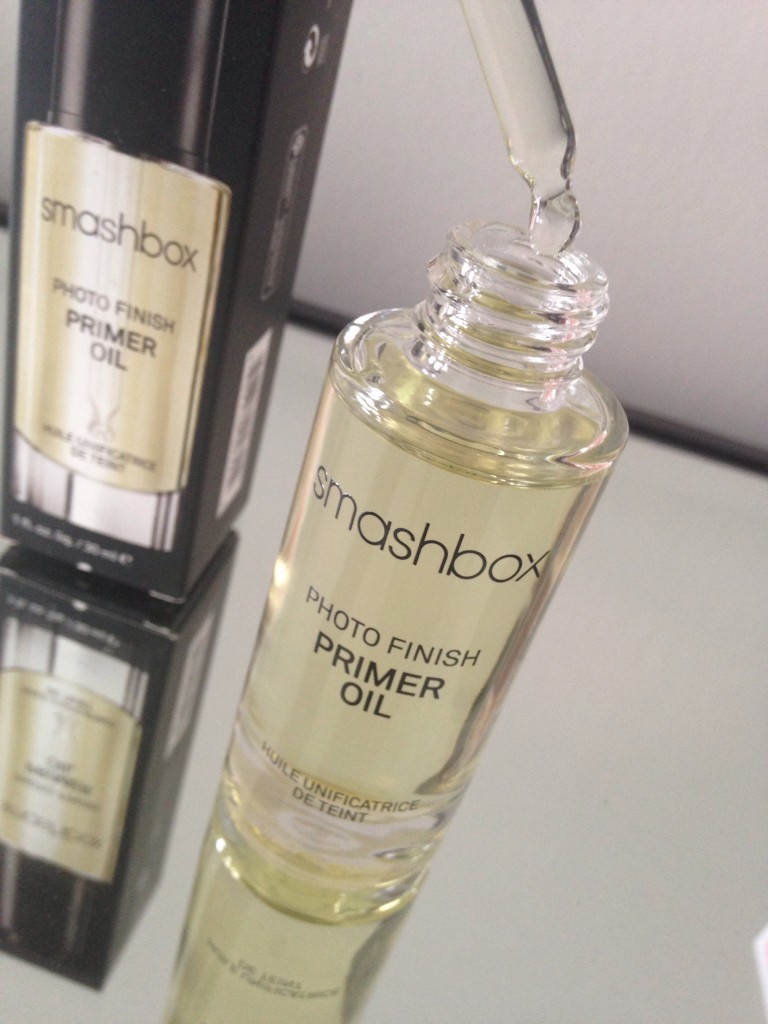 I have recently become more comfortable with using facial oils, realizing that they don't actually aggravate my blemishes. I have incorporated them into my skin care especially during this Winter. So when I received the 
Smashbox Photo Finish Primer Oil
, I figured it would have all the great benefits of a facial oil but in a primer form. I imagined a moisturized, radiant face, prepped for a perfect makeup application and went ahead and tried it out.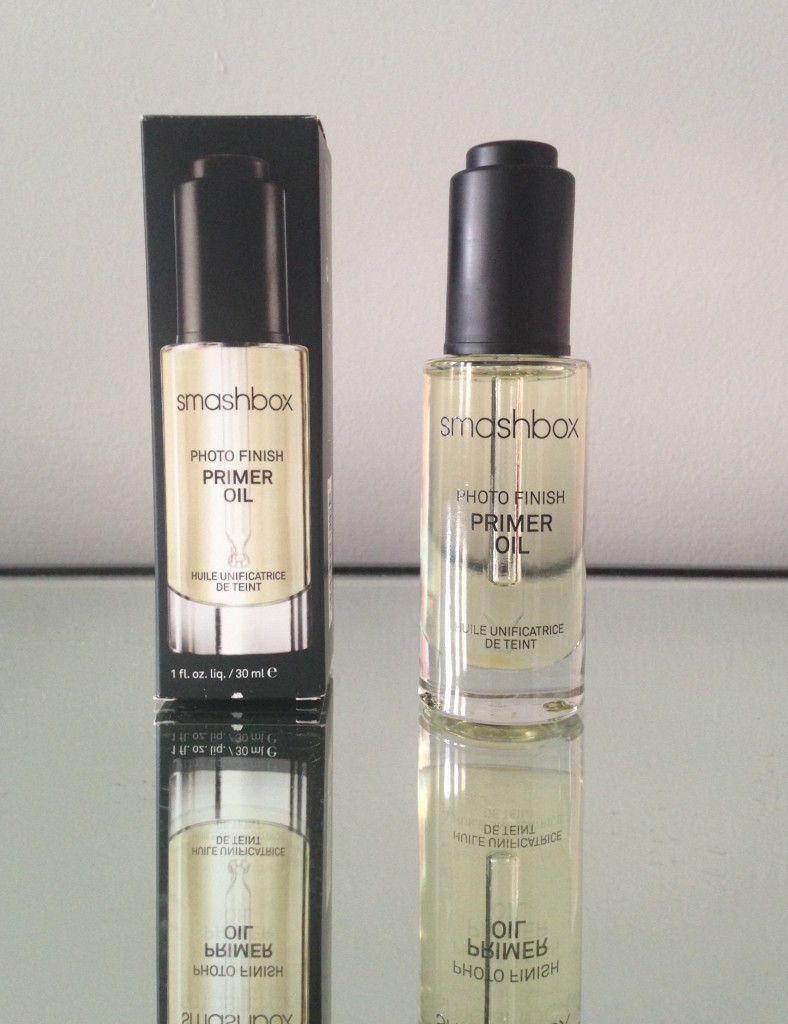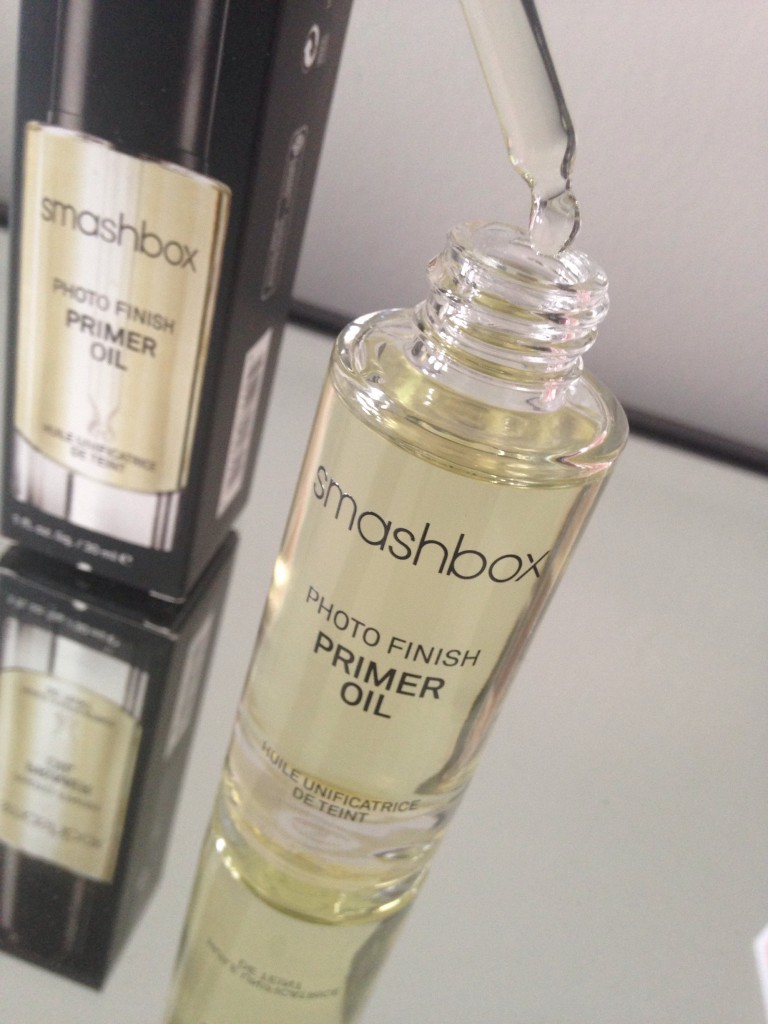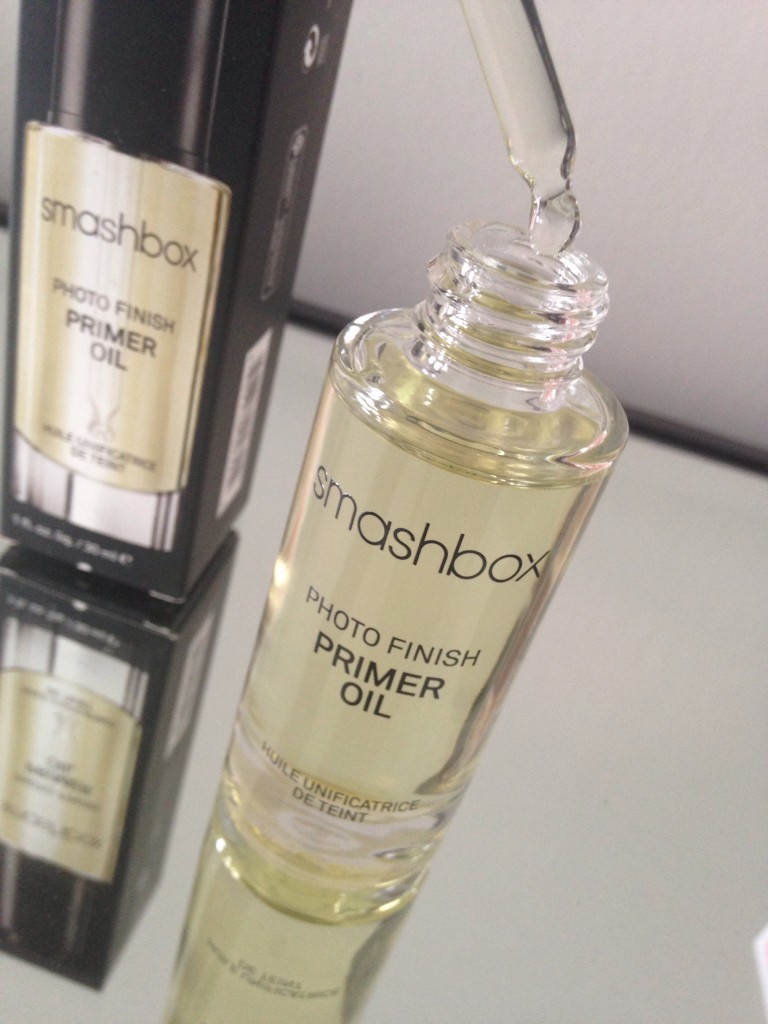 Smashbox's Primer
has been a staple product of mine for years! So my expectations were already set high for the new release of the Primer Oil, which
Smashbox 
describes as '
The power of a primer, the luxury of a face oil.' 
 Unlike the original Smashbox primer which came in a squeeze tube with a silicone consistency. The Primer Oil is packaged in a glass bottle with a glass dropper.
The Primer Oil works in two ways, one being that it smooths your skin's texture and second that it absorbs into your skin to keep it moisturized.
Some ingredients which are packed with moisturizing properties are almond oil, jojoba and sunflower seed oils and a fusion of 15 essential and plant oils.
It has benefits that go past once you have washed your face.
To apply this primer oil, simply a few drops to your hand and apply the product to your face as you would a lotion or primer prior to makeup application. The products absorbs fairly quickly and does not have that greasy residue known to come from oils.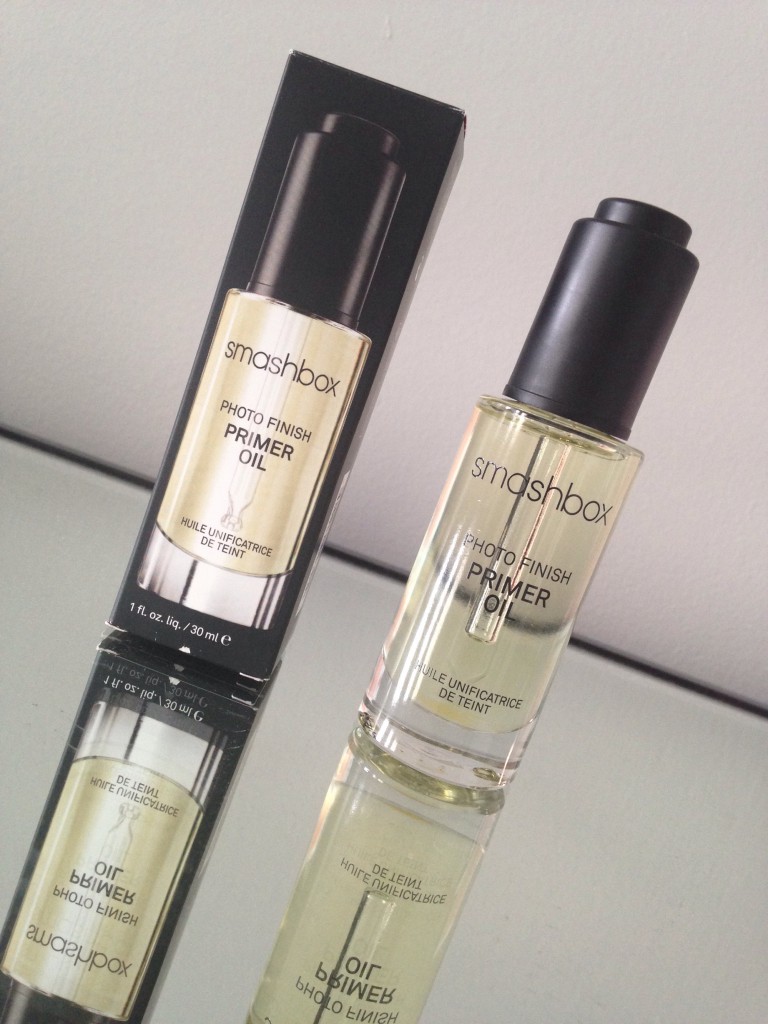 My favourite part of using this
Primer Oil
has been how it smoothes out blemishes that are dried out. Making makeup application so much more even, rather than having heavier formulas cling to my blemished areas once it dies. Your face just looks more radiant when it is applied beneath your makeup.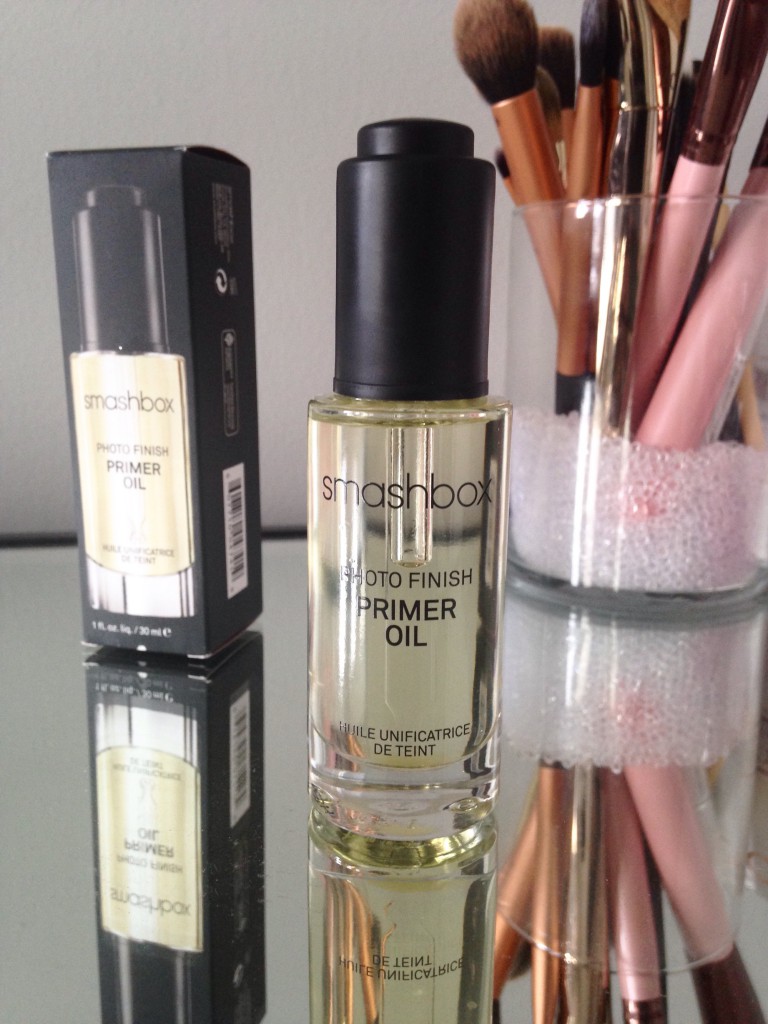 It's uses aren't limited to just the face or as a primer. It can be used to moisturize skin (areas like your elbows), smooth dry ends on your hair and more!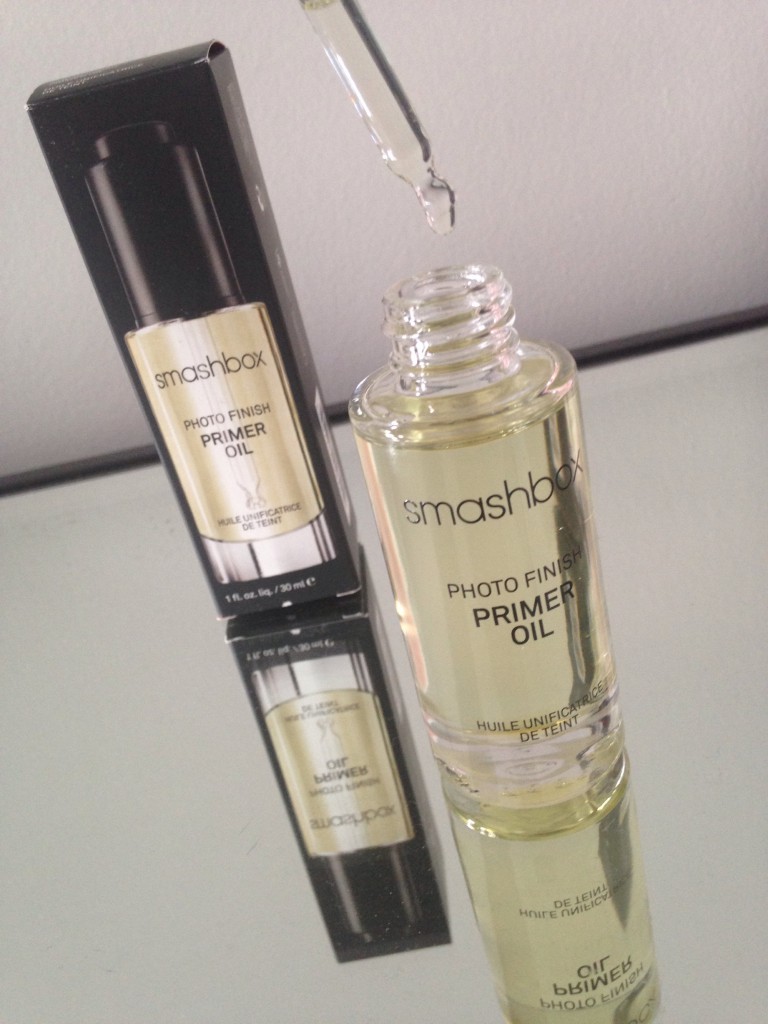 The Smashbox
Photo Finish Primer Oil
 has changed the texture of my skin when I go to apply makeup. It tackles any dry areas, and is just perfect at this time of year for someone with combination skin such as myself. You'll fall in love with radiant finish, like I did!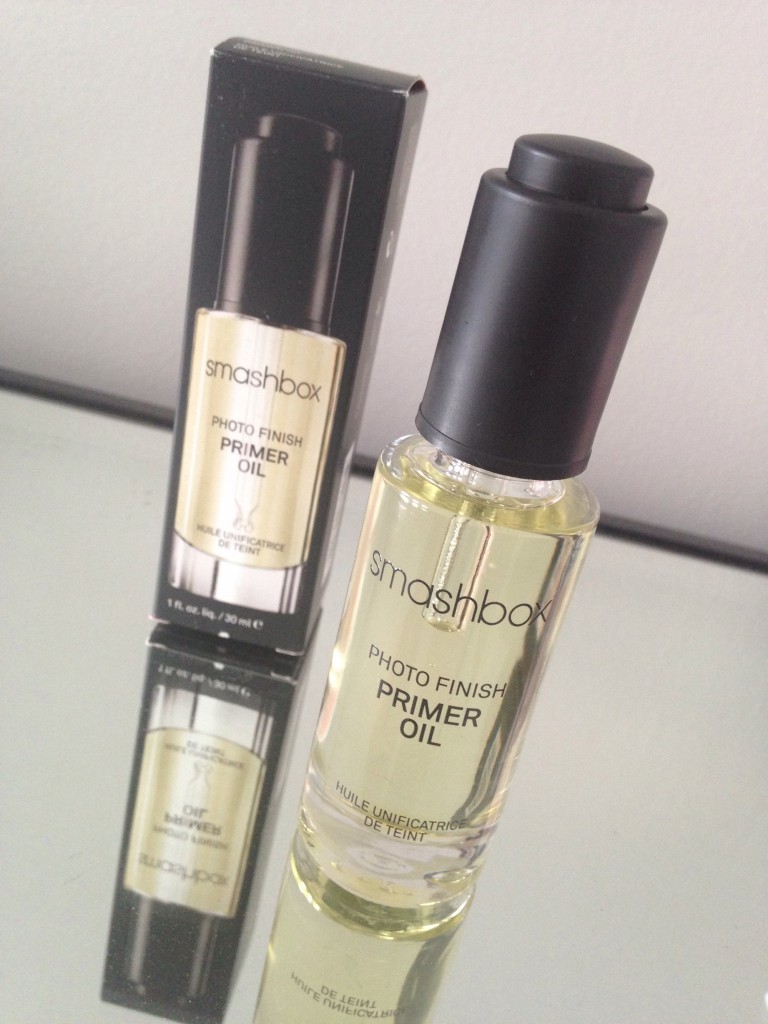 The Photo Finish Primer Oil retails for $49 and can be purchased from Murale, BeautyBoutique.ca and Sephora.
I have also heard great things about their Photo Finish Primer Water and will be sharing my thoughts on that too! 🙂
Aishwarya