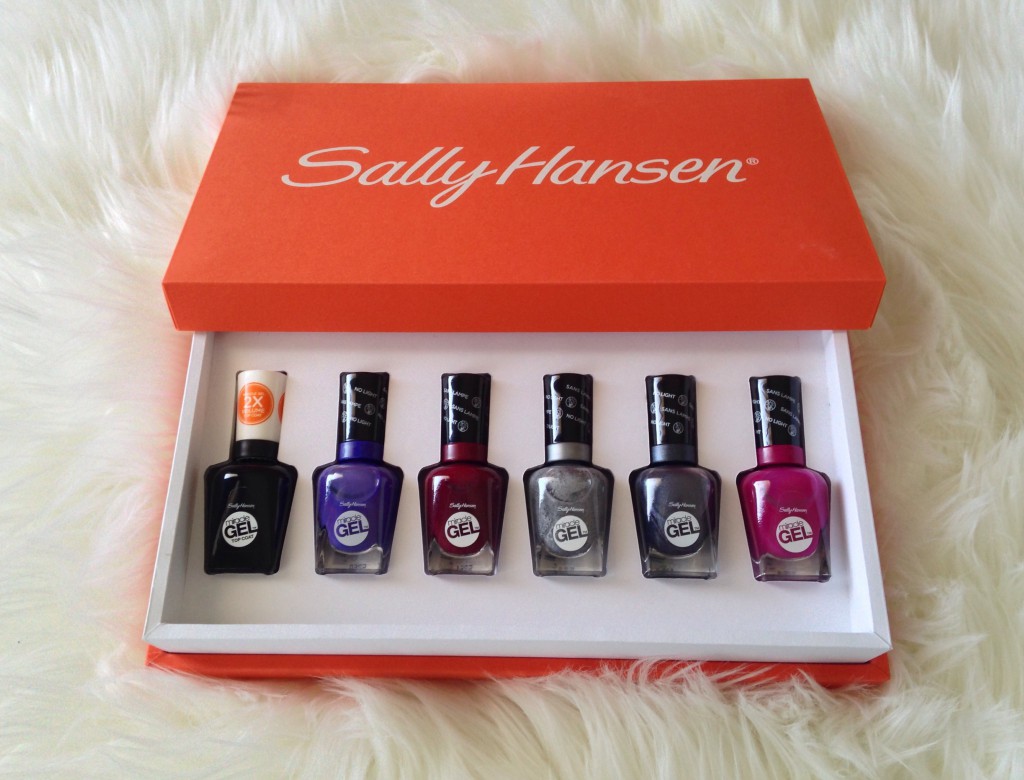 I always enjoy putting at home gel polishes to the test. I am extremely impatient at nail salons, when I have my nails under a dryer/light. So I'm always on the hunt for a long wearing nail polish, with a similar finish. Sally Hansen is a brand I've used for as long as I can remember, or as long as I have been painting my nails. I have always gone back to their polishes because of their fast drying, chip-resistant formula, even when gel polishes weren't a thing. So when I heard of the Sally Hansen Miracle Gel, I really wanted to give it a try.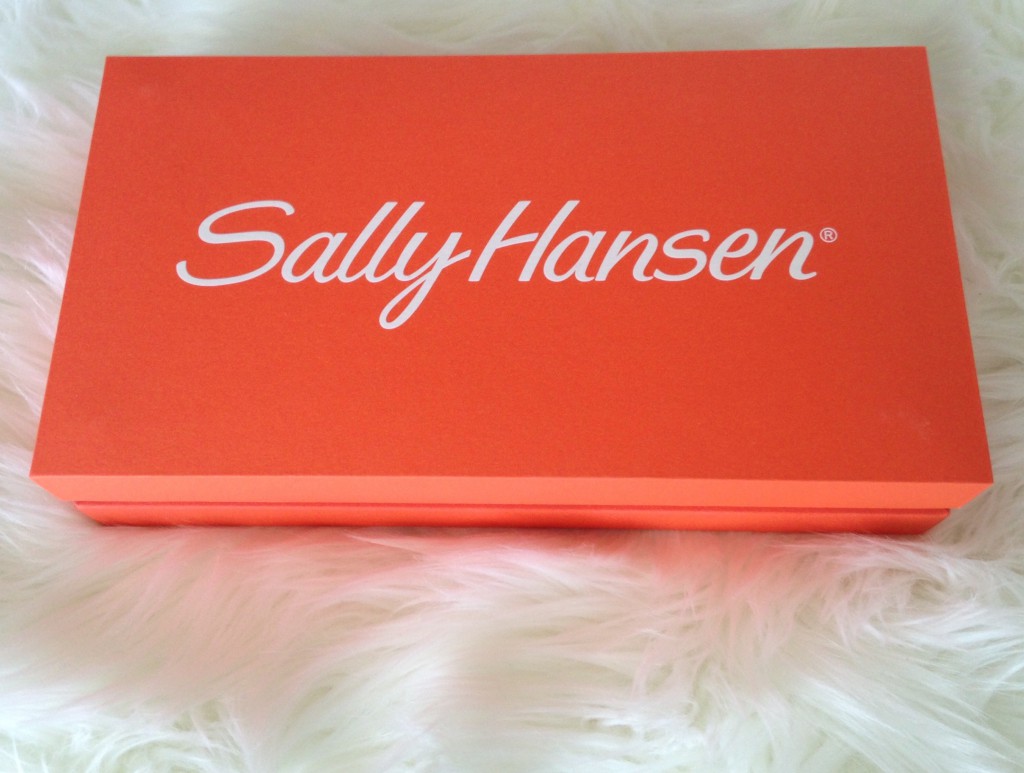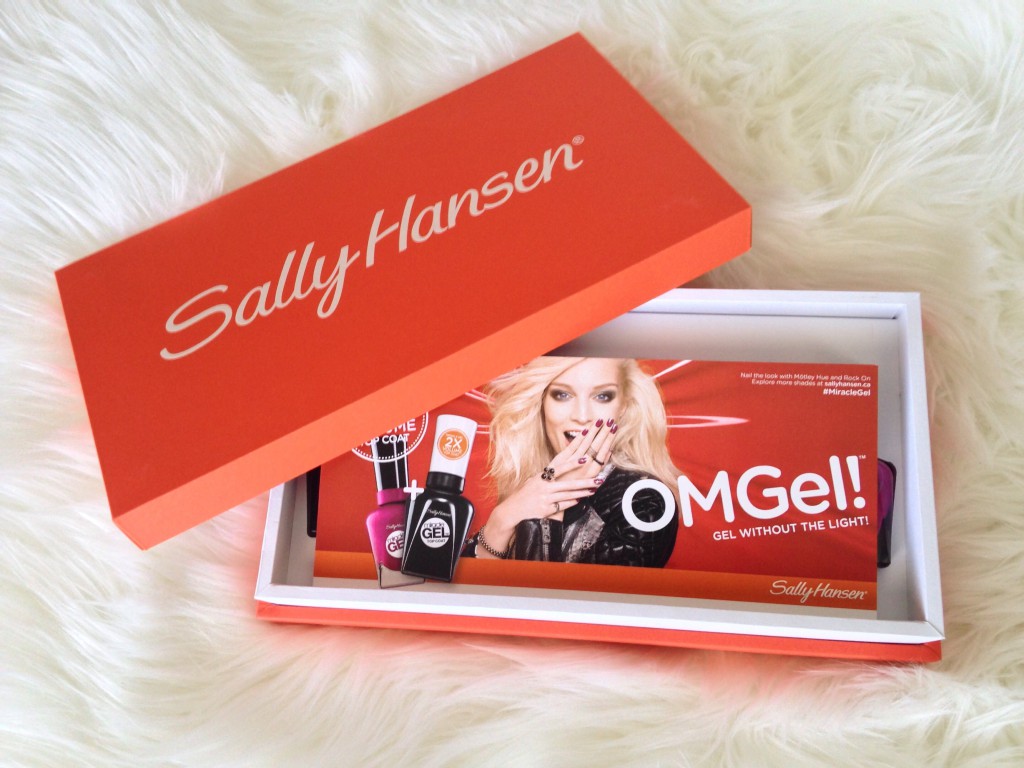 The Miracle Gel line consists of 72 shades and a top coat. It claims to provide up to 14 days of wear! That sounds like something that's realistic for the polish on my toes but hard to believe for my fingernails.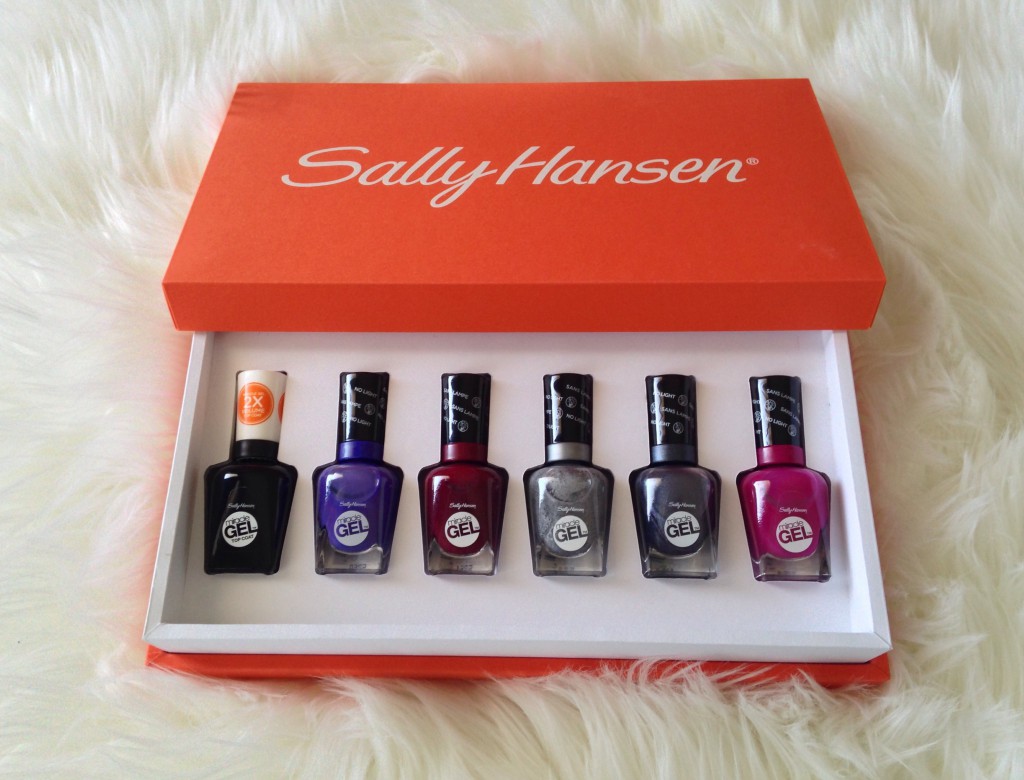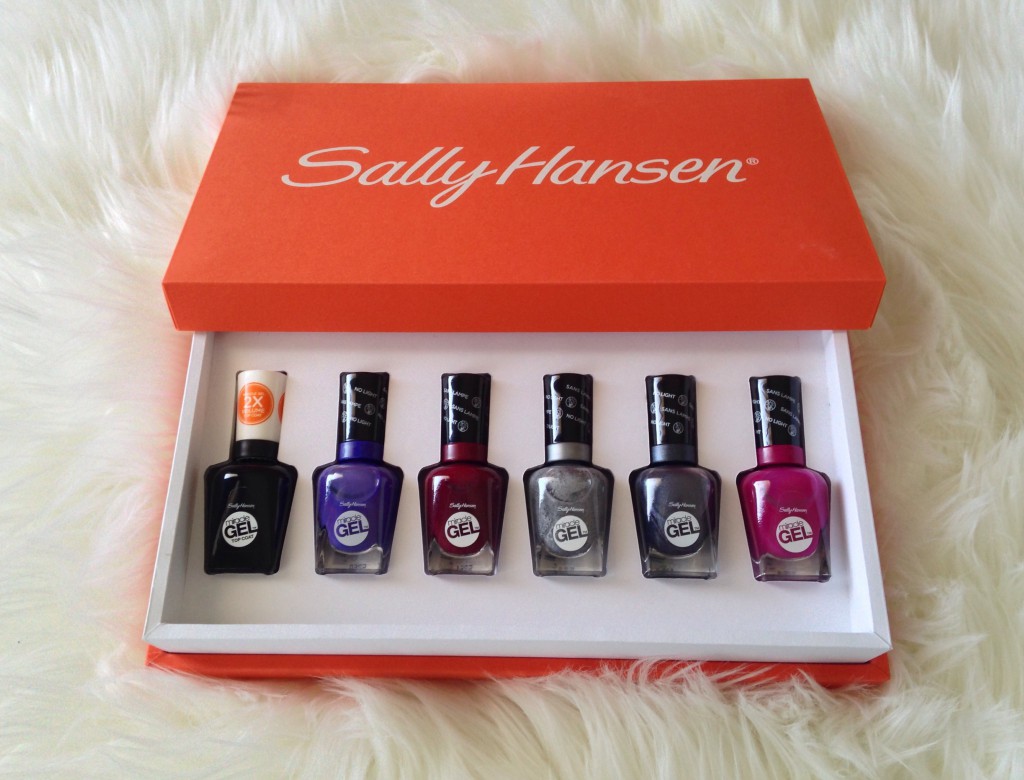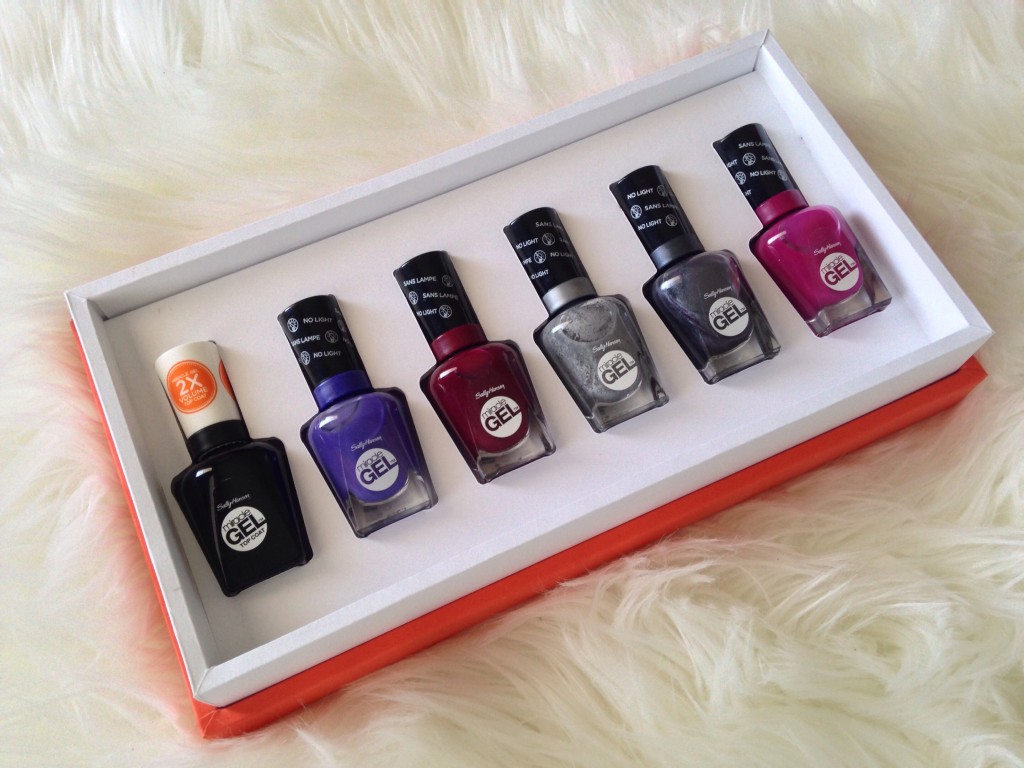 If you've ever gotten gel nails, you know it's slightly a long tedious process. With the Miracle Gel, you pick out your choice of colour polish. Some nail polishes are consistent with one coat but for darker shades two coats worked best for me. I gave the polish a minute to dry before I applied a coat of the Miracle Gel top coat (only because I like to keep my top coat brush clear and stain free from the coloured polish.)
The polish applied smoothly and streak-free. It definitely gives your nails the same gel polish look you get in salons.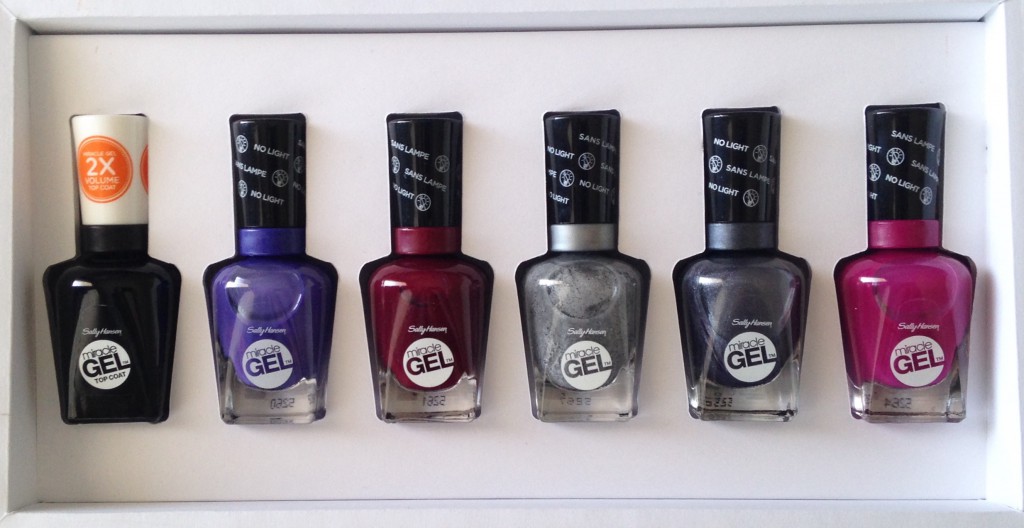 I got in between FIVE and SIX (can't remember when it chipped) days of wear. Which is remarkable because with other polishes, regardless of what base or top coat I use, I get 3 days wear maybe 4 (if I apply two layers of top coat.) Although it didn't give me 14 day wear, I was impressed with the fact that there only was minor wear along the tip. I did notice the second time around using the Miracle Gel, that applying the top coat along the edge of the nail prevented signs of wear at the tip.
Unlike gel nails which require a lengthier removal method, this wipes away with regular nail polish remover.
I really liked the streak free application and the wear on these polishes. I will definitely be picking up some more gorgeous shades like their blush pinks, corals, deep wine and bold red shades!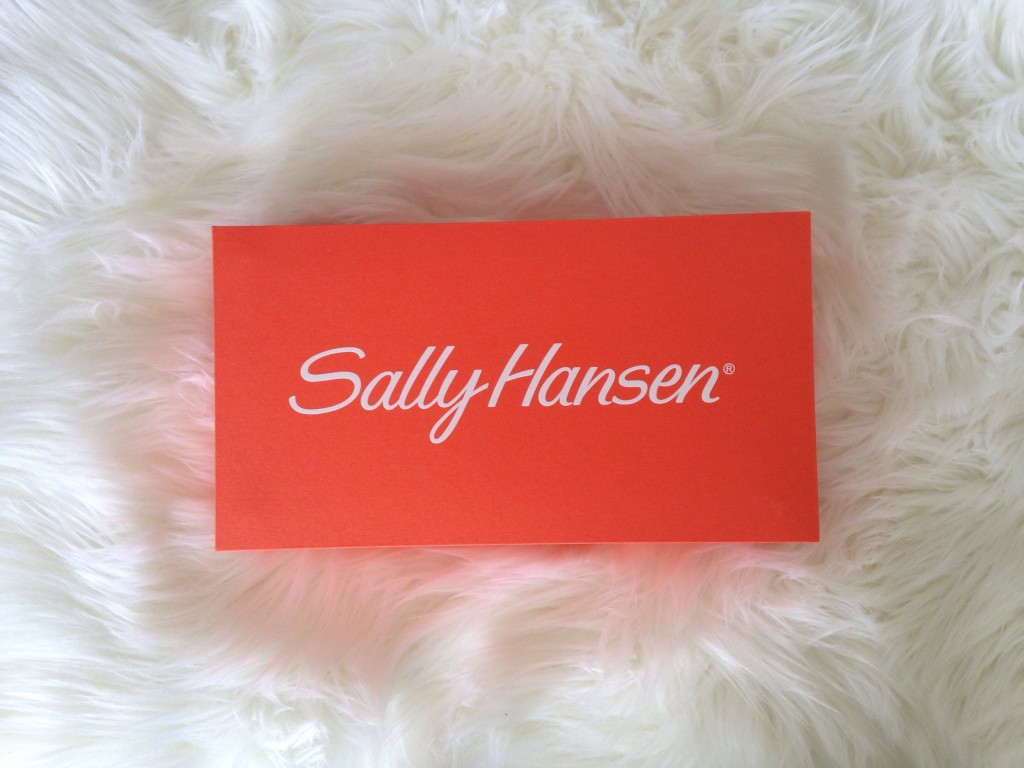 Sally Hansen Miracle Gel retails for $10 and can be purchased from Walmart, Shoppers Drug Mart and many other retailers.
I would love to know your thoughts on the Miracle Gel! 🙂
Aishwarya