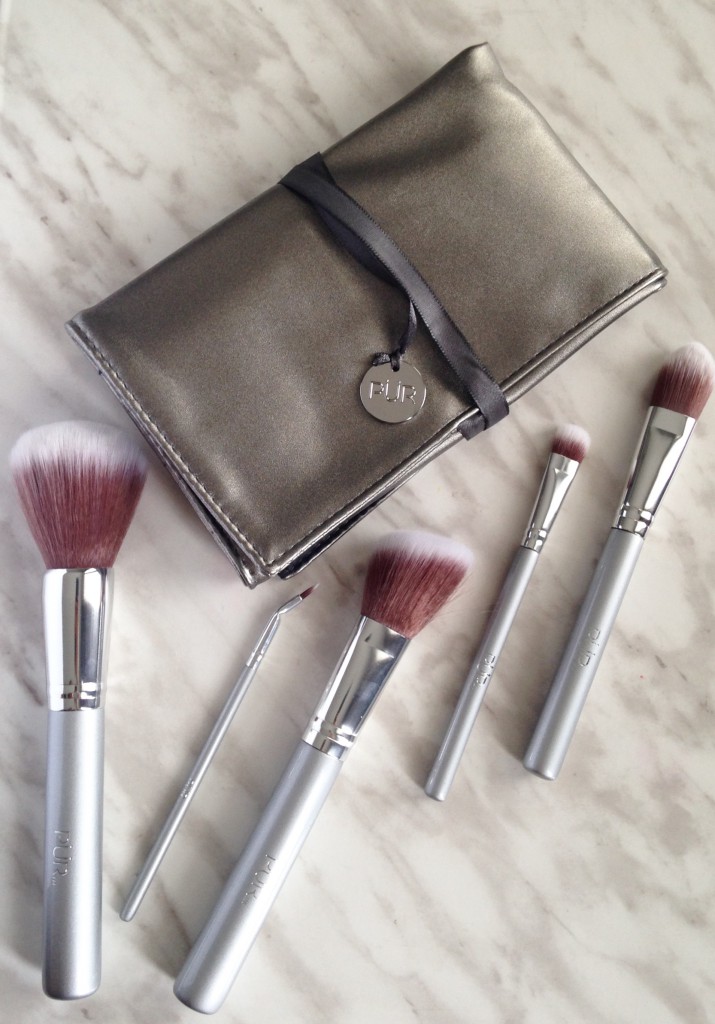 After being obsessed with the Epic Illusion contour Kit for months. I was looking forward to trying the PUR Pro Tools 5 Piece Brush Collection. I've tried many PUR products but this is my first time trying out their makeup brushes.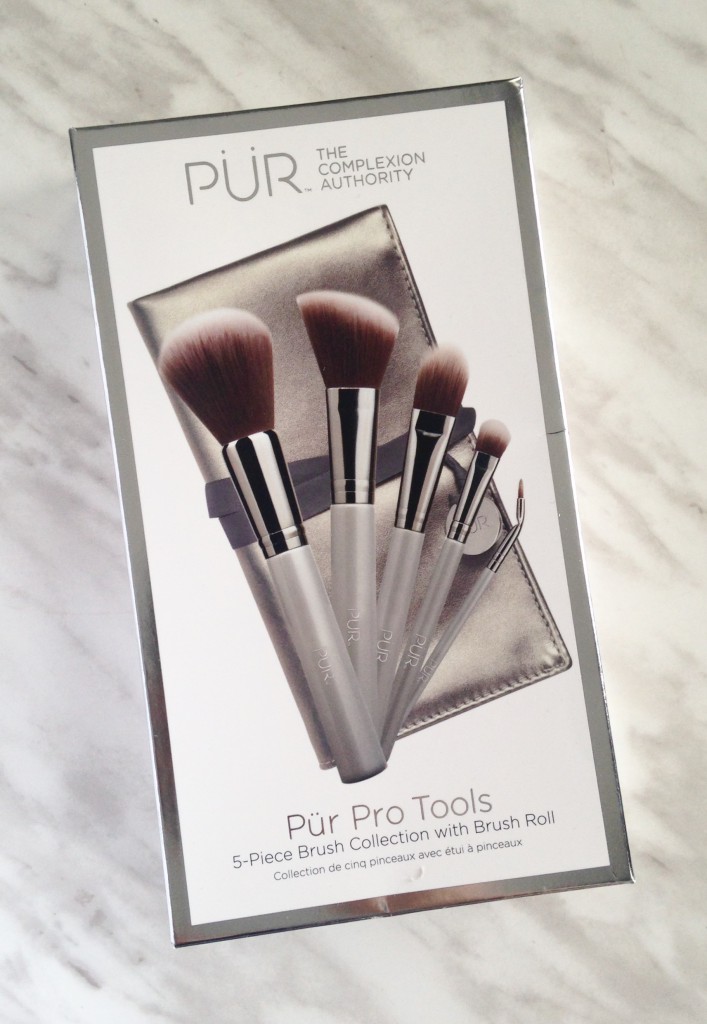 The PUR Pro Tools Collection consists of a Liquid Foundation brush, All Over Powder Brush, Precision Blush Brush, Airbrush Eye Shadow Brush and Precision Liner Brush.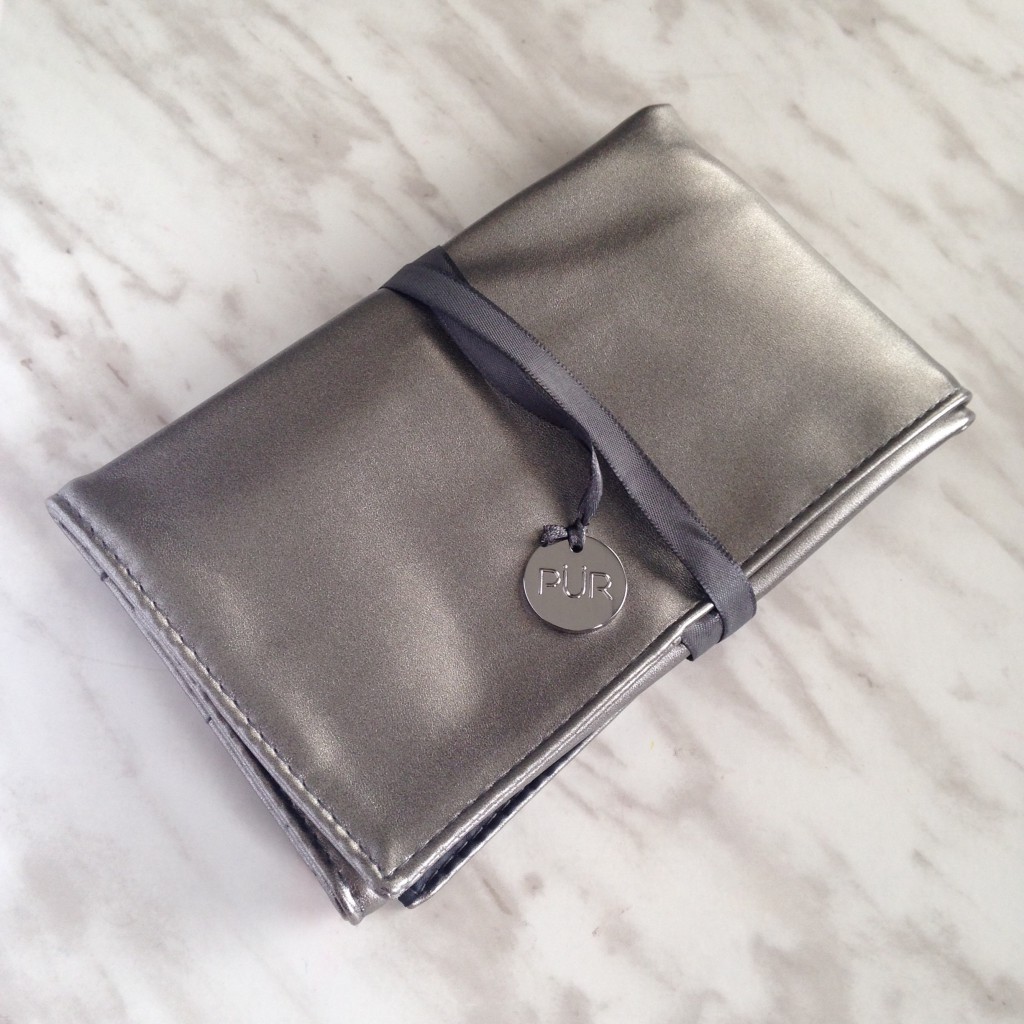 Each brush has lightweight wooden handles and silver ferrules that hold ombre bristles securely in place. The bristles are extremely soft and are cruelty free.
Now speaking of each of the brushes individually.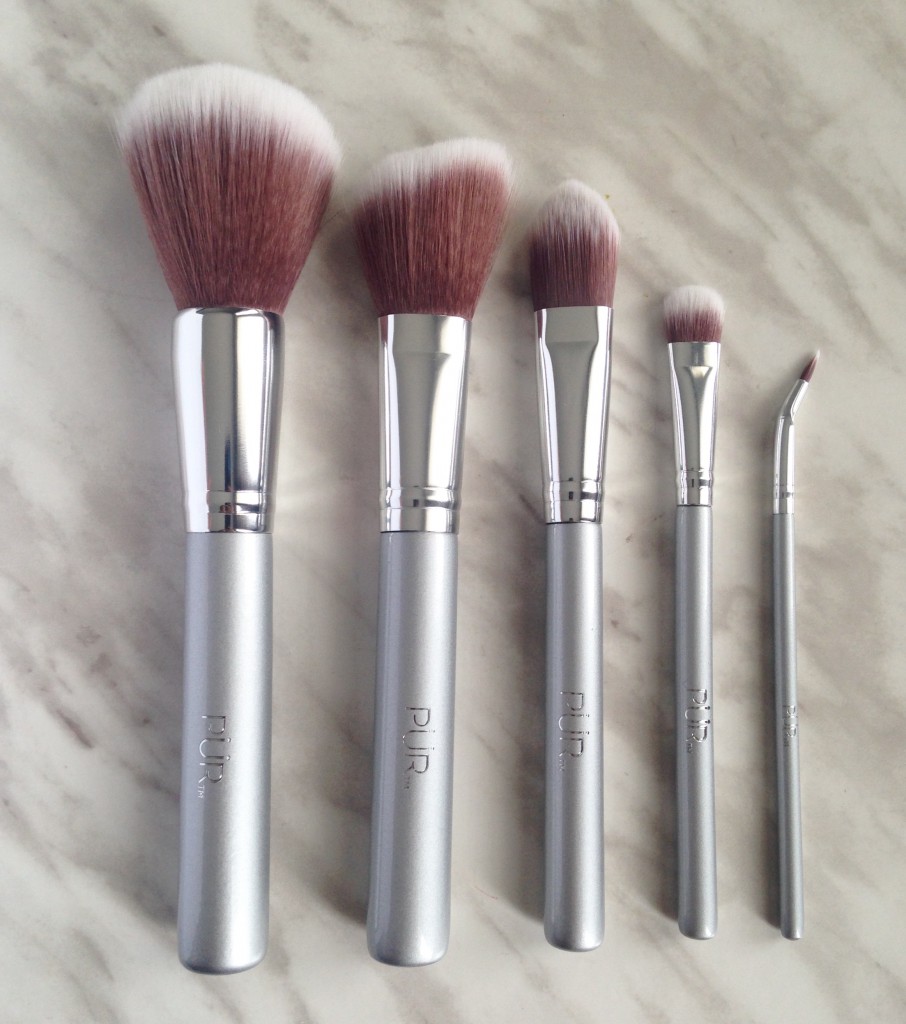 The All Over Powder Brush has a slightly rounded, dense brush head. It is intended for applying powders to larger areas of your face. Whether setting with translucent powders or ensuring that you contour, blush and highlight are seamlessly blended. The All Over Powder Brush picks up and applies the perfect amount of product.
The Precision Angled  Blush Brush is a densely angled brush. Its angled brush head allows it to fit the natural contours of your cheeks and face. The brush sweeps bronzer and blush across the cheeks, forehead and jawline without disrupting your foundation base.
The Liquid Foundation Brush is a fairly dense flat foundation brush. With its tapered brush head, foundation is never wasted. It applies an even layer, ready for your choice of blending brush. Its fairly narrow brush width makes it great for using it with cream contour products. Build up the coverage of your foundation with this flat foundation brush and never worry about over doing your face makeup.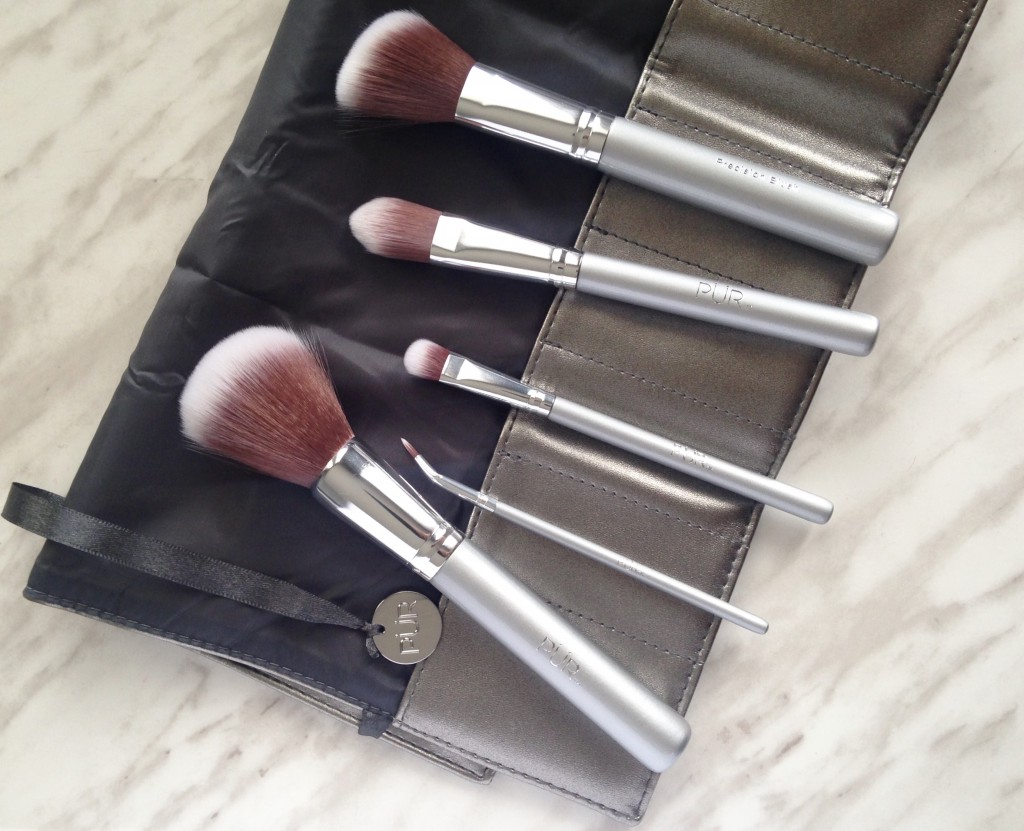 The Airbrush Eyeshadow Brush is a small domed brush. Intended to apply all over base shadows, highlight the brow bone, packing loose pigment on the lid. As well as perfect for contouring your nose with, it's truly a multi-purpose brush.
Lastly, but definitely my FAVOURITE is the Precision Liner Brush. The smallest brush in the set but definitely my most used. It is a fine, angled brush. Bent at almost 45 degrees, it makes winged eye liner extremely simple. I like to make the wing first and then rotating the brush so it is pointing away from my eye, I line inwards. A seamless line every single time!! It also allows you to line the inner corner of your eye (very finely) so that your bold wing isn't too over powering. It works well with gel, liquid and even dried pigments. Its design really hugs the lash line.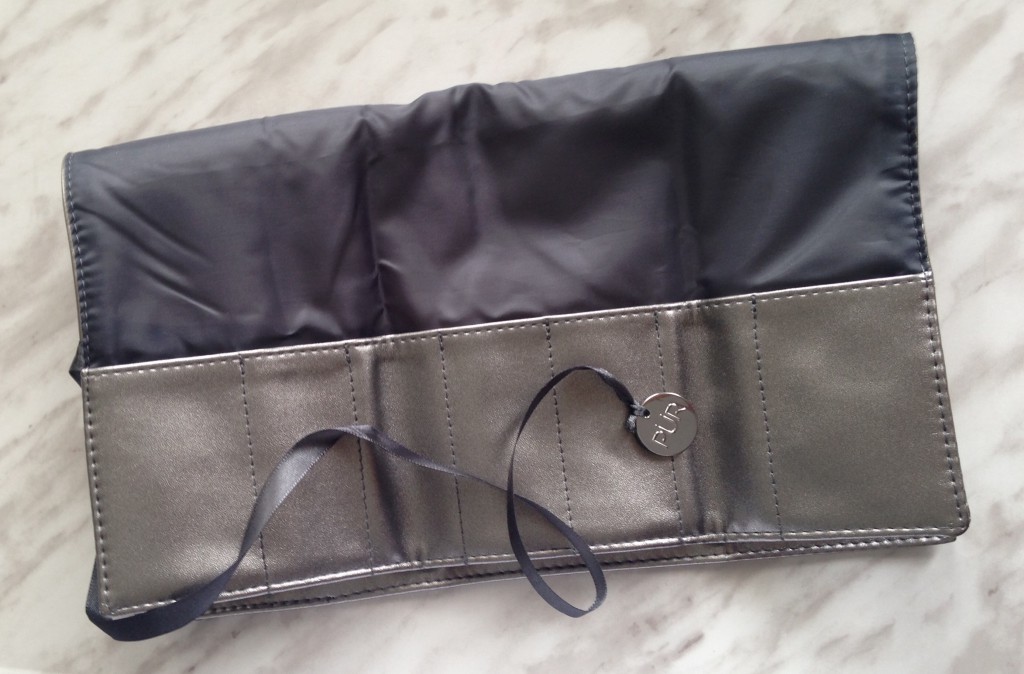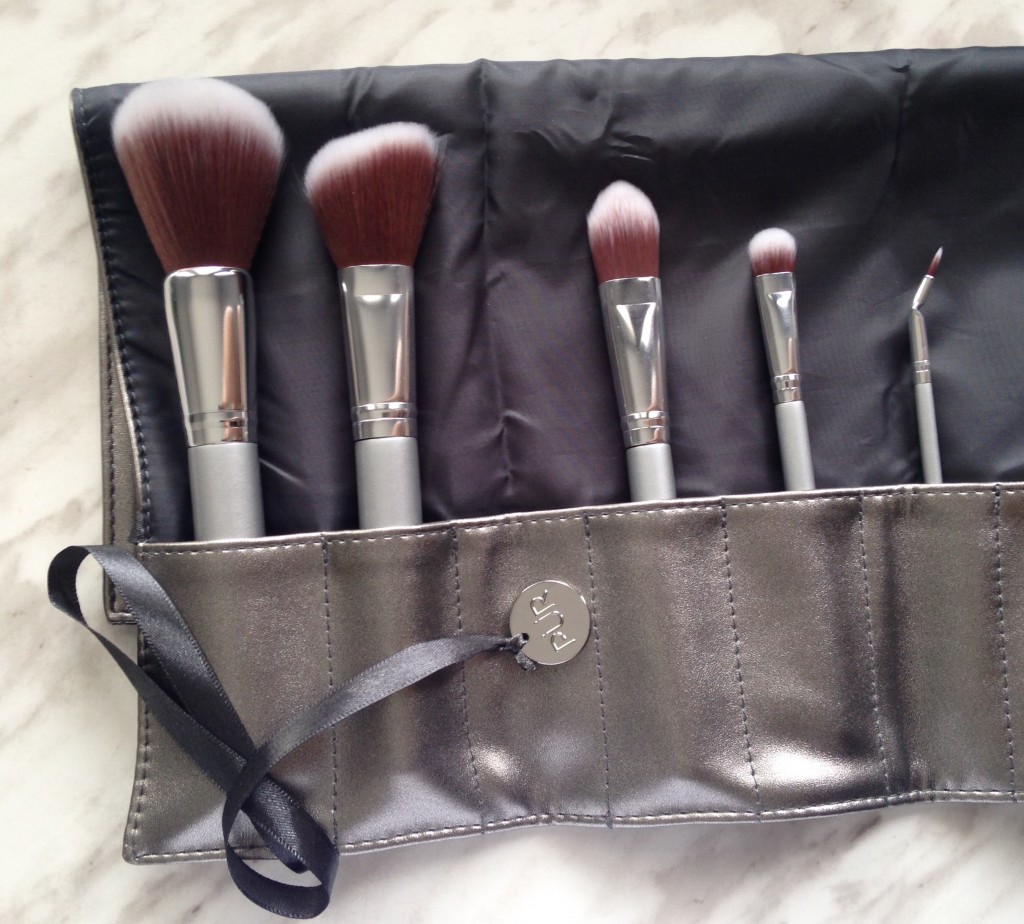 All the brushes come in this gorgeous, plush brush roll. Which has plenty of slots to store your other favourite brushes. A dainty ribbon with the PUR logo engraved on a charm, wraps the brush roll. Absolutely unique!
I personally really like makeup brush sets because I find brands do all the work of figuring out which brushes are essential and there are always more hits than misses.